Difficult Road Ahead
Lennar Corporation (LEN) operates primarily as a homebuilder all across the United States. The company has had fantastic earnings the last two quarters beating analysts' estimates on both revenue and EPS by a landslide (Q3: EPS of $1.61 beat by $0.42, Revenue of $5.67B (73.9%) beat by $30.00M; while Q2: EPS of $1.58 beat by $1.13, Revenue of $5.46B (67.5%) beat by $350.00M), but still has had little to show for the run as the stock price has fallen nearly 40% YTD. The company is operating in a tough market as recent housing numbers look to have peaked midway through 2018 and could see an even larger dip in 2019 with slowed economic growth projected on the horizon (Figure 1 @ census.gov).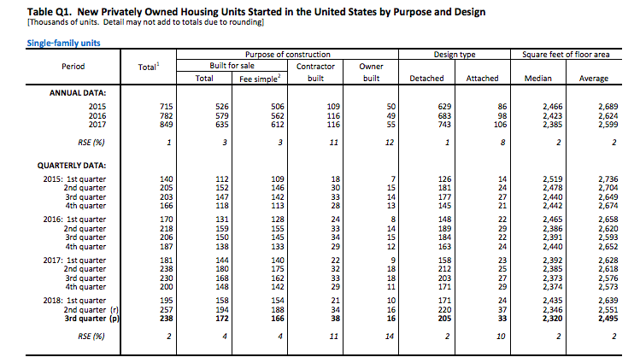 (Figure 1) Single-Family Units, LEN's Largest Source Of Income Have Been Down Throughout 2018
Lennar has earnings coming up on January 9th before the market opens. Even if the company delivers nice earnings it may be tough for the stock to make any significant movements. Where the stock currently sits, Lennar is an avoid in the short term, but may be a nice long-term play in upcoming quarters if the overall economy can bounce back from the projected slowdown. Lennar is one of the strongest of the homebuilders group and has potential for approximately 40% gains by mid to late 2020 if the stock can continue to display fantastic growth. The stock pays a small dividend (0.4%) for waiting out the cycle as well.
Relative Valuation
With the steady decline of Lennar's stock price, LEN along with many of it's peers has fallen to a relatively fair and attractive value. Lennar trades right around the same P/E ratio as their competitors which for the most part all trade below 10x (Figure 2).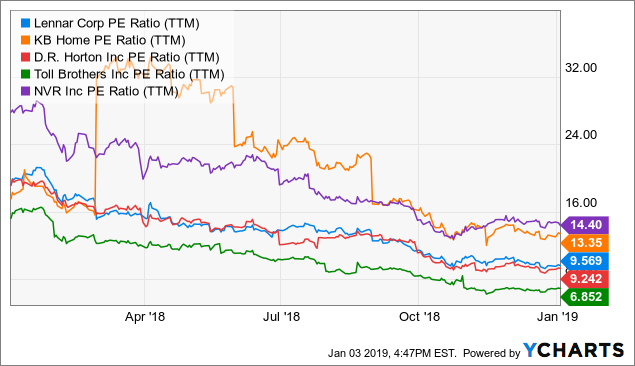 (Figure 2) LEN Sits Right Around The Average P/E Ratio Of Some Of The Largest Homebuilders
The difference in Lennar is their high potential for future growth. The entire sector has seen deteriorating numbers and Lennar's history of posting revenue beats again and again will help them keep their head above the water in downturns, so that when housing does pick up again they will be prepared to soar. LEN has grown revenue 46% this year alone and has beat out competitors again and again in this area since coming back after the last recession (Figure 3).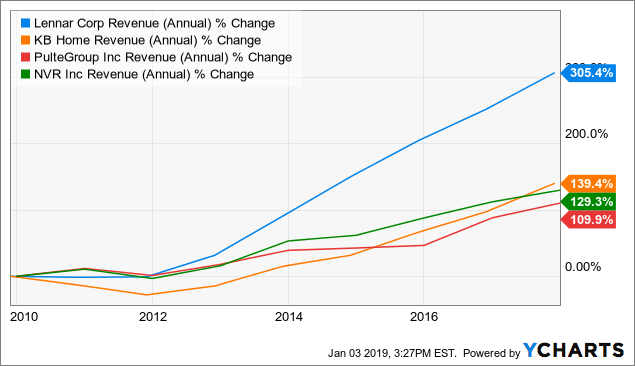 (Figure 3) Lennar Has Nearly Tripled Peers' Growth Over The Past Decade
This growth has been overshadowed by a decline in both housing and the overall market allowing for the entire sector to reach an attractive valuation. Lennar is a very cyclical stock and buying near a bottom may allow for nice returns as the price swings back up on its way to the next peak in housing. Homes are being built at record rates across the nation and the economy, although slightly slowing, is booming. Lennar will look to continue their cyclical trend and find new highs within the next couple years. If the company can continue this trend that can be easily seen in the stocks charts they may reach new highs by the end of 2020 or the beginning of 2021. This would be an approximately 75% increase if it were to take place, and is unlikely to take place with an expected slowdown, but gives an idea of the possible reward this stock could deliver if market conditions shift back to favorable.
In the short term it appears Lennar will have a tough time building up their stock price. Many think the market will get worse before it gets better. I postulate that Lennar will decline around another 6% in the coming months before it finds support around the $37 mark as it has in both 2014 and 2016. The stock then has potential for up to 40% gains based on their average revenue growth since 2010 as the homebuilding cycle takes place and Lennar continues to take advantage of opportunities. This process will take time and could bring these gains around 2021 in my opinion. Therefore, I believe a $54 price target over the next 18 months is very reasonable.
Risks
Lennar appears to be fairly low risk as they have fallen to a cheap valuation. However, cheaper is not always better. Housing is greatly affected by economic slowdown, and therefore LEN comes with risks. If you are willing to hold the stock long-term LEN looks to be a safe play as they are one of the best of the breeds in their sector. Insider selling has taken place of the last few months as names such as VP, Secretary & General Counsel Mark Sustana have sold off large amounts of shares. This is an indicator for weakness in a stock as this shows LEN has most likely peaked and will decline until renewed housing numbers can provide a catalyst. One of the biggest risks with Lennar is timing. The company should be able to provide nice numbers. It is just more about how long you will have to wait for another boom in housing.
Another risk when investing in Lennar is the company's debt. Lennar has around $10.61 billion in debt. The good news is it is all long-term debt and the company will have plenty of time to pay this off as they bring in billions of dollars per year. Tariffs have been another factor that have drug Lennar down since early March. If trade agreements can be made and the tariffs can be brought down, I think this can actually be a positive for investors going forward as the extra expenses on materials have made Lennar's stock cheaper than we have seen in years.
How To Play Earnings
Earnings Wednesday morning will be a key indicator on the amplitude of economic slowdown we are seeing in the housing market and how much this stock could slide before finding it's footing. Short-term this stock is an avoid as it has just been too difficult of a market for LEN to increase, but terrific earnings and revenue growth make it too strong of a stock to short. The best way to play LEN is to wait until a bottom can be established and hold until this cyclical stock reaches a new peak. If the market can bounce back overall this may be a fantastic long-term play going forward as Lennar is now the largest homebuilder in the U.S. with their acquisition of CalAtlantic homes this past year.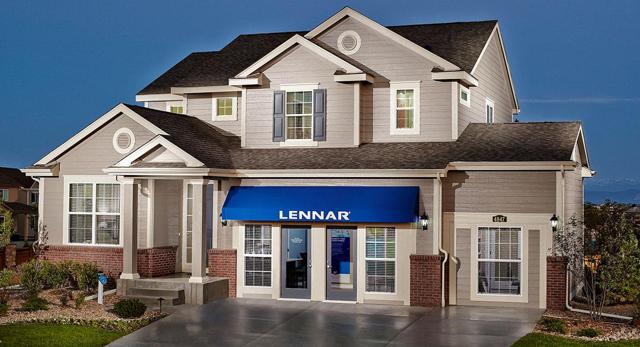 Source: Lennar Homes
Disclosure: I/we have no positions in any stocks mentioned, and no plans to initiate any positions within the next 72 hours. I wrote this article myself, and it expresses my own opinions. I am not receiving compensation for it (other than from Seeking Alpha). I have no business relationship with any company whose stock is mentioned in this article.