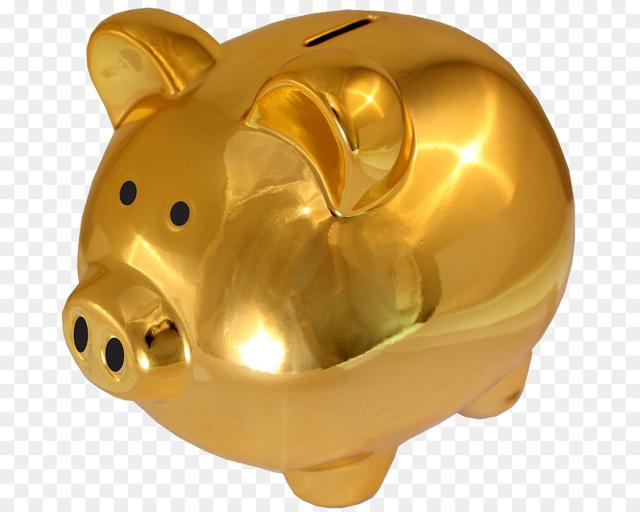 Figure 1 Source
What did I think at my last portfolio review?
So that it is very clear what the starting value of my portfolio was, I have included below a screenshot of my broker's year-end report for 2014, which shows the starting value of my portfolio in 2015 which is also the ending value from the last day of 2014. Adding all of the separate parts together, the starting value of the portfolio is $397,597.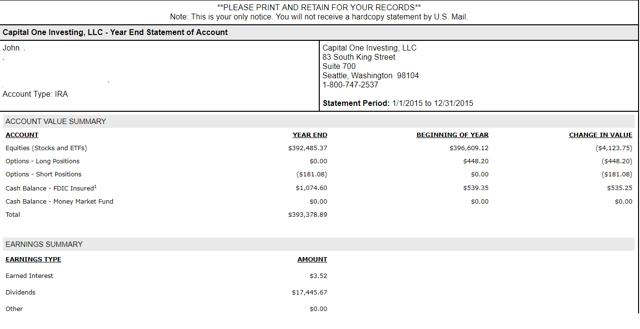 Figure 2 Source Broker Records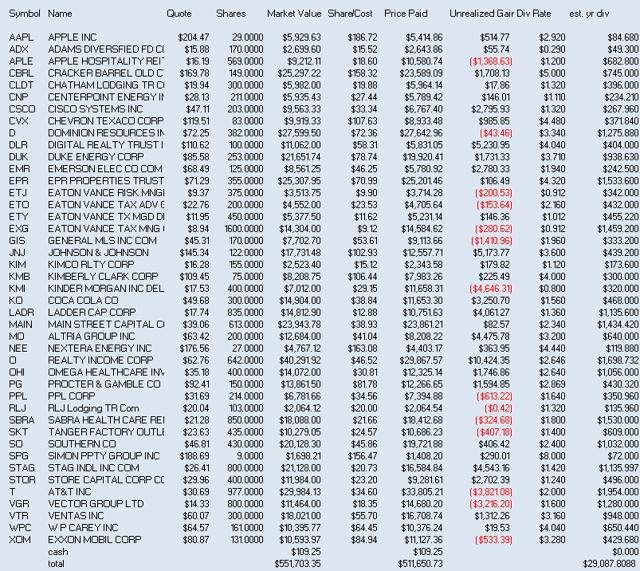 Figure 3 Source: Author records and broker data as of November
All data presented in this article comes either from my broker or from this tool. It is free to use, so you can run your own comparisons if you wish. My old broker sold all of the investment accounts to E*Trade which went active November 5. All broker screen shots below are from E*Trade.
What has happened since?
Below is a screen shot of the Excel worksheet where I track the holdings in my IRA Dividend Growth Portfolio. This is a real portfolio, not a model, and is part of my retirement savings.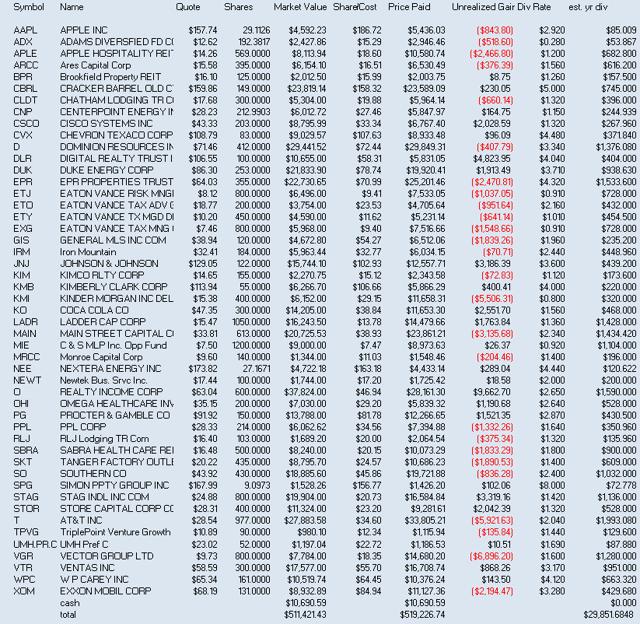 Figure 4 Source Broker data and Author records as of Jan 1 2019
Since the last update at the beginning of November I have been quite active. Having E*Trade as a broker has opened up some new possibilities for this portfolio, including the ability to write cash secured puts. I also joined the High Dividend Opportunities SA Market Place service as a contributing author. As part of my compensation for being part of the team, I get reimbursed for the cost of the service. Nearly all of my purchases in November and December have been securities brought to my attention by the HDO service and as can be seen from the table above, my NTM projected dividend income has increased by $764, which is more than the cost of the yearly subscription.
2018 was a good year for my portfolio. My primary goal is to increase my income each year by 12%. For 2018, that set my dividend income goal at $27,045. The actual total of dividends collected was $29,240.51. That is 21.088% higher than the $24,184.21 I collected in 2017.
If total return performance were an important goal, I might be unhappy. The portfolio finished the year below where it started, and the securities held have a market value less than what I paid to obtain them. The entirety of that drop in market price happened since the week before Christmas. In fact, I hit new all-time highs for portfolio value twice in November and once early in December. While I wouldn't say that I am happy with the price decline at the end of the year, I do see it as an opportunity to pick up more shares in companies I want to own at very attractive prices.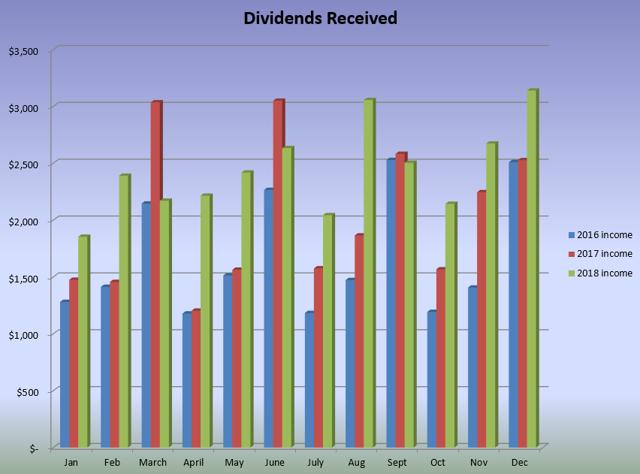 Figure 5 Source Broker data and Author records as of Jan 1 2019
Above is a chart generated in Excel based on when I collected dividends over the last 3 years. Each year, I have around a 12% or better increase in dividends than the prior year. Each quarter, I collected more dividends than the same quarter in the prior year. Except for March, June and September, each month, I have collected more dividends that in the same month the prior year. Two factors that had a big impact on those months' dividends were CCP merging with Sabra Health Care (SBRA) as SBRA paid its dividends in a different month. Also, Ventas (NYSE:VTR) delayed its payment date from the end of the month by a couple of weeks, thus putting its payment into the next month. As long as the quarterly totals increase each year and no company has cut its dividend, I am not particularly concerned that a changing mix of dividend payments might make one or more months not pay more than the year prior.

Figure 6 Source Broker Records
E*Trade provides a screen that shows a projection of dividend payments. The time period can be selected with some preset choices and a custom range as well. Here, I show the graph it presents for the next year. Also included is a table for each expected or estimated payment. The thing I like best about it is that it can be used to get an idea of how much dividend income will be coming in over the next couple of months with very little effort on my part.
Next, let's look at the transactions I executed over the last 2 months and why I did them.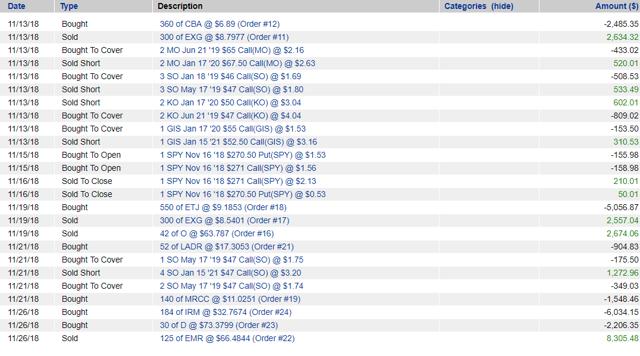 Figure 7 Broker Transaction Records for November
I was pretty active in November (after the last article came out). Starting on the 13th, I sold 300 shares of Eaton Vance Tax-Managed Global Diversified Equity Income Fund (EXG), one of my Eaton Vance closed end funds used to juice current dividends and used the proceeds to buy a new fund ClearBridge American Energy MLP Fund (CBA). This closed-end fund invests in MLPs, and I wanted exposure to that sector. CBA was a fund highly recommended by the HDO service. It was also being acquired by another HDO recommendation, ClearBridge Energy MLP Opportunity Fund (EMO). But buying CBA was a slightly better deal than EMO.
Also, on the 13th, I rolled several of my covered calls. I had calls on Altria (MO) that I rolled into a higher strike price and a later expiration date for a net credit of about $90. With the upward trend in the share price at the time that seemed prudent. And the net credit was welcome as well. Next, I rolled the calls on Southern Company (SO) up and out as well for a net credit of about $25. A net credit and a higher strike price (more OTM) made that a prudent move as well. Coke (KO) had seen an increase in price and was bumping up against my $47 strike price calls, so I rolled them out and up as well. The $3 increase in strike price seemed worth the $200 net debit. Finally, I rolled my calls on General Mills (GIS) up and out. The $1.50+ a share in net credit was very much worth the extra yield in time, and the $2.50 in strike price gives me more room to be sure the shares aren't called way.
On the 15th, I decided to see how strangles on index ETFs might work. I recently read an article about them and since E*Trade allowed me to do it, I decided to use a small amount of money and try it out. So, I bought a put with a strike of $270.50 and a call with a strike of $271. This will make a profit if the share price of SPY moves above the call strike price or below the put strike price. The price of SPY did move above $271, but I lost money anyway. This was a product of the small amount of money I was willing to risk which caused me to choose contracts with too short a time till expiration and too close to the current market price of SPY. It was a fairly cheap learning experience.
On the 19th, I trimmed some shares of Realty Income and sold 300 shares of EXG to get 500 shares of Eaton Vance Risk-Managed Diversified Equity Income Fund (NYSE:ETJ). This allowed me to swap money between the Eaton Vance CEFs from one trading at a premium to one trading at a discount while keeping the dividend income the same.
On the 21st, I bought shares in Monroe Capital (MRCC) using existing cash. It is a solid dividend paying BDC with high yield that I had on my watch list. I also added to my position in Ladder Capital (LADR). It's a commercial mortgage REIT and a long-time holding. The year-end special dividend made it a particularly attractive buy. MRCC has since that time run into additional troubles with one of its borrowers, but I had totally discounted that investment before deciding to buy MRCC. I further rolled out my SO calls and collected a nice net credit (enhanced by adding an additional contract at the later expiration date).
On the 26th, I sold all of my Emerson Electric (EMR) because I felt it was at the top of its cycle and the yield was so low. I used the proceeds to buy more shares of Dominion Energy (D) and open a new position in Iron Mountain (IRM). D has done very well for me, and I have had my eye on IRM for a while.
On December 7th, I bought shares in UMH Properties (UMH) preferred issue C. I like the manufactured housing REIT segment and had had my eye on UMH for a while. Rida Morwa and I both think that preferred issues will do well with the Fed slowing down the pace of interest rate increases in 2019, so the preferred shares were at a good value. I also sold 2 call contracts on my AT&T (T) position.
On the 11th, I repositioned several holdings. I trimmed EXG, ETJ, and Omega Healthcare (OHI). I bought a bunch of OHI when it was fairly cheap, and it seemed like a good time to redeploy that money elsewhere now that the price was higher. I used the cash generated to buy off of my watch list Ares Capital (ARCC), TriplePoint Venture Growth (TPVG) and Cohen & Steers MLP Income and Energy Opportunity Fund (MIE). I have been wanting to increase my range of BDC holdings, and I like both TPVG and ARCC (I wrote an article on ARCC on my own and articles on ARCC and TPVG with Rida Morwa). I have always liked the income generation from MLPs but not the tax issues, so MIE gets me the income without the headache.
December 17th, I trimmed back on Sabra Health Care to reduce my exposure to the SNF sector. Again, I over-loaded back when shares were cheap, so sold off some now that the price was a bit better. I used the cash for to support a cash secured put I wrote that I will detail later. Also, on this date, y normally younger brother and I became the same age (when we were kids, he was happy about this, now that we are over 50, it's me who is happy). As to why I am telling you this, to paraphrase the punchline from an old joke, I am telling everyone.
On the 19th, I sold out of EMO (even though I really liked the name) and used the proceeds to buy more MIE. After the merger with CBA, EMO held very similar assets to MIE, and per a recommendation from Rida Morwa's HDO service I consolidated into the better valued MIE.
On the 24th, I sold my position in Altria (MO). Mostly because I am less than thrilled about how much they paid for their latest acquisition. On the next earnings release, I will reassess and maybe buy back in. I used the proceeds to buy more MIE and as the cash to support another put I wrote (well 3 contracts this time).
On the 28th, I trimmed my holdings in General Mills (GIS), Kimberly-Clark (KMB), and SBRA. I used the cash for yet another set of cash secured puts that I wrote.
Finally, on the last day of the year, I bought some Brookfield Property REIT (BPR). It is the same as Brookfield Property Partners (BPY) but organized as a REIT instead of an MLP.
Cash Secured Puts
With the change to using E*Trade as my broker, I finally got the ability to write cash secured puts in my largest account. I used this several times in December.

Figure 8 Source
On December 17th, I wrote my very first cash secured put at E*Trade. That was the ex-dividend date for Newtek Business Services (NEWT), so the opening share price was down from that. Also, that day, BDCs took a hit, so NEWT was down quite a lot. That made for a very good opportunity to write a put. Also, since the most recent monthly contract expired at the end of the week, I wouldn't have to wait long. So, I netted just short of $30, which happened to be about 60% of the dividend payment I would miss by buying after the ex-dividend date.
The price of NEWT had dropped below $16, putting it well below the put contract's strike price at option expiration, so I was assigned the shares on the 24th. At that point, I had enough cash on hand, so I wrote 3 put contracts with a strike price of $15 expiring on January 18. I collected just short of $100 for them. The share price went up fairly dramatically since then (it closed at $18.20 on Friday). I will likely take advantage of the fact that for options with a premium of $0.05 or less E*Trade doesn't charge a commission on closing to close out the contracts early and free up the cash for other uses.

Figure 9 Source
I also wrote 2 put contracts on T with a strike price of $28.50 and an expiration date of January 18. Since then, the share price has gone above $30, so it's likely I will just keep the $180 net credit and not get more shares. While I'd like more shares of T, I already own so many at this point that I am hesitant to add more when the price is above $30.
Let's look at the benchmark data
For a while now, when I present updates to my DGI Portfolio, a real portfolio owned by me and held in an IRA, I have also included data on what I call benchmark portfolios. The two benchmark portfolios each consist of 1 ETF and are models. I hold no shares of either ETF, but I do consider the holdings and goals of each fund to be reasonable proxies for a dividend growth portfolio. Using the Portfolio Visualizer tool, it wasn't very hard to model two benchmark portfolios, one using the ETF Schwab U.S. Dividend Equity (SCHD) and the other using the ETF Invesco S&P 500 High Dividend Low Volatility Portfolio (SPHD).
SCHD was chosen because it is a larger fund and SPHD because it has a higher yield. Both funds seem to follow rules that are reasonable from a dividend growth perspective even if they not perfectly in line. My primary point of comparison is how the three portfolios meet my income goal, which is my primary goal. I include information on the total return for each model portfolio in the interests of transparency and because I have to scroll past those results to get to the income data in the results of the Portfolio Analyzer tool. While total return is not a significant goal for me, lagging too far behind the benchmarks might indicate a stock selection problem. And while total return isn't very important to achieving my income goals, I do make use of it to increase my income when it makes sense from a portfolio and risk management perspective.
Each month, I total the dividend payments I have received during the month and put that value in my spreadsheet. I also pull data from the Portfolio Analyzer tool and add that to the spreadsheets that generate the graphs below.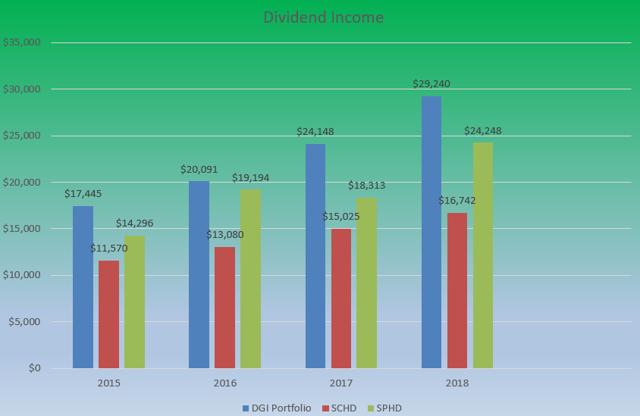 As can be seen in the graph above, my DGI portfolio as well as the 2 benchmark model portfolios increased the dividend income they produced in 2018. The DGI portfolio increased its dividends by 21.1%, while the SCHD increased by 11.4%, and the SPHD increased by 24.5%. The DGI portfolio produced more income that both of the benchmark model portfolios. It also grew faster than the SCHD based model portfolio. While the SPHD portfolio did grow its income faster than my DGI portfolio this year, since 2016 my DGI portfolio has grown 45.5% while the SPHD based model portfolio has only grown its income by 26.3%. In good years, the model SPHD portfolio shows very good income growth, but that isn't consistent year to year. For instance, income in 2017 was below the income produced in 2016.
I am very happy with the amount of dividends my DGI portfolio produced this year. Based on last year income and a 12% rate of increase, I needed 12 years and 6 months of growth to reach my income goal. Based on this year's dividend and a 12% rate of growth I need just 10 years and 10 months to reach my income goal of $100,000 in dividends a year.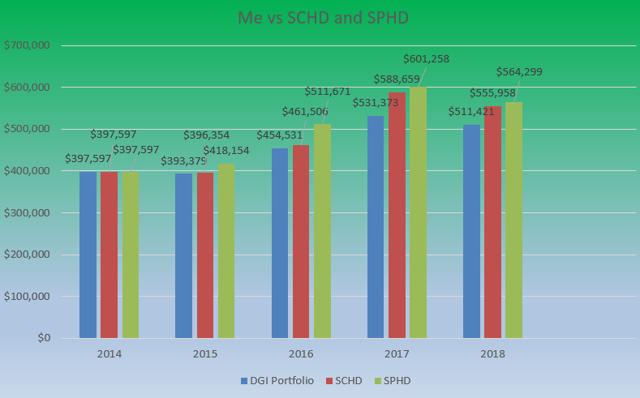 The total return numbers do not come out so clearly in my favor. Both SPHD and SCHD (during 2017) have had a higher market value than my DGI portfolio. Part of this is due to the fact that I am not really paying much attention to capital gains while the ETFs are. While eventually expect share price growth and dividend growth will roughly match each other, over the short haul things can diverge. So, it's not unexpected that the ETFs pulled ahead some this early. Also, keep in mind that the purpose here is to provide income. Right now, with all the dividends being reinvested that doesn't make as big a difference as it would if the income needed to be used for living expenses. When that time comes, rather than increasing the share count, the ETFs will be reducing it while my DGI portfolio sees no such reduction (or a lesser one given its higher income production).
This year, the market value of all of the portfolios declined. My DGI portfolio was up for the year, and actually hit all-time highs in both November and December before the big drop in share prices at the end of the year.

Figure 10 Source
The chart above shows what happened in each of the ETFs (SCHD, SPHD, and SPY) over the course of the year if they had the same amount invested in them as my DGI portfolio started the year. All of them are down more than my DGI portfolio which ended up with $511,421. This is not unexpected as dividend growth investments tend to do better than most indexes in down years. On the total return front, this is just another year where my DGI portfolio behaves much as I expected it to behave.
Conclusion
On the income front, 2018 worked out to be a very good year. I beat my goal of $27,045 buy just over $2K. That shrunk the amount of time I will need to reach my income goal which gives me some cushion in case growth is below goal over the next 11 years. I expect to retire at the end of 2029, so I am a bit ahead of schedule. My income goal for next year, based on 12% growth from what I collected this year is $32,749.
My current holdings, counting special dividends from Main Street (MAIN) and Cracker Barrel (CBRL) should produce around $30K of that. I have $10K in cash, currently being used to secure some short put positions, that will add another $500 or so. So, shares purchased with dividends and dividend increases will only have to produce another $2 or so to hit my goal. At this point, that looks very doable.
On the total value of my portfolio, while I am not concerned about it, I would be happier if it had gone up in 2018. Yes, in theory (and very often in practice too for that matter), lower share prices are an opportunity. And I will certainly take advantage of that opportunity in 2019. But more dollars still feels better. I make myself feel better by looking at how much I beat my income goal.
My plans for 2019 continue to include buying more dividend paying shares at good value. Apple (AAPL) is down a lot, and I might buy more of that. MAIN is phasing out its special dividends and folding those payments into its regular dividend, so I will buy more of when the price is right. I have also started expanding my holdings in other BDCs. ARCC holds a very similar portfolio to MAIN and trades close to its NAV (rather than the premium that MAIN trades at), so I will likely be adding more to it this year.
I think interest rates are close to as high as they are going, so that will make preferred shares a good investment. I will be looking to add some more preferred issues to the portfolio to take advantage of that as well. I also joined the HDO team and will be using their resources as well.
About High Dividend Opportunities
If you are an income investor looking for the most profitable dividend ideas, check out our Marketplace Service High Dividend Opportunities. We are largest community of income investors and retirees with over 1600 members. The service provides a model portfolio targeting a 9-10% overall yield. Members get access to many free tools including a "Dividend Tracker" and a "Portfolio Tracker" to help you track your dividend income and holdings accurately. For more info, click here.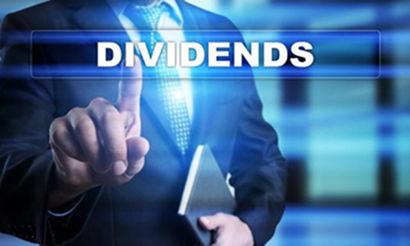 Disclaimer: This article is intended to provide information to interested parties. As I have no knowledge of individual investor circumstances, goals, and/or portfolio concentration or diversification, readers are expected to complete their own due diligence before purchasing any stocks mentioned or recommended. The price I call fair valued is not a prediction of future price but only the price at which I consider the stock to be of value for its dividends.
Disclosure: I am/we are long AAPL, ARCC, BPR, CBRL, D, ETJ, EXG, GIS, IRM, KMB, KO, LADR, MAIN, MIE, MRCC, NEWT, OHI, SBRA, SO, T, TPVG. I wrote this article myself, and it expresses my own opinions. I am not receiving compensation for it (other than from Seeking Alpha). I have no business relationship with any company whose stock is mentioned in this article.
Additional disclosure: I mention the funds CBA and EMO. During the last 2 months I was long both, but CBA has merged into EMO and I have sold my entire EMO position.

I mention EMR and was long earlier in the year, but sold my entire position in it before years end.

I mention UMH, but I do not own the common shares at this time. I am however long the series C preferred issues.