On January 3, 2019, Kitov Pharmaceuticals (KTOV) announced it has signed an exclusive marketing and distribution agreement with Coeptis Pharmaceuticals for the U.S. commercialization of Kitov's FDA approved combination drug Consensi. The terms of the deal are favorable for Kitov, due to Coeptis providing an initial milestone payment of $3.5M, with additional milestone payments upon the completion of an agreed CMC plan, and upon the first sale of Consensi in the U.S. In addition to milestone payments, Kitov will split net profits with Coeptis, 40-60%, on the sales of Consensi in the U.S. This agreement has a term length of 15 years and has the option to be extended for an additional two-year term. The company expects Consensi to be launched in 2019. In the SEC filing, Kitov's CEO, Isaac Israel, stated,
"This commercialization structure for Consensi™ is one that we believe optimizes Kitov's near and long-term cash flows, enabling us to continue to develop and deliver additional innovative pharmaceuticals, while maximizing ROI for our shareholders. We are very pleased by the opportunity to work with Coeptis and its outstanding team of executives with strong track records in the pharmaceutical industry and look forward to Consensi™ creating better patient compliance and improved treatment for people living with osteoarthritis pain and hypertension. In the U.S., an estimated 44% of adults have both hypertension and osteoarthritis. Currently, these patients are not well served. We believe that successful commercialization of Consensi™ in the U.S. will be a transformational value-creating event for Kitov."
KTOV has been a beaten stock since the FDA's approval of Consensi back in May. Between June and the end of 2018, the stock had dropped over 70% and was trading below cash value. It appeared as if the long wait on partnership announcement and the overall market direction pulled down the stock to a 52-week low of $0.56 in December. Once the partnership news hit the wire, KTOV spiked up over 40%, past $1.00, and hit a high of $1.35 shortly after the opening bell. Even with short-term traders taking some profits, I see an incredible upside for the stock both fundamentally and technically.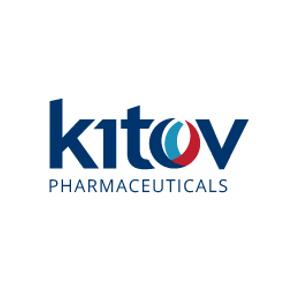 Source: KTOV
Company Overview
Kitov Pharmaceutical Holdings Ltd. is an Israel-based biopharmaceutical drug development company. It is focused on creating a diverse pipeline of novel drugs in order to diminish the risk and cost of development. Kitov's flagship product, Consensi™, is an FDA approved drug for the treatment of osteoarthritis and hypertension. In addition, Kitov is developing a "novel molecule" (NT-219) that can be combined with oncology drugs to impede, reverse, and delay tumor resistance.
Background on Consensi™
In May 2018, the FDA approved Kitov's Consensi (formerly KIT-302) is a combination drug of celecoxib and amlodipine besylate for the treatment of osteoarthritis pain and hypertension. This combination of celecoxib, a non-steroidal anti-inflammatory drug (NSAID), and amlodipine besylate, an antihypertensive calcium channel blocker, is patent protected. Consensi™ is a once-a-day pill of 200 mg dose of celecoxib (COX-2 inhibitor) for the treatment of osteoarthritis pain and three different dosages of amlodipine (2.5, 5, and 10 mg) for hypertension.
Kitov believes that there is a strong market for Consensi, and its U.S target market is broad (Figure 1).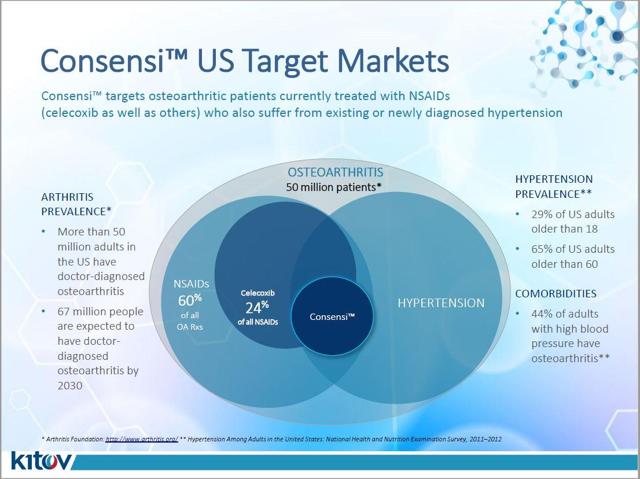 Figure 1: Consensi™ US Target Markets (Source: Kitov)
Over 50 million adults in the US diagnosed with osteoarthritis.
29% of adults in the US have hypertension (approximately 75 million based on roughly 250 million adults in the US).
60% of all osteoarthritis prescriptions are NSAID, and 24% of them are celecoxib.
CDC estimates 13.5 million patients in the US have osteoarthritis and hypertension.
In 2017, Celebrex® sales (not including generic versions of Celebrex®) of $164 million were recorded in the US alone.
If 29% of adults in the US have hypertension and 44% of those patients also have osteoarthritis, then potentially 32 million patients in the US may well have both conditions. Bearing in mind, Consensi™ is anticipated to be the only NSAID/anti-hypertensive that can treat both conditions, Kitov is in a good position for tapping into that comorbidity population.
Who is Coeptis?
According to the company's website, Coeptis Pharmaceuticals is a privately-held biopharmaceutical company focused on the acquisition, development, and commercialization of branded and generic pharmaceutical products. The company maintains an broad portfolio of generic and 505(B)(2) assets, numerous novel small molecule therapies for neurological centered indications and biotechnology assets, which includes a stake in an immuno-discovery company with platform RNA modulation technologies for optimized gene and cell therapies with a focus on cancers, encompassing a wide array of treatments such as CAR-T and CAR-NK.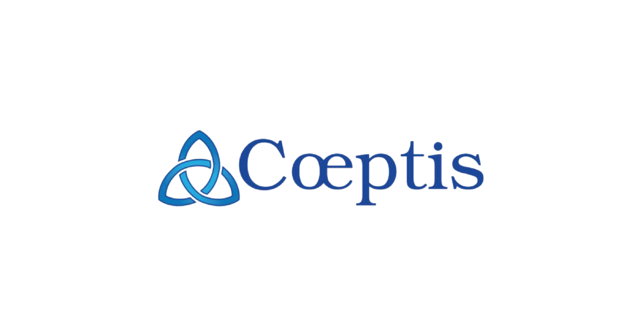 Source: Coeptis
The company's pipeline (Figure 2 and 3) is extensive, but it appears Coeptis is using some of the benefits of being a privately-held company and is not disclosing what exactly these different candidates are.
Pipeline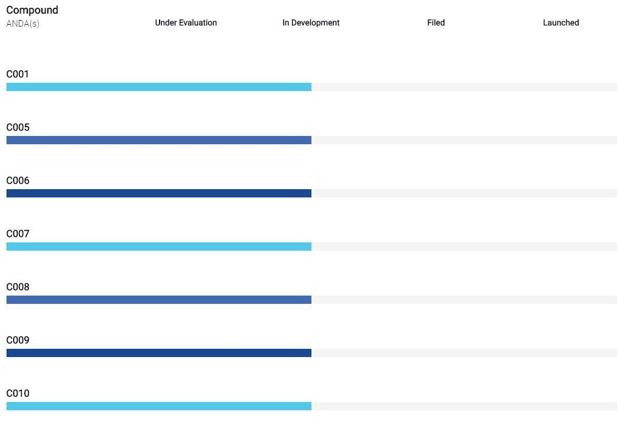 Figure 2: Coeptis ANDA Pipeline (Source: Coeptis)

Figure 3: Coeptis 502 (B) (2) Pipeline (Source: Coeptis)
Coeptis Expanding Rapidly
While investigating this company, I took a look at its recent press releases and realized Coeptis is making deals left and right.
The company recently announced that it had acquired Elto Pharma, Inc. Elto Pharma was developing eltoprazine, a serotonergic agonist in Phase 2b development for the treatment of Parkinson's disease levodopa-induced dyskinesias (Parkinson's LID). In addition, Elto Pharma has a joint venture with Amarantus Bioscience Holdings, Inc. (OTCPK:AMBS) and PsychoGenics, Inc.
In the press release, President & CEO of Coeptis, David Mehalick, commented:
"As we focus on the near-term commercialization of our 505(B)2 and generic pipeline, with the launch of our first FDA-approved 505(NYSE:B)2 product expected in 2019, Coeptis will be strongly positioned to successfully launch its products across multiple disease areas in the years ahead. Eltoprazine has blockbuster potential as a new chemical entity treatment for multiple neurological conditions, beginning with Parkinson's LID."
I found this information to be very intriguing due to my position in Adamas Pharmaceuticals (ADMS) and its branded LID drug GOCOVRI. I have an affinity for companies that specialize in neurological disorders and diseases, so naturally, I have more confidence in Coeptis.
Back on November 16th, Coeptis entered into a multi-product agreement with Vici Health Sciences where Coeptis is expected to commercialize several of Vici's generic and 505(B)(2) products.
Prior to the Vici deal, the company announced that it had signed a similar multi-product agreement with Jabez Pharma to commercialize several generic and animal health products. Some of these products are in "advanced stages of development" and will be filed with the FDA in 2019. Furthermore, this transaction now puts Coeptis in the animal health business.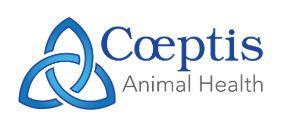 Source: Coeptis
Finally, Coeptis signed another multi-product agreement with Ciron Drugs & Pharmaceuticals Pvt. Ltd of India. Again, Coeptis is to commercialize several ANDAs.
All these deals have happened between November 2017 and December 2018. Looks to me as if Coeptis is amassing a large arsenal of products to be approved and/or launched in 2019. What is more, the products come from a variety of different specialties, which could enable its sales force to market Consensi to a wide range of healthcare providers.
My Take On The Deal
In my last Kitov article, I presented an infographic titled (Figure 2), "Potential Partnership Details to Look for."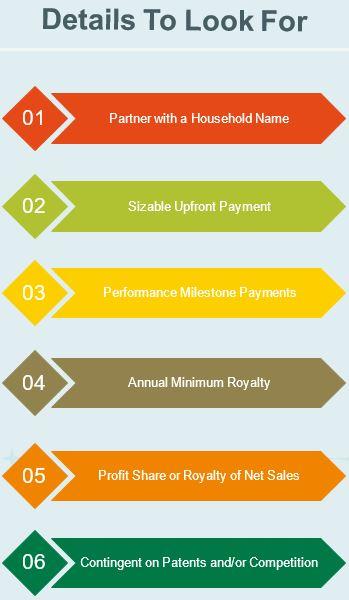 Figure 2: Potential Partnership Details to Look for (Source: Author)
In that infographic, I listed the greatest value to be who the partner is, due to the need for validation and confidence Consensi will have a strong seller. We will have to wait to see whether or not Coeptis can disrupt Pfizer's (NYSE:PFE) Celebrex® and Norvasc® markets. Still, I have confidence Consensi's label will do most of the work in convincing physicians to prescribe Consensi over other osteoarthritis NSAID medications.
Admittedly, I am a bit concerned with the upfront payment…$3.5M is not going to extend the cash runway too far. I was hoping for a sizeable upfront payment close to $10M. Kitov only had about $11.8M in the bank (June 30th, 2018), and it is burning about $2-3M per quarter.
Let's expect Kitov continued the same burn rate over the last half 2018; we can figure Kitov to have about $6-8M left in the bank, which could get the company into Q3 2019. If we add the Consensi upfront payment of $3.5M, we are looking at $9.5-11.5M in the bank and extending the runway into Q2 2020. However, I don't expect to see the same cash burn over the last half the year due to the reduction in Consensi activity, so perhaps the burn rate will be significantly lower than previous quarters. Still, without Consensi sales, investors should be prepared for a possible fundraising action by the company before year-end.
I am pleased with the 40-60% split in profits for Consensi. However, it is the cost of sales force and launch that is my concern. Launching a new drug is not cheap, and hiring or outsourcing a sales force could require an extended period of time. Although Kitov is owed milestone payments upon CMC plans and launch, the profit margins are going to be tight until Coeptis can establish a healthy market share. Investors need to keep on company filings and business updates to see how the launch progresses.
One of the positives for Kitov is that it has a US commercial partner till 2034 even though the patent protection for Consensi lasts until 2030 unless the company files for any extensions. However, I would like to see the finer details and get into the granularity of the agreement. Knowing if there are any stipulations in the agreement would provide investors with critical information about possible "deal-breakers" such as loss of patent protection or it being considered invalid; SEC actions or rulings on Kitov; or potential minimum sales.
Will Payors Support Consensi?
If priced competitively, Consensi could possibly save both patients and payors some money by decreasing the number of prescriptions of daily medications. Instead of paying two co-payments or costs, the patient might only require Consensi. Kitov estimated Consensi could potentially save the U.S. healthcare system $650 million annually. Considering Figure 4, I am confident that payors will be welcoming Consensi to the market.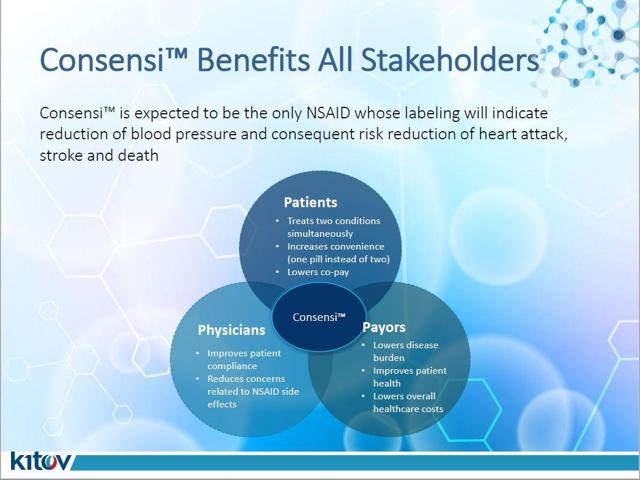 Figure 4: Consensi™ Benefits (Source: Kitov)
However, we will have to wait to see where Consensi falls on the formulary charts. If priced competitively, I anticipate Consensi being categorized as a tier 3 drug on the formulary, or potentially a tier 2 drug, if Coeptis/Kitov can convince payors Consensi is worthy of being a preferred branded drug.
On to NT-219
With Consensi™ partnership in the bag, Kitov can now concentrate on its oncology drug NT-219, a first-in-class small molecule planned to inhibit acquired resistance and reversing tumor resistance to cancer drugs. NT-219 targets two signal proteins (IRS1/2 and STAT3) that operate in tumors to develop anti-cancer drug resistance mechanism.
In several pre-clinical models, NT-219 was administered in combination with an imposing selection of approved oncology therapies and displayed "outstanding efficacy" with some powerhouse branded drugs.
The combination therapies include:
Immuno-oncology agents (Keytruda®)
Chemotherapy agents (Gemcitabine, Oxaliplatin, and Docetaxel)
EGFR Antibodies (Erbitux®)
Small molecular inhibitors of MEK (Mekinist®)
Mutated BRAF (Zelboraf®) EGFR (Tagrisso®, Tarceva®)
mTOR (Afinitor®)
Kitov anticipates its first clinical trial to be in advanced pancreatic cancer patients in combination with gemcitabine (Gemzar®) and/or in combination with osimertinib (TagrissoTM) for the treatment of non-small cell lung cancer (NSCLC).
I foresee NT-219 to be an answer to numerous drug-resistant cancer problems. Drug resistance can transpire at the initial treatment, or in the future as their cancer develops resistance as treatment proceeds. Furthermore, some patients might have tumors resistant to one drug or even multi-drug resistance. NT-219 could allow the optimal drug for a cancer patient to remain effective, and permit the patient to remain on their current or first-line therapy.
Kitov has projected to submit an IND for NT-219 early this year. Approval of the IND looks promising due to the positive response from the FDA addressing Kitov's Pre-IND package. As soon as IND has been accepted, look for Kitov to start accumulating collaborations for NT-219 development.
I believe Kitov needs to find a partner for NT-219 shortly after its IND. The company will need a large player which can share in the expenses in developing NT-219. New oncology drugs entail a large amount of time and money to get through the approval process. Kitov will need a significant amount of money since the average drug cost over $2B to develop and pass regulatory actions.
Potential Upcoming Catalysts
Now with partnership deal inked, investors can look forward to the numerous data points and indicators that will be used to determine if the launch is going well, payor coverage is favorable, formulary chart listings, WAC prices, and comparing Consensi's launch to the competition's launch. Besides Consensi's launch activities, the company provided a list of its expected upcoming milestones. These include:
Expand global commercialization network for Consensi™ to additional territories.
Initiate regulatory approval process for Consensi™ in China and South Korea, by its partners.
Complete GLP toxicology studies for NT-219.
Complete manufacturing of GMP NT-219 drug product for clinical trials.
Submit an IND and initiate clinical trials for NT-219.
Is Kitov a BUY?
In my previous Kitov article, I branded Kitov as a buy. Although I still suggest some restraint, the current valuation should be hard to pass up. Looking at some value metrics (Figure 5):

Figure 5: KTOV Valuations (Source: Seeking Alpha)
I find that price to book value to be very attractive considering the recent upfront payment and potential future milestone payments getting ready to hit the bank account. Finding a nano cap biotech with a price to book around 1 is rare, especially when they are on the brink of commercialization.
The technicals are also starting to indicate a buy. The weekly RSI is still in the oversold area, and the stock has plenty of room to gap back up to the 200-day moving average of $1.93. Typically, we should see some reversion back to the moving averages, even with the current market sell-off.
Looking at the weekly chart (Figure 6), we can see the top downtrend line to be around $2.00. I see this $2.00 area to be critical, considering the cluster of moving averages that are located in that vicinity. Any break of $2.00 with volume should change the short-term trend, and potentially allow the stock to regain its previous range of $2.00 to $3.00.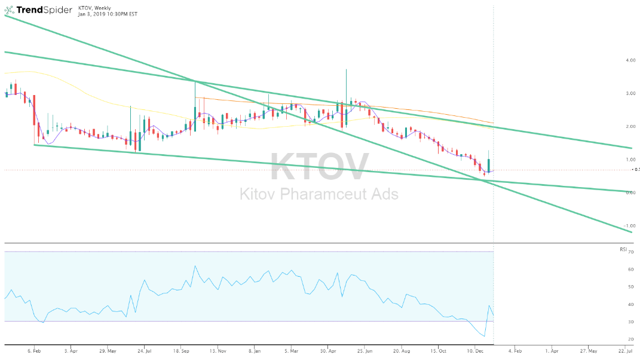 Figure 6: KTOV Weekly (Source Trendspider)
Conclusion
Kitov has now transitioned from a developmental to a commercial biopharmaceutical company. This Consensi partnership with Coeptis has put a bunch of my apprehensions to rest. Although Coeptis is not a household name, it has rewarded Kitov with a favorable deal that could allow the company to progress forward with NT-219.
Regrettably, investors are still going to have sit-tight before we see any new all-time highs in the share price. The stock has a long way just to get back its normal trading range. Coeptis and Kitov still have to launch Consensi and then display their ability to sell it before we see any dramatic moves in share price. However, at this share price, an investor could easily double their money before year-end…possibly in the coming months. Considering this, I have added to my position and will continue to add under $2.00.
Precisely forecasting the stock price in the near term is enigmatic. Considering this, I would like to stress caution that Kitov is an extremely speculative stock. There is a risk that investors lose all or a considerable amount their investment. Although the upside of Kitov is great, it is a long way from being free of risk.
Disclosure: I am/we are long KTOV. I wrote this article myself, and it expresses my own opinions. I am not receiving compensation for it (other than from Seeking Alpha). I have no business relationship with any company whose stock is mentioned in this article.