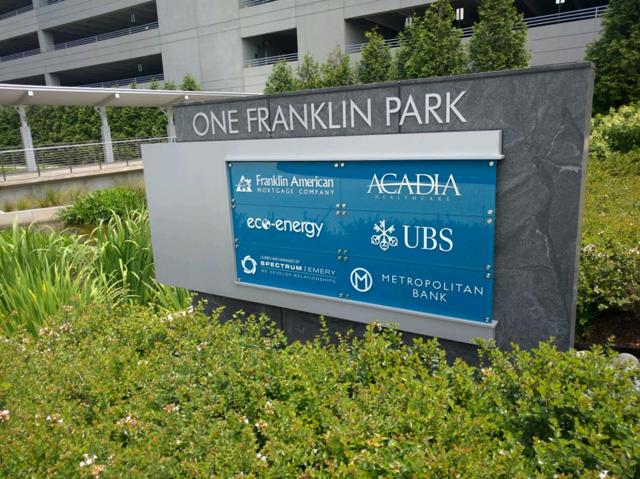 The Marquis at One Franklin Park: Home of Acadia Healthcare's Franklin, TN Headquarters. Source: Mergr.com.
The overarching thesis in the ongoing series of investigative pieces on Acadia Healthcare has resulted in one constant; reaction from a larger mass of former patients, staff, and family members. An industry in peril lacked a voice, as it's suppressed by greed, enabled by stigma, and only amplified with compassion and understanding of two distinctly different fields.
For investors, the key takeaway here is that this is a company producing a human product; better lives. Cogs and widgets can't cry, nor give you a hug, but at the end of the day, who attributes value to anything but positive things, or needed things? Sadly, not many investors do. Once the reality of Acadia is recognized by the larger population; it's hard to opine that value can be preserved. On top of that, as reported, it has a negative tangible net worth.
In recent years, according to a confidential source formerly employed by Acadia Healthcare Company, Inc. (Nasdaq: ACHC), involuntary admissions of children and adolescents to U.S. mental and behavioral health care facilities are, many times, based on
"homicidal or suicidal ideation assessments.
These are very broadly defined and often prompted in a school setting. These can lead to subsequent extended-stays in U.S. based facilities owned by Acadia, and other for-profit providers. However, specifically, from this site-level director's point-of-view;
They're warehousing children, because they get $650 per day from the state"
Now, in terms of Acadia's U.K. operations (the large majority acquired in 2016, branded as The Priory Group), I previously reported on allegations of abuse of the NHS provisions that have led to involuntary seclusion of autistic children and adults.
Providers can collect nearly 4X the aforementioned amount for 'warehousing' British youth--an astonishing £15,000.00 GBP per-week for those patients, and the U.K. is now Acadia's largest revenue stream. However, $650.00 USD is still a large per-diem check--more than most daily commercial insurer reimbursements in the U.S.
Rising debt servicing costs, and decreasing consumer/payor faith in U.S.-based providers, specifically Acadia, have surrounded the hypothesis for widespread operating cost-reductions. The same goes for the many alleged eccentric manners for which they are acquiring revenue.
THE INTERVIEW
On December 12, 2018, while in London investigating alleged abuses by Acadia and other U.S. based providers, I was contacted by the aforementioned source: a 'Business Office Director,' serving at the time in one of Acadia's U.S.-based facilities. They noted that;
"all of business office policies are the same across the entire board"
at Acadia centers located in all 39 U.S. states in which they operate. Overall, Acadia operates over 580 facilities in the U.S., U.K., and Puerto Rico. I've reiterated many times that they are the largest provider of addiction treatment in the world.
On January 2nd, 2018 I traveled to the U.S. state and city in which this site is located. I agreed to protect the anonymity of the source (at their request) by not disclosing specifics that identify their geographical location, present employment status, the gender of the source, or the specific facility in which they serve.
The source has since chosen to discontinue their employment at-will after reading our article published in London.
We (Katie and I) met with the source for an hour and a half. They agreed to go "on record" about relevant practices taking place at the facility in which they worked. This site had the capacity to treat patients of a higher level of acuity than most. This site accepts state-level and federal-level sources of government compensation (ie., Medicaid and Medicare), as well as commercial insurance. The source has over thirty years experience in the finance and operations of health care facilities.
WAREHOUSING CHILDREN
In regards to the "warehousing" concept, the Acadia source stated,
I've seen (children) sit as long as 180 days with no school, so that pales in comparison to the U.K. but that's still a lot over here.
I asked if they considered this the same as what has been described by Ian Birrell, and ourselves as occurring in the U.K., they affirmed, saying;
Yes, they're doing the exact same thing here.
I asked the source if Acadia's acceptance of children into corporate custody, in their opinion, met the definition of "reckless endangerment of a child." They responded, simply;
Well, especially if you have no cameras or security guards.
They continued...
There are better choices if you have insurance….it's more (of) a problem actually...finding someone to take them away. You can't get anyone to take these kids once they're in inpatient, so it's very sad...

...at one point there were unplaceable children sleeping on the floor in state offices.
Our source opined this was the reason Acadia opened this particular hospital, less than four years ago.
The source does not believe Acadia is the sole provider of services such as these.
TREATING ILLEGAL IMMIGRANTS
Shockingly, the source informed us that many of their site-level patients are Hispanic, and a large number of those patients are often illegal immigrants, adding;
they don't have translators there either. They used to have us bring in a translator but that was only for limited-use and they're almost meaningless"
This source noted they spoke Spanish as a second language and,
I (voluntarily) served as the translator in many cases, just because"
E.P.O.B. REDUCTIONS
The notable issue as to why translators and other key staff are no longer brought-in is the result of a directive handed-down in 2018. The leadership at Acadia, as the source was quick to point out, demanded an overall reduction in:
Employee Per Occupied Bed" metrics or E.P.O.B., as we called it.
as it is known internally. When asked how large the reductions actually were, they responded:
It just depended on the site. So what you had to do is, it's very difficult because you'd have too much staff per your average admissions and you hold meetings and try to figure out the appropriate amount, then come together (with other site directors in the division) and put it all on paper. Then (after those meetings) we'd send People home because we always had too many people on the floor.
As an example, they noted;
let's say one day you had 60 patients and 40 of them discharged because the doctors let them all go before Christmas or whatever. Then you need to cut staffing…so you prep for a (hypothetical situation) like that and you (determine the bear minimum number of staff needed).

I would call people to come in, if I needed more, then "on call" staff are available, and people considered "on call" are outsourced agencies (that serve that need, as opposed to full time employees).
ADMISSIONS VIA "TELADOC"
To reduce staff levels at some Acadia sites, they use contract physicians via video teleconference to assess patients for admission. The source said that physicians are sometimes present, but;
they don't do the actual admit, it's done through 'teladoc,' which is a doctor on a computer screen asking questions. It's actually, it's (legal), but, the doctor says 'Okay you're going to kill yourself, you're admitted' or 'you're a meth addict and you want to detox, 'you're admitted.'
They said that the directives are also about maximizing "heads in beds" and that nearly all patients brought before these systems are admitted. I asked: "Does it takes out the personal interaction?" They responded,
It does, It does. It's very difficult for the patients, especially talking to a screen, when it's not the same thing (as seeing a live physician).
LACK OF PROPER ASSESSMENTS
What was especially staggering was a discussion of a lack of meetings involving actual medical staff reviewing if admission is appropriate for individual patients. In fact, the "utilization review" staff does the following:
They call them up and they say; I have a patient here, here's the patient, here's the information, here's a diagnosis, 'how many days you're gonna give me?' 'How many days are you gonna pay me for' is basically a question and (the amount) is based on diagnosis.
Lately, things have changed so drastically that they admitted that Acadia's leadership,
(doesn't) even care what insurance (the patient may have), because it is 'heads in beds' right?! Fill those beds. It's just heads in beds, even when they can't pay, because sometimes because that looks good on numbers too."
Although each business day, staff meetings would occur at the site, they pointed out that the typical script for this meeting followed the following protocol,
in this meeting, you're looking at the list of patients who are nearing the end of their authorized term or who over the weekend overstayed their authorized term. And the questions are: Why are we keeping this patient? Does the doctor know he (or she) has no days left? What are we doing for this patient?"
This affirms the concepts and facts presented by the patient we interviewed last November that pointed to the practice of shuffling patients in-and-out of various levels of care, in order for Acadia to maximize the number of payments from insurers, Medicaid/Medicare, and the NHS.
THE USED CAR SALESMAN
I asked the source if they had met Joey Jacobs, the former CEO, who served in that post for over seven years. They said they indeed had, and;
(in 2018) he didn't come but, every year they have training for all the directors depending on what kind of director your are, and he would show up.
They noted that he fielded questions from, and "glad-handed" the staff, but;
as far as I'm concerned. His position was a to be a used car salesman and he was great at it…

...He (would) always tell the same story about...about a baseball bat and how he would threaten people in Idaho, but it was a funny story--I mean he was really good at his job, which was to be the face.
Ultimately, they felt Jacobs' wasn't there for the staff, but ultimately;
That's not (his job), Joey Jacobs' job was to keep the investors happy..and to put money in Joey Jacobs' pocket.
THE BUYOUT
I asked them about the potential for a buyout of Acadia and the fact that a sale to Kohlberg, Kravis, Roberts & Co. (NYSE: KKR) was purportedly on the table in November, but had yet to occur. They agreed with other critics that it was unlikely, saying;
I didn't think KKR would do that...I just couldn't figure out why they would even consider it, I do know they had considered other healthcare entities (but those) were much more viable.
They speculated that it wouldn't occur, unless;
...unless it was a fire sale. I mean they might get interest if it were a fire sale (to someone like) UHS.
THE NEW CEO
Speaking of Universal Health Services (Nasdaq: UHS), they said;
You know I find it very interesting that the new CEO conveniently retired from UHS and then suddenly is employed by Acadia.

...They have yearly training where they introduced people and every new person that came would say "I'm from you know, The 'Other company'" and they're all from UHS.
Debra Osteen, former UHS behavioral health division director, replaced Joey Jacobs on December 16th.
FINANCE & ACCOUNTING
When asked about who/what owns Acadia, they responded,
Oh Yeah I know it's all our 401k's. Yeah that's right. That's the issue really. The (debt) is all run by Bank of America, well, Bank of America is where all the ETF's (electronic fund transfers) came through….

...everything's Bank of America.
The source made the observation that staff has learned this from our previous findings including the 14-month investigation report and that negative reports surrounding the company are regularly passed between staff.
Bank of America Merrill Lynch (NYSE: BAC) serves as the administrator of the large majority of Acadia's $3 billion-plus in debt. It's unclear what "everything" means outside of general business office procedures such as payroll and ETF's, as well as their role as administrator.
Additionally, our long-time suspicion that Acadia has been booking 100% of billables as "revenue" (as accrual basis accounting standards would normally dictate) as opposed to the realized amount, such as with out-of-network commercial insurance benefits, was confirmed to the knowledge of this source (who isn't trained as an accountant).
Moreover, it was discussed that generally speaking, only CFO's and Business Office Managers have proper finance training. The source's opinion was that most people filling site-level CEO, division-level CEO, or even the main corporate-level CEO position(s) lack adequate training in finance.
They stated that employee stock options were not something brought up by leadership at this site, and they are uncertain if/when they were at any Acadia site.
AN IMMEDIATE POST-DISCHARGE SUICIDE
This person said that they had witnessed one patient death situation and that this patient was not originally from the U.S. The former director recalled;
It was a teen who was being sexually abused in another country, she came here, was discharged, and ran away before they could even catch her, she was walking out with the family, ran away and she committed suicide.
When asked why the hospital discharged the patient, they responded;
They really thought her treatment was complete. She may have indicated that it was complete, I don't know -- she did not speak english and her family did not speak english. So that's all I can tell you due to HIPAA.
Again, sadly, this young woman's is one of many similar stories across America, as reported in USA Today.
THE TAKEAWAY
Is there truly such discord and disconnect within this organization? It would appear so. As recently as a year ago, the top "used car salesman" himself seemed aloof...
On January 18, 2018, at an event hosted by the Nashville Healthcare Council initiative known as a "Leadership Health Care" ("LHC") 'Executive Initiative' forum, Jacobs (entering his 8th year as CEO) discussed many issues. These issues included the differences between the U.S. and the U.K. governmental approaches to mental and behavioral health as well as patient care. He noted,
in the U.K., a patient's length of stay is as long as they need to recover. It could be weeks, months or even over a year. Their health care system does not want to see a patient coming back, they want the patient doing well. With the reimbursement system we have in the U.S., oftentimes patients aren't approved to stay with us long enough to even finish treatment.
...Well, that's one way of looking at it.
However, as recently as yesterday, British journalist Ian Birrell has shown how much it appears the NHS trusts these companies, or, as a corollary thesis, they just simply aren't understanding it enough to take notice. Regardless it persists, as, according to Birrell;
They are denied the most basic human rights as their bodies are often battered, their minds shattered and their spirits crushed. At least 40 have failed to emerge alive in the past four years alone.
In the U.S., as previously analyzed, increased competition due to legislative tailwinds, a lack of regulation, and fraud/abuse has prompted payors to limit reimbursements to behavioral healthcare providers or cut them out altogether.
While Acadia isn't the only provider in this position, its public status easily allows it to be displayed and analyzed. Unfortunately, the lack of corporate-level branding allows the average investor or U.S. citizen to remain aloof to how large this conglomerate truly is and what is truly happening inside.
In terms of market cap; it is tiny. In terms of people affected daily; it is of critical importance. With the number of challenges that seem to continuously mount, again, it's hard to see a road past this scenario financially, morally, or ethically. Moreover, isn't a clear proven cost-effective solution that is so desperately needed. However, anything that causes harm usually doesn't attract anything. This account only affirms that. If all of this is recognized by the larger population, compounded with a negative tangible net worth: the true money is in that proven, cost-effective solution, as opposed to Acadia's infrastructure.
So, again, after all that, is anyone now more concerned about the thousands of children, separated from their families, in Acadia's corporate custody?
---
I reached out to Acadia Healthcare for comment, they have yet to offer comment, if they do, I will update this with said commentary.
Disclosure: I/we have no positions in any stocks mentioned, and no plans to initiate any positions within the next 72 hours. I wrote this article myself, and it expresses my own opinions. I am not receiving compensation for it. I have no business relationship with any company whose stock is mentioned in this article.
Additional disclosure: I was assisted in the interview by co-author and co-interviewer, Katie Mikles