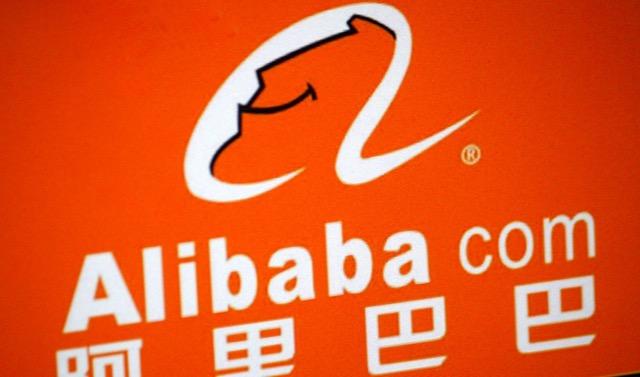 In Chinese culture, the number 8 is considered to be extremely lucky. This is due to the word sounding very similar to the Chinese words for "wealth" and "fortune." Unfortunately, for investors in Alibaba (BABA), the stock price hasn't been blessed with such luck. Against the backdrop of a 100% rise in 2017, it declined by over 20% last year.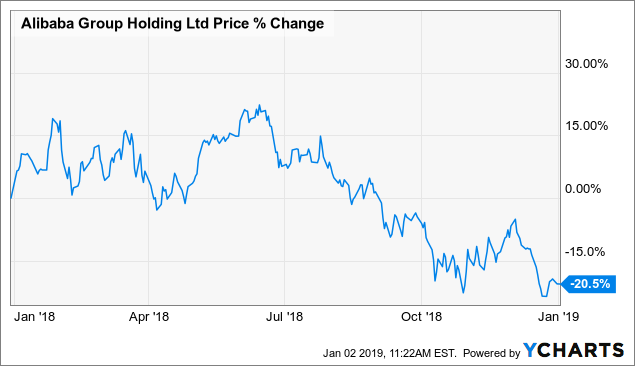 With the stock continuing to make 52-week lows, many are understandably cautious of initiating or adding to their positions in the stock. Yet, despite all the recent headwinds, I am confident that Alibaba is now in a better position than ever, and should prove to be a great investment in 2019. As Warren Buffet once said:
To refer to a personal taste of mine, I'm going to buy hamburgers the rest of my life. When hamburgers go down in price, we sing the 'Hallelujah Chorus' in the Buffett household. When hamburgers go up in price, we weep. For most people, it's the same with everything in life they will be buying - except stocks. When stocks go down and you can get more for your money, people don't like them anymore."
A quick recap: What has happened and does it change the business' fundamentals.
Before we look at Alibaba's future, it is crucial to look at their past results and see if their numbers were as bad as the stock suggests. As of their most recent earnings, available here, they have managed to grow revenues 54% YOY. When you take into consideration that this is one of the biggest companies in the world, this number is staggering. Simply put, there is no other mega-cap growing at the same speed that they are, with even the likes of Amazon going at "only" 30%.
I believe the problem instead lies with their net income. Although firmly in the green and still around 15% of their revenue, it has actually declined YOY. This shouldn't be the case if they were growing as fast previously implied, and on its own looks like a massive concern. Although some parts of this are indeed worrying, such as the decline from 57% to 41% on the core e-commerce margins (which will be discussed later on), most of the profit decline can be explained by one word: investment.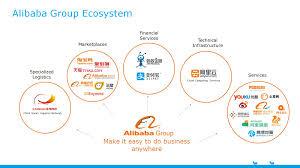 As the chart above shows, despite Alibaba being known for e-commerce, their original business and the one that still makes over 85% of their revenue, it has expanded to include firms in a wide range of areas, from film to food delivery. They also own extensive stakes in other start-ups, with the most notable being their $50 billion stake in Alipay, which I have previously discussed. Many of these firms also make up what Jack Ma called their "New Retail" initiative, an ambitious project aimed at transforming the retail experience using modern technology and AI systems.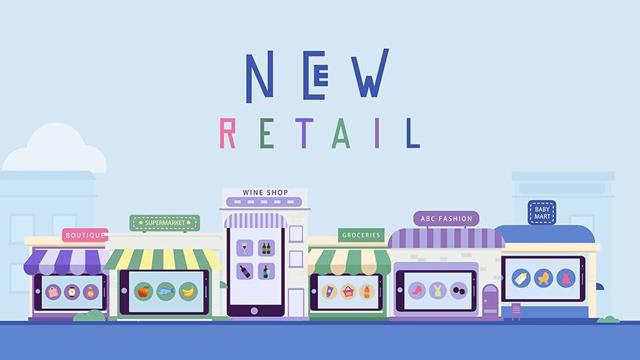 The problem with this project is that it is an immense drain on capital, due to the razor-thin margins of the retail industry and large investments needed to open new stores. With this and the other projects expected to continue to be a liability in the near future, it is understandable why many are hesitant as to whether Alibaba will be able to become truly profitable. This, along with the overall problems in the Chinese market due to macroeconomic headwinds, are strong explanations as to why the stock is currently down, and are issues that need to be resolved before the stock moves any higher.
Alibaba Cloud: A strong moat in a growing industry allows for great long-term potential.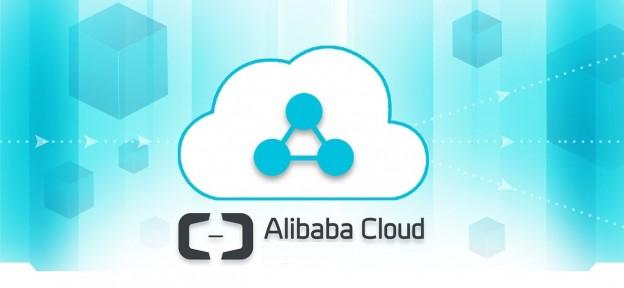 Launched in 2009, Alibaba Cloud has up until recently been unnoticed in the west. For the first couple of years of its life, it was only focused on expanding in the Chinese market, which due to the government's protectionist policies, had relatively weak competition. Since opening their first data centers in the US in late 2015, they have managed to grow rapidly in international markets, and now operate 11 "data center regions" outside of China (along with 8 within.) They are now by far the biggest Cloud provider in China, and the 4th biggest worldwide, behind only Google, Microsoft and Amazon.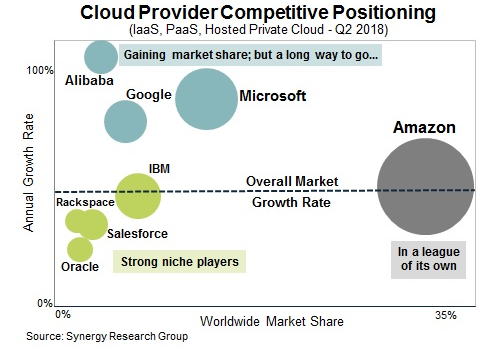 Moreover, unlike Alibaba's other investments that lose large amounts of money (relative to the investment size) as they grow and to beat the competition, Alibaba Cloud is on the verge of being profitable, whilst managing to grow revenues at over 90%. Assuming they can meet growth expectations, they should start to make money by the end of this year, as they take advantage of their scale to cut costs and leverage their large corporate clients. To put into perspective how much it could make for Alibaba, AWS currently makes $8 billion a year and is worth over $250 billion. This may be a far bigger service currently, but Alibaba's dominant position in the Asian market should allow it to grow faster over the long-term, which should allow it to compete with Amazon on the global stage in 3-5 years.
When you take all of the above into consideration, it is understandable why the CEO Daniel Zhang believes Alibaba Cloud will be their "main business" in the future and the one that will account for most of their future growth. Most importantly for investors, management has already shown how committed they are to becoming a world leader in the cloud, regardless of short-term consequences, with them investing heavily in opening centers in areas such as the UK which Amazon has traditionally dominated.
Overall, despite their cloud segment being just a small part of their overall business currently, it is by far the biggest catalyst for the share price over the next 5-10 years and will be their main profit driver once it matures due to the high margins in this industry. This should allow it to more than compensate for any losses that the "New Retail" initiative currently makes as it continues to expand.
Risks
Although the above scenario is the most likely, there are risks involved that would affect my long-term valuation:
Core retail margins decreasing: As I previously mentioned, core retail margins have declined significantly from their previous outstanding 61% to (a still good) 41%. The main reasoning for this is due to their increased investments in building out their logistics network, a clear step in competing against JD.com (JD), whose main selling point is their faster delivery and better service. This is definitely a welcome decision if done correctly, but would be a concern if margins continue to fall due to it being one of the main justifications for the higher PE on the stock.
They cannot grow their market position in SEA and India: Although China is still their biggest market for growth, due to its aging population and a slowing economy, Alibaba needs to continue its rapid expansion abroad if it wants to continue growing at such a fast pace. Due to them having a first mover advantage and high amounts of capital to deploy, they should be able to increase their market share but could suffer if they come under increased competition from domestic and multinational firms.
Recession and macroeconomic headwinds: As is evident by 2018's decline, Alibaba's share price is very dependent on Trade-War news and the Chinese economy, despite the fact that most of the issues have little impact on their performance (less than 5% of their trade is done with America.) Moreover, due to their earnings being reported in dollars, its strength versus the Renminbi in recent months has inflated its PE ratio, stopping it from declining significantly despite the share price decline. Finally, if a worldwide recession does occur, all stocks will be damaged regardless of the business's quality, hurting Alibaba. With Chinese stocks currently in a bear market, their valuations are now cheaper than US stocks, and so shouldn't decline as much in this event.
Valuation
From the business overview above, it is clear that Alibaba deserves a premium valuation when compared to the rest of the market. There current PE of 40 and 2021 estimation of only 21 is a testament to how fast the market expects them to ramp up earnings in future years once they capitalize on their growing market dominance. Furthermore, similar firms such as Amazon and JD.com, who are growing far slower, are also more richly valued. Even when Amazon's fast earnings growth of recent years is taken into account, it still has an estimated 2021 PE of 35 at current prices.
It is easy to account many of these discounts to the inherent risks in operating in the Chinese market, due to the government being heavily involved in policing business' actions. The flipside to this is that Chinese firms enjoy protection against foreign competition at home, and can use their economic clout to their advantage to secure lucrative deals. This advantage shouldn't be taken for granted but is worth taking into consideration.
Conclusion
Overall, Alibaba is one of the fastest growing mega-caps in the world, with unmatched future potential. Although 2018 wasn't great for the share price, the business continued to develop and grow stronger. With Alibaba Cloud almost becoming profitable, it should act as a strong catalyst for the stock, and should ultimately become the main source of future growth for the company even as their retail segment matures, similar to how AWS has transformed Amazon in the west. In this time of geopolitical uncertainty in the Chinese market, I believe Alibaba is a safe bet and a strong buy, which should outperform if a recession doesn't occur in the near future.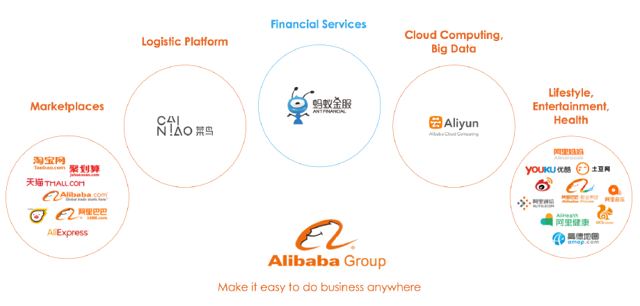 Disclosure: I am/we are long BABA, JD. I wrote this article myself, and it expresses my own opinions. I am not receiving compensation for it (other than from Seeking Alpha). I have no business relationship with any company whose stock is mentioned in this article.