Like many investors, I've been following silver (SLV) for a long time and was considering buying a miner. What has concerned me about the price of silver is that it seems that there is an abundance of silver being mined over the last few years. Sophisticated technology and enormous equipment makes mining so much easier than in the past.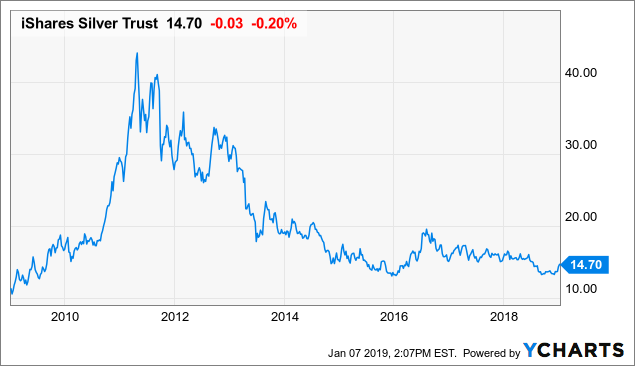 Something like 1.5 million tons of silver has been mined since the beginning of time. It would fit into a 52 meter cube. Quite a bit of that ends up in landfills because it is too difficult to recycle. In 2013, 80% of new silver was mined and 20% came from scrap. We produce about 1 billion ounces a year, which is only $16 billion. Not a huge amount of money in our global economy.
About a quarter of all silver goes into jewelry, 30% into coins and bars, and the rest in industrial uses. Over 100 million ounces goes into solar panels. Did you know that the cup for a mint julep is made from silver? Silver allows frost to form on the outside of the cup.
This article from Gold Silver does a great job of articulating the supply and demand of the precious metal. The author argues that miners will be pulling less silver out of the ground over the next few years and that this should portend good things for the metal. I'm not so sure.
People argue about the gold to silver ratio. The theory goes that since there is a long term average of how many ounces of silver it takes to buy one ounce of gold. The ratio has gotten as low as low as 15 to one in the 1980s and as high as almost 100 to one in the 1990s. I remember when Warren Buffett bought silver in the late 1990s when it was close to $3 an ounce. Now the ratio is in the 80s and silver bears think that points to a buy. We've witnessed enough crazy financial markets over the last few years to know that things change.
What got me less excited about silver is that more silver has been mined from 2000 to 2017 than from 1900 to 1999. It makes sense. Compare a small Caterpillar (CAT) from the 1930s to a modern day D-12. New equipment literally can move mountains. Finding silver is so much easier. You drill down and take out a core sample. Then, you have a computer model that guesses where the ore is located.
Mexico is by far the largest producer of silver in the world at 196.4 million ounces. Second is Peru with 147.5 million. I thought about buying stock in Fresnillo (OTCPK:FNLPF). They have literally been mining in Mexico just a few years after Christopher Columbus made his landing. About half their production is gold. There would have to be a lot of security at these sites. I see that gangs steel iron ore and diesel.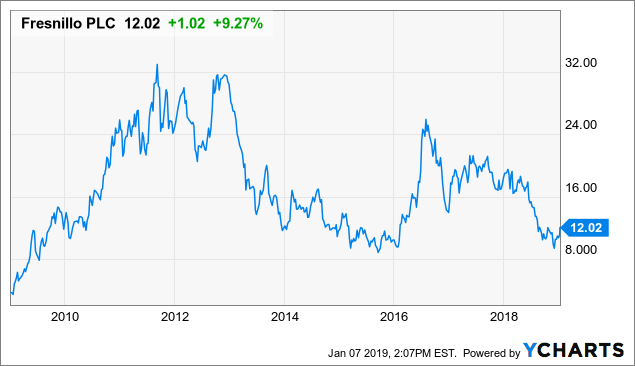 It used to be that silver mines produced 15 ounces per ton of rock. Now, it's more like four. The easy silver has been found. In the 1800s, much of this easy silver would have been take out by pickax and mule. No more of that to be found. Fresnillo's largest mine produced 33.4 million ounces at a grade of 15.2 ounces per ton in 2005. The mine has fallen to 15.2 million ounces and an ore grade of 6.5 ounces per ton by 2017. That's a big drop.
Having stated about lower production and worsening grades, it just seems like the industry could find more silver if it wanted too. I visited one of the largest mines in the world. Greens creek, off the coast of Juneau, Alaska, owned by Hecla (HL). It produces about 8 million ounces and has been falling too. I also visited their Lucky Friday mine in Wallace, Idaho. Someone once showed me an old stock certificate of the Lucky Friday Mining Company.
What my point is is that many of these places where silver mining occurs are extremely safe. OK, Mexico is not the safest but the government supports the industry and the bad guys seem to not be a huge problem as of yet. Canada, Peru, U.S., China—all safe places to mine. Africa, that's a tough place to mine. You have power outages, the government changes the laws all of the time, workers on strike. I'd rather be in Alaska.
It's taken me a long time to figure this out in investing but many times, an entire industry gets the narrative wrong. I used to be a big Peak Oil proponent until fracking wrecked that theory. Oil services and offshore drillers have gotten killed. New technology came along and voila, the U.S. of all places is a big player in energy.
With silver, I can imagine how there will be news of new locations being found and money being invested. Remember, the industry is tiny.
Sure, silver is low in price and it may indeed be a buying opportunity. It just seems that if it does go higher in price, miners will be incentivized to increase production. Then, supply increases again, prices drop, and we start the cycle all over. I could easily see the price of silver to continue its drop. Just a few years ago, the price was $3 and so much more has been mined since then.
Disclosure: I/we have no positions in any stocks mentioned, and no plans to initiate any positions within the next 72 hours. I wrote this article myself, and it expresses my own opinions. I am not receiving compensation for it (other than from Seeking Alpha). I have no business relationship with any company whose stock is mentioned in this article.
Editor's Note: This article discusses one or more securities that do not trade on a major U.S. exchange. Please be aware of the risks associated with these stocks.