Welcome to the rebound edition of Natural Gas Daily!
A housekeeping item first: We expect a -85 Bcf change in the storage report for the week ended Jan 4. A storage report of -85 Bcf would compare with -359 Bcf last year and -182 Bcf for the five-year average.

Weather supports a rebound, and we are long
For those of you that didn't follow the natural gas price action yesterday, let us tell you that it was a doozy. After being whipsawed out of our initial long UGAZ position due to stop loss being triggered, we initiated a long immediately after given that we were confident of the long set-up.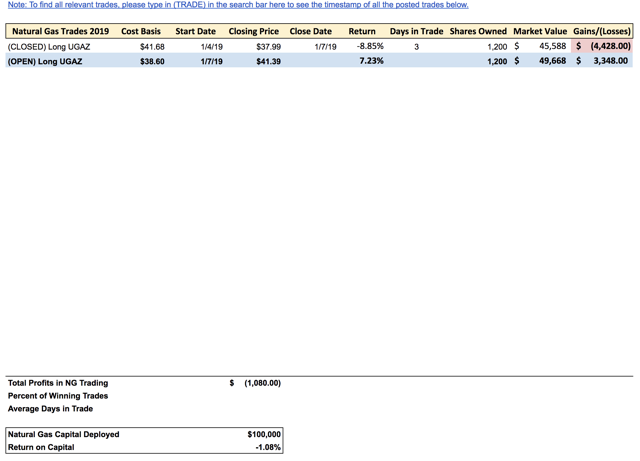 Price action yesterday was much more technically driven than fundamentally driven, as today's reversal would demonstrate. On a technical level, our long trade is designed for a quick reversal back to fill the gap left around the $3.30/MMBtu range: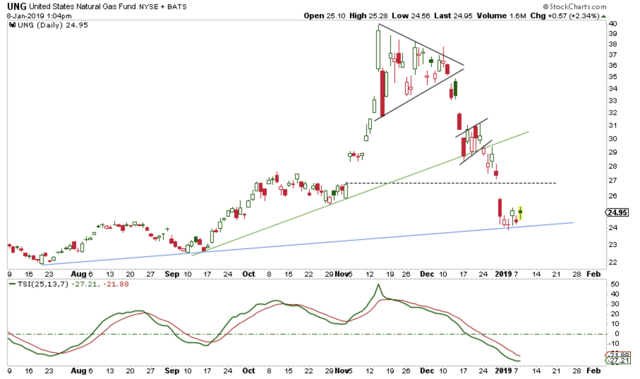 You can also see that yesterday's sell-off was another successful attempt of the rising blue trend line. We believe a conservative target for our long is an 8-10% move in natural gas.
On a fundamental basis, we also believe the recent sell-off has priced in the bearish weather outlook for January. If you look at our natural gas storage relative to the 5-year average chart, you can see how the deficit has narrowed from over 700 Bcf to just 400 by the third week of January.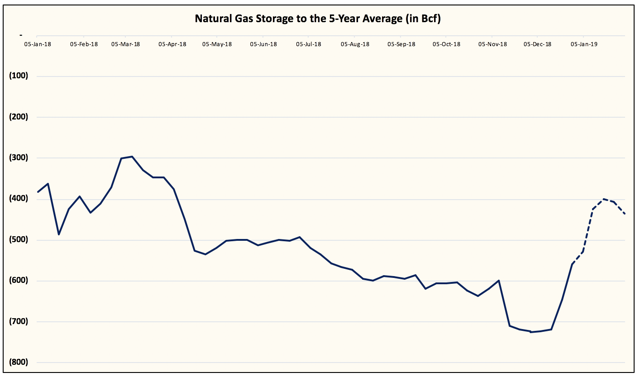 Source: EIA, HFI Research
But given the bullish ECMWF-EPS long-range outlook yesterday, we expect the deficit to the 5-year average to start widening again in early February. Once the daily weather models confirm a more constructive/bullish outlook, we think that's when prices will start to move up.
So at least in the short-term, we expect a rebound. Weather models support a more bullish outlook by the end of January into early Feb, technicals are supportive, and we think a move of 8-10% is likely. We are long.
For readers who have found our natural gas articles insightful, we think you should give HFI Research Natural Gas a try. We are now offering a 2-week free trial, and we have the largest natural gas trading community on Seeking Alpha. Come and see for yourself.
Disclosure: I am/we are long UGAZ. I wrote this article myself, and it expresses my own opinions. I am not receiving compensation for it (other than from Seeking Alpha). I have no business relationship with any company whose stock is mentioned in this article.