On September 27 Canterbury Park (CPHC) transferred 13 acres of land into a joint venture and received an equity stake of 27% in the LLC partnership with Doran Companies. The good news is that Canterbury did not record the substantial gain on this land transfer nor an investment in the partnership that will construct a $100 million Luxury Apartment development that will occur in two phases. Complex accounting rules would not allow the company to "book" a gain nor investment, until such time as Doran Companies secured project financing. On December 31 Rob Wolf, Canterbury CFO confirmed to me that Doran has successfully attained financing and therefore I expect to see the company record a significant gain on the next quarterly report.
This is "good" news, because value investors have an opportunity to buy the company stock before the official financials reveal the tremendous value the company gained on this land transfer. I earlier wrote about the hidden asset play on Canterbury stock, and the upcoming Q4 report will add credence.
One has to read the 3rd quarter 10-Q all the way down to page 25 to catch this nugget. "Therefore, the Company did not record an investment in the joint venture and a gain on transfer of land as of September 30, 2018."
One year back the partners issued a press release detailing the development plan for a $100 million Luxury Apartment Complex to be built on company owned property in two phases. Since Canterbury was given a 27% ownership stake in the partnership, we can see that Doran assigned a higher ownership stake- than just the company equity capital contributions consisting of land transfers of 13 acres for phase I (already transferred to partnership), and 10 acres to be transferred in phase II. Doran Companies recognized the additional value added by Canterbury's years of work in engineering a master development plan and working closely with city officials to rezone property for increased density provisions.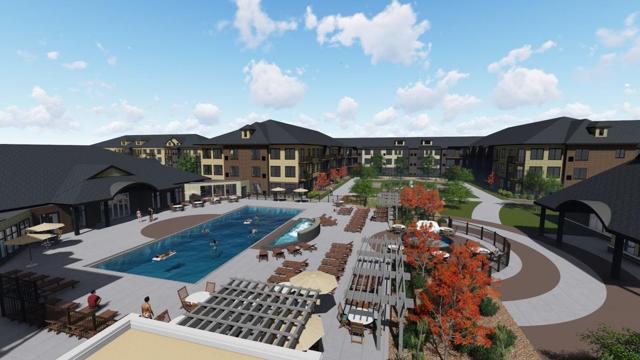 As I read through the Partnership agreement, I was able to gain some insight into the soon to be reported gain. The agreement states that "net fair market value" of property contributed comprise the capital contribution of Canterbury Development. 13 acres are on the books at approximately $80,0000 per acre or $1.1 million in total. The company fair market value is stated at $224,000 (approximate) per acre, so the land transfer equated to a $3.0 million equity contribution based on company investor press release date June 6, 2018.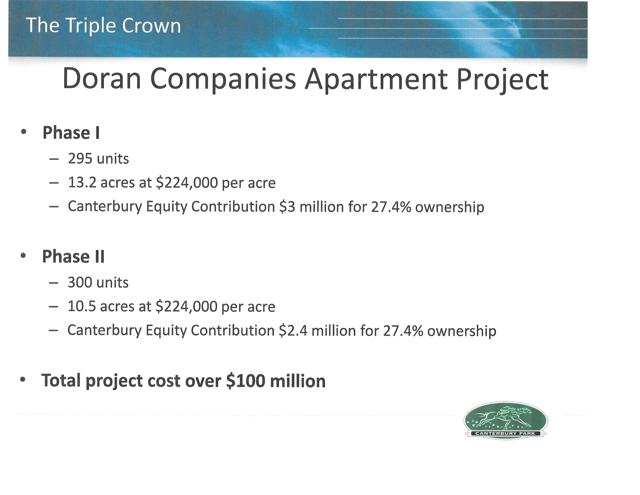 Recent Company land sale agreements (to close in 2019):
1.7 acres to be sold to Primrose Schools at price of approximately $564,0000 ($331,765 per acre)
20 acres to be sold to United Properties at approximately $3.9 million ($195,000 per acre)
2.6 acres to purchase from Hansen & Hansen at approximately $1.0 million.($384,615)
Average per acre price for land sales above is $303,793 per acre. (average per acre price is going up as compared to 2018 Luxury Apartment Partnership agreement above).
$3.0 million Fair Market Value less $1.1 million (book value or cost) equals a gain of approximately $1.9 million for the 4th quarter. After phase I is complete, Canterbury will transfer an additional 10 acres into Doran Canterbury II and receive the same 27% ownership stake. At that time the company would likely record a second equity contribution of $2.4 million based on the company press release from above.
These joint venture accounting rules applicable to land contributions can be complex as noted by the company- "The Company believes that it needs to acquire additional technical expertise either within the Company or by engaging third party providers to understand the intricacies of some of the applicable revenue recognition rules in connection with the Doran joint venture and any future joint venture agreements or future Company development efforts. We have begun a process to acquire this expertise. "
Fair Market land values could go up or down depending on market conditions in the next couple of years as construction of the apartment complex proceeds. Investors should keep an eye on market developments as we move forward.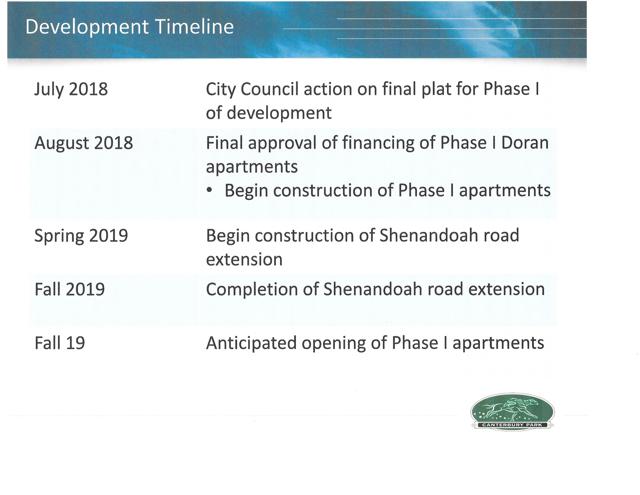 The land transfer is the full equity contribution by Canterbury, and Doran is responsible for financing, construction, development and management of the Apartment Complex. Despite the fact that I had earlier touted the strong prospects for Canterbury's hidden real estate assets, I was pleasantly surprised to see the land transfer of 13 acres on September 27 (and 10 additional acres in phase II to commence after phase I completion) translates into a 27.4 % ownership stake in the Development partnership.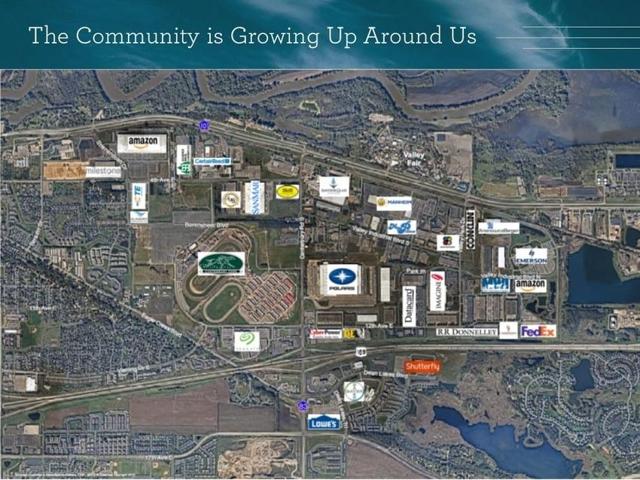 Canterbury has spent considerable time working on engineering, rezoning, and platting while negotiating a valuable Tax Increment financing (TIF) agreement with Shakopee Town Officials. The company will receive approximately $23 million in rebated property tax funds from the city of Shakopee- paid out in quarterly installments- that will defray the cost of constructing public roads, sidewalks and utility infrastructure which will support both the Apartment Development and the overall master Development plan. This TIF has obviously added tremendous value to the project, as the company spent several years consulting with city officials and advocating the need for such funding.
My conviction that the company is preparing to spin-off Canterbury Development LLC continues to strengthen as I note that Black Diamond Capital Management LLC has taken a 4.57% stake in the company. This company specializes in carve outs, spin offs and other capital structures that enhance stockholder value. There are numerous other possibilities including a potential sale of the Development subsidiary, but the goal of increasing the stock price to better reflect the value of the real estate assets is paramount.
"8 . 8 Mandatory Buy-Sell Obligations. So long as Doran and Canterbury are the only two Members, either Member (the "Electing Member") may at any time deliver written notice to the other Member (the "Non-Electing Member") of the Electing Member's intent to sell its Interest and the price at which the Electing Member is willing to sell its Interest. Following such notice, for a period of up to thirty (30) days, the Members agree to devote their best efforts, in good faith, to negotiation of a mutually acceptable purchase by one Member of the other Member's Interest in the Company or such other transaction that accomplishes the objectives of both Members. If such negotiations do not result in a mutually acceptable purchase or other transaction, then within the period of ninety (90) days following expiration of the 30-day negotiation period, the Non-Electing Member shall either: ((i)) accept the offer to purchase the Electing Member's Interest at the stated price, or ((ii)) sell the Interest of the Non-Electing Member to the Electing Member at a price that is equivalent to the stated price of the Electing Member's Interest but as adjusted to the Percentage Interest of the Non-Electing Member. Failure by the NonElecting Member to make either election within the 90-day period shall be deemed an election by the Non-Electing Member to sell its Interest. Unless otherwise agreed by the Members, any purchase and sale transaction under this Section 8.8 shall be closed within 150 days following delivery of the notice by the Electing Member."
Value investor Mario Gabelli continues to hold a 30% stake in Canterbury, and is a longtime stockholder who has conferred with management on matters of common interest. Canterbury Management and Board Members hold a significant 50% of company stock, and are therefore well incentivized to reward all stockholders. I also believe that current shareholders will receive either newly created stock or stock warrants as part of the effort to allow the market to assign a value to the Development arm.
With Canterbury stock trading at $14.50 per share today (1/9/18), the market values the entire company at $65 million (4.5 million shares outstanding). The Card Casino, Pari-mutuel wagering, and food and beverage segments are all growing nicely, and 9 month earnings (excluding the Real Estate Development gains noted above) came in at $.75 per share. Trailing 12 month earnings come in at $1.17 per share which gives the company a P/E ratio of 12.5 which is very low compared to other Hospitality and Leisure companies. The company holds $13.5 million in cash with no long- term debt.
The stock price at 12.5x P/E ratio-does not reflect a business that saw EBITDA grow at 23% in the third quarter and 17% for the first 9 months of the year. The company has increased the dividend to $.28 per share on an annualized basis. In a previous article I noted the excess real estate of 140 acres now held by Canterbury Development LLC was conservatively worth $35 million or $7.84 per share. If I assign a value of $300,000 per acre based on the most recent sale agreements noted above- the remaining 117 acres are worth $35 million. With 4.5 million shares outstanding, real estate value is $7.78 per share if the company simply sells off the land at current market value.
If Canterbury Development LLC is spun off to shareholders, the potential rewards look increasingly positive. The market may assign an even higher value to this lucrative land, as real estate investors size up the price of a development whose investment sum is likely greater than solely the value of the individual acres.
Sum Of The Parts
Canterbury Park Holding Company is trading at $14.50 per share on the Nasdaq.
Canterbury Entertainment LLC Subsidiary-$14.50 per share (trading at a P/E of 12)
Canterbury Development LLC Subsidiary -$7.78 per share conservative estimate based on recent sales
$13.5 million in cash which equates to $3 per share with 4.5 million shares:
If we add the per share values from above- Canterbury Park Holding Company should trade at $25.28 per share. (based on a lower than average P/E ratio) and you can buy shares (currently at $14.50 per share) at a 57% discount to these net assets and cash.
As there is always risk in real estate ventures, investors need to consider the potential downside of construction delays, increases in interest rates, and financing difficulties that could materialize. There is a nice margin of safety with the real estate since the book value is only $80,000 per acre. If real estate values in Shakopee, Minnesota dropped 20%, the market value ($300,000 current) would still be $240,000 per acre. This wide differential gives investors a large margin of "safety".
Canterbury Park Holding company trading at $14.50 per share today is well below the value of the Entertainment LLC subsidiary alone plus cash on the books. The main contributors to the company cash flow have been the Card Casino, the Pari-mutuel wagering, and food and beverage segments. If we assign the average P/E ratio of 17.5 (Fidelity average P/E for Hospitality/Leisure companies) to this business, the stock price should be at $20.47 (17.5 times TTM earnings of $1.17 per share). Cash is at $3 per share. The value of the Entertainment LLC plus cash is $23.47 per share and you receive the Development LLC subsidiary ($7.78 conservative value) for free! Value investors have time to buy this under priced stock before the Q4 financials record the gains ($3 million) on the real estate Development partnership. You just might receive some additional new shares of a real estate spin-off for free. I continue to project this stock price is going much higher, perhaps to $34.25 per share based on the conservative value of the two subsidiaries and the $3 cash per share. I do not feel the market will fully price in this figure, until such time as the company announces a spinoff or carve out transaction to allow the Development LLC to reach a fair market price.
As we have seen the stock market pull back this year, I believe that this real estate asset play will provide some downside protection. Investors have started to rotate funds into hard assets-particularly those carrying a low book value price. Company cash flow is terrific, and there is 0 long term debt. Canterbury is a screaming buy for value investors.
Disclosure: I am/we are long CPHC. I wrote this article myself, and it expresses my own opinions. I am not receiving compensation for it (other than from Seeking Alpha). I have no business relationship with any company whose stock is mentioned in this article.
Additional disclosure: I am not an accountant so it is possible that the exact "gains" may differ slightly from my best estimates. I expect the land transfer gains to be recorded in the next quarterly report and that there will also be a figure allocated to "investment" in the Doran Canterbury I LLC joint partnership.