Obsidian Energy (NYSE:OBE) has published guidance for 2019 that shows modest growth. All figures in this article are Canadian funds.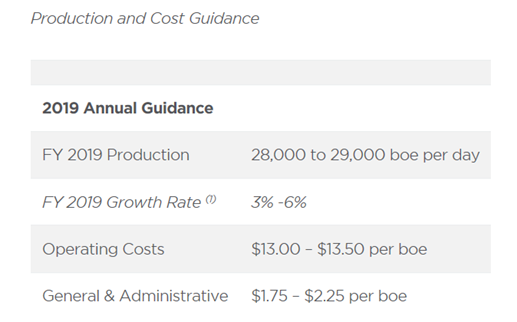 Source: Obsidian website
Obsidian expects to achieve capital efficiencies less than $20,000 per boe per day on its development capital. I have used $19,000 to model the outlook for Obsidian.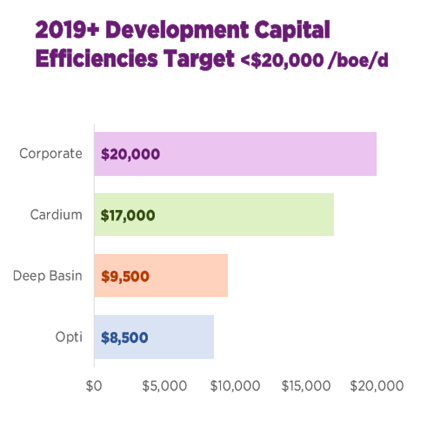 Based on those parameters, my OBE model shows the company able to turn in steady growth while retiring debt. I see production rising faster than Obsidian projects if the capital efficiencies the company estimates are realized. I presume management's projection is simply conservative.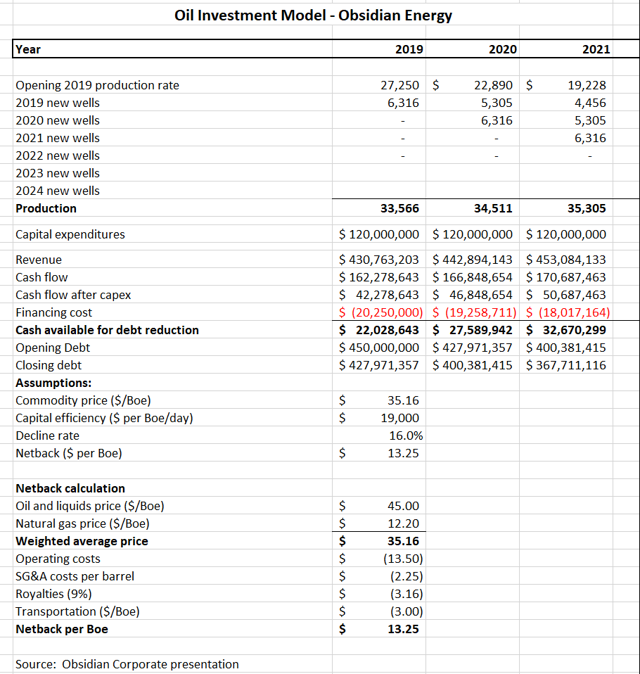 Source: Author analysis based on Obsidian data
I have based my model on a Canadian oil price of $45 per barrel and a natural gas price of $2.00 per Mcf ($12.20 per barrel equivalent). I have not included any hedging gains or losses since I understand Obsidian has decided against any material amount of hedging in 2019. I have used Obsidian's $120 million planned capital program but recognize that the company may expand that program if commodity prices permit it to do so without adding debt.
The result is annual cash flow of just over $160 million Canadian for 2019, which, in my opinion, supports an enterprise value of $960 million at 6 times EV/EBITDA, a figure below the average for Canadian E&P companies. Subtracting debt today of about $450 million, OBE equity has a value of $510 million Canadian or about $1.00 per share.
While Obsidian trades at a discount to that $1.00 per share value, I believe the discount is warranted by the risk associated with the debt leverage and consider OBE fully-priced.
The company does have substantial upside leverage to higher commodity prices, and investors can expect the balance sheet to gradually improve. If oil and gas prices do strengthen, investors should keep Obsidian shares in mind. A $5.00 per barrel increase in prices realized by Obsidian would add $60 million in cash flow and 70% to share value.
I would hold existing positions but wait for clear evidence of an improving commodity-price environment to add to positions. I am long the name today.
Disclosure: I am/we are long OBE. I wrote this article myself, and it expresses my own opinions. I am not receiving compensation for it (other than from Seeking Alpha). I have no business relationship with any company whose stock is mentioned in this article.