Investment Thesis
THL Credit (TCRD) is an externally managed closed-end investment management company operating a loan portfolio consisting of debt to mostly lower middle-market companies. As several indicators are suggesting that general economic conditions are worsening, the company's shares are likely headed for further downside.
Market situation breakdown
Being a third-party observer of the financial markets has a certain advantage. Despite the famous saying ''If you are not in, you are out'', standing outside or on the sidelines can give you a chance to see the bigger picture. This article should serve readers as an updated overview of the market situation and possible consequences for the shares of overindebted companies.
With the prolonged government shutdown, I get an impression that the Fed and political elites are attempting to hide the truth about the current economic reality. By not releasing the critical information, they are just postponing the inevitable arrival of the next phase of the market cycle.
As I guided investors last year in late October, the market sends several signals that it is very likely near the top of the current economic and market cycle. Lately, this has also become obvious from various pieces of evidence I managed to collect on Twitter.
1 - Federal Reserve's balance sheet sum reached an inflection point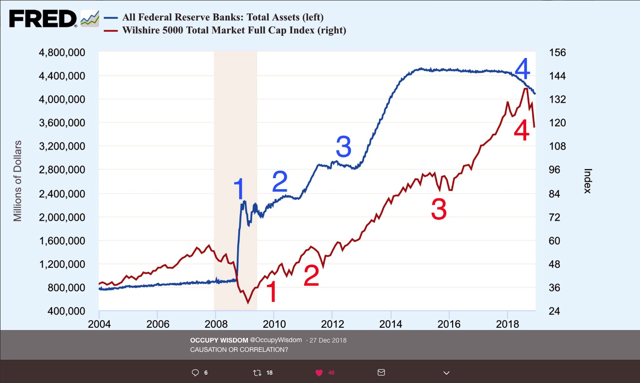 Source: Twitter
2 - Earnings momentum has slowed down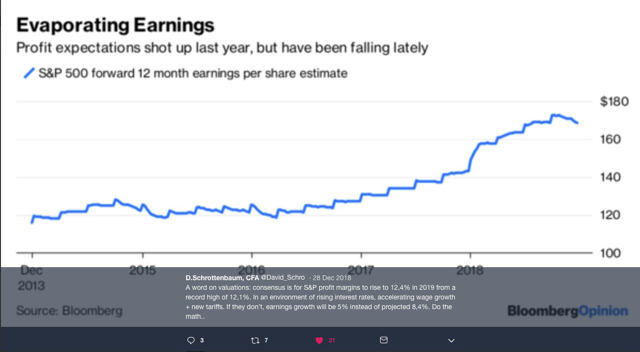 Source: Twitter
3 - Chicago PMI is at historically high levels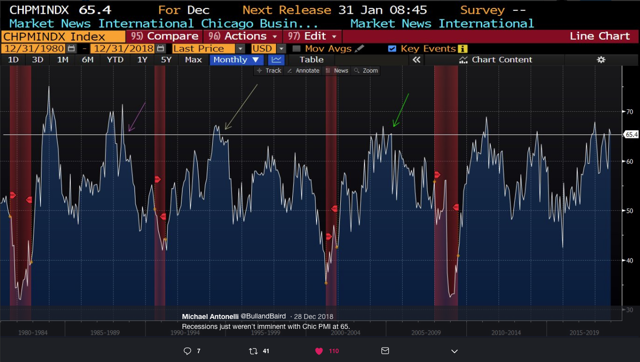 Source: Twitter
4 - Germany's Industrial Production recorded a significant drop for the first time since the financial crisis in 2008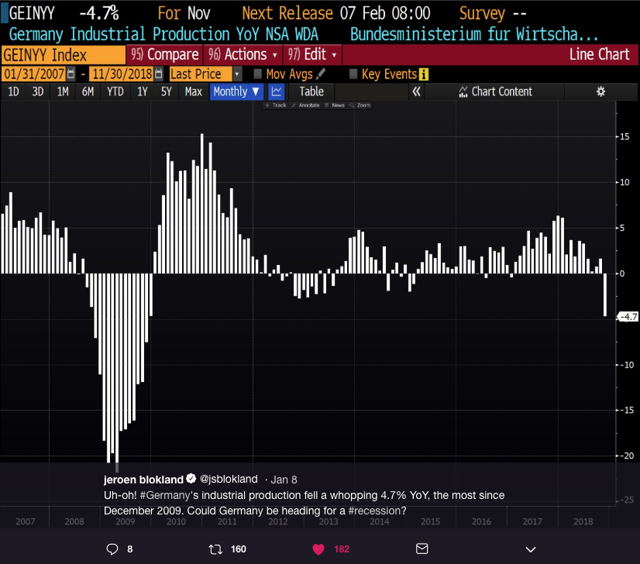 Source: Twitter
CLOs - Bubble to burst?
One thing I perceive as particularly worrying is the possible systemic risks stemming from so-called CLOs, standing for collateralized loan obligations. This concern seems to be substantiated as these products recently recorded sizeable widening of spreads as reported by Bloomberg last month. Even though highly complex financial products certainly have benefits in good times, they are usually the first one to crack in case of a market turmoil.
THL Credit corporate profile
THL Credit is an externally managed direct lender to lower middle-market companies with a market cap of roughly 230 million. The company operates a well-diversified loan portfolio among seven classes, of which CLO residual interests represent just a tiny fraction of total asset value.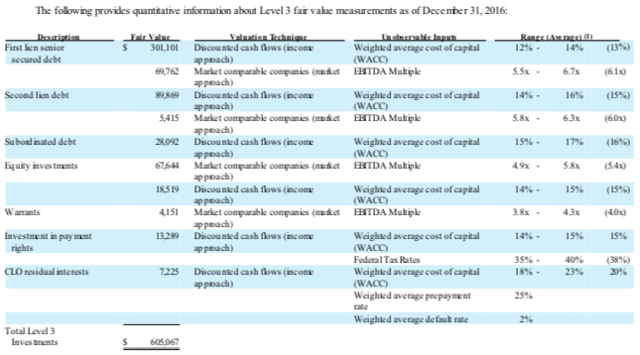 Source: THL Credit latest 10-K report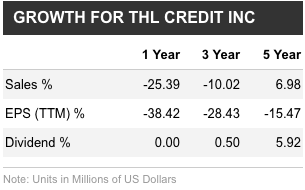 Source: Reuters
A little too much debt?
Currently, in the context of looming financial headwinds, the company's high leverage seems to be the greatest issue. THL Credit is a highly indebted company with financial debt to total equity ratio reaching as much as 67 percent and financial debt to total equity fluctuating above 90 percent.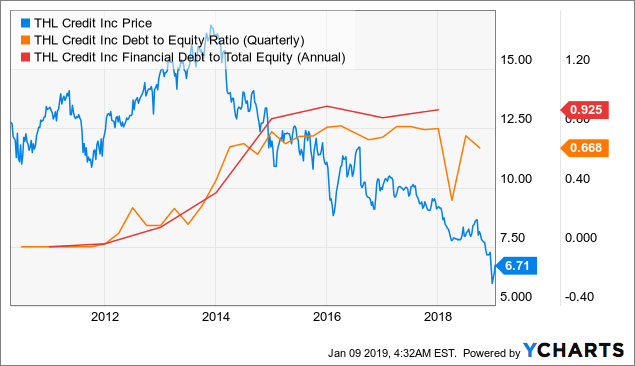 The bottom line
To sum up, THL Credit is a company on a solid footing, but with respect to general economic conditions, shares may be under continued pressure for the foreseeable future. Although a greater majority of the company's assets is first-lien senior secured debt and second-lien debt, the rest of its portfolio may face a serious downturn. Therefore, any current shareholders could benefit from considering liquidation of any long positions in the stock, and any prospective or potential investors could do better if they stay patient and wait for an opportunity to purchase the shares at more favorable price levels.
Disclaimer: Please note that this article has an informative purpose, expresses its author's opinion, and does not constitute investment recommendation or advice. The author does not know individual investor's circumstances, portfolio constraints, etc. Readers are expected to do their own analysis prior to making any investment decisions.
Disclosure: I/we have no positions in any stocks mentioned, and no plans to initiate any positions within the next 72 hours. I wrote this article myself, and it expresses my own opinions. I am not receiving compensation for it (other than from Seeking Alpha). I have no business relationship with any company whose stock is mentioned in this article.