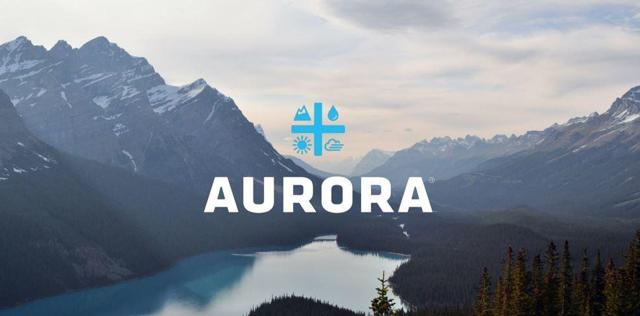 source: seeking alpha
The recent preliminary guidance from Aurora Cannabis (ACB) has been the major impetus behind the recent surge in share price of the company, as well as the overall cannabis industry, as it confirmed expectations growth in the sector was continuing at a robust pace.
While the usual suspects that always view Aurora Cannabis from the point of view of the glass being half empty, focusing on the company not meeting analysts' expectations, reported the alleged failure to meet those expectations. The market has rightly ignored that wrong outlook and has been rewarding the company for its guided performance.
In this article we'll look at why the market is right in its actions, and why Aurora Cannabis is visibly on the right track.
Guidance
There were two things that got the market especially excited in the recent guidance from Aurora management. The first was the confirmation it was significantly boosting sales, with the expected range to be C$50 million to C$55 million for the second fiscal quarter.
That compares to the C$11.7 million in revenue generated in the same period of 2017. For the prior quarter, the company generated C$29.7 million in revenue, reinforcing the thesis that ongoing, significant sales growth remains in place.
If guidance proves to be accurate (it's unaudited), that would mean the company, year-over-year, grew revenue above 327 percent, and almost 70 percent from the previous quarter.
As I've mentioned numerous times, none of this should be surprising to investors, as it has been very visible for some time. The exact numbers weren't predictable, but the fact they would continue to rise significantly was.
Where the guidance provided a nice surprise was in its outlook concerning EBITDA, where the company said by the end of its fiscal year it should be able to sustain positive EBITDA.
The reasons for the optimistic outlook for sustainable EBITDA is the introduction of products with wider margins, near-term regulatory approval of higher margin products, and "disciplined cost management."
To be honest, if the company does achieve sustainable EBITDA in that time frame, it's going to be far quicker than I was expecting, and could accelerate the increase in its share price faster than I was looking for. I don't look at earnings as the key catalyst over the next year or two, but it's a good secondary addition to the performance of the company that could cause it to outperform expectations going forward.
The reason that could happen is it would bring in money from more risk-averse investors that want to see proven profitability before taking a position in the company.
The key to upward momentum for Aurora
For some time I've been saying the key to Aurora Cannabis returning to positive momentum is when it proves it is able to bring production and sales to consistently higher levels. The recent guidance, if close to being accurate, does in fact reinforce its capability to perform in that manner.
As for the alleged miss by Aurora, it doesn't even compute with myself, and most of the market. The reason why is most investors understand when looking at 3-month intervals, there's no way to project how much production and sales will be during any given quarter at this point.
So when some analysts through out numbers like sales of C$60 million to a little under C$75 million, it was nothing more than tossing the dice, as guidance confirms. Investors understand this, which is why they're ignoring the supposed "miss." The so-called miss wasn't on the part of Aurora, it was on the part of analysts.
Most investors, including myself, aren't interested in specific revenue numbers at this time, what's far more important is whether or not production capacity and revenue continues to grow. Or in other words, maintaining an upward trajectory is what the market wants to see confirmed, not whether or not certain numbers are being met.
Again, I've been saying for awhile that analysts are wrong in attempting to treat Aurora Cannabis and others in the industry as if it's a mature market. It's just at the beginning of its growth, and it'll take at least a couple of years in my opinion before it starts to act like a fairly predictable market. There are far too many variables involved at this time to consider it in any other way.
One example of that is the ongoing legalization process that is happening in North America and around the world. There will continue to be many more countries legalizing medical and recreational cannabis.
What companies like Aurora Cannabis have to prove is their capacity, production and revenue guidance is moving in the asserted direction. Aurora Cannabis has proven that to be the case, which is why its share price has been soaring, and why it's pulling many other marijuana companies up with it.
Conclusion
Aurora Cannabis is in the early stages of a long-term upward growth trajectory, with the next three years or so generating a lot of upward momentum for the company.
By far the most important thing the market is looking for is that it maintain its upward growth trajectory. That, more than anything else, will determine its share price and value over the next couple of years at least.
The fact it is going to produce positive and sustainable EBITDA within a couple of quarters is just icing on the cake. I don't look at that as its major catalyst for now, but it is a nice surprise that could attract more safety-minded investors looking for higher returns. That is likely to push the share price higher than I was expecting in the second half of 2019 if it does achieve that.
Finally, the company announced it should reach annual production of 150,000 kilograms in fiscal third quarter, a quarter ahead of its prior guidance. That presumably should generate more revenue than expected as well.
I see the guidance of Aurora Cannabis as a very positive report, and assuming it's accurate, bodes well for investors.
One thing to take into account is this doesn't mean the company won't remain volatile, because it will. Many traders will once again take position in the company and take profits when it jumps higher. I encourage you not to be one of them unless that's your strategy.
At this point of the overall cannabis market and Aurora Cannabis's place in it, I see this as a time when it moves into a fairly long-term growth cycle that will reward those that hang onto the company for a longer period of time.
Don't be tempted to sell if the price takes a nosedive. That's going to happen from time to time, especially after a significant upward move like we've seen lately.
It wouldn't surprise me to see Aurora continue to move up, or for traders to take some profits and push the price down. Either way, I'm not going to sell my share in the company, as I see it continuing to climb in value for at least the next three years, based upon soaring cannabis demand and the production level the company will reach by about the end of 2021, possibly sooner. As the company stands today, it'll probably generate about 720,000 kilograms a year by then. I'm going to stay invested and get my share of the profits. I recommend for readers to do the same. But as I've mentioned to potential investors in the past, it's not a good idea to take a position in Aurora if you're susceptible to selling if the share price comes under pressure, which will be inevitable from time to time. That's a sure way to take a loss if you have a higher entry point.
My view is investors should start looking at Aurora Cannabis as a long-term holding, and remain in it for the long haul.
Disclosure: I am/we are long ACB. I wrote this article myself, and it expresses my own opinions. I am not receiving compensation for it (other than from Seeking Alpha). I have no business relationship with any company whose stock is mentioned in this article.