This is what my portfolio looked like at the beginning of 2018.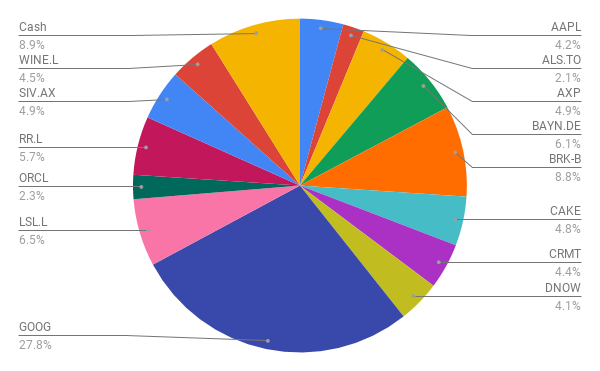 This is what it looks like at the end of 2018.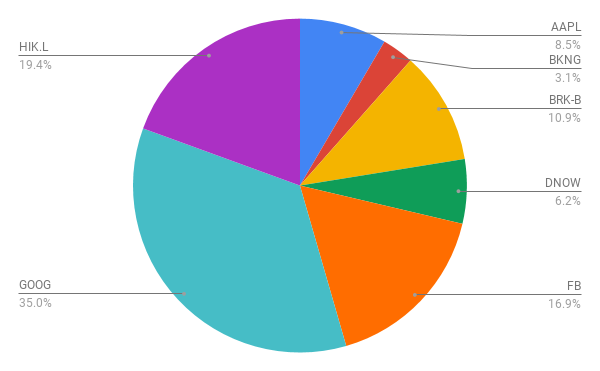 A few changes that immediately jump out are:
I am completely invested at the end of 2018. Since I started dabbling with investments, I almost always had ~ 25% cash. I liked to keep cash because I thought of using it when the markets crashed. I was completely invested in 2012. And, crash or not, I am completely invested now.
I went from holding 14 stocks to only 7. I like to think that this is a by-product of discipline and not buying things I do not understand. A lot of companies that I was holding at the beginning of 2018, I will never invest now. For example, Silverchef, LSL Property (OTCPK:LSLPF), Rolls-Royce (OTCPK:RYCEY), etc.
At the end of the year, I am holding the following companies.
In order of things I would sell, if push came to shove, are BRK, DNOW, BKNG.
Editor's Note: The summary bullets for this article were chosen by Seeking Alpha editors.