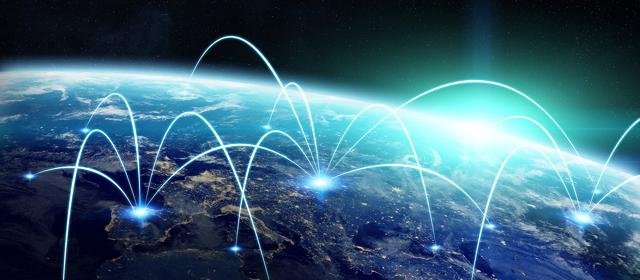 Introduction
Economist J. Bradford DeLong has recently pointed out that three of the last four US recessions were triggered by shocks to the financial system (J. Bradford DeLong, 2019). DeLong attributes the onset of recession in his three cases as follows: 1) in 1991 the recession was triggered by the peak of the financial shock (Chart 1) caused by the Savings and Loan Crisis; 2) in 2000-2002 the NASDAQ bubble collapsed (Chart 2), triggering the 2001 recession; and 3) in 2007-2009 the Great Financial Crisis ("GFC") was triggered by the collapse of the subprime lending and housing bubbles (Chart 3). James Bullard, president of the Federal Reserve Bank of St. Louis, has suggested that the next financial crisis may be triggered by credit problems in the shadow banking sector (cf. Chart 4). Indeed, this sector often engages in excessive risk-taking and regulatory arbitrage (cf. Christopher Jeffery, 2018).
Chart 1: Bank Failures Spiked in S&L Crisis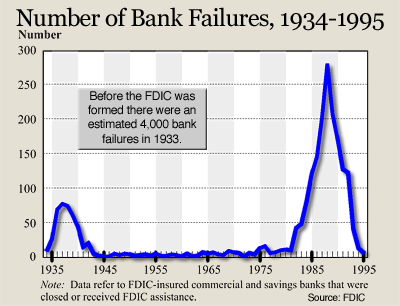 Chart 2: Collapse of NASDAQ Bubble (2000-2002)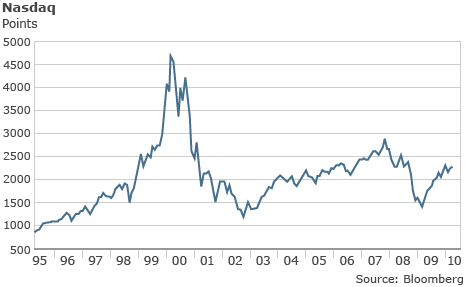 Chart 3: Collapse of Housing Bubble (2006-2012)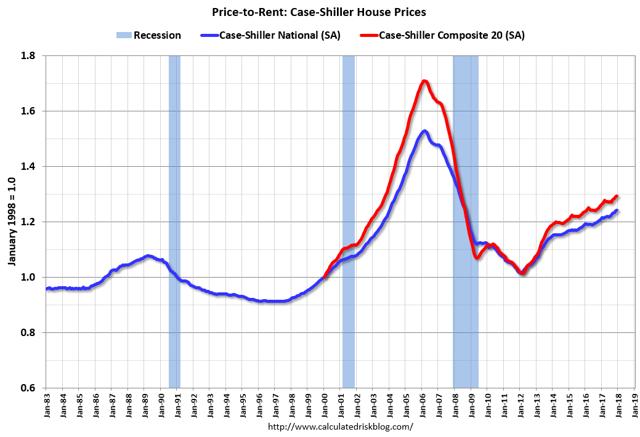 Source
Chart 4: The Next Crisis May Be Triggered by Shadow Banking Shocks
In detail, however, each of these previous shocks associated with recessions and/or financial crises were exacerbated by a range of factors with variable impacts which contributed to each respective downturn (cf. Lance Roberts, 2019). And essentially every modern recession (Chart 5) is at least partially triggered by a Federal Reserve rate increase cycle.
Chart 5: Fed Rate Increase Cycles Help Trigger Recessions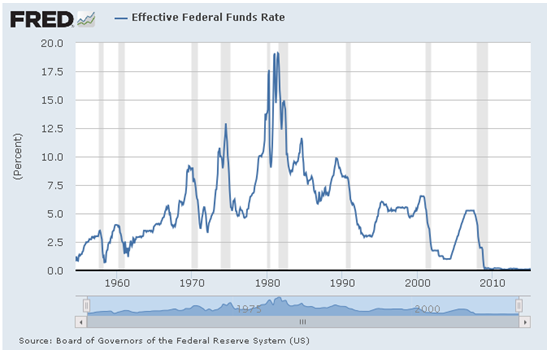 The Savings & Loan Crisis Helped Trigger The 1991 Recession
For example, the S&L Crisis was set up in part by maturity mismatches (borrowing short at higher rates and lending long at lower rates) that became entrenched after Regulation Q was extended to the S&L sector in 1966 (cf. Bert Ely, 1992). By the 1980s, when interest rates shot to much higher levels, S&Ls were unable to attract adequate deposits to cover their soaring losses on what had become a negative asset valuation trend on older mortgages (Kenneth J. Robinson, 2013). With insolvency facing them, many S&Ls took on high risk projects (such as commercial real estate or oil and gas ventures) to offset their losses. Regulators often ignored the insolvency issues and gave these banks both the time and the latitude to try to boost earnings.
The most infamous example of S&L risk-taking was Penn Square Bank in Oklahoma City, which was merely a mall-based store-front bank. Yet its assets (over $1 billion in its loan book) were so large that when it failed (in 1982) it took down Continental Illinois National Bank, and seriously damaged several other large regional banks (i.e., Seattle First National Bank, Michigan National Bank, and Chase Manhattan Bank) which had participated in the loans. This started a long-lasting wave of bank failures as most of the risky ventures in commercial real estate and energy eventually imploded, with peak bank failures in 1988-1991 (cf. Chart 1 above). There were so many bank failures (about one-third of all S&Ls) that the federal deposit insurance system itself ("FSLIC") also became insolvent. The taxpayer picked up the bill for about $124 billion in net losses, and many bankers went to jail. Ironically, naïve deregulation starting in the early 1980s also contributed to the S&L Crisis, because that is what permitted such risky bets to be made by so many S&Ls.
The Bursting Of The Tech Bubble Helped Trigger The 2001 Recession
Deregulation also supposedly played a significant role in the rise of the dot.com bubble and its inevitable meltdown in 2000-2002 (cf. Lance Roberts, 2019; Op. cit.). Indeed, once pension funds were allowed to own equities (after reforms in 1985 and 1990), and then the Glass-Steagall Act was repealed under President Clinton in 1999 (Chart 6), huge amounts of money from both pension funds and Wall Street firms flowed into the markets (Chart 7) to support the growing equity bubble. However, the problem with blaming the Dot.com meltdown even partially on Glass-Steagall repeal is that it didn't occur until 1999 and has not been shown to have affected bank activity until much later (Wikipedia, 2019). In fact, the huge increase in money flows into stocks and greatly increased trading volumes began years before the repeal of the Glass-Steagall Act (cf. Chart 8), so it was driven by pension fund inflows and/or by other factors (e.g., record margin debt; Chart 9).
Chart 6: Huge Increase in Market Volatility Actually Began in the Late 1990s (Before Glass-Steagall Repeal)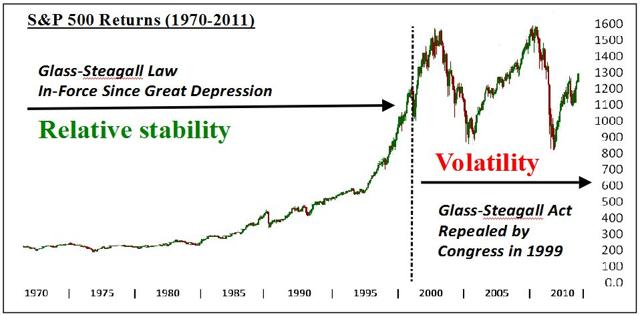 Chart 7: Huge Surge in Cumulative Fund Flows to Equities in Late 1990s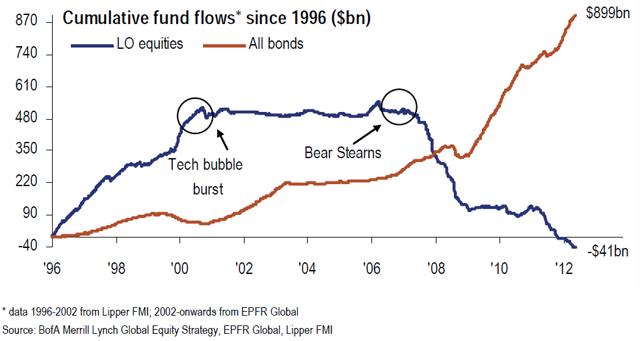 Chart 8: Trading Volumes Soared After 1994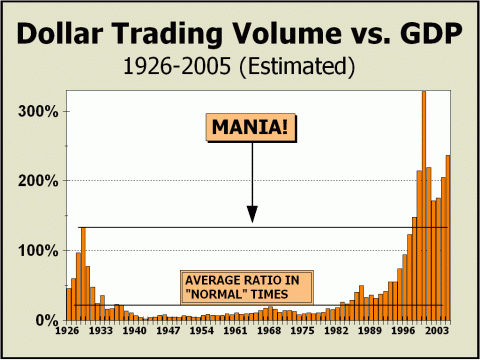 Chart 9: Huge Margin Debt at Each New Market Peak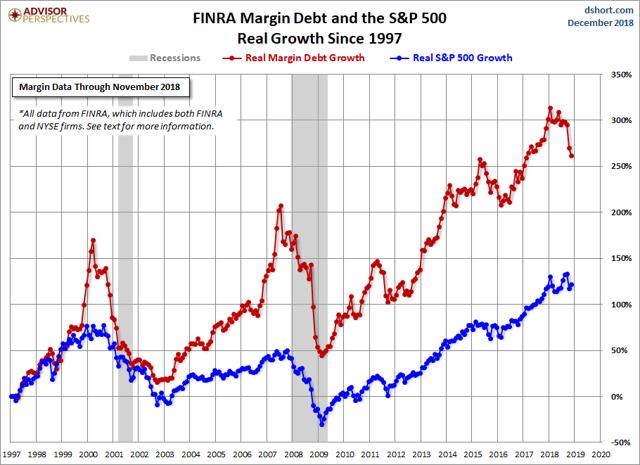 Although the 2001 recession was rather a mild one, it was exacerbated somewhat by the major accounting scandals of the time, including the infamous Enron scandal (Paul M. Healy and Krishna G. Palepu, 2003). Both Enron and their Big Five accounting firm, Arthur Anderson, went out of business as a result of the scandal. The first of a series of prominent accounting scandals was actually brought to light three years earlier when Waste Management (WM) was caught reporting fake earnings (with Arthur Anderson again as auditors) in 1998. Two other major scandals that affected markets involved WorldCom and Tyco in 2002 after the recession was over, but before the market draw-down ended. The demise of the very large hedge fund Long Term Capital Management in 1998 was yet another major shock to the system in the lead-up to recession (Wikipedia, 2018), brought on by a series of rolling financial crises in Asia (1997) and Russia (1998). The recession probably could have happened right then (in 1998), but LTCM was bailed out by Wall Street banks at the behest of the Federal Reserve, and then Fed Funds rates were dropped sharply (the Greenspan Put in action) to provide liquidity and forestall panic. The US markets experienced a 20% correction in 1998, but since the US economy was still relatively solid the recession was delayed until 2001.
Yet another emerging market financial crisis developed in Argentina during the course of 2001 and it may have contributed to the general sense of uncertainty and malaise. Coincidentally, the rapid growth of the shadow banking sector allowed it to surpass traditional banking in the period leading up to the 2001 recession (Chart 10). This may or may not have influenced the timing for the onset of the recession. The 9/11 tragedy occurred at the tail end of the 2001 recession and was not a major contributing factor in the economic downturn, although it temporarily affected the markets. It would appear then, that the 2001 recession was caused by the cumulative effects of the collapse of the NASDAQ (and general) market bubble beginning in early 2000 (Chart 2 above), and the loss of confidence associated with the various accounting scandals involving publicly traded firms (1998-2002). Margin debt blew up the bubble in part, and its withdrawal under margin calls made the sell-off more severe. Valuations were the highest ever recorded at the 2000 market peak (Chart 11), and that may ultimately have carried some weight once investors finally became risk-averse (John Hussman, 2018). The Fed was so concerned about the excesses of the markets amidst a strong economy with relatively low unemployment, that they raised interest rates substantially (Chart 12) and allowed the money supply to drop by 78% between late 1998 and early 2001 (Chart 13). These were surely contributing factors as well.
Chart 10: Shadow Banking Surpassed Traditional Banking
During 1997-2002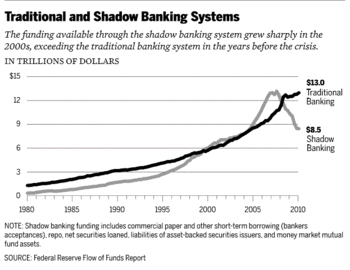 Chart 11: Buffett's Valuation Indicator Hit All-Time High in 2000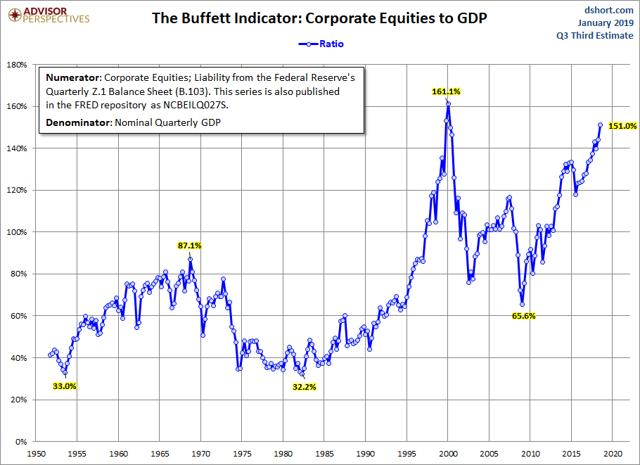 Chart 12: Fed Fund Rates 1986-2014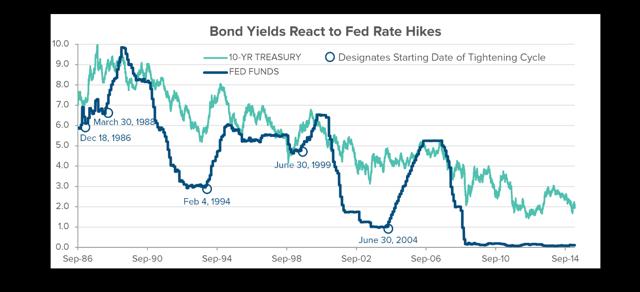 Chart 13: Total Y-O-Y Money Supply Fell Sharply Before Both the Dot.com and "GFC" Recessions, and Has Recently Fallen Again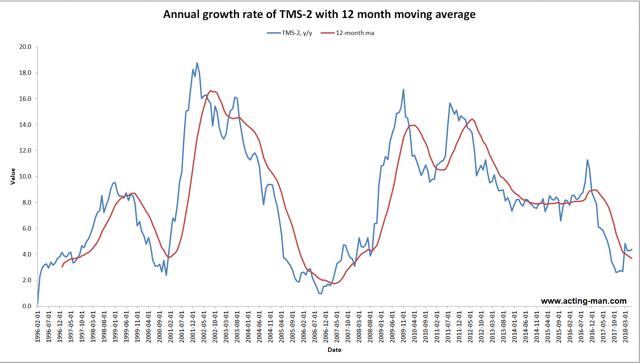 The Bursting Of The Housing Bubble Helped Trigger The "GFC"
The Great Financial Crisis ("GFC") was the result of a massive credit bubble's eventual collapse in 2007-2009. As I wrote previously (Kevin Wilson, 2018a):
The US credit bubble [2002-2007] was formed over a period of years by the combined influences of too-loose Fed monetary policy, massive Fed and SEC regulatory failure, executive branch and Congressional interference in the mortgage markets, government-supported moral hazard, poor corporate governance, and massive fraud on many levels (Financial Crisis Inquiry Commission, 2011; The Financial Crisis Inquiry Report, PublicAffairs/Perseus Books Group, New York, 545p). This credit bubble and the 'GFC' that followed it were primarily caused by the failure of the government in multiple administrations and at multiple agencies to control fiscal, regulatory, supervisory and monetary policies in such a way as to prevent extreme risk levels on Wall Street and in the shadow banking sector from rising to the point of catastrophe."

Corporate players are not absolved from blame, of course, far from it; rather, although they behaved horribly badly, this was actually a given in a typical credit bubble. Indeed, it has long been known that corporations and investors will generally act irrationally and make extremely dangerous decisions if given incentives to do so (Charles P. Kindleberger, 2000; Manias, Panics, and Crashes, 4th Ed., John Wiley & Sons, 290p)."
The housing bubble peaked in 2006 and started to deflate in 2007 (Chart 14); this was mirrored by a huge surge in unemployment. The subprime bubble involved fraudulent Wall Street financing schemes for feeding the credit bubble's growth, facilitated by equally fraudulent bond ratings and "homeowner" mortgage applications. But the malaise became general as the recession progressed and many more prime mortgages eventually defaulted than did subprime mortgages (Chart 15). Still, the early effects were mainly subprime-related, with shadow banking playing a substantial role in turning the recession into a financial crisis (Charts 16, 17). This happened because shadow banking operations typically involved very short-term borrowing by investment banks (e.g., Bear Stearns, Lehman, Merrill Lynch, etc.), who used the funds for funding longer-term (often subprime) debt vehicles. The firms were only solvent as long as liquidity was strong, but liquidity dried up almost overnight in some cases, due to perceived counter-party risk (Ray Dalio, 2018; Principles for Navigating Big Debt Crises, Part 2, Greenleaf Book Group, Austin, Texas, 187p). Still, there was also a general atmosphere of intense speculation typical of all credit bubbles, much as we saw in 2000 and are witnessing yet again right now (Chart 18).
Chart 14: Housing Prices Collapsed, Helping to Drive Soaring Unemployment in 2007-2009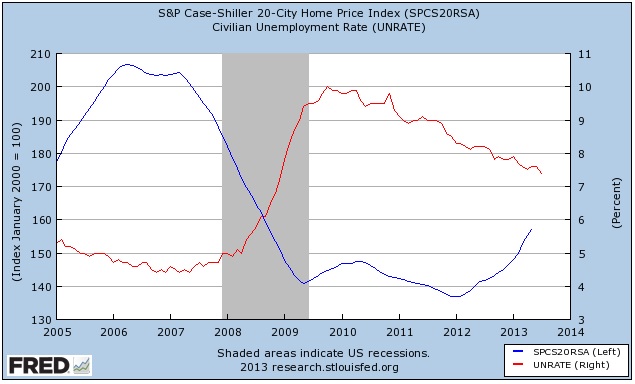 Chart 15: Not Just Subprime Loans Failed in the "GFC"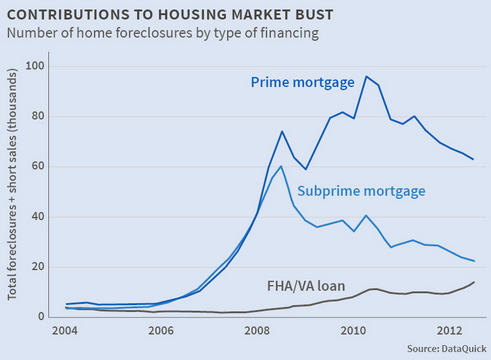 Chart 16: Since 1995, Shadow Banks Have Handled More Money
Than Traditional Banks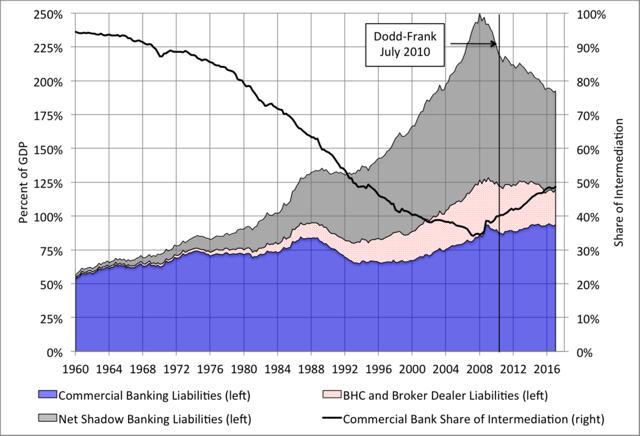 Chart 17: Shadow Banking Sectors Have Shifted in Relative Importance over Time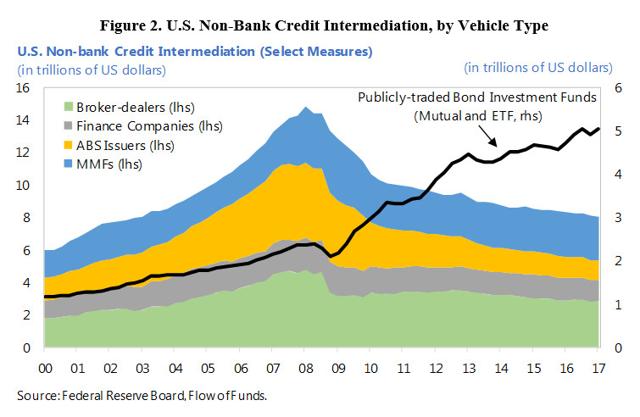 Chart 18: Household Assets/Disposable Personal Income Have
Soared in Three Separate Bubbles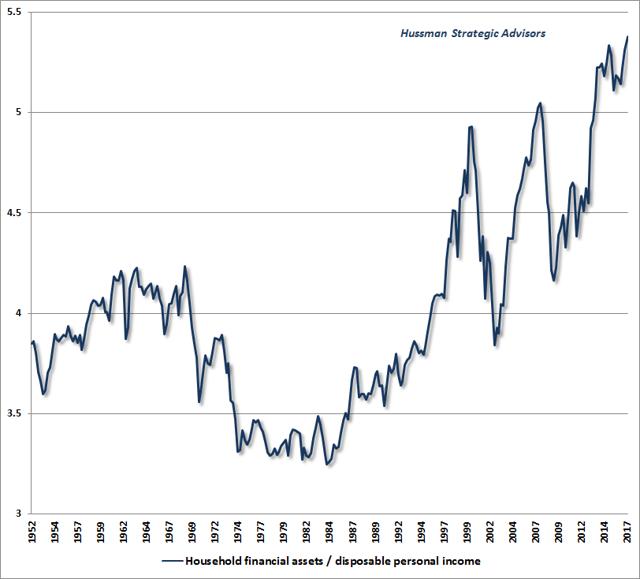 Cause And Effect With Regard To Recession Triggers
Two of the last three asset bubbles shown in Charts 3, 6, 9, 11, and 18 above were inflated serially by the Fed's experiments with market manipulation (the Greenspan/Bernanke/Yellen Put) via ultra-low interest rates and QE interventions over the last 15 years at least (John Taylor, 2018). The Taylor Rule, a rules-based approach to monetary policy that had worked for decades, was abandoned (Chart 19) in favor of an ad hoc system that amounted to nothing less than blatant market manipulation (Kevin Wilson, 2016). The result appears to be ever-larger credit bubbles, soaring private debt (Chart 20), massive misallocations of capital (e.g., debt-financed share buybacks; Charts 21, 22), and a greatly increased potential for financial crises. As Lance Roberts (2019; Op. cit.) has said, "In other words, instead of allowing the system to clear the previous build-up of excesses, the Federal Reserve intervened to keep that process from happening. As a result, each crisis has been worse than the one before it because the debt and leverage in the system continue to mount."
Chart 19: "FFR" vs. Taylor Rule and Asset Bubbles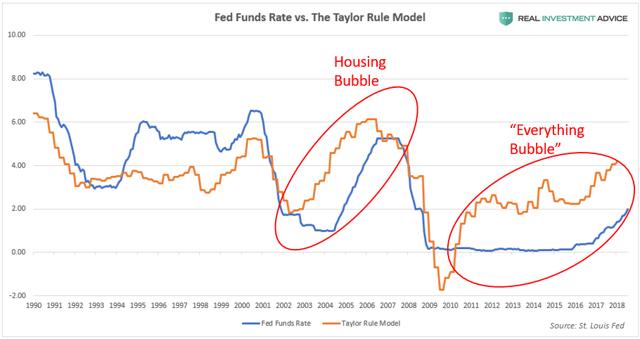 Chart 20: US Private Debt/GDP Peaked in 1932 and 2008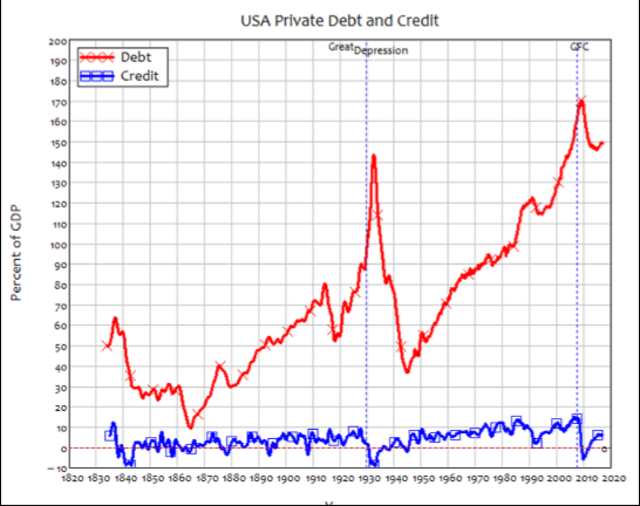 Chart 21: S & P 500 Share Buybacks Soared in 2007 and Again in 2018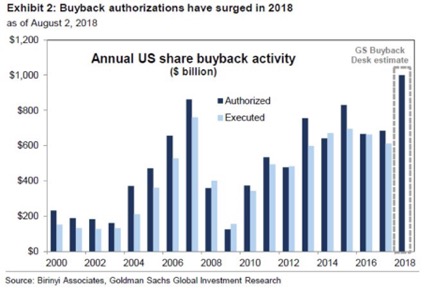 Chart 22: Huge Corporate Debt Surge Has Not Caused a
Commensurate Surge in Investment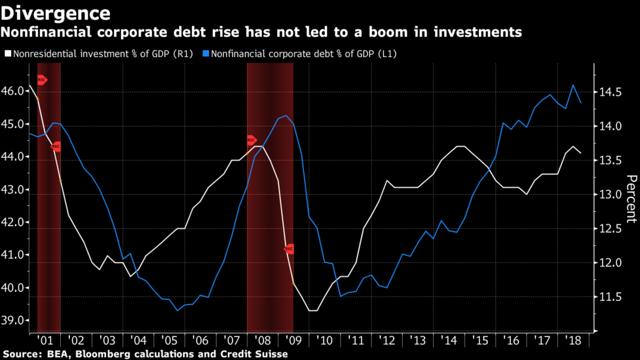 The number of dislocations in the system caused by Fed policy is legion over the last few years, and the consequences are very likely to be catastrophic for the markets yet again (Kevin Wilson, 2018b). Examples of some of these dislocations include the mispricing of junk bond risk until quite recently (Chart 23), the reduction of mutual fund cash positions to dangerously low levels (Chart 24), and the surge of the median price/sales ratio to unprecedented levels (Chart 25).
Chart 23: Junk Bond Yields Stayed Low Even When "QT" Began and the "FFR" Rose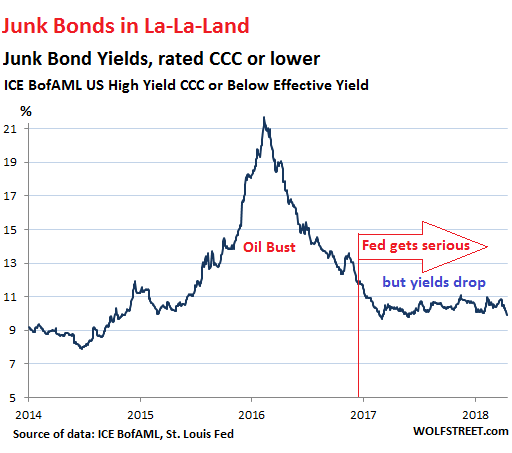 Chart 24: Mutual Fund Cash Positions Lowest Ever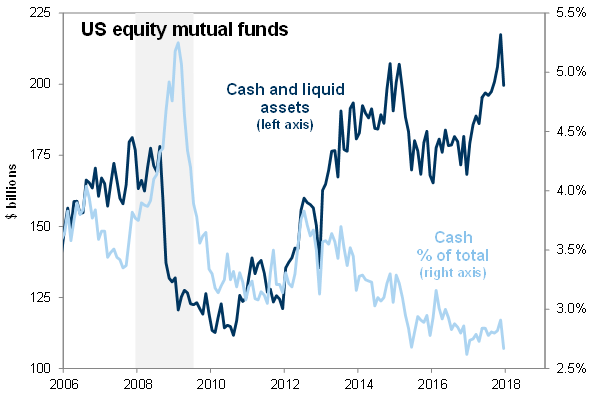 Chart 25: Median Price/Sales Ratio Highest Ever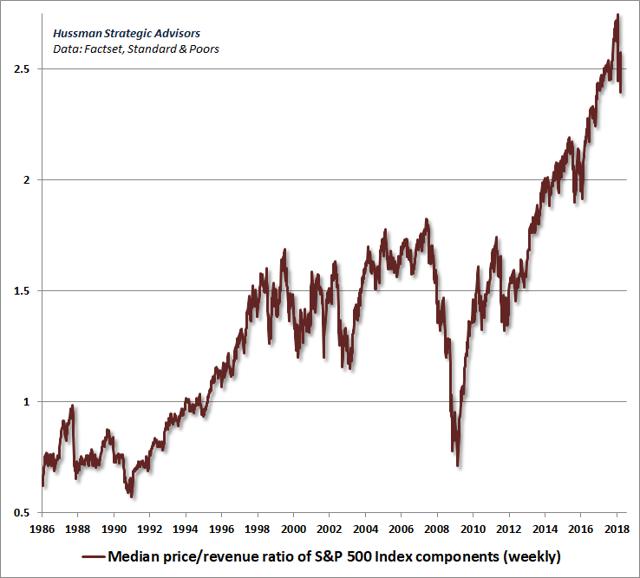 A Global Recession May Generate A New Financial Crisis
There are strong signs of a global recession that is either imminent or has already commenced (Kevin Wilson, 2018c; John Mauldin, 2019; Jeffrey Snider, 2019; Cashflow Capitalist, 2019; Sara Hsu, 2019; Austrolib, 2019). Certainly we have witnessed the growth of an unprecedented asset bubble (Charts 11, 18, 21, 24, and 25 above) in recent years that has been driven by an equally unprecedented credit bubble, recklessly facilitated by the perpetual Greenspan-Bernanke-Yellen Put (Charts 9, 12, and 19 above; Charts 26 and 27 below). Consumer credit volume has reached new highs that indicate the relative desperation of many consumers living on borrowed money late in the cycle (Chart 28). The recent credit bubble has also led to the usual extremes in bank and non-bank credit market risk-taking, with a surprising amount of dubious credit issuance (Charts 29, 30, and 31).
Chart 26: Non-Financial Corporate Debt at An All-Time High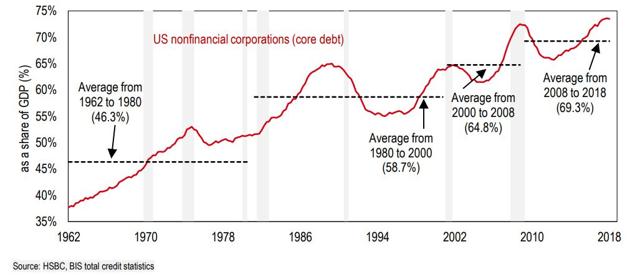 Chart 27: Debt/Cash Flow Has Soared for S&P 500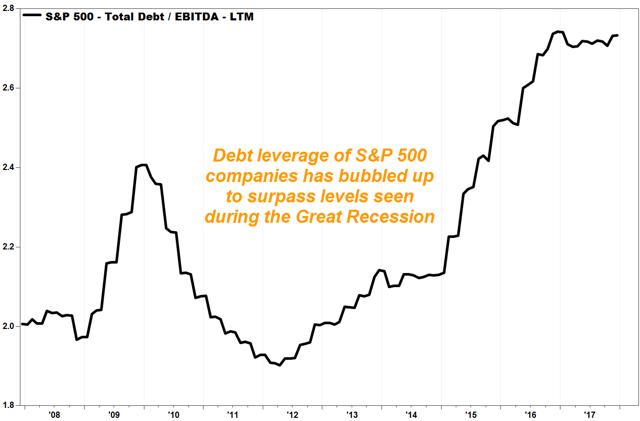 Chart 28: Total ("NSA") Consumer Credit has Soared Since 2008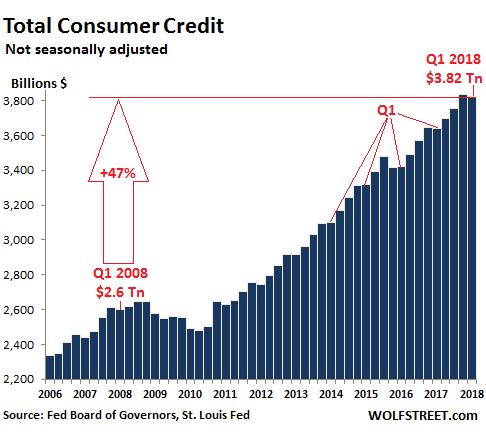 Chart 29: Subprime Loans Important in Autos, Less So in Mortgages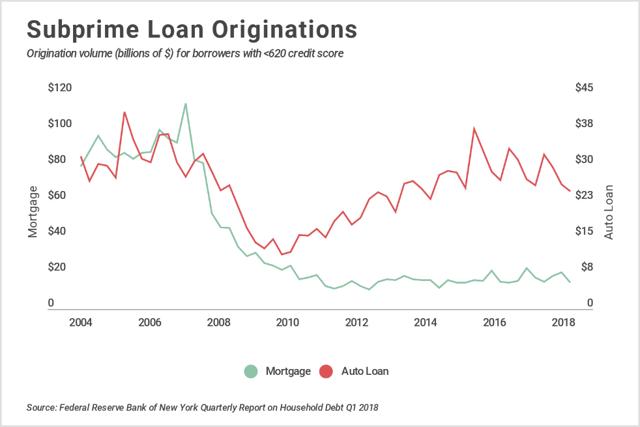 Chart 30: High Yield and Leveraged Loan Volumes Much Higher Than in 2008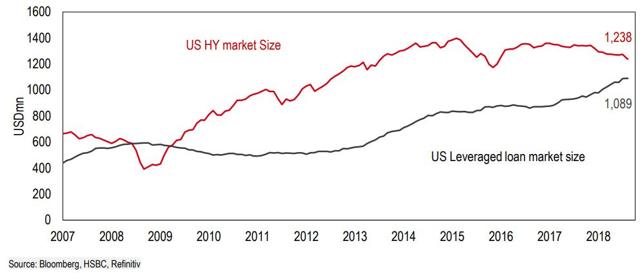 Chart 31: Cov-Lite Loans Dominate Risky Leveraged Loan Sector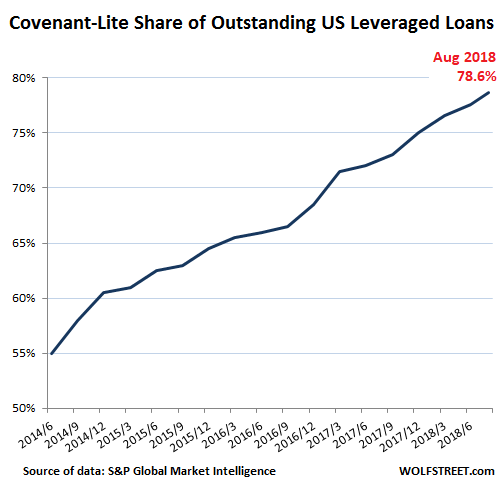 The shadow banking sector continues to grow at the expense of traditional banking and has evolved to pose new risks since the "GFC" (cf. Charts 16 and 17 above). Principal among these risks is the enormous amount of short-term funding provided to the system by non-bank money sources like leveraged bond mutual funds and ETFs (Tobias Adrian, 2017; Zoltan Pozsar, 2015). While these new money sources arose to cover a structural shortage in T-bills that could be used for short-term funding, and also in response to the need for bond funds to boost returns (via leverage) in a perpetual low-yield environment, they now are the potential source of contagion once a bear market triggers sufficient shareholder outflows from these funds. US banks have also figured out a regulatory arbitrage angle that has allowed them to stealthily return to the subprime market (Chart 32) by providing funding to the shadow banking sector, which then makes subprime loans; given how easy it is to game the system, one might be forgiven for thinking the system's regulators are the modern version of the Keystone Cops (cf. Saldutti Law Group, 2018).
Chart 32: Regulatory Arbitrage Has Allowed Banks to Continue
Offering Funding for Subprime Loans via Shadow Banking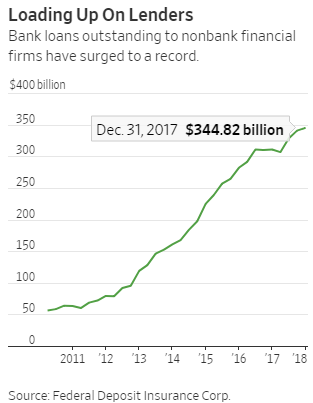 It is also alarming to note that shadow banking assets have virtually exploded in China since 2008 (Chart 33), and are far higher in volume in Europe (Chart 34) than they were in 2008. Italian banks have seen their credit quality decline significantly in recent years, making them a potential point source for financial contagion (Chart 35). Given the very significant role played by shadow banking in initiating the onset of the "GFC," this global increase in shadow banking, regulatory arbitrage, and the taking of systemic risks for private gain is scary and indicates that little was learned from the events of 2008. The current speculative environment makes me wonder what we don't see since what we do see is continued reckless behavior on a global basis, facilitated yet again by central bankers. Many believe the US will dodge any real trouble this time around, but I would question how safe the corporate sector is. People like to talk about how many US non-financial corporations are flush with cash, but almost all of it is held by the top ten firms; the corporate cash net of debt has actually dropped (Chart 36) to an all-time negative balance of (-$6.5 trillion). The focus of questionable debt issuance is in different US household sectors than it was in 2008 (Chart 37), but the total amounts are starting to compare unfavorably to those right before the "GFC."
Chart 33: China's Shadow Banking Assets Have Exploded Since 2008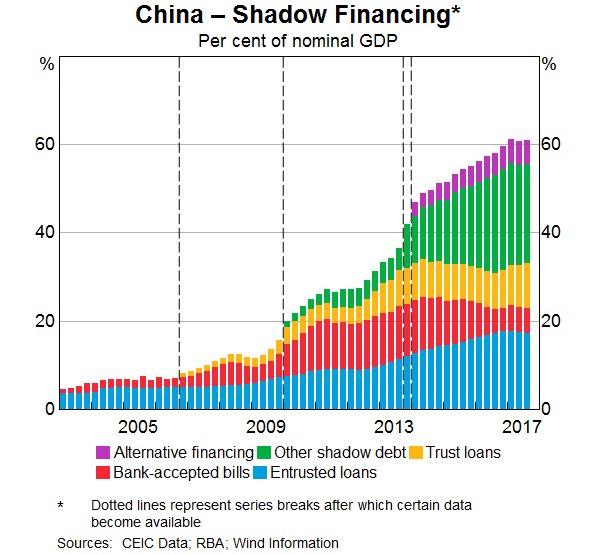 Chart 34: European Shadow Banking Assets Much Higher Now Than in 2008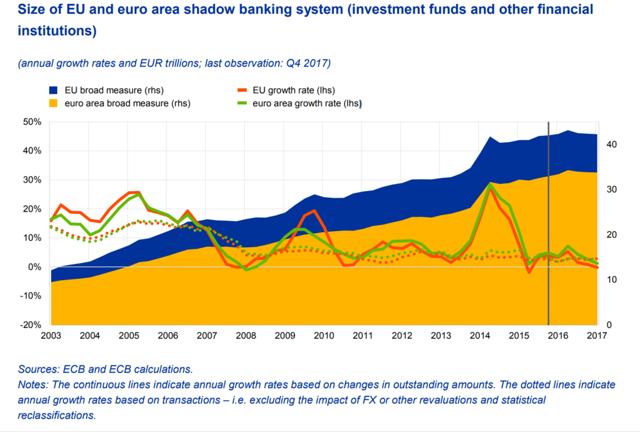 Chart 35: Declining Credit Quality at Italian Banks Poses Systemic Risks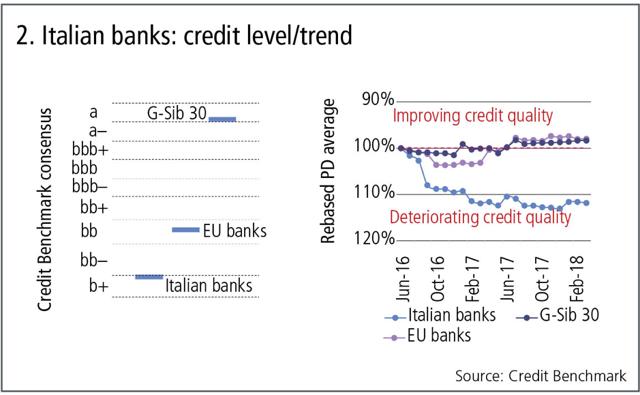 Chart 36: Corporate Cash Net of Debt Is -$6.5 Trillion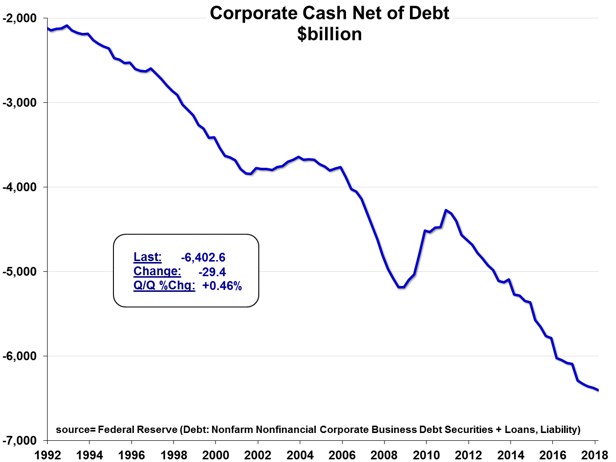 Chart 37: Total Household Debt Is Very High Again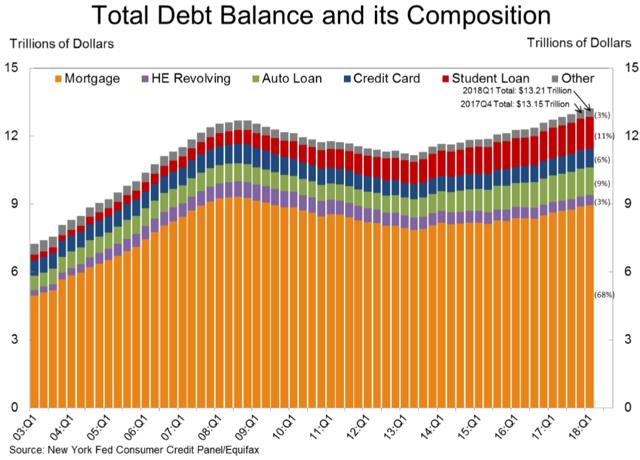 Conclusions
The world already faces a global recession amidst the backdrop of an unprecedented level of shadow banking activity by unregulated non-banks. China's shadow banking has long relied on Ponzi finance (in the sense meant by Hyman Minsky), and the current economic troubles in China may cause this House of Cards to fall down. Specific shadow banking vulnerabilities in the US and/or Europe include: 1) subprime lending books subject to high levels of default; 2) leveraged loans which are now 77% cov-lite; and 3) leveraged bond mutual funds and ETFs subject to dangerous maturity mismatches that could trigger crashes or a liquidity crunch in the face of shareholder withdrawals. Global corporate debt is the highest ever and as many as 10% of public companies are now technically "zombies," incapable of supporting their debt service from current cash flows (Kevin Wilson, 2018d). Corporate buybacks have dominated cumulative net purchases of US equities for years (Chart 38), but now that debt is getting both more expensive and harder to get, and profits are under pressure (Chart 39), this source of demand may drop sharply as we head into recession, much as it did in 2008 (Chart 40). Topping it all off, the trade war may have a significant impact in some major economies, including China and the US (Chart 41). This could drive an additional shock to the system whose effects will linger even if a deal is soon reached to end the dispute.
Chart 38: Corporate Buybacks Dominated Cumulative Net Purchases of Equities Since 2009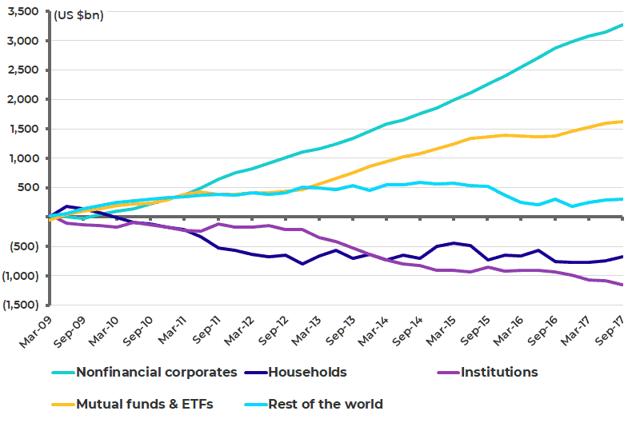 Chart 39: S&P 500 Earnings Growth Will Decline in 2019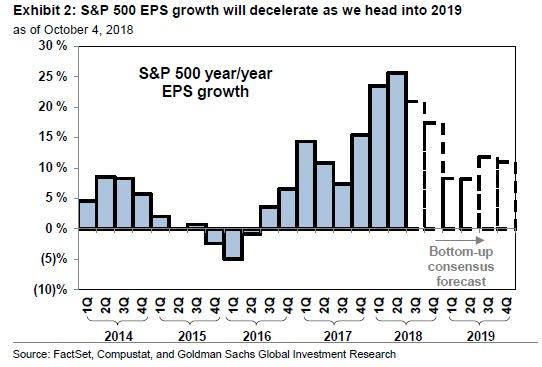 Chart 40: Corporate Buybacks Collapsed in 2008, and May Do So Again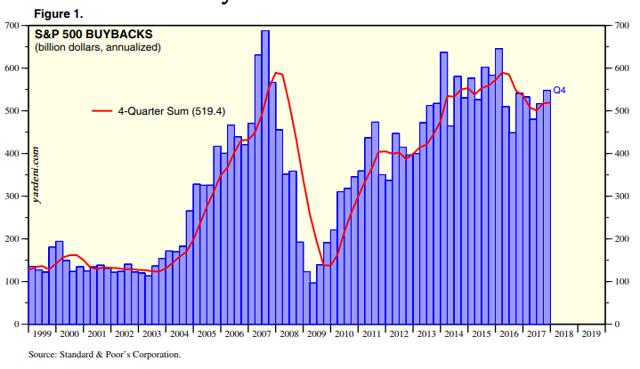 Chart 41: Trade War Potential Impacts May Be Significant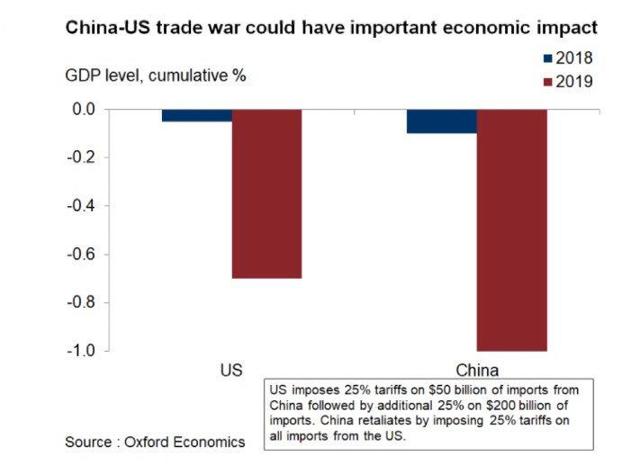 With all of these economic and market risks now being put to the test by the onset of a global recession, the question, in my opinion, is not so much whether there will be a US recession, but rather whether the global troubles will push the financial system into another destructive global crisis. We have our pick of poisons: either a Chinese shadow banking meltdown, a European banking disaster, a US corporate debt implosion, a US bond mutual fund and ETF meltdown, a continued and more severe global trade war, or a global zombie corporation bankruptcy wave; any of these could potentially deliver chaos to the markets. It will be somewhat miraculous if all of these overlapping potential dangers end up being mitigated somehow. I think the risk is to the downside, so I not only expect a recession; I am concerned about a repeat of 2008 that is different in detail but has a tragically similar impact. It is also possible that, whether a financial crisis happens or not, we are in any case about to experience a situation much like that in the second phase of the Great Depression, during the recession of 1937-1938 (cf. Kevin Wilson, 2016; Op. cit.).
It would seem prudent to adopt a very defensive portfolio posture if one is an investor, as opposed to a trader. In the end, I believe that those who own long-term Treasuries and gold will make a lot of money in the next 12-36 months, and those holding stocks will writhe in pain at their enormous paper losses. Allowing for human nature, most people will sell closer to the bottom than the top. A bull market for the US Treasury bond is historically the norm under these circumstances (Eric Hickman, 2018), and a strong one is likely again (Van Hoisington & Lacy Hunt, 2018). Given the current long-term sell-off from the January market high, the renewed sell-off from the October market high, and the state of certain national economies (e.g., China, Europe, Japan), it makes sense to invest some money in a gold fund like SPDR Gold Shares (GLD), but only as a short-term hedging trade, not a buy-and-hold position. The iShares Gold Trust (IAU) is an alternative ETF that may be safer for those who want to hold it for a somewhat longer period of time. But the safest form of gold in the event of a true financial apocalypse is physical gold.
Also, for those discounting a possible near-term recession and bear market, some liquid alternatives like the Otter Creek Prof. Mngd. Long/Short Portfolio (OTCRX) could be held to protect assets in the event of a much sharper market draw-down associated with deteriorating economic data. Those in a more defensive frame of mind because of the expected eventual market slide should also hold some long Treasuries, in spite of bearish arguments to the contrary, as a stock market crash would be hugely supportive of bond prices: examples include the Wasatch-Hoisington Treasury Fund (WHOSX), and the iShares 20+ Yr. Treasury Bond ETF (TLT).
Disclosure: I am/we are long GLD, OTCRX, WHOSX, TLT. I wrote this article myself, and it expresses my own opinions. I am not receiving compensation for it (other than from Seeking Alpha). I have no business relationship with any company whose stock is mentioned in this article.
Additional disclosure: Disclaimer: This article is intended to provide information to interested parties. As I have no knowledge of individual investor circumstances, goals, and/or portfolio concentration or diversification, readers are expected to complete their own due diligence before purchasing any stocks or other securities mentioned or recommended. This post is illustrative and educational and is not a specific recommendation or an offer of products or services. Past performance is not an indicator of future performance.