Editors' Note: Focus On Europe is a weekly newsletter published every other week that focuses on European investment opportunities and stories. It's written by The Investment Doctor and exclusive to Essential and PRO+ subscribers. If you have feedback, send us a message on this account or email us at pro-editors@seekingalpha.com.
HelloFresh (FRESH) (OTC:HLFFF), the German company with the interesting business concept whereby it delivers the ingredients and recipes for home-cooked dishes, seems to be gaining a lot of traction as the company has just hiked its revenue and EBITDA guidance. Are meal kits 'the new thing'? Or is this just a temporary 'shiny thing'.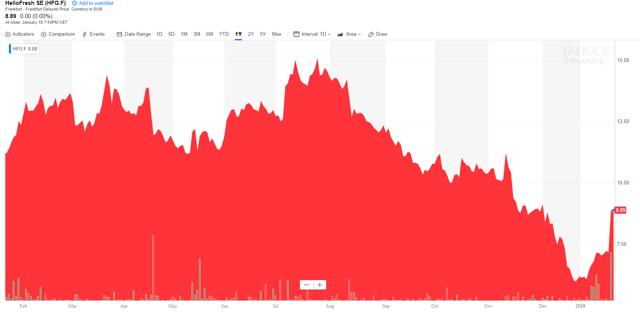 Source: Yahoo Finance
An improved guidance
HelloFresh continues to grow at an amazing rate. Although the company is German (with Rocket Internet (OTC:RCKZF) as its main shareholder), the majority of its revenue is being generated in the USA. HelloFresh now expects its revenue in full-year 2018 to reach almost 1.28B EUR, of which 733M EUR (the midpoint of the guidance) has been generated in the USA, and this represents in excess of 57% of the revenue.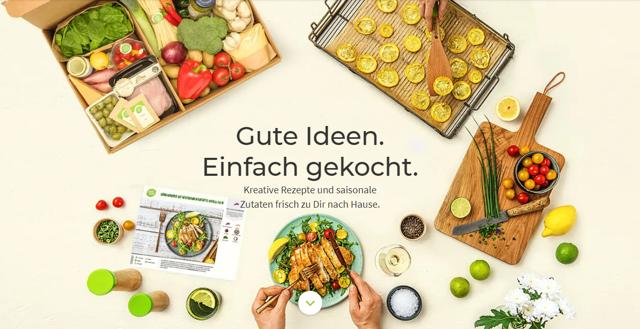 Source: Hellofresh.de
HelloFresh is not different from any other start-up: it's usually more important to gain market share than it is to be profitable, and HelloFresh has been investing very heavily in its growth. The 41% revenue increase in 2018 confirms the potential of the business is enormous, and although the revenue growth rate will very likely be substantially lower (but still a double-digit percentage) in the next few years, but attracting new customers and boosting the revenue is only one part of running a successful business.
A company has to make sure it's able to obtain a positive operating margin. That's not always easy in the first few years of a new company as starting a new venture usually involves a heavy investment in advertising to spread the word and gain new clients. That's why, despite a revenue of in excess of 900M EUR in FY 2017, the HelloFresh EBITDA was a negative 81M EUR. Indeed, for every meal (usually priced between 4.25 EUR and 6.67 EUR per meal depending on the amount of meals per week and the total amount of eaters), HelloFresh was essentially losing 0.4-0.7 EUR.
That's an unsustainable situation, but as these types of companies are able to aggressively increase their reach, they also start to unlock economies of scale. And that's exactly what triggered a positive reaction after the HelloFresh update. The company's share price on the German markets shot up by in excess of 20% as HelloFresh didn't just fine-tune its revenue guidance, it also provided a positive update on its EBITDA expectations.
The company now expects the adjusted EBITDA for FY 2018 to come in at a negative 54-58M EUR, and while it's never good to see a negative EBITDA, the expected -56M EUR in EBITDA (the midpoint of the guidance) is substantially better than the analyst consensus, which called for a negative EBITDA of in excess of 75M EUR. This positive achievement also means the consensus estimates for FY 2019 (pretty much breaking even on the EBITDA level) and FY 2020 (a positive EBITDA of almost 70M EUR) could also be too conservative.
Of course, the proof will be in the pudding, but these scalable businesses really are just a game of numbers, and continuing to expand the brand and product range will bring HelloFresh closer to its anticipated break-even moment while shareholders could actually start looking forward to a net profit in FY 2020.
The risks associated with HelloFresh remain
Although the concept is definitely very interesting, I have always scratched my head about the business model. I'm probably not the only person who actually enjoys grocery shopping, and ordering ingredients and recipes through HelloFresh would take that pleasure away.
That being said, we also cannot deny society has changed and continues to change fast. People's lives are getting busier, and if there's an easy and good option to cut time-consuming corners, it's not unlikely the company could continue to aggressively expand its reach.
However, getting meal kits delivered home could also be seen as some sort of 'luxury expense', and it could be one of the very first things to be cut from the household budget, should a weaker economy change the perception and willingness to pay of the consumers HelloFresh is targeting.
Even after the recent share price drop (HelloFresh lost approximately 50% of its value in the past six months, before recouping some of the lost ground after its positive update), HelloFresh is still relatively richly valued at 20 times its expected FY2020 EBITDA. Should the company continue to be able to grow its business, it's probably totally worth its price. But HelloFresh won't be able to get complacent as it will have to make sure its further revenue growth goes hand in hand with margin expansions. Despite its substantial net cash position of several hundreds of millions, its shareholders will definitely want to see some progress and to reach the break-even situation as soon as possible.
Other news from Europe
There seems to be quite a bit of pressure from the French government on the Japanese counterparts to figure out what to do with the strategic alliance between Renault (OTCPK:RNLSY) (OTC:RNSDF) and Nissan (OTCPK:NSANY) (OTCPK:NSANF) as the car group's executive Carlos Ghosn is still in jail, being accused of financial crimes. The French government owns a 15% stake in Renault, which owns 43% of Nissan. To further complicate things, Nissan also has a 15% stake in Renault (with no voting rights), making the structure of the alliance very complex.
Perhaps, the scandal could set things in motion to simplify the corporate structure, but France later denied it was pushing for comprehensive changes.
Consider joining European Small-Cap Ideas to gain exclusive access to actionable research on appealing Europe-focused investment opportunities, and to the real-time chat function to discuss ideas with similar-minded investors!
NEW at ESCI: A dedicated EUROPEAN REIT PORTFOLIO!
Take advantage of the TWO WEEK FREE TRIAL PERIOD and kick the tires!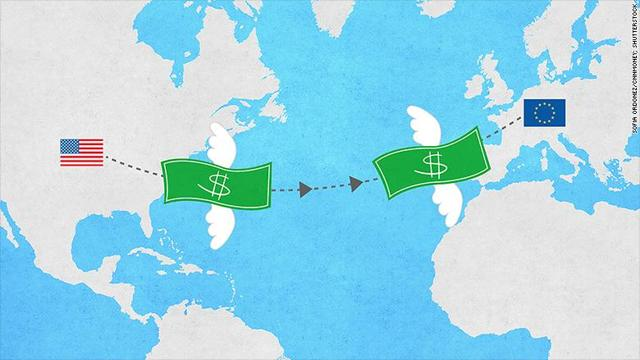 Disclosure: I/we have no positions in any stocks mentioned, and no plans to initiate any positions within the next 72 hours. I wrote this article myself, and it expresses my own opinions. I am not receiving compensation for it (other than from Seeking Alpha). I have no business relationship with any company whose stock is mentioned in this article.