3 Significant Benefits Aurora Cannabis Gets From Radient Technologies
Summary
Aurora's ability to differentiate in its health segment is a key aspect of the licensing.
Its hemp segment will get a nice boost from the licensing approval.
Radient Technologies should generate good returns for Aurora over the long term.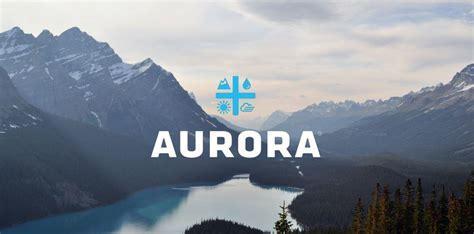 source: seeking alpha
Aurora Cannabis (NASDAQ:ACB) got a nice boost on the news its partner Radient Technologies received its Standard Processing License from Health Canada, and rightly so.
I see 3 major benefits Aurora gets from the licensing, including benefits to its health and hemp segments, and the value of its holding in Radient Technologies growing nicely over the long term.
The level of value will be predicated upon the expected premium prices Aurora will be able to get from the products developed from Radient's proprietary extraction technology, along with the highly probable increase in sales in its medical and hemp units in the years ahead from its superior products.
Value to health segment
The key to long-term growth and profitability of Aurora Cannabis and other cannabis competitors will be the ability to differentiate while providing high quality products that go beyond being considered a commodity by the market.
That was and is the concern in the recreational pot market, and in the health segment, the market is looking for products, services or delivery systems that stand apart from the competition. With Radient Technologies Aurora gets that.
Here's how Radient describes its disruptive technology:
Radient has developed a new, proprietary technology for the extraction of active ingredients from biomass, such as cannabis and hemp. Radient's patented Microwave Assisted Processing or MAP™ technology is based on the selective and localized heating of the moisture that is present in all natural materials, using microwaves as the energy source.While conventional solvent-based extraction is a diffusion-driven process, which relies on concentration gradients, Radient's continuous-flow MAP™ technology provides instant volumetric heating of the biomass, creating a targeted, pressure-driven extraction process. MAP™ extraction allows higher throughputs for a much faster recovery of the extracted compound (minutes vs hours). The process also increases yield and purity of the extracted compound, while decreasing solvent and energy requirements.

Because only water and/or ethanol are used as solvents, MAP™ eliminates the need to use harmful toxic solvents. In comparison, MAP™ is faster, less expensive and more scalable than alternative conventional extraction technologies, including supercritical fluid/CO2 extraction, column chromatography, conventional solvent extraction and steam distillation.
Got that? What that essentially means is Radient will be able to extract active ingredients from hemp and cannabis at large scale levels while maintaining high quality standards. This is important with derivative products; a market has been growing at a fast pace. Among the products that will be positively impacted are beverages, softgels, edibles, and vape pens, among others.
Aurora CEO Terry Booth stated this:
"With the upcoming new regulations permitting additional form factors and Radient's recent receipt of its processor license, we are in a strong position to rapidly expand production of a broad portfolio of extract-based products, tying in well with the significant scale-up of our global cannabis and hemp operations. We look forward to continuing to work closely with Denis Taschuk and his team at Radient to drive accelerated growth for both companies."
The cannabis health market already has significant demand for derivative products, and as Aurora Cannabis scales existing products while rolling out new products going forward, having a superior means of consumption will separate it from its competitors.
Medical cannabis will be the largest market segment, and Aurora is positioned to drive growth there for a long time. Adding quality to its quantity is a big step that will pay off for many years.
While that is true, the hemp market also provides another revenue stream that could do well over the next decade or so.
The hemp market
Although I'm not as high on the hemp market as I am on medical and recreational cannabis, it does have the potential to break out if producers are able to come up with new products that attract a wider customer base.
There are a lot of projections out there on the potential size of the market, with the largest one I've found being "hemp-derived CBD valued at over USD $22 billion by 2022, according to cannabis industry analysts the Brightfield Group." Those numbers reflect only the U.S. market.
The problem with hemp is hasn't caught on with the masses. After all, how many people have you heard proclaim they must have a hemp-based product? Not many. There is a small base of customers that feel that way, but not enough to drive sales beyond incremental growth.
As I recently wrote about Canopy Growth, its entry into the U.S. market isn't going to produce the results some initially thought. And the fact that it is going to source product to process, means it is going to offer a commodity version of hemp products. That of course could change over time, but it'll take time to differentiate, if it is able to at all.
Aurora management has stated that it will enter the U.S. hemp market after the passage of the Farm Bill which legalized it in the U.S. at the Federal level. Bear in mind that legalization refers to products derived from hemp, not CBD in general.
How I see the hemp market in general is it will continue to grow. What will play out over the next several years is it will be driven by a large number of long-tail products that, for the most part, will grow incrementally.
What hemp needs is some large breakthrough products that have the potential rapidly scale, which in turn would attract a lot of coverage from the media. Compare the relative lack of interest from the media in regard to hemp when measured against legalization of recreational pot in Canada. If hemp researchers are able to come up with some major products, hemp could surpass expectations and be a nice tertiary revenue stream for Aurora, and the industry in general.
Even if that doesn't happen it's going to continue to grow, but I don't see it reaching the $22 billion level in the U.S. within three short years, as it stands today. The issue is demand, and even though in many cases the tensile strength of hemp is vastly superior to products using alternative material sources, it hasn't caught on with the public in the way it has been hoped.
If it does gain momentum beyond what I think it will, this could turn into a real surprise for Aurora shareholders.
My thought there is it's probably from the ongoing confusion by consumers concerning the differences between recreational pot, medical pot, and hemp. In the minds of many they're interrelated, which has resulted in the idea that it's not a good thing to consume or support.
The industry needs to continually communicate the differences between the three in order for hemp to be more widely accepted. Either way, with Aurora continuing to separate itself from the pack, it could take significant hemp market share, which even at a modest rate of growth, could be a substantial revenue stream.
A major part of the degree of Aurora's hemp revenue will be associated with the way the market views the quality of its hemp. I think in that regard it shouldn't have any problem differentiating itself as offering a superior product.
Holdings in Radient Technologies
With its 17.23 percent holding in Radient Technologies, according to the company website (other news outlets have it at 19.18 percent), Aurora Cannabis should enjoy solid growth for a long period of time from its position in Radient.
There is no doubt the quality will be higher. How the market values the higher quality CBD is what will determine the impact on Radient. With the regulatory environment still strict in all markets, the ability to develop a trusted group of products derived from hemp, within the parameters of government guidelines, could be a huge catalyst for Radient.
I find Radient itself to be a good company to take a position, although it's beyond the scope of this article. There is no doubt in my mind it's going to continue to grow in value and its share price to jump a lot higher.
That means Aurora Cannabis will get a lot of value out of its position in Radient, even as the two companies increase cooperation. The COO of Aurora was recently added to the board of Radient, as one example of working closer together. With Radient's proprietary technology and Aurora's production scale and distribution network, the two will grow at a good pace together. Aurora shareholders will be the beneficiaries of that growth.
I don't think the market has priced this in yet, and once the potential of Radient is understood, I see Aurora getting a larger boost from its performance than is being looked at, if it's being considered much at all.
Conclusion
Aurora Cannabis has further created distance between itself and its competitors with the approved licensing of Radient. Not only will Aurora be able to leverage the technology through its partnership with Radient, but also increase its value from the growth in market cap that Radient will receive from its superior technology and demand for accuracy and quality. Taking into account the added value from its medical and hemp products, which will produce premium prices from many of its products, and its significant investment in Radient, it gives investors another reason to take a very close look at Aurora and its long-term revenue and earnings growth potential.
Finally, consider the idea that if Aurora can boost prices on many upcoming products, it not only will be able to increase revenue and earnings in general, but do so at a higher rate than previously expected.
Editor's Note: This article covers one or more microcap stocks. Please be aware of the risks associated with these stocks.
This article was written by
I am a former investment advisor and owner of several businesses. These days I invest only for myself while continuing to write on a variety of financial and economic topics.
Analyst's Disclosure: I am/we are long ACB. I wrote this article myself, and it expresses my own opinions. I am not receiving compensation for it (other than from Seeking Alpha). I have no business relationship with any company whose stock is mentioned in this article.
Seeking Alpha's Disclosure: Past performance is no guarantee of future results. No recommendation or advice is being given as to whether any investment is suitable for a particular investor. Any views or opinions expressed above may not reflect those of Seeking Alpha as a whole. Seeking Alpha is not a licensed securities dealer, broker or US investment adviser or investment bank. Our analysts are third party authors that include both professional investors and individual investors who may not be licensed or certified by any institute or regulatory body.