Shares of Skechers (SKX) rose by nearly 15% after the athletic apparel company reported strong fourth quarter numbers that were highlighted by robust margin expansion and huge profit gains. Even after the huge pop, SKX stock remains undervalued, and we see upside in the stock to the upper $30s in 2019. To be sure, SKX stock has a tendency to remain stubbornly undervalued, but the company's biggest headwind (margin compression) appears to be moving into the rear-view mirror, and as it does, we think SKX stock will break out of its low valuation slump in 2019.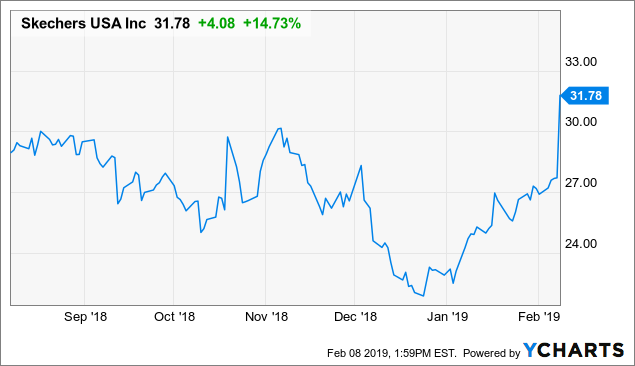 Skechers' fourth quarter numbers were very good. Revenues slightly missed expectations, but profits smashed expectations, led by robust operating margin expansion that was the result of impressive cost control measures. This is a big deal for this stock. Skechers has been, still is, and projects to remain a solid mid single digit and up revenue grower, characterized by a stable domestic business and rapidly expanding international business. But, that robust revenue growth has been offset by margin compression, which is the result of management spending big on marketing to grow brand awareness. This big spending has kept profits stuck in neutral for a while. As such, despite big revenue growth, SKX stock hasn't experienced the same success as peers like Nike (NKE) and Lululemon (LULU) over the past several years, despite an anemic valuation for SKX stock. Quite simply, investors weren't convinced that margins and revenues could grow concurrently, and as such, weren't sold that profits could meaningfully and consistently grow in the long run.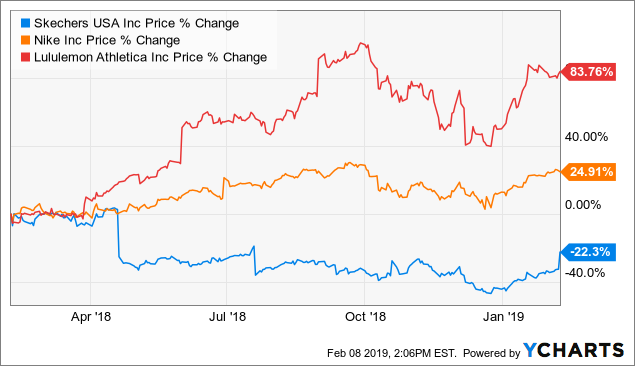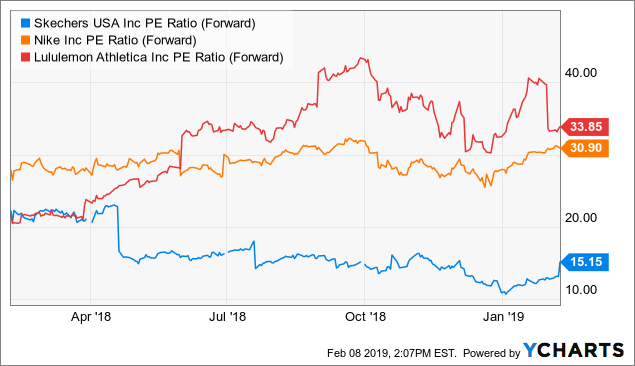 The company's fourth quarter earnings report largely put those fears to rest. Gross margins expanded by 90 basis points year-over-year, a continuation of a multi-quarter uptrend in gross margins as a result of improved pricing and less discounting. The SG&A rate fell by 130 basis points, the first time that expense rate dropped all year long. Operating margins expanded by 200 basis points year-over-year, the biggest gain all year long. Meanwhile, despite lower expenses, constant currency revenue growth remained in excess of 10%, and comparable sales growth was positive both domestically and internationally. Net result? Big revenue growth led to big profit growth. Net profits rose by over 40% year-over-year in Q4.
In other words, Skechers finally grew revenues and profits concurrently.
Management's tone on the conference call implied that this would be the new norm going forward. Management sounded a positive tone about gross margins continuing to gradually expand in 2019 due to favorable pricing trends and lower discounting volumes. They also sounded a positive tone about the SG&A rate remaining largely stable going forward. On top of all that, while the first quarter revenue guide was weak (only 3% growth), near term revenue growth is challenged by a shift of Easter sales into Q2 and FX headwinds. Absent those challenges, this remains a mid single digit and up revenue growth company.
Overall, the era of big revenue growth and muted profit growth at Skechers appears to be over. If margins stabilize and improve from here on top of healthy mid single digit and up revenue growth, then SKX stock has room to head higher both in 2019 and in the long run. Our long term EPS target for Skechers is $3.80 by fiscal 2025, assuming mid single digit revenue growth into 2025, gross margins of 50%, and an SG&A rate of 38%. Based on a market average 16 forward multiple, that equates to a fiscal 2024 price target on SKX stock of over $60, implying nearly 100% upside over the next several years. Moreover, discounting that fiscal 2024 price target back by 10% per year, that equates to a fiscal 2019 price target in the upper $30s.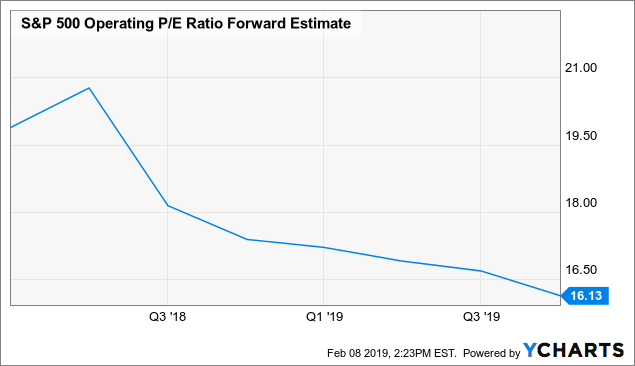 Overall, we think the Skechers fourth quarter earnings report was more than just a good report. It serves as confirmation that this company can grow revenues and profits concurrently. If this trend continues in 2019 - as management largely expects it to - then this rally in SKX stock will persist for the balance of the year.
Disclosure: I am/we are long SKX, NKE, LULU. I wrote this article myself, and it expresses my own opinions. I am not receiving compensation for it (other than from Seeking Alpha). I have no business relationship with any company whose stock is mentioned in this article.