Sinopec (SNP) has had a terrific 2018 as the company has benefited from the strong demand for refined profits, but 2019 will be markedly different. That's because, with the slowdown in China, the demand growth may come under pressure, which could hit the company's bottom line. However, with an above-average dividend yield of 5.6%, the stock is still worth closely following.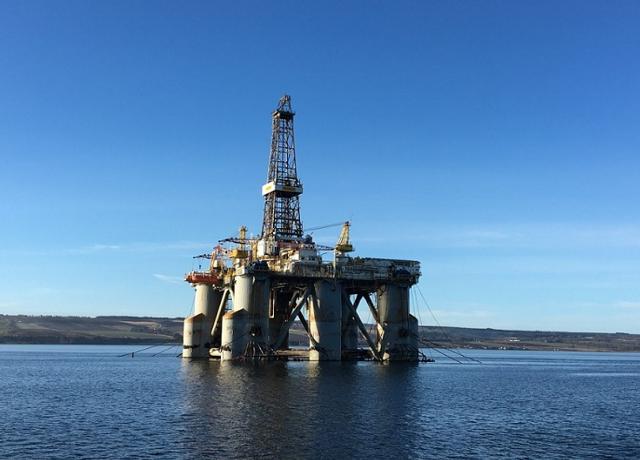 Image courtesy of Pixabay
Earnings update
China Petroleum and Chemical Corp., commonly known as Sinopec, has released the preliminary results for the previous fiscal year, which show that the company likely benefited from the strong business environment in China which pushed its profits higher, even though it booked significant one-time losses.
For 2018, Sinopec has posted an operating profit of 101.29 billion yuan, showing a gain of 22% from last year, while its net profit also climbed 22% to 62.39 billion yuan. The company's earnings, however, were dragged by one-time items, particularly the large operating loss of 4.65 billion booked by its trading unit Unipec. The loss was attributed to "inappropriate" trading strategies in hedging crude oil business, Sinopec said in a filing to the Hong Kong Stock Exchange. Subsequently, the company suspended two of the leading Unipec executives. Still, Sinopec ended up earning the highest level of profits since 2013. Excluding the impact of extraordinary gains and losses, the company's earnings rose 27.3% from 2017 to 58.03 billion yuan in 2018.
Sinopec also said that the refining segment and the marketing and distribution business reported "good business performance" while gross margins at the chemicals segment "remained steady." Meanwhile, the exploration and production business also reported a lower operating loss as compared to 2017. The company will provide additional details, including the segment-wise earnings, when it releases its annual results, likely in the last week of March.
Commentary: Key takeaways
Sinopec is China's largest oil refiner and petrochemical producer and is well positioned to benefit from the booming demand for refined products and petrochemicals in China. Its total throughput from more than two dozen refineries located in China was 244.01 million tonnes in 2018, up from 238.5 million tonnes in 2017 (assuming 100% volumes from domestic joint ventures). As per the latest data from China's National Development and Reform Commission, the consumption of oil products rose 6% in 2018 to 325.14 million mt led by a 7.8% increase in gasoline consumption. This likely had a positive impact on the company's refining segment which typically accounts for the majority of the company's earnings.
Sinopec's exploration and production business also improved earnings, which will likely be attributed to the improvement in oil prices, with Brent oil averaging $71 a barrel in 2018, up from $54 in 2017. Sinopec produced almost 1.23 million barrels of oil equivalents per day in 2018, roughly flat from last year. The production mix was 64% crude oil and 36% natural gas. However, the company's exploration and production business failed to turn a profit, even though it operated in a favorable oil price environment. That's likely because Sinopec mainly operates mature oil fields in China that have high production costs.
However, the good thing is that Sinopec has been gradually growing its natural gas production in order to capitalize on the commodity's robust demand which has been growing at a double-digit pace while moving away from the high-cost oil producing assets. In 2018, the company's total natural gas production climbed 7.1% to 977.12 billion cubic feet whereas oil output dropped by 1.8% to 288.51 million barrels.
Commentary: Looking Ahead
Sinopec is facing a challenging outlook. Oil prices have tumbled substantially from more than $85 a barrel (Brent) in October to $62 currently, thanks in part to growing supplies from the US, which has now become the world's top oil producer, high levels of OECD crude oil stockpiles, the US sanction waivers on Iran, and weakness in the global economic activity, which may have a negative impact on oil demand. A number of analysts and industry experts now believe that oil will end up averaging lower in 2019 as compared to 2018. Recently, the French bank BNP Paribas reduced its oil price estimate for 2019 by $8 to $68 a barrel. The weakness in oil prices will continue to hurt Sinopec's exploration and production business. The impact will be partly offset by the natural gas unit which will benefit from strong demand in China which is expected to climb 11.4% in 2019 to 308 billion cubic meters, as per CNPC's analysis. The China National Petroleum Corporation is the parent of the country's largest oil and gas producer PetroChina (PTR).
However, I believe Sinopec is more of a play on economic growth in China and its impact on oil products demand than oil prices. As indicated earlier, the demand for refined products improved last year and could continue growing in the future, led by an increase in gasoline demand. As per CNPC, the gasoline demand in China will climb by 3.6% this year to 131.9 million tonnes. However, the country is also going through an economic slowdown.
Last year, China registered a 6.6% economic growth, down from the 6.8% increase seen in 2017. That was the slowest pace of growth in 28 years, and it will likely get worse in the future, particularly as the US piles trade pressure. For 2019, the country is reportedly planning for 6% to 6.5% growth which is in line with the forecast from a number of investment banks such as UBS (6.1% growth estimate) and institutions such as the World Bank (6.2% growth estimate). A reduction in economic growth will translate into lower energy demand.
We have already started seeing some warnings. Last year, China witnessed its first decline in car sales in more than two decades, according to China's Association of Automobile Manufacturers. The 2.8% drop in volumes to 28.1 million units was in stark contrast to the 3% growth forecasted at the start of the year. CAAM has forecast flat sales for 2019 while others are expecting a rebound with sales growing by as much as 2%. But another weaker-than-expected performance from the auto industry could end up hurting the gasoline demand which will likely push Sinopec's refining margins lower. The company reported strong growth in profits in 2018, but the good times may not roll on if the oil refining business comes under pressure.
Shares of Sinopec have fallen by 3.2% in the last three months. Although the company is facing headwinds, I believe the stock is still worth closely following. That's because the company gives investors a great way to gain exposure to China's oil refining industry. Its future outlook may improve if the Sino-US trade tensions ease and the petroleum products demand in China continues to grow. The company also offers investors an above average dividend yield of 5.6% and the payouts are backed by strong levels of cash flows. In the first nine months of 2018, Sinopec generated 138 billion yuan of cash flow from operations, which easily covered total expenditure of 48 billion yuan, leading to ample free cash flows of 90 billion yuan (138Bn-48Bn). That excess cash covered dividend payments of 85.9 billion yuan. Sinopec also has an under-levered balance sheet with a low debt-to-equity ratio of just 22%.
Disclosure: I/we have no positions in any stocks mentioned, and no plans to initiate any positions within the next 72 hours. I wrote this article myself, and it expresses my own opinions. I am not receiving compensation for it (other than from Seeking Alpha). I have no business relationship with any company whose stock is mentioned in this article.