Snap-on (NYSE:SNA) is one of the cyclical industrial companies I monitor on a quarterly basis. My main goal is to get information that might confirm my own economic outlook given the company's size and cyclical behavior. That said, the fourth-quarter results were weak with sales posting their second consecutive quarter with negative growth. This causes the bigger picture to turn negative as the 10-year growth trend is starting to cool-off significantly.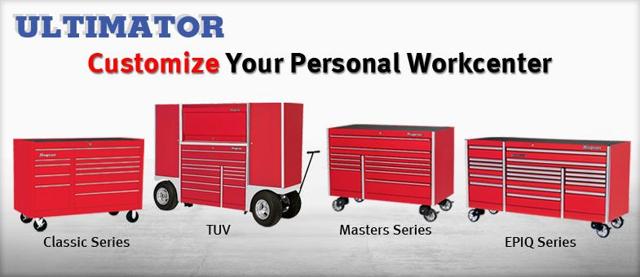 Source: Snap-on
Negative Currency Translations Hit Weak Organic Sales
EPS continues to be one of the best financial numbers for bulls to talk about. Adjusted EPS reached $3.03 which is exactly what analysts were looking for. It is also 13% higher compared to the fourth quarter of 2017. Over the past few years, Snap-on had just one year with EPS growth below 10%.

Source: Estimize
The sales story is a bit different and will therefore be the main focus of this article. What we essentially are dealing with is a significant slowdown of sales growth. Sales growth was close to 2% in 2016 when economic growth was very slow. In 2017, sales growth accelerated to 10%. At this point, we see that both the third and fourth quarters are showing negative sales growth. Q3 sales growth was at -1% while Q4 growth was down to -2%. Q4 sales also missed estimates by roughly $10 million ($952 million vs. $963 million exp.)
The graph below shows the bigger picture since the start of the current century. At this point, we are witnessing the first earnings contraction since the start of the recovery in 2010. Note the lagging effect. Economic indicators bottomed in 2009 and 2016. In both cases, we saw sales growth acceleration in 2010 and 2017. Operating income is starting to decline as well while net income continues to be strong thanks to share buybacks and the tax cuts that went into full effect in 2018.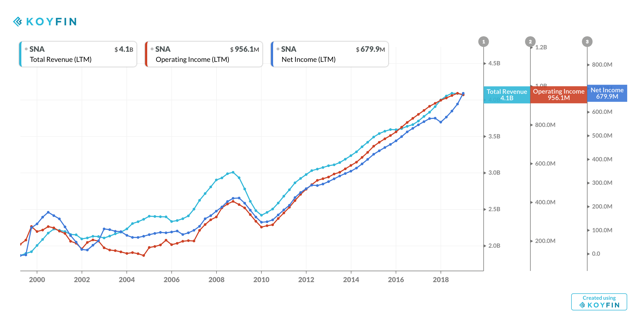 That said, let's dig a bit deeper and look at why sales were down. The first thing that is important to mention is that organic sales were down 'only' 0.6% while acquisitions added 0.1% to sales growth. Unfavorable currency translations caused sales to decline by 1.8%. Especially, commercial and industrial sales were hit hard by a negative currency translation which pressured sales by 3.0%. In other words, segment sales growth was up just 0.6% despite strong organic sales. Organic sales strength was mainly the result of increased sales in the APAC region.
The Snap-on Tools segment saw 0.4% organic growth but was down 0.4% due to a 0.8% effect from an unfavorable currency translation.
Repair Systems & Information was the only sales segment with contraction across the board. Segment sales declined 4.7% due to 3.5% lower organic sales and a 1.2% unfavorable currency translation. The decline reflects lower sales to OEM dealerships and lower undercar equipment sales.
What's Next?
Snap-on is one of those companies that does not spend too much time discussing a wide variety of short-term financial goals as the outlook part of the most recent earnings release reveals. Personally, I don't think that's a problem as I care more about my own indicators anyway. And please let me show you why.

Source: Snap-On Q4 2018 Earnings Presentation
First of all, it is important to mention that Snap-on's stock price crashed more than 8% after earnings as investors continued to sell the disappointment. The stock is currently trading at 2015 levels as investors have missed the entire post-2016 growth upswing. The graph below displays 2 leading economic indicators. Both display economic expectations that forecast 'hard' economic data for the next 3-6 months. My most recent outlook can be found here. Anyhow, what we see is a post-2016 upswing. 2018 peak levels and severe weakness over the past few months. Snap-on's sales have followed this trend really well as I already discussed.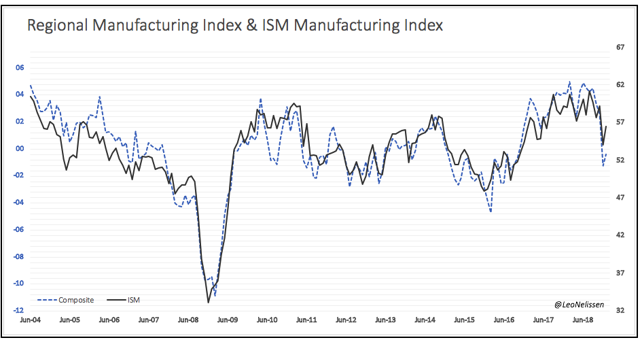 This means 2 things. First of all, it is more than likely that sales growth continues to be negative in the first half of 2019. Point 2 is that this means further underperformance of the Snap-on stock (graph below). The stock has been an absolute beast between 2000 and 2016 (even during the recession). It simply was the go-to industrial stock for investors and traders. The bad news is that the stock did not outperform industrials in 2017 and 2018 even though the economy did recover with momentum not seen since the recovery from the 2008 recession. The chances that this is going to happen now, with growth indicators being in a decline, is even less likely.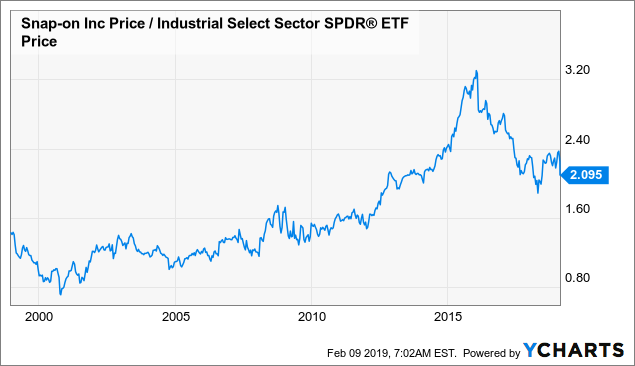 In other words, my simple advice is to stay on the sidelines. This call is comparable with my Illinois Tool Works (ITW) call as both companies are strong industrial players that just happen to suffer from declining economic sentiment.
So I am not saying that the company is bad or doing anything wrong. It's just the wrong time and the wrong place to invest money as I do not see any signs of significant upswing chances over the next few weeks.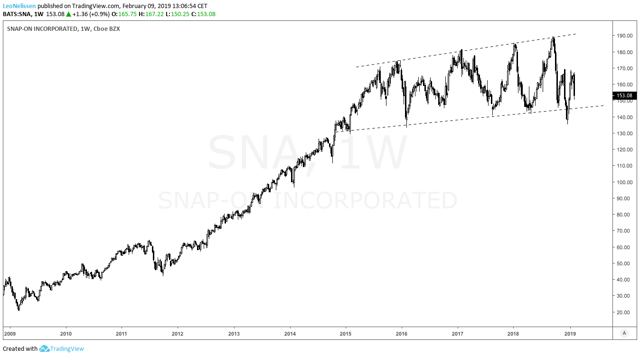 Source: TradingView
On a side note, you are always free to change my mind in the comment section.
Stay tuned!
Thank you for reading my article. Please let me know what you think of my thesis. Your input is highly appreciated!
Disclaimer: This article serves the sole purpose of adding value to the research process. Always take care of your own risk management and asset allocation.