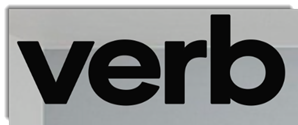 Quick Take
Verb Technology (VERB) intends to raise $20 million from the sale of its common stock in an IPO, per an amended regulatory filing.
The company has developed what it calls a 'video-CRM' system that helps businesses convert video viewers to customers.
Since VERB has almost no operations itself and seeks to use the IPO to acquire another firm, it is essentially functioning as a 'blank check' IPO.
Company And Technology
Los Angeles-based Verb Technology (AKA nFusz) was originally organized as Cutaia Media Group and through multiple mergers and name changes became Verb in 2019.
Management is headed by founder and CEO Rory Cutaia, who was previously a partner at the Corinthian Capital Group, a private equity firm that invested in middle market companies. Mr. Cutaia owns 32.1% of company stock pre-IPO.
5% or greater investors in the firm appear to be individuals and contain no known institutional firms.
Below is a brief overview video by Verb's founder and CEO Rory Cutaia:
(Source: nFusz)
nFusz has created a CRM system that enables businesses to add customized calls-to-action to videos and track user clicks and engagement via its analytics engine.
Prospects can also click to buy or call the business from buttons embedded in the video, potentially increasing conversion rates in the process.
nFusz has also created vertical-specific versions of the platform for healthcare, educational, television and live streaming markets.
Customer Acquisition
The company sells its system via a SaaS subscription-based model on a monthly or annual basis.
nFusz has also partnered with enterprise companies such as Oracle (ORCL), NetSuite and Marketo to include its system within their offerings and receive payment on a revenue share basis from its recurring subscriptions and in-app and online purchases.
Management intends to enter into more licensing or partnership relationships with digital marketing firms and cloud service providers and says it is 'currently finalizing contract negotiations with two such cloud services providers.'
Market And Competition
The market for video-centric CRM applications is difficult to determine since it is such a niche product area.
However, the strong growth of consumer and business viewing of videos continues. According to a finding by eMarketer, 'in 2018, 1.58 billion people will watch video on YouTube at least once per month, a 9.2% increase over the prior year.'
Major vendors that provide CRM technologies include:
Other players include global system integrators such as consulting firm Accenture (ACN) and related participants.
Financial Performance
VERB's recent financial results can be summarized as follows:
Barely growing and tiny top line revenue
Increasingly negative operating profit
Negative operating margin
Large EBITDA losses
Sharply increased cash used in operations
Below are relevant financial metrics derived from the firm's registration statement:
| | |
| --- | --- |
| Total Revenue | |
| Period | Total Revenue |
| 2018 | $32,000 |
| 2017 | $6,000 |
| | |
| Operating Profit (Loss) | |
| Period | Operating Profit (Loss) |
| 2018 | $(7,792,000) |
| 2017 | $(4,705,000) |
| | |
| Operating Margin | |
| Period | Operating Margin |
| 2018 | Negative |
| 2017 | Negative |
| | |
| EBITDA | |
| Period | EBITDA |
| 2018 | $(12,126,000) |
| 2017 | $(7,264,000) |
| | |
| Cash Flow From Operations | |
| Period | Cash Flow From Operations |
| 2018 | $(4,157,000) |
| 2017 | $(1,677,000) |
Sources: Company registration statement, IPO Edge
As of December 31, 2018, the company had $634,000 in cash and $6.0 million in total liabilities.
IPO Details And Valuation Metrics
VERB intends to sell 2.6 million shares of common stock at a reference price of $7.65 per share for gross proceeds of approximately $20.0 million, not including the sale of customary underwriter options. The final price has not yet been fully determined.
Assuming a successful IPO at the midpoint of the proposed price range, the company's enterprise value at IPO would approximate $115 million.
Excluding effects of underwriter options and private placement shares or restricted stock, if any, the float to outstanding shares ratio will be approximately 17.6%.
Per the firm's most recent regulatory filing, it plans to use the net proceeds as follows:
We intend to use the net proceeds from this offering to pay for all or a portion of the Acquisition Cash Payment, as well as transaction and integration costs incurred in connection with the Sound Concepts Acquisition.
Management's presentation of the company roadshow is not available.
The sole listed underwriter of the IPO is A.G.P.
Below is a table of relevant capitalization and valuation metrics:
| | |
| --- | --- |
| Measure [TTM] | Amount |
| Market Capitalization at IPO | $113,434,583 |
| Enterprise Value | $114,795,583 |
| Price/Sales | 2985.12 |
| EV/Revenue | 3020.94 |
| EV/EBITDA | -5.92 |
| Earnings Per Share | -$1.27 |
| Total Debt To Equity | -1.18 |
| Float To Outstanding Shares Ratio | 17.63% |
| Proposed IPO Midpoint Price per Share | $7.65 |
| Net Free Cash Flow | -$5,834,000 |
Sources: Company Prospectus, IPO Edge
Expected IPO Pricing Date: To be announced.
An enhanced version of this article on my Seeking Alpha Marketplace research service IPO Edge includes my detailed commentary and opinion on the IPO.
Members of IPO Edge get the latest IPO research, news, market trends and industry analysis. Get started with a free trial.
Disclosure: I/we have no positions in any stocks mentioned, and no plans to initiate any positions within the next 72 hours. I wrote this article myself, and it expresses my own opinions. I am not receiving compensation for it (other than from Seeking Alpha). I have no business relationship with any company whose stock is mentioned in this article.