Qantas Cancellation: A Boeing Victory?
Summary
Qantas canceled order for 8 Airbus A380s as expected.
No Project Sunrise order decision seems to have been made yet.
Airbus is deflating the Airbus A380 order book.
Looking for a community to discuss ideas with? AeroAnalysis features a chat room of like-minded investors sharing investing ideas and strategies. Start your free trial today »
Just days ago, AeroAnalysis discussed the possible implications of Emirates cancelling its most recent order for the Airbus (OTCPK:EADSF) A380 driven by disagreement between turbofan supplier Rolls Royce (OTCPK:RYCEF) and Emirates. The news came weeks after Airbus scratched an order from Hong Kong Airlines for 10 superjumbos from its order book. A cancellation would be a bad thing and would likely mean that the Airbus A380 production will come to an early end despite positivity last year when Emirates placed the followup order that would secure production for another few years. We believe that an order cancellation for the Airbus A380 would open up possibilities for the Airbus A350 and Airbus A330neo, which would most likely have unwanted consequences for the tentative agreement between Boeing (NYSE:BA) and Emirates for the Boeing 787. With the news on a possible cancellation from Emirates for the Airbus A380 still fresh, the next cancellation already lined up. In this report, we will explain why this cancellation is far less threatening than the one from Emirates that could hit Airbus but still surprising due to the timing.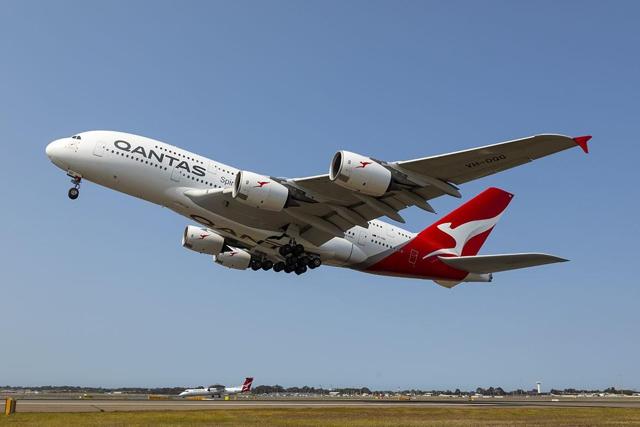 Source: Australian Aviation
Qantas walks away from order
After the news broke that Emirates was considering other aircraft instead of the Airbus A380, the next blow to the Airbus A380 program was dealt by Qantas (OTCPK:QUBSF). The Australian airline confirmed that it had cancelled orders for 8 Airbus A380s. While the order book will decline, the move is not as big of a blow to Airbus as it might seem. In 2006, Qantas ordered a total of 20 Airbus A380s of which 12 were delivered to the carrier. Ten years later, in 2016, it became clear that Qantas had indefinitely deferred the delivery of the remaining 8 aircraft, which is equivalent to a cancellation without formally cancelling the order. That these orders would drop from the order book at some point was certain, the timing, however, is interesting.
Project Sunrise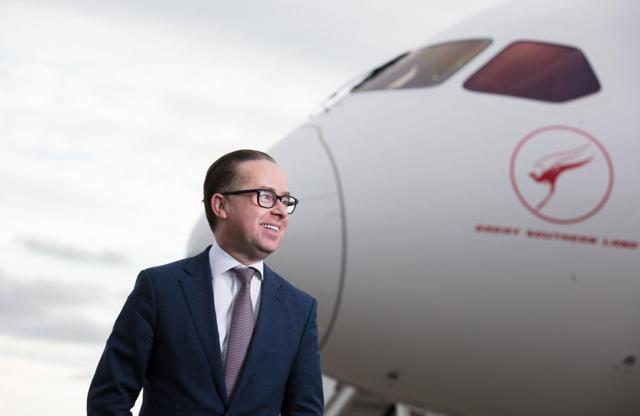 Source: Airline Ratings
The reason why the cancellation is Qantas launched Project Sunrise is in 2017, a year after deferring their Airbus A380, challenging Airbus and Boeing to come up with a 300+ seat aircraft that would be able to fly from East Australia to destinations such as London, Paris, and New York without a stop. Up until recently, Qantas required one stop in Singapore for their flights to London, and before that, a stop was made in Dubai as was agreed on with Emirates in 2012.
In March 2018, Qantas started its Perth-London services which was the first non-stop flight between Australia and Europe. The flight operated with a Boeing 787-9 is indicative of what today's propulsive and aerodynamic efficiency as well as the use of lightweight materials could enable in terms of new routes. There are, however, two side notes to be made. The first one is that in order to reach sufficient range capability to serve the Perth-London route, the Boeing 787-9 has been configured at 80% of its typical 2-class configuration. The second point being that the Boeing 787-9 would still not be able to operate flights between the East Coast of Australia and the UK with a meaningful capacity. Given that the bigger Boeing 787-10 is an almost pure stretch of the Boeing 787-9, the bigger -10 while initially meeting the seat requirement in typical configuration, would not be a suiting alternative to the Boeing 787-9 for Qantas' Project Sunrise since it trades range for payload, and there is no way it would satisfy the needs of Qantas in terms of range or payload capability. So, Qantas had to look at other aircraft and they ended up looking at the Boeing 777-8 and the Airbus A350-1000ULR for their future fleet requirement. Since the Boeing 777-8 and Airbus A350-1000, both do not meet the range requirements set by Qantas, both jet makers have been working with Qantas to squeeze out additional range of the aircraft while maintaining the highest seat count possible. In November, Qantas CEO Alan Joyce said that he did no longer expect the aircraft to be able to fly full freight and passengers. So, a 300+ seat aircraft that would fly non-stop is not going to happen. AeroAnalysis expects the seat counts to be closer to 290 seats. Nevertheless, the airline does expect a decision to be made in the next 12 months… that would mean, by November 2019, a selection would have been made. It has been assumed widely that an order decision would go hand in hand with a cancellation for the remaining Airbus A380s on order.
So, the cancellation 2 months of 8 ordered A380s, after stating a Project Sunrise decision would be made in the next 12 months would be somewhat surprising if you would expect a cancellation and the Project Sunrise order to happen at the same time.
We will likely never know the reason for the timing of the cancellations, but there are a few possibilities; The first one is the scenario in which the cancellation is the result of Boeing having won the order. However, given that Qantas allowed itself 12 months to make a decision this seems to be unlikely. Qantas could significantly benefit on price point and capability by keeping negotiations with both jet makers open for as a long as possible. Ideally, Airbus would like to announce the cancellation for the Airbus A380 as conversion from the Airbus A380 to the Airbus A350-1000ULR where any pre-delivery payment that already occurred would be used for financing the Airbus A350-1000ULRs. The big question, however, is whether Airbus did actually receive any predelivery payments as all. One should not forget that the Airbus A380 program has coped with delays that allowed airlines to flexibly defer deliveries and Qantas has been deferring delivery of the last 8 Airbus A380 it had on order since 2012. Possibly, contracts terms were so flexible that no pre-delivery payments were due until the customer intended to take delivery. After all, years ago, it was in Airbus's interest to keep the order book inflated to gather more orders but also to hope some of these deferred deliveries would actually be delivered after all. The possible absence of pre-delivery payments for the remaining 8 Airbus A380 aircraft almost completely removes the entire narrative for the A380 cancellation and a Project Sunrise order to go hand-in-hand. Cancelling the order now could even increase pressure on Airbus to offer extremely good pricing on the Project Sunrise aircraft.
We now see that the market hasn't been showing any trends that would be in favour of the Airbus A380 and realization has kicked in in recent months with Airbus that the Airbus A380 might be in its final stages unless a miracle is about to happen. So, whereas the objective used to be to keep as many orders in the book to make the order book look bigger, the objective now seems to deflate the order book and make a realistic decision for the program, and that realistic decision in the absence of a big order seems to be to axe the program.
Backlog
There hasn't been any good news for the Airbus A380 lately. First, we had the quarrel between Emirates and Rolls Royce, which puts the most recent Emirates order at stake, followed by British Airways being interested in the aircraft but not being able to reach an agreement on the pricing, and now, we have the formal cancellation for 8 superjumbos from Qantas. Previously, we already earmarked these 8 aircraft as doubtful to be ever delivered as can be seen in our January update for the Airbus A380 program, but we earmarked these deliveries as doubtful as early as 2015. In 2015, we earmarked orders from 7 customers to be unlikely to see delivery. After the cancellation from Qantas, this is now reduced to 2, since as we expected 5 out of 7 customers cancelled their orders. This shows that we were right about many of these orders and likely are right about all of the orders from these 7 customers. It also highlights the long-term nature of order books and fleet decisions and the importance for investors to get their consistent coverage here on Seeking Alpha.
Table 1: Airbus A380 orders and deliveries (Source: AeroAnalysis)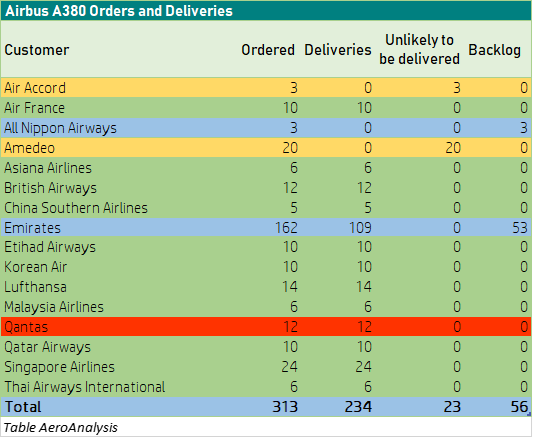 What is important to observe is that with the cancellation from Qantas, the number of aircraft unlikely to be delivered drops to 23, but naturally, the number of aircraft for which we do expect deliveries remains unchanged at 56 units. That is the big difference between a possible cancellation from Emirates and the one for Qantas; one was expected while the other is somewhat of a surprise. If we would factor in a cancellation from Emirates and airframes already built for All Nippon Airways and Emirates, Airbus would run out of backlog in 5 years from now. We always consider 3-4 years to provide a comfortable cushion for aircraft programs. For the Airbus A380, this doesn't quite hold. The aircraft is being produced at a minimum rate of 6 aircraft annually starting 2020, and there simply aren't a lot of leads for the aircraft at this stage, and Airbus has to come up with a big surprise to secure production. In the absence of new orders and a strong future demand vision, every aircraft the jet maker will produce will just add to the losses.
Conclusion
The cancellation from Qantas will likely be reflected in Airbus's order and delivery overview from January. The cancellation itself comes hardly as a surprise, since Qantas already said in 2016 that it will not take delivery of the aircraft. The timing, however, was somewhat surprising. Those assuming that pre-delivery payments were involved for the 8 superjumbos left on order expected that a cancellation could go hand-in-hand with an order conversion to the Airbus A350-1000ULR or an announcement from Boeing. We, however, think that an order decision has yet to be made, and scratching the order gives Airbus more clarity on the order book as it possibly prepares to ax the program while Qantas can also use the cancellation to create a bit more pressure on Airbus in the Project Sunrise campaign. Who will win the Project Sunrise order will likely become more clear later this year. For Airbus, the lights are dimming on the Airbus A380 program as the 5th out of 7 customers we earmarked as doubtful customers years ago cancelled its order, and the sole airline that is keeping the Airbus A380 afloat is Emirates, which is now less interested in the Airbus A380 than it was years ago.
If you enjoyed reading this article, don't forget to hit the "Follow" button at the top of this page (below the article title) to receive updates for my upcoming articles. AeroAnalysis is the biggest creator of aerospace content for investors. Join a growing group of subscribers who get free access to original and uniquely crafted content.
This article was written by
In-depth insights from an expert on the aerospace and airline industries
Dhierin is a leading contributor covering the aerospace industry on Seeking Alpha and the founder of
The Aerospace Forum
. With his Aerospace Engineering background he has a more indepth knowledge about aerospace products enabling him to cover a complex niche. Most of his reports will be about companies in the aerospace industry or airlines industry, comparing products and looking at market forecasts providing investors with unique and thorough insights. Dhierin has accumulated
nearly 20 million views
never failing to spark healthy and thoughtful discussions for investors and aerospace professionals.
His reports have been cited by CNBC, the Puget Sound Business Journal, the Wichita Business Journal and National Public Radio. His expertise is also leveraged in Luchtvaartnieuws Magazine, the biggest aviation magazine in the Benelux.

AeroAnalysis offers wide variety of services, ranging from providing data and cost models to consultancy possibilities. Check out
our website
for more information. Though we believe in the strong nature of our analysis, we are in no way giving buy or sell recommendations and advise everyone to do their own due diligence before making investment decisions.
Analyst's Disclosure: I am/we are long BA, EADSF. I wrote this article myself, and it expresses my own opinions. I am not receiving compensation for it (other than from Seeking Alpha). I have no business relationship with any company whose stock is mentioned in this article.
Seeking Alpha's Disclosure: Past performance is no guarantee of future results. No recommendation or advice is being given as to whether any investment is suitable for a particular investor. Any views or opinions expressed above may not reflect those of Seeking Alpha as a whole. Seeking Alpha is not a licensed securities dealer, broker or US investment adviser or investment bank. Our analysts are third party authors that include both professional investors and individual investors who may not be licensed or certified by any institute or regulatory body.