Investment Thesis
The current state of WPP remains as divided as the summary of this article. Recent months indicate a flatlining in share price, down just over 48% from the 12-month peak. At this level dividends remain highly attractive at 7.5%, while market conditions remain mixed. WPP performs somewhat significantly below the bench-marks set by traditional competitors, and will continue to do so until 2021 at the earliest - yet this is largely priced in at current levels.
Background
Founded in 1985, WPP is a British based communications and advertising agency. The company grew to international success under former CEO Martin Sorrell, paving its way to becoming the worlds largest advertising conglomerate by both revenues and market capitalization. Mark Read replaced Sorrell in September 2018, and is currently embattled in returning the company to growth in the face of multiple substantial challenges that are ahead.
Traditional competitors such as Publicis and Omnicom have also experienced mediocre or declining growth through 2018. There remain no indications at present that this situation will materially change over the course of 2019 and beyond.
WPPs Recent History
The WPP group performed generally in-line with the market since 2009, tripling in value between 2009 and 2016. Post 2016 poses rather fewer spectacular results, as the traditional industry heavyweights grapple with a sector transformed by technology.
Today, traditional media companies face increasing competition from major technology actors, such as Google and Facebook. Furthermore, the recent departure of long-standing CEO Sir Martin Sorrell, whom was forced out, raises further concerns as to long term survival of WPP.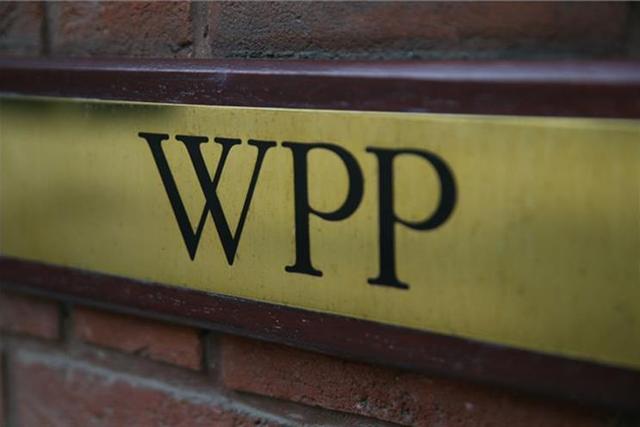 DCF Model for WPP
| | | | | | |
| --- | --- | --- | --- | --- | --- |
| | 2017 | 2018 | 2019 | 2020 | 2021 |
| Revenues | £15,265,000,000 | £15,417,650,000 | £15,571,826,500 | £15,727,544,765 | £15,884,820,213 |
| Operating Profits | £2,092,000,000 | £2,112,920,000 | £2,134,049,200 | £2,155,389,692 | £2,176,943,589 |
| Tax at 22% | £460,240,000 | £464,842,400 | £469,490,824 | £474,185,732 | £478,927,590 |
| Actualised Free Cash | £1,631,760,000 | £1,648,077,600 | £1,664,558,376 | £1,681,203,960 | £1,698,015,999 |
| Discounted Cash Flow | £1,554,057,143 | £1,494,854,966 | £1,437,908,110 | £1,383,130,658 | £1,330,439,967 |
| | | | | | |
| --- | --- | --- | --- | --- | --- |
| | 2022 | 2023 | 2024 | 2025 | 2026 |
| Revenues | £16,043,668,415 | £16,204,105,099 | £16,366,146,150 | £16,529,807,611 | £16,695,105,688 |
| Operating Profits | £2,198,713,025 | £2,220,700,155 | £2,242,907,157 | £2,265,336,228 | £2,287,989,590 |
| Tax at 22% | £483,716,865 | £488,554,034 | £493,439,574 | £498,373,970 | £503,357,710 |
| Actualised Free Cash | £1,714,996,159 | £1,732,146,121 | £1,749,467,582 | £1,766,962,258 | £1,784,631,881 |
| Discounted Cash Flow | £1,279,756,539 | £1,231,003,909 | £1,184,108,522 | £1,138,999,626 | £1,095,609,164 |
| | |
| --- | --- |
| Assumptions: | |
| Discount Rate | 5% |
| Growth Rate | 1% |
| Tax Rate | 22% |
| Total 10 Year Present Value | £13,129,868,605 |
The above DCF is conservative, taking a 1% overall growth rate for the period. The discount rate at 5% is fairly reflective (if optimistic) of the rate of interest rate rises and the subsequent costs of capital moving forward.
£13.13bn over the next 10 years is circa 25% above the current market cap, providing a welcome margin of safety assuming current profit levels are not eroded of the period.
The business does not require significant capex and so this was not included. On a related note, capex for acquisition will be paid for by offloading current assets, and so has no material impact on the balance sheet or FCF data above.
Risks Through 2019-2025
Current CEO Mark Read has remained relatively silent since taking on the role in September 2016. This is a departure from predecessor Sorrell, but is nonetheless a minor concern. Generally, investors and analysts favor a decidingly more out-going approach, especially due to the significant changes being made across the group during this period of "transformation". However, on balance this may be summed up as simply a trait of Reads personality, as opposed to a particular problem that needs addressing.
WPP is pursuing an ambitious, broad economic and co-operative partnership with major technology firms, but the exact form of this partnership in the longer term – and more importantly how it will take effect, remains unclear.
This has created downward pressure on current security prices, and more fundamentally affects the long-term prospects of WPP moving forward.
Although WPP is reducing acquisition spend, off-loading non-core assets and pivoting towards a new role in the advertising and communications ecosystem, the broader economy of traditional firms on the whole is undergoing similar efforts and challenges (Financial Times, 2018).
Actual acquisition spend is to remain at circa £200m over the upcoming years, funded by way of disposals of business assets. Organic growth is likely to remain sub 1%, as the majority of organic growth is siphoned by the technology companies in this space.
Furthermore, Read noted in the latest investor conference that the Ford review is now concluded, and will adversely impact 2019 results. This is particularly concerning, as Ford is a long-standing and important client. Traditionally WPP have performed well and have delivered acceptable results to the auto industry, and while part of the Ford relationship has been salvaged, there is little tolerance for further breakdowns in relationships with car makers from investors.
Mid-term guidance remains mediocre through to 2021, with expectations set at returning WPP to on par growth with its traditional competitors, competitors whom are currently growing at between 1% and 3% respectively. This is realistic, if unexciting benchmark for the company to work towards.
Headwinds in the form of slight declines in revenues for 2019 have been heightened today by the news from Publicis Group that stated:
"The impact of attrition on traditional advertising has been stronger than expected" – Publicis Group
This led to double digit drops across WPP, Omnicom and Interpublic in security prices as investors fear the attrition affecting Publicis is also affecting the wider industry. As revenues support current labour costs, this is particularly concerning and is indicative of lower expected profitability through 2019.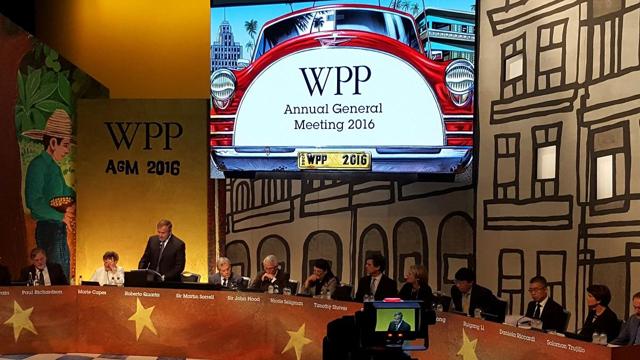 Reminiscent of the Newspaper Industry?
While the fall from grace of the newspaper industry is now some time ago, it does appear to share some level of similarities with traditional advertising and media companies. Initially a beacon of strength, the introduction of online technologies is the catalyst for both sectors overall decline in market share. It has certainly taken a longer period of time for technology to have a material impact on advertising and communications companies, but nonetheless the existential threat is now real and probably irrevocable.
Current solutions include partnering with the competition. WPP maintains the majority of Googles own ad spend via the Google ad platform, utilizing WPPs talents in optimizing and maintaining very large campaigns. Moving forward it is difficult to see how this competitive advantage in terms of expertise will last, major tech companies will slowly build in-house expertise to replace this type of out-sourced talent, at least in the authors opinion.
Faced with stagnating market economics, an inability to build its own tech ad platform, and a steady erosion of data expertise compared to major tech firms will eventually lead to a long-term decline should current trends continue (Forbes, 2018).
The Silver Lining
Automation in recent years has reduced the labor requirements of a small campaign from 50 hours to 8 minutes. This has provided enormous cost benefits, reducing the single largest item of cost for WPP dramatically, on a per campaign basis. This is achieved through increasing use of data, machine learning, AI and predictive technologies that allow copy writing, ad variations, and AB-testing to happen quasi automatically. Perhaps more significantly, this is extremely scalable. It is a remarkable improvement in terms of efficiency, but is this approach to clinical? The answer to that will be left for the reader to decide.
WPP continue to execute world leading creative strategies in this sector. The Burger King campaign is an excellent example of earned media done right, and the Adidas campaign using ground root support, enclosed exclusively in a mobile app can be considered a massive success in penetrating the youth demographic in a new and innovative way (Marketingdive, 2018).
Transformation plans moving forward are logical and without ego, and this is crucial. To note the prominent examples:
Simplifying the businesses by reducing the level of silo type operations, reducing capex on new agencies and off-loading assets that no longer fit in terms of current plans all help to reduce the complexity and loss-making areas of the business.
Transitioning from analogue to digital will remain increasingly important for short to mid-term success, building and maintaining relationships with Google, Facebook, Microsoft and other major technology firms will provide a growing source of revenue. The caveat here, as mentioned elsewhere in this report, is the authors belief that with long-term horizons in mind, major technology companies will eventually take this type of work in-house.
Personalization is a fundamental aspect in the so-called 4th industrial revolution (sometimes titled the "The Age of Data"), and a focus on this will ultimately keep WPP in-line with competitors own advances in the field via AI and hyper-personalization technologies. However, many companies are now looking closely at this field, from fin-tech firms to Silicon Valley mobile first startups, and it will remain a competitive field moving forward.
A final (and noteworthy) aspect of WPP is the extremely favourable cash generation properties of the entire sector. Having strong cash generative abilities and a relatively low asset base (the core assets are talented people) ensures the company remains able to maintain dividends while not increasing liabilities in the form of debt (WPP 5 Year Summary, 2018).
Key 2017 Financial Data
| | |
| --- | --- |
| Revenue | £15.265bn |
| Pre-Tax Profit | £2.090bn |
| Post-Tax Profit | £1.530bn |
| Annual Dividend | £751m |
| Market Cap | £10.1bn |
Revenues remain relatively stable, and have shown general strength in recent years. However, profit margins remain at circa 5% and below industry norms. This creates a vulnerability in that WPP have little tolerance to absorb costs created by operational problems, and during a time of stagnation this becomes a somewhat more important factor.
Primarily due to the current low base, it is a fair assumption that post-tax profits will remain at the current levels over upcoming years. This is satisfactory for the current dividend rates, while providing the necessary capital for restructuring and capex acquisition requirements through to 2021.
The market capitalization of WPP is looking increasingly attractive from an investment perspective, with high dividends and what appears to be a stable (if not growing) level of revenues and profits. The margins of safety in this stock continue to increase in-line with the market cap drop, and while there is little on-going optimism for the traditional players, they remain an attractive proposition at these lower prices.
Conclusion
To summarize, the outlook appears grim for both WPP and its direct traditional competitors as technology firms take the thunder. However, market sentiment (and equity prices) remain especially depressed, providing a significantly higher margin of safety coupled with attractive dividends.
In the authors view this is a fair price for a company that is likely to endure the next decade relatively well. While there is a lack of optimism for growth, the steady returns provided make this an attractive security worth further evaluation.
Reiterating, it is the authors belief that this firm now provides good value and a high margin of safety for investors seeking a high dividend but low growth stock. It is the latest addition to the authors portfolio at £8.03 per share. However, this is still a relatively high-risk play, and volatility will be likely to increase around 1st of March due to preliminary results being released. The stock may fall further around this time, as WPP is likely to post results below expectations, but in-line with declines faced recently by Publicis.
Disclosure: I am/we are long WPP. I wrote this article myself, and it expresses my own opinions. I am not receiving compensation for it (other than from Seeking Alpha). I have no business relationship with any company whose stock is mentioned in this article.
Editor's Note: This article discusses one or more securities that do not trade on a major U.S. exchange. Please be aware of the risks associated with these stocks.