Introduction
In May 2016, I started up the Pink Portfolio for our little girl. She was almost two years old then and she will become five in June of this year. The system is quite simple: I add $150 per month for her portfolio. I focused mainly on dividend stocks in the beginning, but I have added a growth stock too and plan to add more.
The last update that I have written is from August 2017. A reader asked me if the Pink Portfolio still existed. Yes, it does! Thanks for asking. It reminded me that I should have updated this a long time ago, especially since I have bought a few new stocks for our little girl, besides adding to existing positions. Good intentions for this year: update the Pink Portfolio series regularly. And that is exactly what I want to do with this article.
The concept
In May 2016, almost three years ago, I set up the Pink Portfolio for our little girl. My wife and I are the proud parents of a wonderful four-year-old girl. When you have children, the ideal moment to start investing is from birth. But as is the case with many middle-class people, we don't have thousands of dollars lying around to invest for the apple of our eye. We decided to put aside $150 a month for her that we can use to create a portfolio. For special occasions, such as her birthday, she gets some extra money from her parents and grandparents. Later, we might raise the amount, but for now, we keep it at $150.
Every month I buy stocks, or more accurately, mostly one stock. Every now and then, I give an update here on SA. I chose to call it the Pink Portfolio because that is her favorite color, not that uncommon for girls.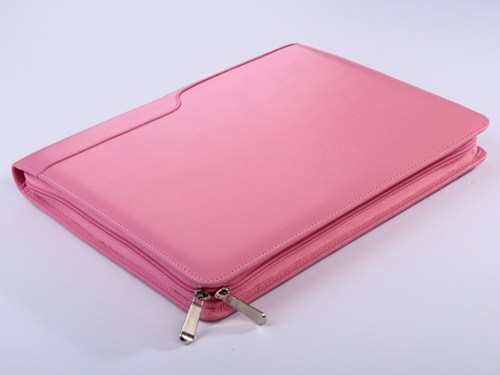 (Source: artfire.com)
For a lot of big shots, $150 a month means nothing - maybe just a tip in a fancy restaurant, a drop in the ocean, but for us, this is something. Next to that $150 a month for our sweetie's Pink Portfolio, we also put money aside for our own retirement portfolio, we still have quite some costs to pay off our mortgage, and we also still need money to refurbish our house, although the light at the end of the tunnel is slowly coming for the refurbishing costs. Like a lot of younger people, our budget is limited.
Besides this remark, I also want to mention a few things: I have a real low-cost broker (just $0.58 per transaction), and I live in Europe, which means that I don't really put the money aside for her education, because the system is different here and often cheaper. We also don't have special plans for that. It is really for her later life. I'm pretty confident we will be able to pay for her education.
This means that the time frame for this portfolio is really long: 20 to 50 years or maybe even longer, depending on what our daughter wants to do with it once she is an adult: make the honeymoon of her dreams, buy a house or use it to retire early.
For all the stocks in her portfolio, I want to have a link with her interests or life, although I have to admit that I sometimes have a vivid imagination.
The first buy in the Pink Portfolio was Nike (NKE), as her favorite sweater of that period was produced by Nike. She still loves the brand and has Nike sneakers, which she is really attached to and always wears on Saturdays for her (toddlers') gymnastics.
The second buy was around her second birthday, and it was Disney (DIS) since she loved Mickey Touse (that is how she pronounced it back then) so much. By now, she doesn't only love Mickey and Minnie Mouse but also Donald Duck, Goofy, and especially Elsa and Anna, the two leading ladies from Frozen. I haven't told her yet that a second movie is coming later this year, because she would ask at least once per day.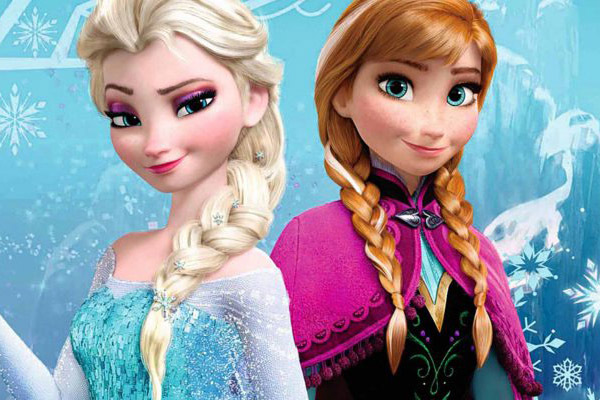 (Source)
I have also bought shares of Apple (AAPL) because my wife has an iPhone, which intrigues our daughter a lot more than my simple and much cheaper Android mobile phone.
My wife and I are both real coffee addicts. Our daughter used to call coffee "toffee" when she was younger. We love coffee so much that we have a rather fancy built-in coffee machine at home. One of our daughter's favorite moments is when she is allowed to push the button to make her parents a great cup of coffee. Now that she is almost five, she still really loves that ritual. As real coffee aficionados, we regularly change of coffee beans brands, so our taste buds get new sensations every now and then. One of the brands of coffee beans we regularly buy is Starbucks (SBUX). So, that was an obvious stock choice for the Pink Portfolio as well.
I also added V.F. Corp (NYSE:VFC), the first dividend aristocrat in the Pink Portfolio. Our daughter still loves the Kipling brand (or actually especially the Kipling monkey), and she also has an Eastpak toddler rucksack, which she uses every day. Guess what color it is?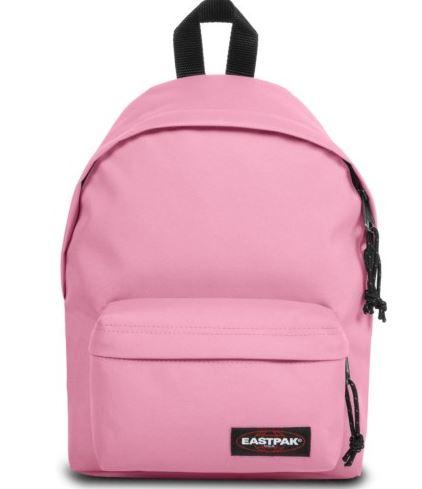 (Source)
Then in August 2017, I wrote the last article in the series of the Pink Portfolio so far. I bought Hasbro (HAS). I thought the maker of great games such as Scrabble and Play-Doh (there is the link with our daughter!) was worth more than the 11 points score of its name.

Adding to existing positions
The positions in the Pink Portfolio were rather small. In the last update, Nike was the largest position at just above $1000 and Hasbro, the last buy, was the smallest at just $104. Apple and VF Corp were somewhere in the $300s. Since I considered all positions as very valuable stocks for the long term, I have been adding substantially to these stocks, especially if the stock price slumped. And there have been quite a few opportunities. This is the stock price evolution of Apple since August 2017 for example: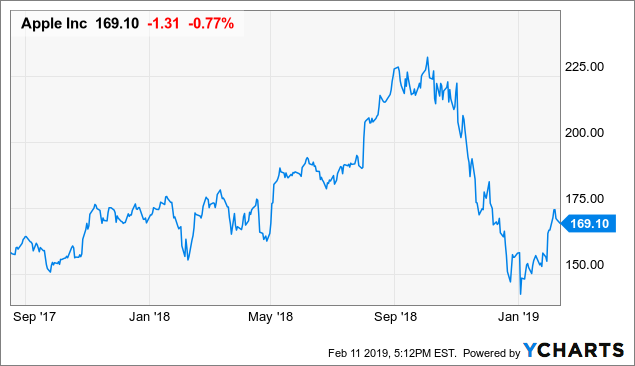 Hasbro has been an underperformer since August 2017: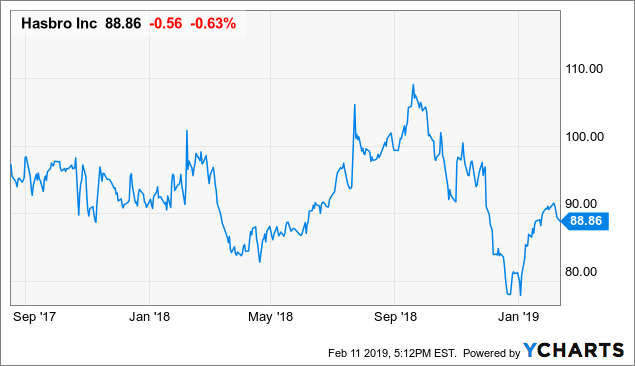 This is the evolution of the stock price of VF Corp: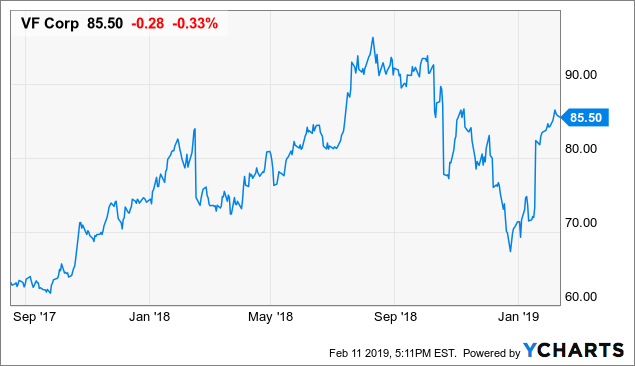 The biggest position in the Pink Portfolio, Nike, has been performing very well, after an initial drop in the stock price: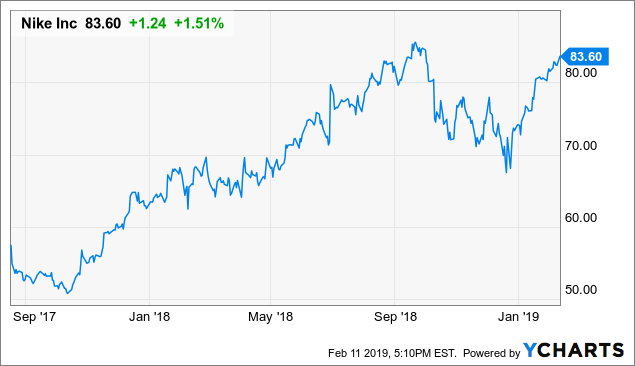 Starbucks had a mixed performance initially, but it has done very well over the last six months: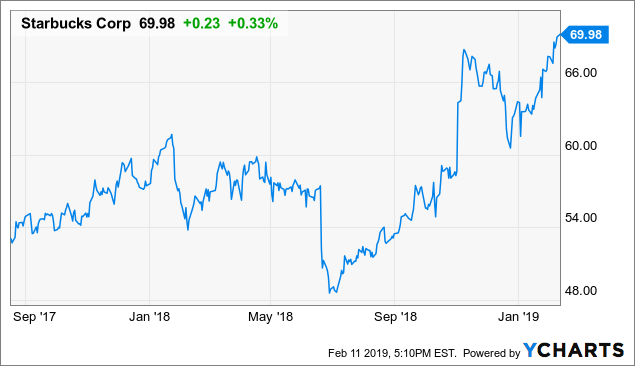 Disney has made no substantial gains since August 2017: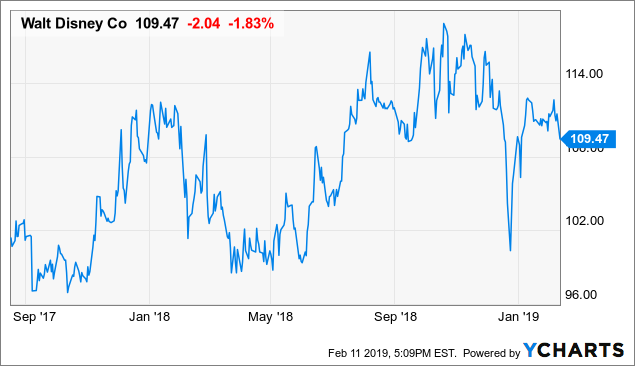 New in the Pink Portfolio: Activision Blizzard
I have been adding a lot to the existing positions, but I have also added a few other stocks to the Pink Portfolio.
The first addition to the Pink Portfolio is Activision Blizzard (NASDAQ:ATVI). As most of you will probably know, Activision Blizzard develops and distributes games for video game consoles, personal computers (PC), and mobile devices. Famous games of Activison Blizzard are Overwatch, World of Warcraft, Heroes of the Storm, StarCraft, Diablo, and Hearthstone.
Activision Blizzard has had a rough time lately, just like the other gaming companies and its stock price has been cut in half. The reason is the competition with the freemium game Fortnite. Freemium in that sense that it's free to play, but you have in-app purchases. This has caused problems for all traditional game makers.
But as the Pink Portfolio is for the really long term, I don't mind all that much and I am confident that the stock will recover. After all, Starbucks has had a big slump too in 2018, Hasbro is still under the initial buying price, Apple had a big fall etc. Actually, all stocks have had periods of underperformance. Over the longer term, these mostly proved to be excellent buying opportunities.
Activision Blizzard has a dividend. Although its dividend yield is low, with just 0.77%, it has been a steady dividend grower for eight years. It raises its dividend every year with low to middle double digits, as you can see: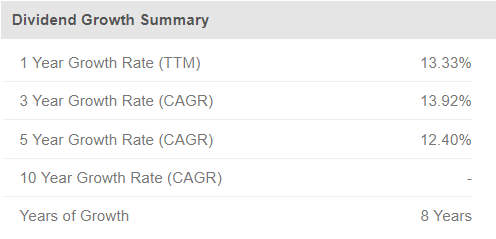 (Source: Seeking Alpha)
It has a payout ratio of 39.7%, very close to the sweet spot of 41%.
Even though gaming is more typical for boys than for girls, I think this is a great stock for our girl. I really chuckle aloud if I imagine the following situation in the future: our daughter has a love interest and he is a gamer. Maybe he rambles on to her about how good he is and then she suddenly says: 'Oh, I own a part of that company.' Must be a golden moment, I think, to see the look on that boy's face.
New in the Pink Portfolio #2: Match Group
Match (MTCH) is the second new stock in the Pink Portfolio. Again, I started from that chuckle that our daughter could earn money from her friends (and maybe herself) when they use the app (at the appropriate age) of Match to look for a suitable partner: Tinder.
Of course, this is the first stock in the Pink Portfolio that breaks one of the rules that I set out at the beginning of the Pink Portfolio: the stock should have a dividend. But I have realized that a few growth stocks can have the advantage of spicing up the portfolio with bigger stock returns. And as the investing horizon is so very long-term, it is of course also possible that growth stocks become dividend payers at a certain moment in the faraway future. Going From Growth To Value, as it were.
I think there is a lot of growth left for Match Group. The company has several brands that span different target groups, from young to old: Tinder, Meetic, OkCupid, Match, Pairs etc. It is also a very international company: it has developed apps in 42 languages in almost 200 countries. While I think that the adoption of Tinder and other online dating apps has become more and more widespread in the US and Western Europe, there is still a lot of market share to take in the rest of the world. If there is one company that is in pole position to grab that opportunity, it is Match Group.
The company has a market cap of $15B now and I can see that expand several times over the next years and decades. The company has a P/E of 36.5 and a forward P/E of 33.7, according to finviz.com. That is rather high, but don't forget that this is a growth stock. It is expected to grow its earnings annually by 28.5% over the next five year. If you would calculate a 'future PEG' by dividing the forward P/E by the growth expectations of the next five years, that would give Match a 'forward PEG' of just 1.18, which is still fair, in my opinion. I use the word 'still' since I have been buying at lower prices than after the big uptick after the recent earnings release.
The portfolio as it is now
After all the explanation, it is time to have a look at how the Pink Portfolio looks like now. And it has changed quite a lot! This is how the Pink Portfolio looks now:

(Source: the author; price= current price, purchase is average price of the several purchases per stock, cost is the cost of the broker, div py is dividend per year).
As you can see, $150 per month (with a few extra bucks on birthdays and Christmas) can grow to a substantial amount. The total worth of the Pink Portfolio is already $7327. That is in less than 3 years, with a small amount each month. That is the power of compounding!
A few remarks:
I have used the dividends when I needed them to purchase an extra share along the way, not specifically of the same stock.
I have not added to Nike, since I am already overweight there, especially with the big capital appreciation. For the same reason, I have only added three shares of Starbucks.
I have a strong belief in Disney. It may take a few years, but I think its streaming service will be a killer and now is the time to accumulate.
I still consider all stocks as great stocks going forwards, although I intend to refrain from adding to Hasbro and Activision Blizzard all too much for the moment.
I intend to keep diversifying the portfolio with a few extra growth stocks.
Takeaway
Even with $150 per month, you can make a great portfolio. A few stocks perform very well, especially Nike, Starbucks, VF Corp, and the latest addition Match Group. I will keep adding money to the Pink Portfolio and I intend to update you of every new purchase or on special occasions.
If you want to see how the Pink Portfolio keeps growing, please push the "Follow" button.
In the meantime, keep growing!
Disclosure: I am/we are long ATVI, AAPL, MTCH, DIS, NKE, HAS, SBUX, VFC. I wrote this article myself, and it expresses my own opinions. I am not receiving compensation for it (other than from Seeking Alpha). I have no business relationship with any company whose stock is mentioned in this article.