As the F in the popularized FANG trade, Facebook (NASDAQ:FB) was heralded by some as a can't miss pick. As the company grew its user base, analysts couldn't seem to get out of each other's way to recommend the stock. Aside from a few fits and starts, the story seemed intact until July of last year. Though the last month or so has been good to investors as the stock recovered more than 30% from its lows, there are storm clouds on the horizon.
Size matters
Slowing revenue, user growth, and a lower operating margin are clouds that have been building for quite a while. Investors being told to ignore the company's size are faced with the reality that size is a weight dragging Facebook's revenue down. Many analysts are comfortable suggesting that 2019 is a transition year and that 2020 is when Facebook will regain its former strength. Facebook acknowledges that Stories are growing fast, yet they monetize at a lower rate than News Feed. It's possible that the company may find a way to monetize Stories at a faster pace, but the company and analysts seem to disagree.
| | | | |
| --- | --- | --- | --- |
| Quarter | Revenue Growth | Monthly Active Users | Operating Margin |
| Q4 2017 | +47% | 2.13b - up 14% | 57% |
| Q1 2018 | +49% | 2.2b - up 13% | 46% |
| Q2 2018 | +42% | 2.23b - up 11% | 44% |
| Q3 2018 | +33% | 2.27b - up 10% | 42% |
| Q4 2018 | +30% | 2.32 - up 9% | 46.2% |
(Source: Facebook Q4 2017 - Q1 2018 - Q2 2018 - Q3 2018 - Q4 2018 quarterly reports)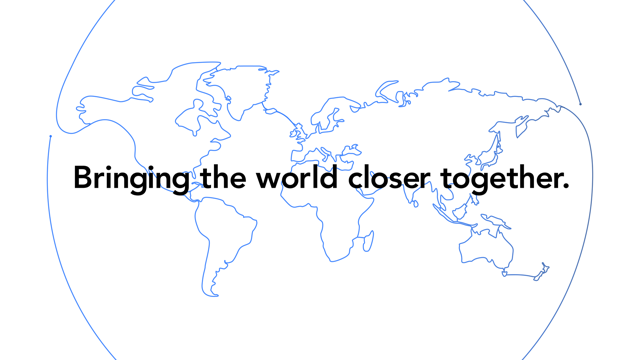 (Source: Facebook information page)
The theme seems to be that the company struggled last year because of security concerns. However, with Monthly Active Users falling on a consistent basis and revenue following suit, it seems that the law of large numbers is what is holding the company back. Those hoping for a turnaround should look carefully at analyst's predictions for 2019 and 2020 revenue growth.
For 2019, the company is expected to post revenue growth of just over 23%. Projections for 2020 suggest revenue growth of just over 20%. If these numbers hold true, this would represent three consecutive years of steadily slowing revenue growth.
Given the trend and expected slowdown in revenue, it seems essentially guaranteed that monthly users will continue to grow at a slower rate. When it comes to operating margin, the company had been on a consistent decline until the fourth quarter. Investors who aren't paying attention to Facebook's conference calls may think the company's margins are on the upswing. However, for multiple quarters, David Wehner CFO has been saying the same thing.
We continue to have an outlook for expense growth in 2019 of 40% to 50% total expense growth."
The net effect on Facebook's operating margin is clear. Top-line growth that increases by 23%, with expenses growing at around double that rate, will compress the company's margin significantly. If we're looking for where the company's margin might land, the answer comes from David Wehner and the company's second quarter conference call.
Over the next several years, we would anticipate that our operating margins will trend towards the mid-30s on a percentage basis."
Facebook's top-line is slowing, expenses are expected to grow much faster, and the company's operating margin will fall by as much as 20% over the next few years. Investors hoping for a turnaround should probably readjust their expectations.
Value is a relative term
A second cloud over Facebook is something that isn't obvious without some historical perspective. If we look back at August 2017, the projection for full-year 2018 EPS was $6.48, and the shares traded for roughly $165 per share. Using these figures, Facebook stock had a forward P/E ratio of about 25 times earnings. At this same point, analysts were suggesting EPS growth through 2018 of about 36%. Using the PEG ratio, the shares looked relatively attractive at a PEG of 0.7.
If we move forward to a story I wrote about Facebook in August of 2018, the numbers had changed significantly. The shares traded at $183 and analysts were expecting 2019 EPS of $8.35. Given this price and EPS, the stock held a forward P/E ratio of 22. However, the company's slower growth was beginning to become apparent, as analysts now called for a 5-year EPS growth rate of 22%. The updated PEG ratio had climbed to 1.
If we look at the last month or so, the numbers, of course, have moved again. A few weeks ago, when I started prepping for this story, analysts had cut their 2019 EPS estimates from $8.28 to $7.43 over the last 90 days. The five-year EPS growth rate expected at that time was 18%. Today, the shares have risen a bit, 2019 estimates sit at $7.54, yet 5-year EPS growth expectations have been cut to 16.4%. With shares trading at about $166 per share, the company's forward P/E stands at 22. Once again looking at the PEG ratio, investors are now being asked to accept 1.3.
It's possible that Facebook will prove analysts wrong in the future. The company may find a way to improve its earnings growth and reverse what seems to be a consistent deceleration. However, based on current expectations, investors are paying relatively more for the shares than over the last two years.
Users are growing weary and worried
A topic that isn't popular to talk about among Facebook investors is social media exhaustion, which could be the biggest storm cloud facing the stock. At first, Facebook was a novelty where its growth fed upon itself. As users joined the service, they insisted their friends join so they could share their lives.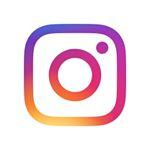 (Source: Instagram)
Once the platform reached critical mass with billions of users, the site's purpose and tenor changed. Facebook's investors and management focused on monetizing the platform and businesses of all sizes joined in the fray. As businesses looked for ways to leverage their social media presence, Facebook's News Feed seems to be more cluttered. A study last year found that even though businesses use social media advertising, "less than half (48%) say they see ROI from this strategy."
According to Facebook research, users want to see more content from their family and friends. Users are less interested in posts from brands. If that is the case, a study of my own News Feed suggests the company's research doesn't match to its practices. Looking at the first 25 posts in my mobile News Feed on a recent day, I found the following:
15 posts from companies that I follow - CNBC, NFL, and others
5 ads - (3 single ads - 2 were side scrolling options with multiple items)
3 shares of another post by one of my friends
1 personal video
1 personal post
It's all too easy for businesses to post many times per day versus a friend or family member. Advertising represents the majority of Facebook's revenue, so it makes sense that multiple ads would make their way into my Feed. That being said, with only 20% of my posts coming from family or friends, the utility of the service is far less than it used to be.
My experience is far from unique. A New York Times article recognized that users saw political ads and re-posted articles as Facebook becoming, "a garbage platform." This same article also noted that some users now feel, "the benefit now fails to outweigh the cost" of using the service. A Business Insider article found a similar result. The author examined the use of Facebook and Twitter and wanted the answer to one question: "Did I even learn anything from that brief social-media aside?" "The answer is never yes. It was always a distraction."
Multiple research studies found even more troubling results from the usage of social media. A study in 2016, found a threefold risk of depression and anxiety among people who used the most social media platforms. These issues were thought to stem from cyber-bulling, a distorted view of other people's lives, and time spent seen as a waste. A University of Pittsburgh study of 18-30-year-olds found those who logged into social media more often had disturbed sleep.
Further, the American Journal of Preventative Medicine studied 7,000 19-32-year-olds. This study found those who spend the most time on social media were twice as likely to report experiencing social isolation. An article from MarketWatch this year reported on two studies showing active social media use being tied to possible depression. In the most damning bit of evidence, a University of Pennsylvania study found:
Those who drastically cut back on their use of sites like Facebook, Instagram, and Snapchat, often saw a marked improvement in their mood and how they felt about their lives."
It may be that Facebook's slowing user and revenue growth are coming from a much bigger issue than just hitting critical mass. It seems users are coming to the realization that social media isn't as informative, entertaining, or useful, as it seemed at first.
The bottom line
Facebook's slowing user growth seems an unavoidable consequence of the size of the company's platforms. The company's revenue growth has been consistently slowing and seems slated to continue. On the valuation front, Facebook seems relatively cheap when compared to some higher valuation stocks. However, it likely makes more sense to compare Facebook's prior value to current value, rather than in comparison to other companies.
If the core trouble with Facebook, Instagram, or other social media platforms, is users are growing weary of their use, it's more difficult for the company to solve this issue. What would help users to find more value might be changes that would harm Facebook's growth. Users want to see less company information and more posts from their friends and family. Less company interaction might mean less advertising revenue from these businesses. Facebook users are moving toward using stories and messages. In this space, the company has freely admitted it will be a while before it can monetize these at the level of News Feed.
While Facebook tries to figure out how to improve its growth and improve the user experience, it's possible the stock will struggle to find direction. Investors will likely be disappointed if they expect the recent run-up to continue.
Disclosure: I/we have no positions in any stocks mentioned, and no plans to initiate any positions within the next 72 hours. I wrote this article myself, and it expresses my own opinions. I am not receiving compensation for it (other than from Seeking Alpha). I have no business relationship with any company whose stock is mentioned in this article.