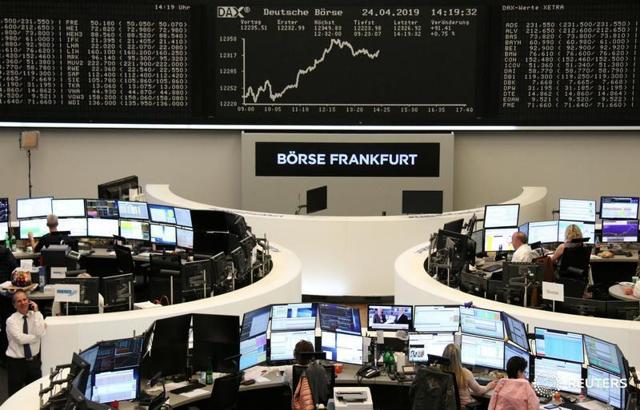 Photo Source: REUTERS/Staff. The German share price index DAX graph is pictured at the stock exchange in Frankfurt, Germany, April 24, 2019.
For the month, 89% of all CEFs posted NAV-based returns in the black, with 79% of equity CEFs and 95% of fixed income CEFs chalking up returns in the plus column. For the first month in five, Lipper's world equity CEFs macro-group (+2.26%) outpaced its two equity-based brethren: mixed-asset CEFs (+2.08%) and domestic equity CEFs (+0.91%). For the first month in 17, the Core CEFs classification (+3.74%) outperformed all other equity classifications, followed by Growth CEFs (+3.23%) and Value CEFs (+3.18%).
All of the domestic taxable fixed income CEF classifications posted plus-side returns for the month, with Loan Participation CEFs (+1.72%, March's laggard), High Yield CEFs (Leveraged) (+1.56%), and High Yield CEFs (+1.45%) posting the strongest returns of the group. And for the sixth consecutive month, the municipal debt CEFs macro-group posted a return in the black (+0.60%) on average, with all the classifications in the group experiencing plus-side returns for April. The median discount of all CEFs for the month narrowed 28 bps to 7.58%—still narrower than the 12-month moving average median discount (8.57%). In this report, we highlight April 2019 CEF performance trends, premiums and discounts, and corporate actions and events.
Disclosure: I/we have no positions in any stocks mentioned, and no plans to initiate any positions within the next 72 hours. I wrote this article myself, and it expresses my own opinions. I am not receiving compensation for it. I have no business relationship with any company whose stock is mentioned in this article.