Thesis
This article is detailed and factual; a serious effort that debunks the bearish perspective on Rite Aid (RAD) here on Seeking Alpha (or anywhere else).
Rite Aid is substantially undervalued for two primary reasons: Bloated SG&A obscuring the true profitability of the enterprise, and macro-level recency bias amplifying the perception of business model risk. Investors seem to have little hope that profitability can be fixed or that revenue will grow, and there is unfortunately very little serious thought being given to the company's balance sheet.
We believe Rite Aid should trade over $48 a share (a market cap of $2.6B) based on a realistic valuation of their operations and assets: This is a more than 500% increase from its current price of $7.90 a share. The doom and gloom surrounding the entire healthcare sector, and specifically retail pharmacies and pharmacy benefit managers (PBMs) is over-done. While there are reasonable arguments for caution, the magnitude of change in market perception has far outpaced reality.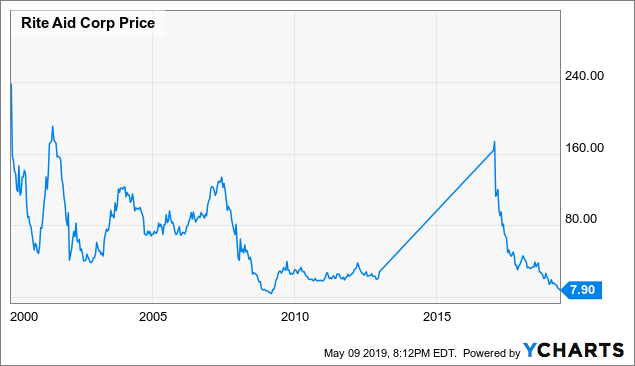 The article will scrutinize the company's operations in some detail, observing how SG&A is currently problematic (but fixable), and which business lines have a real future (and which should be shut down). It will also examine the balance sheet in some detail, identifying literally billions of dollars of value currently not recognized, and suggest several ways the company could leverage assets to further address SG&A.
I sincerely hope you appreciate this article, and thoughtful responses are always appreciated.
Enjoy!
Retail Pharmacy Challenges
Let's begin with the issue of recency bias. It impacts Rite Aid, but now also Walgreens Boots Alliance (WBA) and CVS Health (CVS).
First, we need to understand how a retail pharmacy makes money. Retail pharmacies negotiate reimbursement rates with a "Payer" such as health plan sponsors or PBMs. Within these agreements, branded drugs have different reimbursement rates than generics. Although revenue is higher on branded drugs, the margins are lower for the pharmacy, because health plans know more about the pharmacies actual cost for the drug and reimburse at rates much closer to this cost (branded drug reimbursements are typically based on the average wholesale price less some percentage plus a dispensing fee).
Pharmacies, however, make most of their profits on generic drugs. A higher mix of sales towards generics would decrease revenues, but greatly increase gross profit due to the higher margins. Generics are priced at a maximum allowable cost rather than with a formula, which enables margin expansion as additional manufacturers begin offering generic drugs. Here's how: When a branded drug first becomes generic there is typically one manufacturer with exclusivity for the first six months; they charge a price relatively close to the branded drug. As additional manufacturers enter the market, competition forces lower and lower prices, often dropping faster than the Payer can lower the maximum allowable cost. During these periods, margins increase for retail pharmacies. *(See footnote at very end)
Scale matters too, with multiple manufacturers. The more purchasing power a pharmacy has, the better the negotiated price, and the higher the margin. Taken together then, the greater the amount of new generic drugs (and manufacturers) on the market, and the more scale a pharmacy has, the higher their margins and gross profit even if revenue declines.
During the long-drawn-out process of the failed/modified acquisition by Walgreens, Rite Aid experienced significant pressure as PBMs aggressively cut Rite Aid's reimbursement rates, despite Rite Aid not being able to purchase with scale, causing sharp operating margin declines. Investors punished Rite Aid, forgetting that many of these factors are dynamic, and missing that they may swing in favor of Rite Aid going forward. Recency bias…
Walgreens and CVS are now reporting some of the same issues, for two reasons. First, there have been fewer generics coming to market to compete against branded drugs. More importantly, the generics that had multiple manufacturers have had their price cut so significantly that some manufacturers stopped producing the generic altogether, leaving only one or two manufacturers in the marketplace, giving the remaining manufacturers greater pricing power. As generic costs increase, Payers don't increase the maximum allowable cost nearly as quickly as they seek to decrease it. Therefore, operating margins face significant pressure until the reimbursement gets realigned with the new cost.
Our point is that reimbursement rate pressure is temporary. It's not a trend that will continue forever. In fact, the pressure to introduce generics into the market more quickly and with multiple manufacturers means that retail pharmacy margins are likely to grow considerably in the coming years once the dust settles. Drug manufacturers, without question, will want to reverse this trend without the assistance of Congress, because Congress has been known to act with a heavy hand (that might benefit retail pharmacies even more). *(See footnote at very end)
On the flip side, now that Walgreens and CVS are feeling greater pain, the likelihood of the Payer to increase the maximum allowable cost is much higher due to the combined pushback.
For Rite Aid, the potential for retail pharmacy margin improvement seems much stronger than investors believe likely. In fact, Rite Aid surprised analysts on the last call by stating that their reimbursement rate pressure would be roughly equal to the prior fiscal year (read the encounter between William Reuter from Bank of America Merrill Lynch (BAC) and John Standley). This is due to the recently signed McKesson (MCK) deal which provides Rite Aid with prescription drug purchasing scale similar to Walgreens for the next ten years, combined with the fact that Rite Aid already took major reimbursement rate cuts during the acquisition discussions. A small increase in margin for Rite Aid would have a sizable impact on their financials. Prescription drug sales account for nearly 67% of the Retail Pharmacy sales. While many bearish Seeking Alpha articles have focused on Rite Aid's front-end sales, these make up less than 18% of Rite Aid's total Retail Pharmacy sales. The reversal in the prescription drug trends will be the key to the turnaround in performance.
"Recency bias" was highlighted in a prior article on United Natural Foods (UNFI). Humans are human. It is generally our nature to more greatly emphasize recent events, and to de-emphasize events farther into the past. This phenomenon is probably most obvious in sports. Do you know any fair-weather football fans? They are supportive and enthusiastic when the team performs well, but vocal pessimists when the team is not doing so well, no matter how many Super Bowls or Championships the team has won.
Getting back to the challenges facing the retail pharmacies… As Aaron Rodgers, the Green Bay Packers quarterback, once stated "R-E-L-A-X, relax, it's going to be OK." The team had started the year 1-2. They went on to win the next 11 of 13 games.
The challenges facing the retail pharmacies are not permanent. They are a function of cyclicality. Investors and analysts need to R-E-L-A-X.
Pharmacy Benefit Manager Challenges
PBMs have also been under significant pressure by Congress which has hurt the valuations of Cigna (CI), CVS, and UnitedHealth Group (UNH) which respectively own Express Scripts, Caremark, and OptumRX. These three PBMs comprise over 70% of the market although emerging PBMs like Rite Aid's EnvisionRX are starting to gain market share.
PBMs select the drugs that they want to cover under their formulary, which ultimately determines the products that insurance plans cover. Many PBMs give preferential treatment to certain branded drugs by leaving competing generics off of the formulary in order to receive a greater kickback from the volume-based rebates that branded drug manufacturers offer. The majority of PBMs then keep the rebate and do not pass the savings onto the plan sponsor. This has also contributed to the margin pressures we just discussed. These hidden agreements essentially prevent customers from getting cheaper generics which in turn makes it less likely for multiple manufacturers to produce the drug. In essence, healthcare costs increase for everyone, because PBMs are improperly steering customers towards more expensive branded drugs while simultaneously inflating generic drug prices by preventing the economies of scale and margins necessary for multiple generic manufacturers.
EnvisionRX Opportunity
Rite Aid has a significant advantage over competitors with respect to this issue. Their PBM, EnvisionRX, was purchased in 2015 for $1.8B in cash and 27.9 million Rite Aid shares which at the time valued the deal at around $2B. At current levels the stock portion would now be worth about only $11 million… too bad they didn't do the entire deal with equity!
EnvisionRX has a completely transparent model. If they obtain any sort of rebate from a branded drug manufacturer, they pass that rebate directly on to the plan sponsor that is providing the health plan to their employees. This allows the employer to then lower healthcare costs or copays or do whatever they think is best. Congress appears to prefer this approach, which means there should be no disruption to EnvisionRX's business model as the broader problem is addressed. While it makes sense that other PBMs may lose value due to shrinking profit margins, the value of EnvisionRX should at least stay the same.
Additionally, the opportunity for Rite Aid to grow the PBM is significant. They have already shown this with over a 90% increase in Medicare Part D lives covered in the last two years from 328,000 to 624,000.
I promised facts, and the problem is that the attempted merger with Walgreens significantly impeded the EnvisionRX strategy as the merger uncertainty made current and new commercial customers hesitant to sign multi-year contracts. Due to the Medicare Part D bidding process, merger uncertainty is not a factor, which is why EnvisionRX's ability to significantly grow Medicare Part D business was unhindered. This is key to understanding the hidden value and unrealized potential of the PBM.
The commercial business still makes up the majority of the covered lives. On the Q3, 2019 earnings call, Rite Aid stated that Medicare Part D represents only 20% of EnvisionRX. Since EnvisionRX lost several large legacy commercial customers during the last two years it is understandable why the PBM gross profit has only increased 6.3% despite significant Medicare Part D growth. However, Medicare Part D growth will have a greater and greater impact going forward and, more importantly, the commercial segment should start to see growth again.
If we go back beyond just the uncertainty of the last two years, the only financial information available on EnvisionRX prior to the Rite Aid acquisition is a 2013 report that pegged revenue at $3.5 billion. Despite the turmoil of the last several years, EnvisionRX has grown revenue 74% from 2013 to the $6.1 billion level it is today.
Bearish Seeking Alpha writers have focused on last year's write-down of goodwill by $312,984 on EnvisionRX as a sign it has lost value. On the books, EnvisionRX now represents goodwill of only $1,064,644. Rite Aid's method of accounting is based on adjusted EBITDA, which is the primary reason for the write-off. Despite gross profit increasing 6.3% during the last two years, adjusted EBITDA has fallen 15.9%. In dollar terms, gross profit increased by $24.9M while adjusted EBITDA fell $30M. According to the 10-K, Rite Aid has stated the primary driver of this has been $47.5M in increased SG&A costs that are required to significantly grow the PBM. This is a large increase in SG&A. If SG&A was kept constant, Rite Aid's EPS would be $0.88 higher (due to Rite Aid's net operating losses (NOLs) no tax adjustment is being made). The expectation is that the build-out of the EnvisionRX infrastructure, technology, and team is complete. We should see significant increases to adjusted EBITDA in the coming years as SG&A stays flat while revenue and gross profit grow at higher levels.
Are there sufficient opportunities for Rite Aid to grow the business to justify this type of SG&A spend?
Sticking with Medicare Part D for the moment, in 2018, according to the most recent data just released in early April, there are 48.3 total lives within the Medicare Part D plan (an increase from 43.4 million a year ago). Rite Aid has less than a 2% market share. The opportunity for further gains is enormous.
However, the real opportunity for EnvisionRX may not be in Medicare Part D at all. Under proper management, 2020 and 2021 could be significant growth years for EnvisionRX within the regional healthcare space.
Rite Aid acquired Health Dialog Services Corporation in 2014 which is a leader in health coaching and shared decision making. The care team collaborates with patients to establish health goals and is focused on positive patient outcomes. Up until now, Health Dialog Services was not utilized in a very effective manner, because they partnered with local physicians and hospitals which are groups that are unable to reimburse them for their services. However, the CVS merger with Aetna (AET) combined with CVS's PBM (Caremark) has modeled the path forward that Rite Aid should take which will focus on receiving payment for creating positive health outcomes for patients. The focus on positive health outcomes meaningfully reduces provider costs by making sure patients are making the best medical and health decisions and adhering to their needs and diets. Interestingly, the CVS Caremark / Aetna partnership should also make Rite Aid a very attractive independent offering for small regional health insurers that compete with Aetna. Rite Aid can use their Health Dialog Services team as an add-on service to their PBM to generate an entirely new stream of revenue (something that can be done as part of Medicare Part D as well). The small regional health insurers should jump on the opportunity.
Bloated SG&A
While the SG&A may be justified at the PBM level, it is most certainly not justified at the Retail Pharmacy level. We find it remarkable that the gross margin of the Retail Pharmacy business is 27% compared to 6.9% for the PBM; however, they both have an EBITDA margin of 2.6%! The issue is that SG&A as a percentage of sales for the Retail Pharmacy business is also 27% - exactly equal to the gross margin.
Comparing Rite Aid's retail pharmacy to Walgreens (using Walgreens 10-K ending in October of 2018), Walgreens had a lower gross margin of 24.1%, but SG&A as a percent of sales was only 19.2% resulting in an adjusted EBITDA margin of 6.2%.
Scale does not explain the difference in SG&A costs as a percentage of sales, especially with the new McKesson deal that Rite Aid recently signed giving it nearly identical purchasing power to Walgreens, with the added bonus of being able to transfer the contract to a potential acquirer. Furthermore, SG&A doesn't even include cost of goods sold. Rite Aid doesn't have a gross margin problem.
In March, Rite Aid announced that they will be cutting $55M in SG&A by eliminating 20% of the corporate positions at the headquarters. This is a welcome action, but, using 2018's financials and applying the cut to the Retail Pharmacy side only, would reduce SG&A as a percentage of revenues to just 26.6%. Note that the trend is not good: Prior to the sale of stores to Walgreens, SG&A as a percent of revenue was 27.3% in 2018, 26.7% in 2017, and 26.1% in 2016. The only reason that SG&A showed a slight improvement in 2019 was due to the $80M in TSA fees received. Cost cutting should not be limited to job elimination. A thorough review of store remodels should also be done. While we applaud Rite Aid for converting over 71% of their stores to the new "Wellness" format, we question the necessity to continue to spend $100M a year to continue the remodels and construction of new stores. We suspect that the store count will decline over time as leases expire and that the pace of the remodeling should be scaled back significantly.
This is precisely why Rite Aid was so attractive to Walgreens. The stores are very profitable, in fact, they are more profitable than Walgreen's stores. All that is necessary is to cut SG&A. Using 2018 revenues, if Rite Aid cut SG&A on the Retail Pharmacy segment down to just 2016 levels of 26.1% it would result in a SG&A reduction of $220M rather than the announced $55M reduction. The Walgreens TSA fees of $80.2M that reduced SG&A last year were backed out to calculate the required savings. At $220M, Rite Aid would add earnings per share of $4.09 (excluding tax due to the NOLs).
Rite Aid can certainly be turned around, but they need an aggressive cost-cutter.
New CEO
At the same time as the SG&A reductions were announced, Rite Aid announced that they were in the process of finding a new CEO. John Standley may have been very good at trying to find M&A opportunities and he nearly sold the entire company to Walgreens at a very good price. But he paid less attention to the actual operations of Rite Aid over his tenure. If Rite Aid is able to find a highly qualified CEO able to aggressively cut SG&A without sacrificing growth, the share price will jump.
In a prior article, it was highlighted how GameStop brought in three consulting firms that identified at least $100M in net SG&A savings, comprised almost entirely from operational improvements rather than head-count reductions. The $100M represents a 5.3% cut from the $1.9B in SG&A that GameStop reported during the last fiscal year. A similar percentage reduction from Rite Aid would reduce SG&A by $230M (TSA fees were again added back in this calculation) which is almost precisely the $220M figure we identified above that would take SG&A back to 2016 levels.
This is very achievable! There should be ample opportunity for Rite Aid to cut direct and indirect SG&A expenses in categories ranging from employee travel costs to logistics and the supply of store inventory. If Rite Aid doesn't know how to do it, they should hire someone to show them how. It's astounding that an activist has not yet made a move on Rite Aid. The opportunity is tremendous and with no debt maturities until 2024 there is a long runway to achieve improvements before needing to refinance. Furthermore, Rite Aid's debt covenants are very favorable. At this point, Rite Aid's covenants would allow them to borrow an additional $1.75B in debt - 100% of which they could borrow from their current revolver without even needing to issue additional debt. Rite Aid has massive liquidity.
Board of Directors
In April, Rite Aid announced the replacement of two board members. In the past year, Rite Aid has now added five new, independent board members, which constitute a majority of the nine-member board. The newest additions have experience with Humana, Anthem, and CIGNA. We are very encouraged by the changes to the board of directors. In particular, we would note that Elizabeth Burr "was responsible for driving the design, build and adoption of new product platforms in digital health, provider experience, and telemedicine, to improve health outcomes, create superior member experiences, and improve health care costs" at Humana. We discussed how Rite Aid should focus on improving health outcomes, and we will soon discuss the potential for telemedicine. Therefore, this board appointment is noteworthy as it confirms the direction Rite Aid should be moving towards.
Hidden Assets
Aside from the actual operations, Rite Aid has significant assets. Some of these assets are not even accounted for on the financials, which is quite rare.
Rite Aid has 171 million scripts (214 million 30-day equivalent scripts). After confirming with Investor Relations, the only representation of these scripts on the balance sheet is a $92.3M value within Goodwill and Other Intangibles.
The market for scripts is extremely liquid. Scripts are typically priced between $10 to $20 a script. Remarkably, it is a value that has not changed at all over the years. Read this earnings call from the fourth quarter of 2012.
Karru Martinson from Deutsche Bank asks
When you look at the prescription file buys that you're planning for this year, I mean, are you still looking at valuations in kind of $10 to $20 per script valuation? And then would that be applicable to your own script base?
Frank Vitrano, the CFO at the time, responds,
Current assets, that's pretty much the range that we've seen. There are particular instances where it might go north of that if there's a more competitive activity, if there's 2 or 3 guys that are bidding for that. But that's generally a pretty good range."
Scripts are worth $10 to $20 a script and sometimes more.
At $10 to $20 a script, Rite Aid scripts would be valued between $1.7B and $3.4B. I confirmed with Investor Relations that if Rite Aid were selling scripts the 171 million number should be used and not the 30-day equivalency. Again – I promised to be factual. A valuation at the midpoint of $15 would value the scripts at $2.6B, which is nearly equal to long-term debt, for the scripts alone!!
Fred's recently sold all of their standalone retail pharmacy scripts and drug inventory to Walgreens. Fred's sold their scripts for $156.1 million and also received $20.6 million based on the value of the inventory that was included in the sale for a total of $176.7M.
The sale of the scripts to Walgreens provides a rather remarkable case study for detailing out this hidden asset. Similar to Rite Aid, scripts were only assigned a value within the Intangible Assets category. Fred's details on page 68 of the 10-K that they had $15.34M assigned to inventory and $20.54 million assigned to intangibles for the scripts associated with the Retail Pharmacy segment. Fred's reported a gain of $145.7 million for the sale to Walgreens which includes the income tax associated with the sale. These assets were essentially not accounted for at all on the balance sheet!
There are several takeaways here.
Fred's sold their inventory at the exact cost as reported on their financials. The exact cost. There was no discount to inventory despite what has been written in bearish Rite Aid Seeking Alpha articles.
Caution: We're getting deep into the weeds here on the next three paragraphs, as we seek to learn from Fred's transaction with Walgreens in regards to how that can be applied to value Rite Aid.
Unfortunately, it was never released how many prescriptions were sold, but the sales were from 185 Fred's pharmacies which means that Fred's received approximately $850,000 per store (excluding inventory) which suggests that Fred's sold total scripts per store ranging from 42,500 ($20 per script) to 85,000 ($10 per script). Fred's sale price of the scripts alone equates to a 0.38x multiple on revenue and a 1.64x multiple on gross profit per page 69 of Fred's 10-K. To calculate the multiples, we used 2017 revenue and gross profit ($409.56M and $95,344) instead of 2018 financials ($329.3M and $64,614) as there may be a timing element with the sale between the two fiscal years and we want to be conservative as possible.
Rite Aid has 2,469 stores and $10.39B in prescription drug revenue (page 82 of 10-K). Using Fred's multiples to value Rite Aid, we get to $2.10B and $3.95B. Do these numbers look familiar? They are almost spot-on to the $1.7B to $3.4B range we identified earlier using $10 to $20 a script. It would have been interesting to compare from a gross profit perspective as well, but standalone prescription drug gross profit is not provided by Rite Aid.
Now, we're going to focus on the price per store, because we think it lets us create a floor on the purchase price per script. With 171 million scripts across 2,469 stores, Rite Aid has 69,259 scripts per store. It would not be logical to assume that Fred's per store script count is anywhere close to that of Rite Aid. Fred's pharmacies were located in very rural southern locations; whereas, Rite Aid stores are primarily located in dense urban areas. Fred's prescription drug revenue per store (using 2017 revenues again) works out to $2.2M compared to $4.21M for Rite Aid which suggests a 47.7% lower script count assuming a similar mix of branded vs generic drugs. That's too low as Rite Aid probably sells more branded drugs than Fred's which artificially increases revenue. It's likely that Fred's stores have average script volume roughly 30% lower than Rite Aid which works out to 48,481 scripts per store. This suggests that Walgreens paid Fred's $17.53 per script.
There is another really interesting takeaway in reviewing page 69 of Fred's 10-K which makes it obvious why they sold the pharmacy scripts and inventory. Fred's had a gross margin of 19.6% which is well below Rite Aid's 27%. This is the exact opposite issue that Rite Aid is experiencing and much more dangerous. Clearly, Fred's lacked the scale necessary to compete in the industry; however, SG&A only represented 21.4% of sales. If we use Fred's 2017 numbers SG&A is only 20.0% of sales! It is understandable why Fred's sold the business; SG&A was greater than gross margin. However, this ties directly into our argument that the issue with Rite Aid is bloated SG&A and has nothing to do with scale. If Fred can get SG&A down to 21.4% of sales there is no reason for Rite Aid to have SG&A costs that represent 27% of sales. If both your larger and smaller peers have SG&A costs that are not just lower but significantly lower, it means two things. On the negative side, you have questionable management practices. On the plus side, you have an easily solved problem. The Rite Aid Board of Directors already took step one by announcing the search for a new CEO as well as immediate replacements to the CFO and COO positions.
Other Assets
Distribution Centers
Rite Aid has 10 distribution centers and they own 5 of them as follows (per page 29 of the 10-K):
| | |
| --- | --- |
| Location | Square Footage |
| Perryman, Maryland | 885,000 |
| Pontiac, Michigan | 325,000 |
| Woodland, California | 513,000 |
| Lancaster, California | 914,000 |
| Liverpool, New York | 828,000 |
These five distribution centers are in areas with very valuable real estate. Last year, Amazon purchased a DC in Maryland for $98 per square foot, and Supervalu sold 8 distribution centers with 5.8 million square feet to a single buyer for $483 million which comes out to $83 per square foot. Supervalu then entered a 20-year agreement to lease the facilities back with five-year renewal options. Why did Supervalu do this? To quote them:
By unlocking significant value in a portion of our real estate portfolio, we're able to meaningfully pay down debt, improve our balance sheet, and deliver value to our shareholders.
Rite Aid's Board of Directors and CEO could be looking to take the same action, which would immediately realize close to $300M to pay down debt. It was confirmed that Rite Aid's debt covenants do not prevent this.
A $300M debt repayment would reduce interest expense by nearly $17M annually which would significantly exceed any increased operating lease expenses.
Rite Aid also owns their 213,000 square foot headquarters in Camp Hill, Pennsylvania as well as additional buildings in Harrisburg, Pennsylvania totaling 100,000 square feet.
Other Real Estate
Rite Aid has 204 properties listed for sale or for lease. Of these, 24 owned properties are listed for sale and another 19 owned properties are listed for lease. Additionally, Rite Aid has another 161 properties they currently lease and are looking to sublease; these deserve closer analysis.
Rite Aid ended 2018 with $124M in lease termination charges for stores that have closed but have not been subleased yet. Two years ago, the total was $165M. The good news is that they've gone from paying $66M a year on these properties (net of sublease income) to an expectation in fiscal 2020 of less than $50M. The reduction in fiscal 2021 should be much sharper.
Of these 161 properties, 27 have leases that expire in 2019, 56 expire in 2020, and 23 expire in 2021, representing nearly 66% of the total. Reductions in cash payments related to these lease termination charges is a straight addition to EBITDA. While not enormous, there should be considerable savings here over the next couple of years.
Ice Cream Manufacturing Facility
Rite Aid owns a 55,600 square foot ice cream manufacturing facility in El Monte, California, acquired as part of Thrifty Drug Stores, where the ice cream has been served since the 1930's. The brand has quite a following in California as noted here. The manufacturing facility is profitable and Rite Aid makes more money selling the Thrifty brand at stores compared to national brands. Rite Aid just announced they are expanding distribution to additional Rite Aid stores on the west coast. The plan for the merger with Albertsons called for the brand to be brought into the Vons and Safeway grocery stores as well.
Given the brands popularity, why not sell it at as many Rite Aid locations as can be accommodated? And why limit it to just Rite Aid locations?
Corporate Jet
Sell it!
Net Operating Losses
Rite Aid has $225 million in carry-forward net operating losses that do not expire until 2029. While this provides a shield against future federal cash taxes it is also a valuable asset for a potential acquirer.
RediClinic
Rite Aid purchased RediClinic in 2014 with the idea of integrating the clinics into the Rite Aid pharmacies. This never happened, as Walgreens experience with a similar approach showed it was a poor use of the store's retail floor space. If RediClinic is no longer part of Rite Aid's strategy moving forward it should be sold. Rite Aid can raise cash, pay down debt, and cut SG&A in one single transaction.
Telemedicine
While not mentioned anywhere in Rite Aid's current 10-K, Rite Aid purchased the assets of HealthSpot in 2016, which included 191 telemedicine kiosks, for $1.15 million (not the $5.2 million HealthSpot expected). The kiosks are sitting in storage with the exception of two that are being used at the Corporate Headquarters and another Rite Aid facility.
Telemedicine could be an interesting alternative for Rite Aid in place of RediClinics. The kiosks take up considerably less floor space and the SG&A requirements are significantly lower. The benefit to the store is the same as the nurse practitioner can write a prescription that could immediately be filled within the store. Perhaps the new board member we mentioned earlier will figure out the intricacies of implementing telemedicine with Payers across the country.
Measles
According to the most recent report there have now been 764 measles cases reported in the US, the greatest since 1994. The situation is so bad in New York that health and government officials have started fining people up to $2,000 if they or their children are unvaccinated. Particularly interesting to us is that the CDC is recommending that anyone born during or after 1957 should have their immunity tested. To be almost fully immune a person needs two doses of the MMR vaccine, but the CDC didn't recommend two doses until 1989.
Immunization has been a bright spot for Rite Aid. Last year, per page 8 of the 10-K, Rite Aid pharmacists administered a record high 3.2 million immunizations. Non-flu immunizations increased by 800% to 900,000. The initiative to focus on immunizations was a great move by Rite Aid and makes a lot of sense.
It may have also been fantastic timing given the huge number of measles cases. There have been 716 reported measles cases in just New York since October, and 13% of all Rite Aid stores are located in the state. In fact, Rite Aid has a major presence in every single state (NY, NJ, MI, GA, CA, PA, and MD), except GA, that has had an outbreak of 3 or more cases. New York, New Jersey, Michigan, California, Pennsylvania, and Maryland account for 73% of all Rite Aid stores.
It is possible that the acceleration of measles cases in 2019 could be a wild card for Rite Aid and lead to better than expected results.
CBD and Marijuana
Potential sales of CBD products and marijuana are another substantive wild card. Rite Aid has already announced they will begin selling CBD products in Washington and Oregon. The recently passed 2018 Farm Bill legalized CBD oil at the federal level as long as it contains THC content of 0.3% or less. Individual states are still catching-up with state-specific laws, but the trend towards full legalization, for any reason, will certainly continue. While Rite Aid is initially just selling lotions and lip balms, we expect they will eventually begin selling the actual oil once there is more clarification from the FDA. We suspect the reputation of a pharmacy like Rite Aid is an asset that will allow for a considerable advantage over non-pharmacies. This has the potential to significantly increase front-end store sales.
In regards to marijuana, over 80% of Rite Aid stores are located in marijuana friendly states. While there is no certainty that marijuana will ever be federally legalized the trend is certainly moving in that direction. If marijuana is ever legalized, we believe that retail pharmacies would be one of the major beneficiaries. States that already have marijuana friendly laws would be the first to benefit from a federal legalization which would have an outsized impact on Rite Aid.
These things will not happen instantly and they are most certainly Hail Mary's, but they could be major drivers of future growth for Rite Aid. With FDA guidance on CBD oil expected soon, the CBD oil opportunity could certainly hit sooner rather than later.
Valuation
We're going to take a unique approach to valuing Rite Aid shares. In the end, we think you'll see that the current valuation is unquestionably absurd. As part of this valuation we note the following.
Since the purchase and sale of scripts is an extremely liquid market, the value of Rite Aid's scripts are essential to properly valuing Rite Aid as they are an asset that can be sold either all at once to a single acquirer or over-time to multiple parties. If Rite Aid continues to grow scripts (as they did last year) the value of the company will continue to grow as well.
We ignore cash burn in our valuation, because Rite Aid has generated significant cash flow from operations during the last three years of $385M (which excludes the benefit of the one-time 2018 WBA $325M termination fee as well as last year's $182M one-time reinsurance payment due to a fiscal year 2017 liability). Rite Aid has primarily been using cash generated from operations to remodel stores and purchase scripts (at $10 to $20 a script). Generally speaking, script file purchases pay for themselves within two years (excluding potential front-end sales). Therefore, the cash burn is essentially improving and adding to assets. As we noted earlier, we believe the CapEx on stores can be reduced significantly.
Current assets totaled $4.1B against total current liabilities of only $2.4B. The only current asset that might have some squish to it is inventory which is valued at $1.87B. There's a case to be made that the inventory is actually worth over $2B taking into account FIFO vs LIFO accounting, but to be conservative we won't even consider that. Unfortunately, we don't know the inventory mix between prescription drugs and front-end inventory. To be overly conservative, we'll cut the inventory value by 20% to $1.5B. That leaves Rite Aid with current assets valued at $1.33B more than current liabilities.
We'll cut Rite Aid's property, plant, and equipment from $1.31B to $500M. We've already established nearly that much value just in the DCs. We'll completely wipe out Goodwill and Intangibles totaling $1.6B. Rite Aid has a deferred tax asset of $409M and other assets of $215M. We'll give Rite Aid credit for $170M (even though the $409M deferred tax asset would retain its value if Rite Aid were acquired) which gives them an even $1.5B in value for all of their balance sheet assets less current liabilities.
On the other hand, we will include all of Rite Aid's non-current liabilities totaling $3.9B. Just for fun, we'll round up to $4B; maybe they'll give Standley a $100M bonus! That puts the value of Rite Aid at -($2.5B).
If we value the scripts at the worst possible valuation of $10 a script and estimate the PBM is worth only $1.5B (25% less than what they paid for it) these two assets would be valued at $3.21B. If we apply that back to the -($2.5B) we come out to a $710M valuation for Rite Aid under the worst possible distortion of the balance sheet and assets we could possibly imagine which works out to $13.37 a share.
As of May 9th, Rite Aid closed at $7.90 which equates to a market cap of $415M. The valuation makes absolutely no logical sense. Shares would have to rise nearly 70% just to hit the most unforgiving valuation of $720M valuation we just created which is why DOMO Capital recently doubled its position in Rite Aid.
A more logical valuation would be to assume that the PBM is still worth $2B (at least), for the reasons we've already cited. Don't forget, a much larger PBM with infrastructure already in place could acquire EnvisionRX and immediately cut all of the SG&A that Rite Aid has added over the years without sacrificing growth. Additionally, the SG&A infrastructure build-out for EnvisionRX is complete; adjusted EBITDA should grow significantly from current levels. At $15 a script, a value almost certainly below what Fred's obtained, the scripts value is $2.6B. Now we are at $4.6B in off-balance sheet assets. We'll add $500M back to the balance sheet and put the deficit at $2B instead of $2.5B which is more than fair given that we were previously adding non-existent liabilities. This puts Rite Aid's value at $2.6B which is still conservative, but much more realistic. As a share price, it would equate to $48.28 per share which is over 500% higher than the current stock price.
This is precisely the reason that Rite Aid shareholders correctly rejected the Albertsons offer that valued the company at about $1.8B. Albertsons offer was off by at least 45% - a significant delta. It also assumes no turnaround.
Now, just imagine if Rite Aid did a sale lease-back of all 5 DCs for $300M. Lowered SG&A by $220M (2016 SG&A as a percent of revenue levels) and cut store construction and remodeling in half resulting in $50M in savings a year. In one year, the debt could be reduced by $570M resulting in $32M of annual interest rate savings based on the annual weighted average interest rate of 5.6%. After the initial pay-off, debt could be reduced by over $250M every single year thereafter. Now, take into account the eventual shift in the reimbursement rate pressures which will sharply increase margins combined with considerable growth in the PBM, in addition to the supplementary revenue stream from the Health Dialog team as well as the potential benefit of CBD to front-end store sales and one can understand why Walgreens offered $180 for Rite Aid 3.5 years ago.
Don't let all of these recent bearish Seeking Alpha articles scare you. The future is bright. The macro trends will reverse. The necessary changes are evident. The Board of Directors needs the right leader, an aggressive cost-cutter, and they need to hire him/her sooner rather than later. Shares will react accordingly.
R-E-L-A-X. It's going to be OK.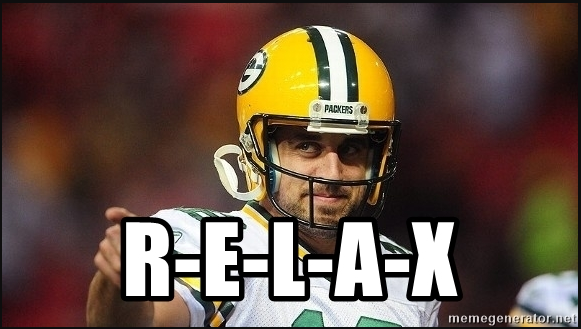 *Footnote
Ironically, with the healthcare sector under siege with constant Washington, D.C. commentary, the only major healthcare related action, due to the FDA, not Congress, has been a massive streamlined approach towards getting generics into the market. Over the last two years, the FDA has approved more than 1,600 generic drug applications which is over 33% more than the last two years of the prior administration. The interesting thing is that about 43% of those generics are still not even on the market and "36% of generics that would be the first to compete against a branded drug are not yet for sale." According to an FDA analysis it takes five generics on the market in order to drive down prices by 33% or the original brand-name price.
There are a multitude of reasons, too great to detail in this article, about why the pace to market has been slow. For example, in some cases the branded manufacturer essentially bribes the generic manufacturer to delay the introduction of the generic. However, what can be said, is that the issues are known and fixable and drawing the attention of Congress even though they don't require the actions of Congress in order to reverse trend.
Disclosure: I am/we are long RAD. I wrote this article myself, and it expresses my own opinions. I am not receiving compensation for it (other than from Seeking Alpha). I have no business relationship with any company whose stock is mentioned in this article.
Additional disclosure: RAD currently represents the fourth largest position in the DOMO Concentrated All Cap Value Composite. More information on the composite can be found at our website. DOMO Capital Management, LLC ("DOMO") is a Wisconsin-registered investment adviser. Justin R. Dopierala is the President and Founder, and a registered investment adviser representative, of DOMO. Additional information about DOMO is disclosed in our Form ADV, which is available upon request. All information contained herein is for general informational purposes only and does not constitute a solicitation or an offer to provide investment advisory services in any jurisdiction. The investment strategy discussed herein may not be suitable for everyone. Investors need to review an investment strategy for their own particular situation before making any investment decision. We believe the information obtained from any third-party resources to be reliable, but we do not guarantee its accuracy, timeliness or completeness. The opinions, estimates, projections, comments on financial market trends and other information contained herein constitute our judgment and are as of the date of the material, are subject to change without notice at any time in reaction to shifting market conditions and other factors and should not be construed as personalized investment advice. DOMO has no obligation to provide any updates or changes to such information.