Vitamin Shoppe, Inc. (VSI) is an omnichannel, US-based, specialty retailer and manufacturer of vitamins, minerals, and supplements. The company sells products of 700+ recognized brands as well as its own private labels, such as The Vitamin Shoppe, Body Tech, True Athlete, Mytrition, Plnt, ProBioCare, and Next Step.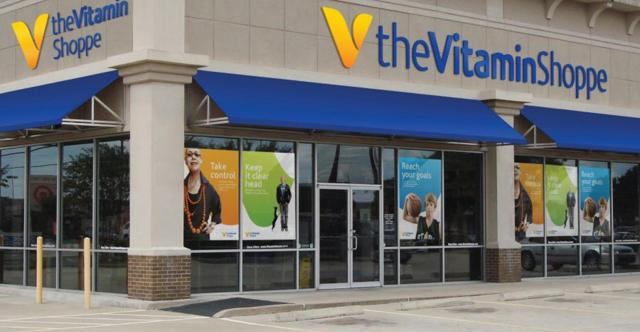 Source: Natural Products Insider
Geographically, the company operates throughout the US, Puerto Rico, and Canada, while the sales channels through these are a collective effort of third-party stores. Vitamin Shoppe and Super Supplements stores are the brick-n-mortar sales channel, while it is also deploying its own e-commerce platform. The company terms each retail unit as a SKU (Stock Keeping Units), of which there are a total of 14,000 spread across the area of operation and 7,200 of those are e-commerce based.
Vitamin Shoppe as long been one of the leaders in its industry. The retail landscape has changed, and the mass marketers and multi-brand retailers took over which led to the failure of Vitamin Shoppe's conventional exclusive stores. In that era, it also saw some lawsuits pertaining to product quality and safety, which hurt its reputation even further. Failure to innovate products, poor marketing and allocation of cash is collectively bringing down Vitamin Shoppe. The newer shift in management has moved to reduce debt, improve cash flow, and redesign strategy to try to turn around the company's performance.
Catalysts and Competitive Advantage
On-Ground Cleanup Activities
Vitamin Shoppe's management has recognized the power of real estate or physical assets and its importance of strategic value instead of just mass appeal, especially when the performance is dismal, and cash is a scarce resource. The company has 774 brick-and-mortar stores out of which it plans to close 60 to 80 shortlisted locations that are poor performers. This is to be done in the span of three years. Vitamin Shoppe's management in the Q4FY18 conference call has stated that they have a strategic capex plan to open 10 new stores in 2019 that are better location-wise and are revamped in design to reignite consumer appeal.

Source: AR 2018
Apart from that, Vitamin Shoppe has struck a deal with the US Navy via the Navy Exchange Service Command (NEXCOM), which operates the NEX stores to launch pop-up stores. Initially, the deal will be for 19 NEX stores, then it will be expanded to 30 in total. The deal is a wholesale agreement but the close workings of Vitamin Shoppe and NEXCOM on the sales strategy seems more like a partnership in the long-term, providing essential sales growth to Vitamin Shoppe.
Vitamin Shoppe is also focusing on e-commerce sales, with a presence at all major outlets and increasing the mix of digital marketing compared to conventional media. The company acquires about 70% of its customers through digital advertising irrespective of the sales channel. The company keeps bringing better third-party products on board and has announced a revamp in the loyalty program to improve sales metrics further.
These efforts are potentially a long-term play creating sales growth and improving brand recognition by cutting the weeds and watering the flowers.
Improving Its Financials
We have seen the qualitative cleanup, now let's look at its quantitative cleanup efforts.
"We continue to execute on our strategic priorities and are seeing the benefits of our investments in margin building and cost savings initiatives. For the full year, we reduced long-term debt by close to 60%, inventory by 13% and capital expenditures were 49% lower." -Ex-CFO Bill Wafford
This is visible on the balance sheet with its "total debt, including lease obligations" figure coming down from $140.33 million in FY17 to $57 million in FY18. On the cash flow statement, the capex was reduced from $55.45 million in FY17 to $28.5 million in FY18, and the management has planned a capex of about $33 million this year. These actions have led to great improvement in its free cash flow of $61.64 million in FY18 compared to $0.74 million in its previous fiscal year.

Source: AR 2018
The Size Of The Pie
A critical parameter before jumping into an investment is looking for future possibilities for the industry itself. If the industry is large and has a prosperous outlook, then by the law averages a good company is expected to perform well (i.e. small player in big industry > big player in small industry).
Zion Market Research had published a report on the Global Dietary Supplements Market in 2018, valuing the market at $132.8 billion, expecting that figure to increase to $220.3 billion by 2022, for a CAGR of 8.8%. That presents a positive case for a huge market opportunity for Vitamin Shoppe's class of products and a positive outlook on the future.
Risks
Intense Competition
The Vitamins, Minerals and Supplements market is quite large, as mentioned above, but that comes with the inherent risk that there are a lot of competitors as well. For Vitamin Shoppe, the competition from a few massive players, as well as from small private players and a number of health & fitness startups.
Consumer Behavior
Supplements for sports, fitness, and OTC health improvement use see a continuously shifting behavior. A critical issue is the lack of brand loyalty in the supplement industry. A part of this is attributed to "nearly the same" branding and marketing by all of the players. It can also be attributed to customers seeking fast results from the products and by failing to get that with one product they move to different brands and products continuously.
Financial Health
This is an internal risk which is potent due to past performance. Its quick ratio is very low at just 0.01x for Q1FY19, which means that the company does not have adequate cash to weather a potential downturn. Its debt-to-equity still stands at 0.3x, its inventory turnover ratio of 3.58x, and an average of 101 days of inventory. Due to these inventory ratios, servicing its debt can become difficult if the business performance does not improve.
Conclusion
Vitamin Shoppe certainly is not out of troubles yet and resumption in a positive performance and good growth figures look like they could be years away. This is visible from declining comp sales, even as late as Q1 2019, and poor ROE-ROIC figures. Management has issued growth-guidance of "negative mid to low single digits" for 2019. Another point of worry is the financial health of the company as it still remains very much in the danger zone with inadequate cash and planned capex.
Most aspirants looking to invest in this company are speculating a turnaround and studying to buy early resulting in greater gains but the case and point of this study is that the turnaround is far away and still uncertainty is fixed to the company's performance and that is very well reflected in the price. Thus, VSI deserves a spot on the watchlist rather than the portfolio. Our recommendation would be to wait for more concrete signals of the company's future performance.
Disclosure: I/we have no positions in any stocks mentioned, and no plans to initiate any positions within the next 72 hours. I wrote this article myself, and it expresses my own opinions. I am not receiving compensation for it (other than from Seeking Alpha). I have no business relationship with any company whose stock is mentioned in this article.
Additional disclosure: Author's note: Although we do significant research and due diligence, we are not always right with our predictions or recommendations. This also applies to our grammar; please excuse any typos you may find. This article is free to readers with the purpose of assisting with research, while also providing a forum for second-level thinking and discussion. This article is for educational purposes only; we have not considered your specific situation and we are not your investment fiduciary.