Marvell's Run Propelled By "The Race To 5G"
Since my last article on Marvell Technology (MRVL) in late December, the stock has run up as much as 75% before settling in the $23-25 range heading into earnings here in a couple of weeks. Built on diversification, a comeback in the semiconductor sector, and thanks to a multitude of upgrades surrounding the company's 5G technology, Marvell's stock has strung together a tremendous period over the last 5 months. The second half may prove to be a little tougher for tech with economic slowdown still projected on the horizon, but a renewed "race to 5G" (Figure 1) should help propel Marvell forward despite tough macroeconomic conditions. With risk beginning to outweigh reward it is not recommended to start a new position at these prices in Marvell, but it may be wise to hold on to shares through and collect the approximately 1.0% annual dividend with potential catalysts still available.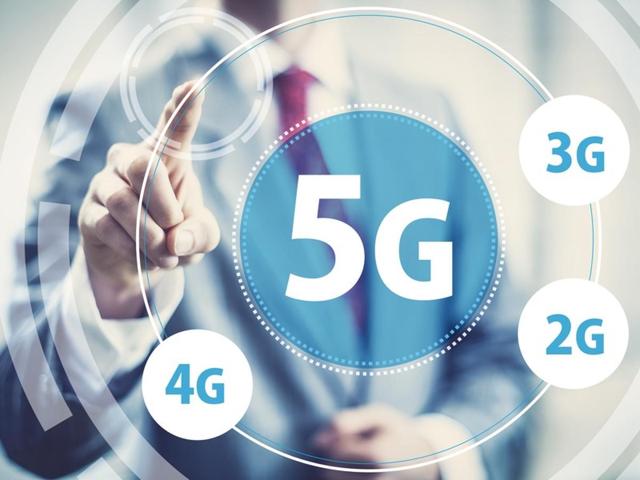 (Figure 1) The Next Generation Of Mobile Communication Technology Will Allow For Strong Income At Marvell Tech. Throughout 2019 & 2020
Premium Valuation
Compared to competitors, Marvell has one of the highest EV to EBITDA ratios (Figure 2) trading at a premium to nearly all peers but Advanced Micro Devices (AMD). This points towards accelerated growth at Marvell, but also could lead to an overvaluation if the sector turns negative as it did back in late 2018. This accelerated growth could potentially lead to accelerated decline, making Marvell a risky play at current prices. Because of this, I believe Marvell is a strong hold at best heading into earnings at the end of May. MRVL is a terrific company with a very nicely diversified line of products, but the stock itself has been just a little too hot of late.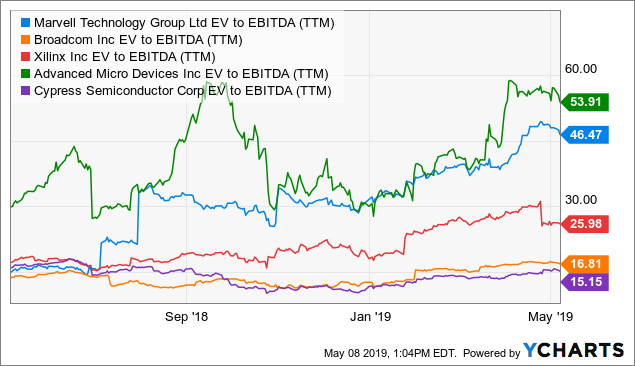 (Figure 2) Marvell As Well As AMD Both Appear Highly Valued When Looking At EV/EBITDA Compared To Peers
The company has beaten consensus on both earnings per share and revenue in 8 out of the last 9 earnings reports. MRVL will look to continue this trend as peers such as Advanced Micro Devices and Cypress Semiconductor Corp. (CY) have beaten expectations so far.
Current Stock Price Recommendations:
Sell Above $26: I believe both a resolution to the Chinese trade war and a significant turn towards 5G technology should be able to provide catalysts to push the price of the stock above $26 by the end of 2020 and this value marks a point where I as an investor would see little reward compared to the risk.
Hold Between $20 and $26: Between these price points it may be wise to hold MRVL and collect the ~1% dividend while waiting for catalysts to come later in 2019.
Buy Below $20: With current trade war headwinds the stock may possibly see a dip below the $20 range, but that is very unlikely in my opinion and anything below this mark would be a steal with the 5G revolution on the horizon.
Risks
MRVL has seen a very large increase in short interest since I last covered the stock back in December (Figure 3). Historically, short interest has been a rather accurate gauge of the general direction a stock may be heading short term. This general sentiment that the stock has reached an overall over-valuation is the biggest risk going forward for the second half of 2019 and is the largest reason why I believe that MRVL is a Hold at these current prices.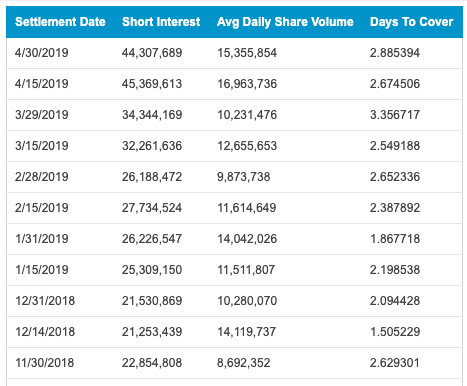 (Figure 3) Short Interest Has More Than Doubled Since December
Marvell has around $1.7 billion in debt, but the company should have no real issue paying this off with revenue growing at an approximately 19% annual rate. The tech sector is one of the riskier portions of the market, but Marvell has established itself as a fairly safe investment with its diverse portfolio of products.
Investors' Takeaway Heading Into Earnings
Going into earnings with the recent pullbacks due to the Chinese trade war tariffs, I believe Marvell is a strong hold. The stock still has a little room to run up and provides a nice diverse investment in the tech industry with its leading 5G technology contributions. Short interest has been on the rise as the stock has been very hot since late December, but as the company continues to grow and produce terrific beats on earnings the stock will continue to perform. Marvell Technologies has been one of my favorite stocks of 2019 and investors can feel safe keeping this tech name within their portfolios for the foreseeable future.
Disclosure: I/we have no positions in any stocks mentioned, and no plans to initiate any positions within the next 72 hours. I wrote this article myself, and it expresses my own opinions. I am not receiving compensation for it (other than from Seeking Alpha). I have no business relationship with any company whose stock is mentioned in this article.