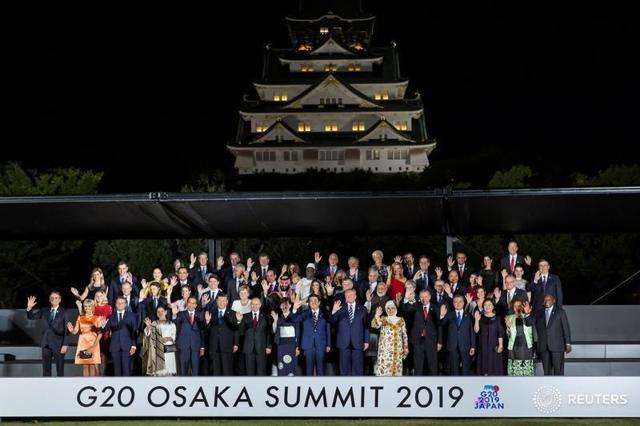 Photo Source: Tomohiro Ohsumi/Pool via REUTERS. Japan's Prime Minister Shinzo Abe and other world leaders pose for a family photograph with their partners in front of Osaka Castle at the G-20 summit, in Osaka, Japan June 28, 2019.
U.S. investors pushed equity funds to their strongest June gains since 1938 while hanging on every bit of news concerning the U.S./China trade negotiations and Federal Reserve Board meetings during the quarter. For Q2 2019, the average equity fund posted a 2.96% gain, with Lipper's U.S. Diversified Equity Funds (USDE) macro-classification (+3.36%) outpacing the other three major equity groups for the second consecutive quarter. In this segment, I highlight the Q2 and June 2019 performance results for equity mutual funds and ETFs.
Disclosure: I/we have no positions in any stocks mentioned, and no plans to initiate any positions within the next 72 hours. I wrote this article myself, and it expresses my own opinions. I am not receiving compensation for it. I have no business relationship with any company whose stock is mentioned in this article.