An attentive Seeking Alpha reader pointed out, rightfully so, that my Costco Wholesale (NASDAQ:COST) fiscal 4Q19 earnings review looked a bit "too rosy". In my defense, I did not see much, if anything, about the retailer's results that seemed concerning or out of place. It took a while, but investors seem to agree, as COST has been up nearly 4% since earnings day against a sideways-moving S&P 500 (SPY).
But I recognize that, as a stand-alone piece, my previous article lacked the balanced view on the stock that I believe bulls and bears should have. So, today, I take a step back and list what I consider to be the three most significant risks to investing in COST today.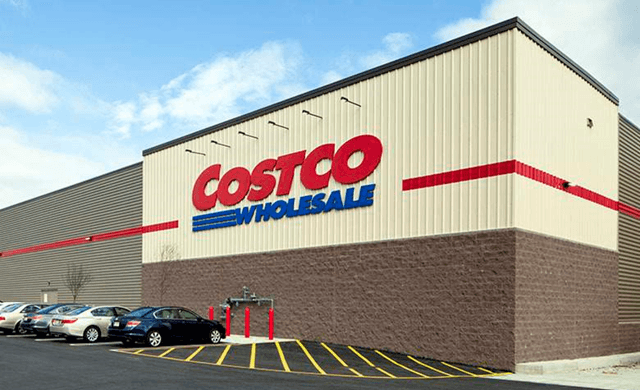 Credit: Slick Deals
Rich valuations
Oh yes, the share price... I bet that at least nine out of ten people that follow COST, including some bulls, would call the stock expensive. The graphs below help to support the idea.
Notice how the stock's trailing P/E of 36.1x is currently as high as it has been so far this century, aside from the short (and unusual) period in 2000 and 2001 that was marked by the mega dot-com bear market. Trailing EV to EBITDA of 21.2x also looks quite rich by historical measures.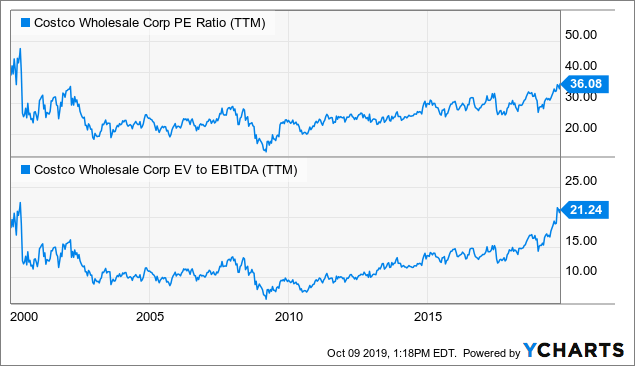 Some investors have a hard time wrapping their heads around the idea of a retail stock that commands 30-plus earnings multiples, understandably so. I would point out, however, that Costco's management team has been very competent at producing positive earnings growth year after year for the past 20 years at least (2009 was the only outlier, when EPS dipped about 15% YOY due to some op deleveraging), while keeping margins and return on equity consistent over time, regardless of the economic environment.
Also, the recent spike in valuation may also reflect anticipation for a potential special dividend announcement. The company has paid special dividends of up to $7 per share every two years on average, since 2012. Still, valuation contraction to something closer to a multi-year average of less than 30x is not completely out of question.
Margin pressures: not out of the woods yet
As the graphs below depict, Costco has been one of the best retailers (if not the best one) at keeping margins fairly stable over long stretches of time. In the past 20 years, gross margin hovered between 12% and 13.5% at all times, except for a very brief moment in the early 2000s. Op margin has stayed contained between 2.5% and 3.2% and has been expanding consistently since 2009.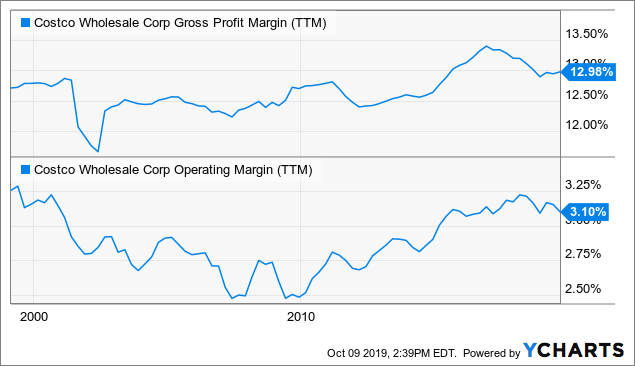 The problem is that the current trade war between the U.S. and China (and even Europe, to a much lesser extent) could still cause margins to compress in the next few quarters. Some of the increased tariffs on Chinese products will go into effect later this month, some in December. Costco seems to have been doing a good job at accelerating purchases, negotiating inventory prices, sourcing from alternative countries, and raising prices to consumers to a point that profitability has barely been impacted so far.
But the trade story is far from over, and margins could still suffer in the foreseeable future.
Could e-commerce be a headwind?
Digital sales tend to be a bullish story for most retailers. In the case of Costco, e-commerce represents only about 5% of total sales, and the channel has been growing at a 20%-plus pace lately (ex-currency effect). On the surface, these numbers point at sizable top-line growth opportunities ahead.
But growth in digital sales, in this case, might not be without its perils. First, e-commerce margins tend to be slimmer than average due to higher IT and fulfillment costs. Keep in mind that Costco already operates a razor-thin margin business. Secular pressure on profitability could have a sizable impact to EPS. I estimate that each mere 10-bp reduction in Costco's op margin represents about 30 cents of annual EPS headwind, or roughly four percentage points of earnings growth drag (almost all of the expected fiscal 2020 EPS increase).
Second, a shift towards online sales could mean fewer customer trips to the warehouse. Knowingly, Costco has traditionally relied on strong foot traffic to drive growth in sales - think of the business motive behind the company's famous $4.99 rotisserie chicken. The topic was briefly discussed in the last earnings call, and CFO Richard Galanti did not seem too concerned (for now):
Look, it's still early. But we have to be on the lookout, does [online sales] replace the shop? How many shops does it replace? I call [the shift to online sales] neutral to slightly good right now, but who knows what happens tomorrow? So far, we feel good about that. But we can't predict.
Final words
Having said the above, I remain a COST bull for a few reasons that, in my opinion, far outweigh the risks of owning the stock. Mainly supporting my bullishness are:
the membership-based business model that ensures some stability and predictability to revenues and earnings
the loyalty of Costco's customers
my perception that the stock would likely endure a period of global economic softness better than the broad market (COST dipped 38% peak to trough during the Great Recession vs. the S&P 500's 51% winddown)
a very robust balance sheet that leads me to believe in the imminence of a special dividend being announced
But, of course, investors who consider buying COST today should also think of the risks that I described in this article and others that I may have left out of the discussion. Feel free to leave your comment below and highlight what risks to investing in COST might be the most meaningful to you.
Members of my Storm-Resistant Growth community will continue to get updates on COST (allocation updates, insights, etc.) and the performance of my market-beating "All-Equities SRG" portfolio on a regular basis. To dig deeper into how I have built a risk-diversified strategy designed and back-tested to generate market-like returns with lower risk, join my Storm-Resistant Growth group. Take advantage of the 14-day free trial, read all the content written to date and get immediate access to the community.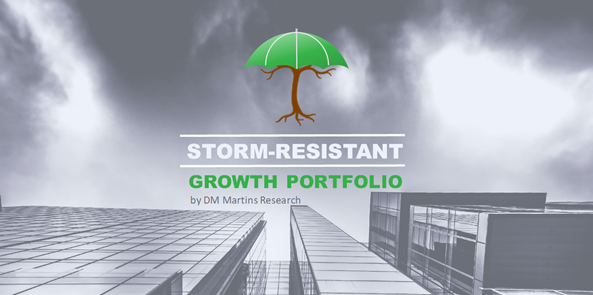 Disclosure: I am/we are long COST. I wrote this article myself, and it expresses my own opinions. I am not receiving compensation for it (other than from Seeking Alpha). I have no business relationship with any company whose stock is mentioned in this article.