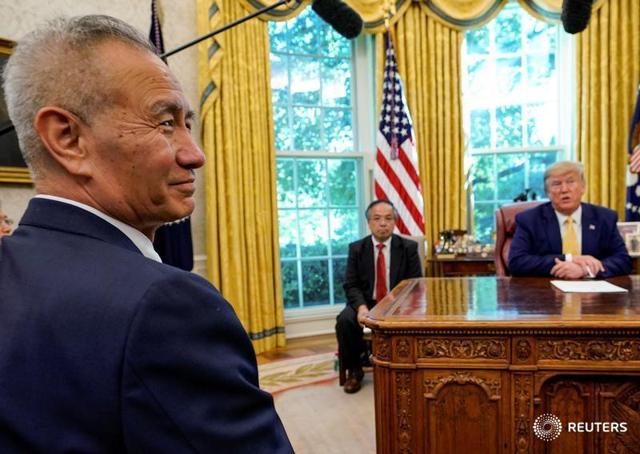 Photo Source: REUTERS/Yuri Gripas. China's Vice Premier Liu He looks on during a meeting with U.S. President Donald Trump in the Oval Office of the White House in Washington, U.S., October 11, 2019.
For the month, 61% of all closed-end funds (CEFs) posted net-asset-value (NAV)-based returns in the black, with 79% of equity CEFs and only 46% of fixed income CEFs chalking up returns in the plus column. For the second month in a row, Lipper's world equity CEFs macro-group (+2.85%) outperformed its two equity-based brethren: mixed-asset CEFs (+1.32%) and domestic equity CEFs (+0.06%). The Emerging Markets CEFs classification (+3.95%) outperformed all other equity classifications, followed by Developed Markets CEFs (+3.81%) and Sector Equity CEFs (+2.49%, September's laggard).
For the second month in a row, world income CEFs remained at the top of the leaderboard, posting a plus-side return on average (+1.01%), followed by municipal bond CEFs (+0.01%), and domestic taxable bond CEFs (-0.27%). The world income CEFs macro-group was propped up by the Emerging Markets Hard Currency Debt CEFs (+1.33%) and Global Income CEFs (+0.88%) classifications. For the eleventh month in 12, the municipal debt CEFs macro-group posted a plus-side return (+0.01%) on average, with five of the nine classifications in the group experiencing negative returns for October.
For October, the median discount of all CEFs narrowed 7 basis points (bps) to 6.36% - still narrower than the 12-month moving average median discount (7.83%). In this report, we highlight October 2019 CEF performance trends, premiums and discounts, and corporate actions and events.