Main Thesis
In this article, we review the BlackRock Corporate High Yield (NYSE:HYT) closed-end fund. With a current yield of 8.38%, this fund can certainly deliver a juicy yield to meet your income needs, but investors need to tread carefully in order to achieve an acceptable total return.
Fund Investment Strategy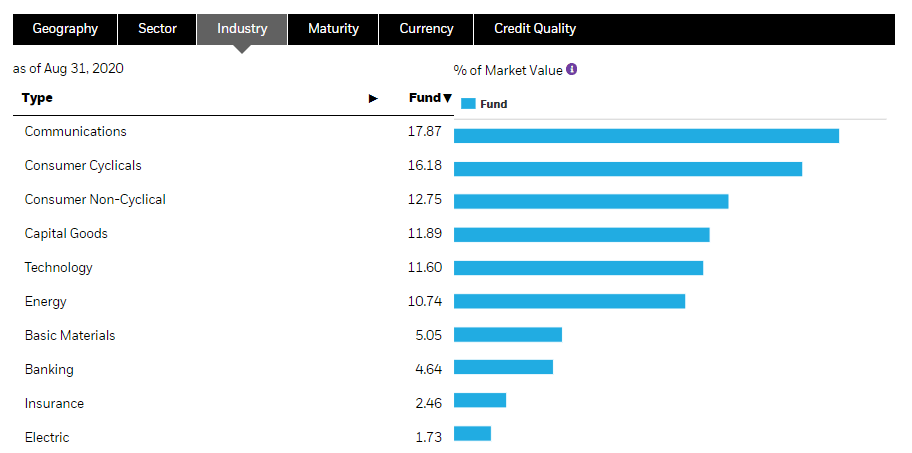 (Source: BlackRock)
HYT offers diversified exposure to a leveraged portfolio of short-duration junk bonds. Its holdings are allocated between various industries - some defensive, some more cyclical. The trade-off for junk bonds is that while you're less susceptible to interest rate changes, default risk is a concern, especially in today's precarious economy being supported by the Fed's influxes of cash.
Strong Distribution History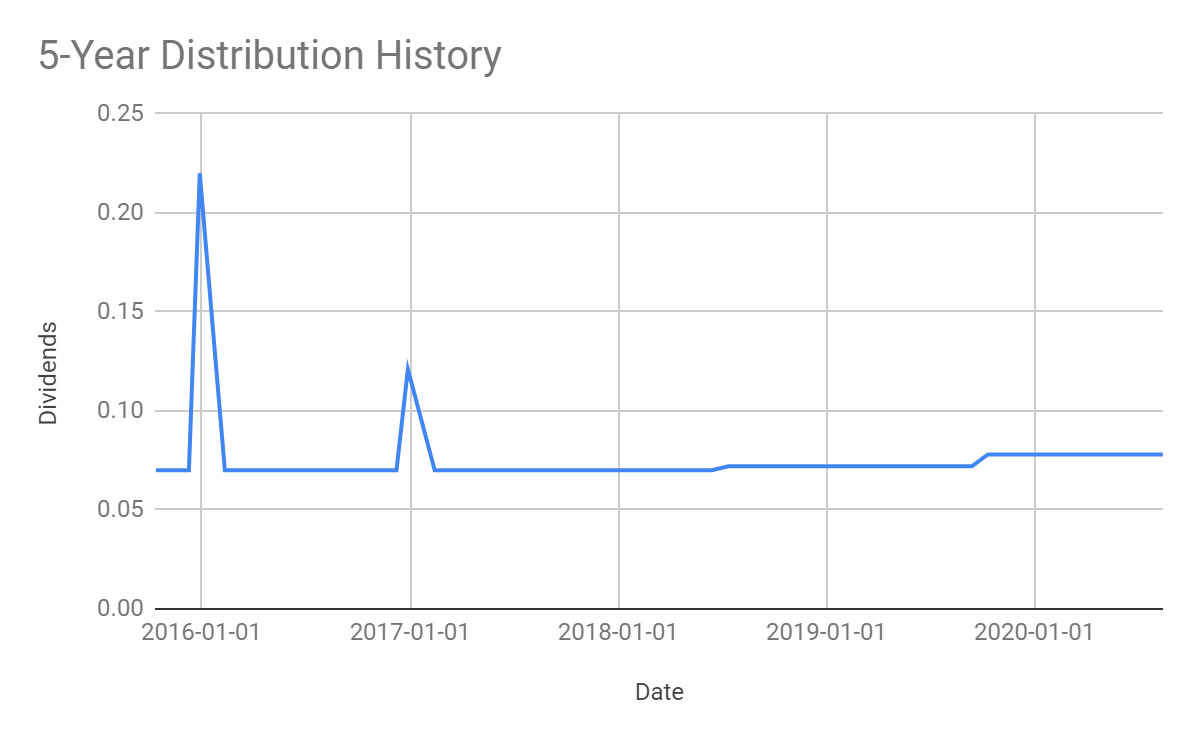 (Source: Original Image - Data from Yahoo Finance)
Notwithstanding these aforementioned trade-offs, HYT has certainly delivered a reliably high income with monthly distributions. For income seekers who want to supplement their income or soup up their retirement portfolios, this fund can admirably fulfill that need. Furthermore, having gone through various economic downturns and bouts of volatility, this battle-tested fund has history on its side.

(Source: Original Image - data from BlackRock Annual and Semiannual Report)
In spite of going through various periods of tough economic conditions, there have been no major distribution cuts over the years. Digging a little deeper into the fund's financial statements, one can reasonably expect that trend to continue. Net Investment Income (NII) has modestly declined, but coverage remains strong according to the latest BlackRock data available. The lone blemish, of course, is a stubbornly negative UNII figure. In a nutshell, this means that the fund has over-distributed from NII and has little money saved to cover future distributions. That money, however, has to come from somewhere and can lead to destructive Return of Capital distributions eventually.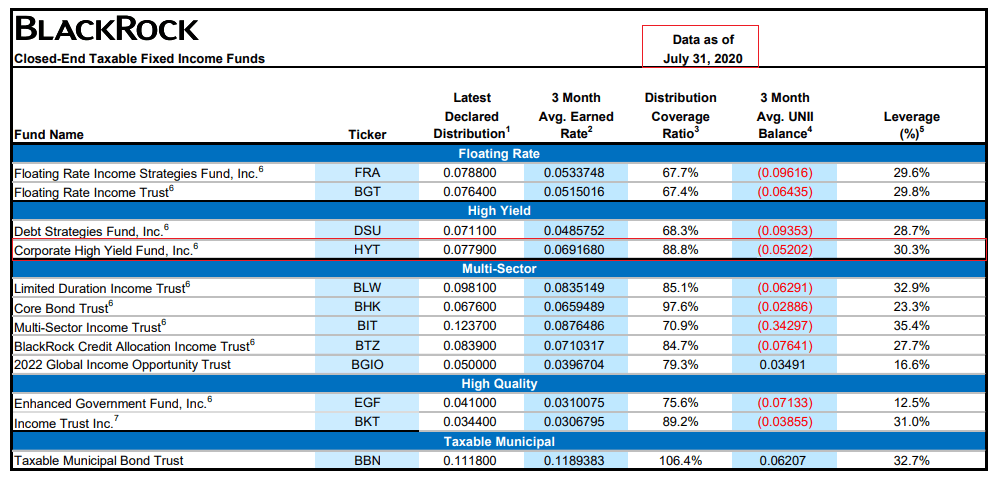 (Source: BlackRock)
The use of leverage in closed-end funds can work wonders for enhancing yields, but it is a double-edged sword. Borrowing cheaply and making money on the spread can be a solid strategy when markets are stable. However, as we saw during the Covid crisis, borrowing aggressively can force a fund to sell securities at an inopportune time in order to stay in compliance. As HYT stands at about a 30% leverage ratio, prospective investors must be aware of the volatility ramifications.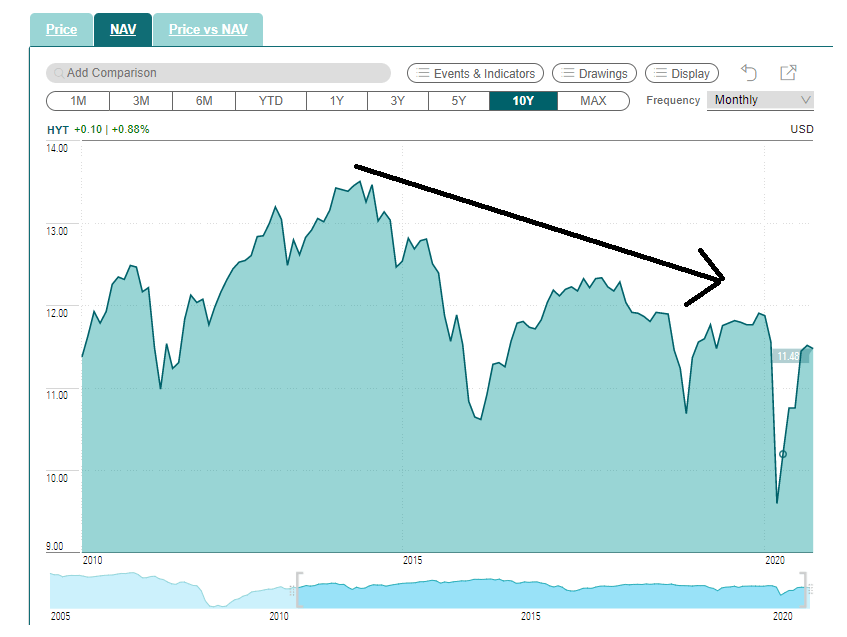 (Source: CEF Connect)
All those fine points aside, we would be remiss not to highlight areas that HYT does not excel at. Looking at the above chart, the fund has shown to be resilient and bounce back from periods of market volatility. The concern is that you can clearly see that NAV declining over time. This can force the fund managers to eventually raise funds via equity or debt.

(Source: Yahoo Finance)
We believe that HYT can be a profitable investment for patient investors who are seeking high total returns. We suggest allocating some assets to long duration Treasury bonds. As you can see from the above chart, they tend to be negatively correlated - like stocks and bonds. The idea is that by taking a few steps, you can hedge your bets against any future volatility:
Systematically rebalance your portfolio
Reinvest your dividends
By doing this, you're taking the guesswork out of trying to time the market and are buying low and selling high. Rebalancing and reinvesting your dividends will definitely create taxable events (assuming they're not in your IRA), but are critical to achieving your investing goals.
Conclusion
All things considered, HYT is a well-established junk bond fund that can deliver a reliably high monthly income. Your principal may violently fluctuate at times due to aggressive uses of leverage, but patience and systematic rebalancing should smooth the ride.