Boeing Dreamliner: A Manufacturing Nightmare
Summary
Four separate issues were revealed affecting the Dreamliner program over the course of days.
These issues compromise the structural integrity of the aircraft and raise further questions on manufacturing quality and quality control.
Scope and timeframe of rework are unknown.
Boeing refused to provide insights on any financial impact stemming from the recently-surfaced issues.
For Boeing (BA) things seem to be going from bad to worse. The company has been dealing with the Boeing 737 MAX crisis sparked by two crashes in late 2018 and early 2019 and we're seeing that after nearly two years Boeing has not been able to resolve the issues crippling the company's delivery flow in 2019. 2020 should have marked the start of the recovery phase per Boeing's timeline, but from our own assessment, we already concluded that recertification for the Boeing 737 MAX would slip into very late in 2020 and on top of that came the pandemic which eroded demand for passenger wide body aircraft, which were the only aircraft Boeing delivered next to freighters and military delivery aircraft.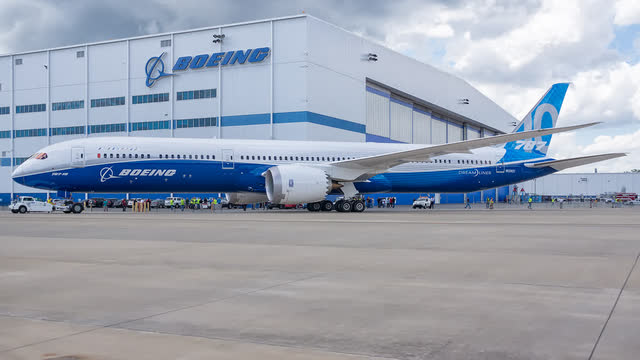 Source: Motors Actu
The most recent problem for Boeing came on the Dreamliner program, likely not surprising as the aircraft has been Boeing's troubled child before the Boeing 737 MAX took over that questionable honor. For Boeing these issues come at a very inconvenient time as the company largely depends on Dreamliner deliveries to get some cash - as cash changes hands from customer to the jet maker. I've been getting a lot of questions regarding this issue as well as comments that the concerns are way overdone. In this analysis, I will explain why most definitely the concerns are not "way overdone."
We should start by recognizing that at this very moment, there's not just one issue affecting the Boeing 787. Over the past few weeks, it became known to the public that there are 4 different issues affecting the Boeing 787.
Aft fuselage join issue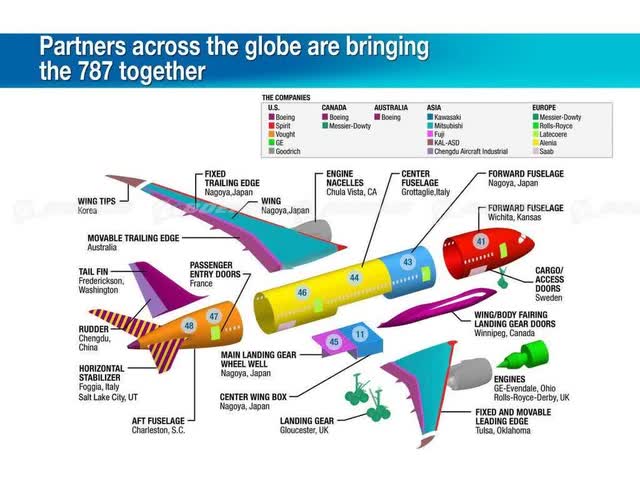 Figure 1: Boeing 787 aircraft component Source: Boeing
The first issue is the aft fuselage join issue. The issue was first reported by Jon Ostrower from The Air Current and actually consists of two separate issues, which in combination could potentially result in an unsafe condition.
The first sub-issue is caused by improper shimming when joining Section 47 and Section 48 forming the aft fuselage of the Dreamliner as shown in Figure 1. When joining sections, small gaps occur which are filled with shims. During the assembly phase mechanics can measure the gaps using laser guided measurements which scan the joints and process the data to determine the required shim sizes which are then produced by the workshop while also assuring the correct orientation of the parts that are to be joined.
AeroAnalysis viewed three patents filed by Boeing since 2003 on the subject of shimming, outlining how Boeing is innovating its predictive shimming capabilities. It shows that Boeing continues to spend resources on improving its capabilities. However, in August 2019, Boeing found that it had not been manufacturing shims within limits set by Engineering due to software notifications not being used.
Improper shimming could result in different load paths and stress concentrations near the joints, but that does not necessarily mean that these aircraft do not meet specifications. Problematic for Boeing is that last month it found a second issue, where the fuselage skin was not flat enough on the inside exceeding the maximum allowable deviation and these deviations are extremely small in the order of 0.005 inches. You can compare that to the thickness of a piece of paper.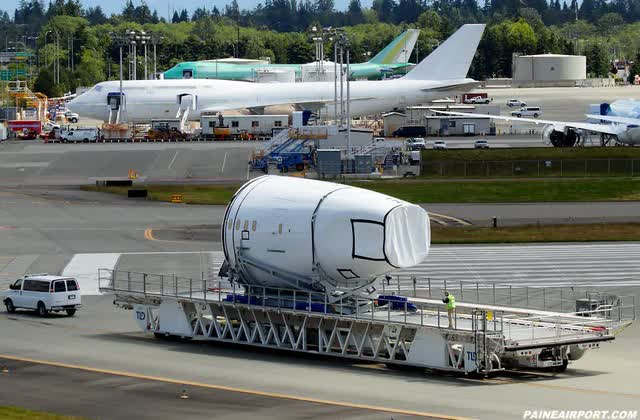 Figure 2: Section 47 and 48 arriving in Everett
While I have seen some readers stating that these recently-surfaced issues are overblown, I disagree with that assessment. Section 47 and Section 48 are joined in North Charleston and fed to the assembly line in Everett as well as the assembly line in North Charleston. The problem that Boeing faces is that either of these issues does not violate limit load capability as designed, verified and validated by Boeing, but when these conditions occur simultaneously at the same location the limit load capability is not met and that means that the structural integrity of the Boeing 787 is compromised which is a serious issue in a loading condition that's known to occur several times during the design life.
We can place this in a broader context and look what regulations an aircraft structure should be able to meet in terms of load bearing capability. During the aircraft's normal life, at least once and at most several times, it will experience the limit load. So, the limit load is not the load on the structure that it experiences every flight but over its entire in-service life it will experience that maximum load at least once and it should be able to withstand that load without failing, meaning that also no plastic deformation should occur. On top of the limit load, the aircraft structure should be able to withstand 1.5 times the limit load which is the ultimate load.
That's where things become problematic. While the aircraft should be able to withstand 1.5 times the limit load in order to be considered airworthy, the combination of the skin smoothness issue and shim sizes exceeding engineering limits results in the aircraft not being able to sustain even the limit loads.
Boeing provided the following e-mailed statement to AeroAnalysis on the issue:
Boeing has identified two distinct manufacturing issues in the join of certain 787 aftbody fuselage sections, which, in combination, result in a condition that does not meet our design standards. We notified the FAA and are conducting a thorough review into the root cause. In addition, as part of our assessment, we determined that eight airplanes in the delivered fleet are affected by both issues and therefore must be inspected and repaired prior to continued operation. The rest of the in-service fleet has been determined to meet limit load capability, and we are inspecting production airplanes to ensure any issues are addressed prior to delivery.

Specifically, we found that some airplanes have shims installed that are not the proper size, and some airplanes have areas that do not meet our skin flatness specifications per engineering. Individually these issues, while not up to specifications, still meet limit load conditions. When combined in the same location however, they result in a condition that does not meet limit load requirements. We immediately contacted the airlines that operate the eight affected airplanes to notify them of the situation, and the airplanes have been temporarily removed from service until they can be repaired.

Safety and quality are Boeing's highest priorities; we are taking the appropriate steps to resolve these issues and prevent them from happening again.

The U.S. Federal Aviation Administrationhas been fully briefed, and we will continue to work closely with them going forward.
So, Boeing came forward with more information than they normally would, but it suffices to say that this is a serious issue and Boeing's response didn't alleviate the concerns as the company did acknowledge that the eight aircraft removed from service don't meet limit load capability, while the other aircraft if they are found to have one of the issues (but not both) meet limit load capability. However, the company doesn't address whether these aircraft do meet ultimate load capability and the size and scope of affected airplanes is unknown. So, while it's true that the chances of an accident happening due to the loads exceeding the maximum expected loads are small because an aircraft will hit limit load only a very few times over its design life, it's also true that in the regulatory framework the ultimate load is the golden standard, which an unspecified number of jets don't seem to be meeting. Boeing and the FAA are already under a magnifying glass because of the Boeing 737 MAX crisis which revealed a flurry of shortcomings in the design and certification, so it would be highly surprising if the FAA wouldn't push for all Dreamliners to be inspected and fixed to assure it meets the design specifications for ultimate load capability.
The third and fourth issue: Stabilizers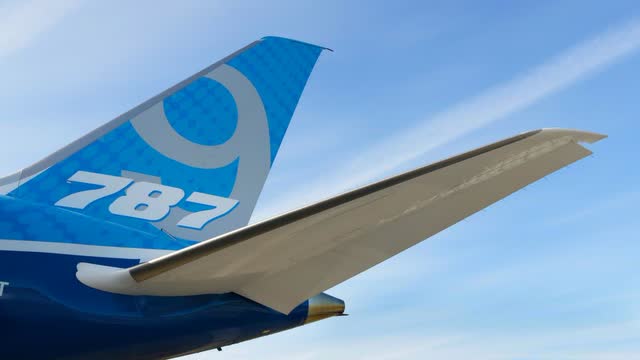 Source: The Business Journals
For Boeing thing's didn't stop with the aft fuselage join issue. The company also discovered that horizontal stabilizers parts were prone to premature aging effects due to incorrect clamping of parts. By clamping the parts together with greater force than specified instead of using shims to fill gaps, a preload exceeding engineering specifications can be introduced which would reduce the structure's ability to carry external loads. The issue was found in February and seems to be affecting 839 Dreamliner aircraft.
Boeing provided the following statement to AeroAnalysis on the issue:
A nonconformance was discovered with Boeing Salt Lake's production of 787 horizontal stabilizers. During the build process, certain components were clamped together with greater force than specified by Engineering, which could lead to premature aging of this part of the airplane. We are correcting the issue on airplanes still in production. Analysis is underway to determine if action is required on the in-service fleet. This is not an immediate safety of flight issue as none of the airplanes in service are within a window where they could begin to experience this aging. Safety and quality are Boeing's highest priorities. We have taken the appropriate steps to address this production issue and ensure that the requirements are clearly defined and understood.
A fourth issue affects the vertical stabilizers and was reported by KOMO News. That issue, once again, is about improper shimming where it seems that shims were initially installed but removed before the final fasteners were put in place which once again results in preloads exceeding the engineering specifications.
Conclusion
Contrary to what some readers claim, the current issues are not overblown. While chances of an aircraft hitting limit load are small, an aircraft not being able to sustain limit load is a serious issue. We don't know when those limit loads are hit, but we do know that several times over the design life of the aircraft it does happen. So, that could be today but also 5 or 10 or 20 years from now… but it does happen and in those cases, you want that aircraft to sustain the loads. That wasn't the case for the eight aircraft pulled from service and really is nothing less than the structural integrity of the aircraft being compromised due to manufacturing shortfalls and Boeing pulling those jets from service shows they do recognize the gravity of the situation.
How big of an issue this is becomes clearer when we consider that designs should withstand ultimate load which for aircraft is often 1.5 times the limit load. Without the aircraft being able to withstand that ultimate load, it doesn't meet certification criteria. So this is a huge issue and from Boeing's statements provided to us we were assured that limit load can be sustained when one of the issues affects an airframe but in combination the first two issues don't meet the limit load capability. That no accident or incident occurred is because limit loads or loads exceeding the weakened structure's capability to carry loads weren't experienced on any of the eight aircraft. However, what does raise concern is that we weren't given any information on the ability to withstand ultimate load and with the scrutiny on Boeing as well as the Federal Aviation Administration one can wonder whether Boeing will be given a waiver of any sort when ultimate load capability is not met.
The other two issues on the stabilizers seem to be having a less immediate impact as for the horizontal stabilizer issue no aircraft is in the timeframe where premature aging is expected to occur while the vertical stabilizer issue seems to be requiring inspection during a scheduled maintenance event.
We requested Boeing to supply information regarding any financial consequences from these issues, specifically in the form of delays and potential cost growth on the program but a Boeing spokesperson declined to provide any insights on that as well as questions on the nature on how the shimming and skin surface issues could occur in the first place when joining Section 47 and Section 48. That's unfortunate, since Boeing has been experiencing many issues on the Dreamliner including shimming issues on the 47 and 48 Section in the past and so to some extent it does seem that the past is haunting the plagued jet maker while at this stage there is no clear view on whether, when and how things need to be fixed and on how many aircraft that does need to happen and what the implications are for the bottom line. Either way, while currently there's no immediate share price pressure we do know that from engineering point of view the recent issues reveal that Boeing has put significant effort in improving quality and quality control processes, the fact that these issues were detected is testimony to that, but there still are problems with the manufacturing quality and quality control process as the problems were not detected in the pre-delivery phase. Ultimately, the issues have affected the structural integrity of the Boeing 787, and while no accidents have occurred due to these issues, it does seem that Boeing is adding yet another item to the long list of problems that affected their jets in recent years and draws additional scrutiny to the Dreamliner program but also raises even more questions marks regarding Boeing's manufacturing and quality control as it really is mind blowing that aircraft not being able to sustain ultimate loads and in some cases even limit loads were handed over to customers.
*Join The Aerospace Forum today and get a 15% discount*

The Aerospace Forum is the most subscribed-to service focusing on investments in the aerospace sphere, but we also share our holdings and trades outside of the aerospace industry. As a member, you will receive high-grade analysis to gain better understanding of the industry and make more rewarding investment decisions.

Disclosure: I am/we are long BA, EADSF. I wrote this article myself, and it expresses my own opinions. I am not receiving compensation for it (other than from Seeking Alpha). I have no business relationship with any company whose stock is mentioned in this article.