Intel (NASDAQ:INTC) isn't out of the woods yet; there's a lot more to this CEO transition than just a new face on Mahogany Row. If my skeptical side is right and Dan Loeb was the only reason management moved forward, then it's going to take a lot more than a CEO change to get Intel out of its comfort zone and back into the leadership zone. The CEO change is good, but how we got here revealed more to me and confirmed what my readers knew: the board needs shaking up. Intel is on a better path than it was, but I'm not sure I want to be on this ride fully anymore. I may take the market at face value and sell half my holding on this pop.
It was only a few months ago when I said Intel's need for management change was critical to its technological path forward and, naturally, share returns. I classified it as a value trap instead of a value play with the CFO-turned-CEO at the helm. I was right the company needed management change. The market confirmed my theory as it sent shares up 12% on the news Pat Gelsinger will replace Bob Swan. I also said Intel management had no plans for new management after over two years of "searching." I'd say I was right. After all, it took someone outside the company - an activist - to force management's hand.
So, yeah, I'm sticking with management had no intention to do it themselves.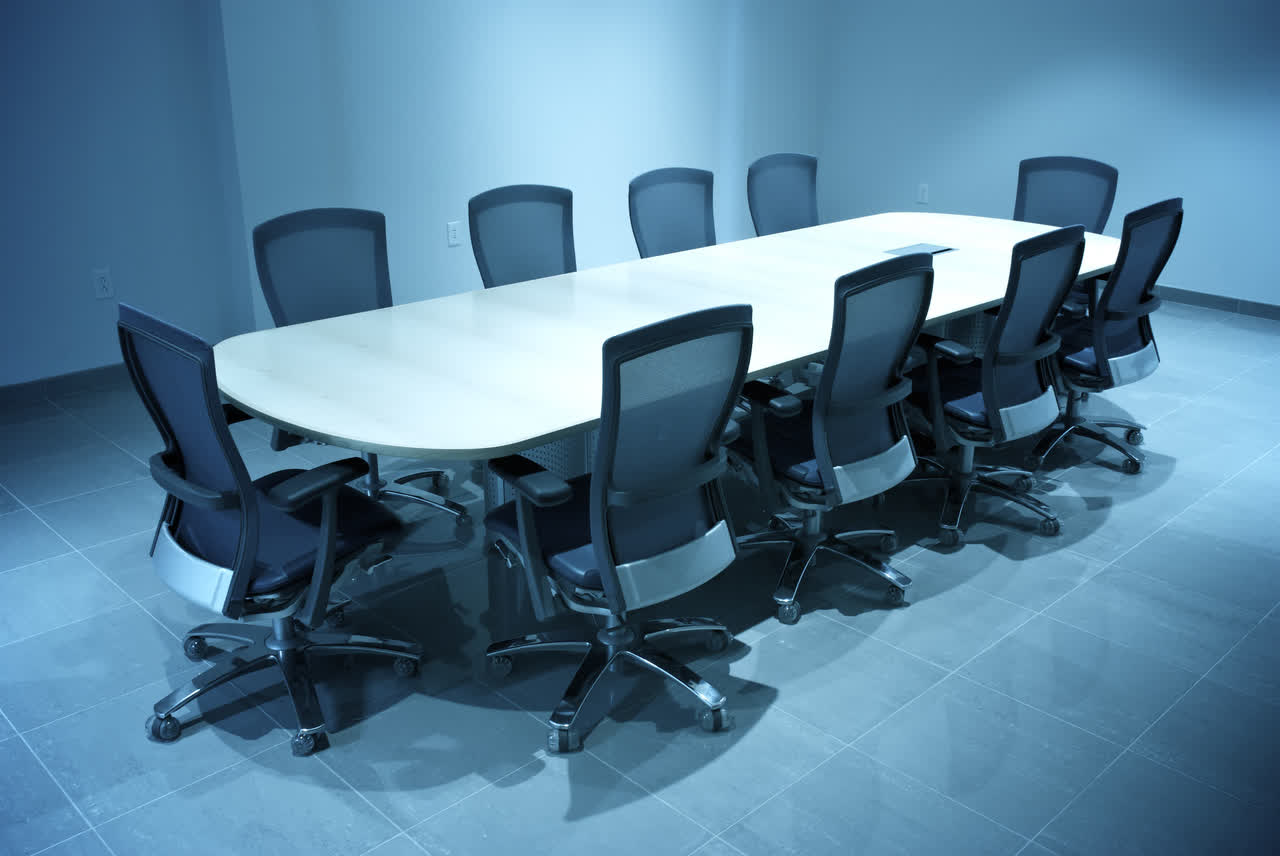 (Source)
My readers who commented on my last Intel article sung a general theme of the board needing a shakeup. After seeing how it took Intel this long to get an electrical engineer with architecture history back into the top role and doing so only after outside pressure being applied, I think my readers are on to something.
But, first, let's dig into the new CEO.
The Right Guy?
Gelsinger used to work at Intel as the company's first Chief Technology Officer and later Senior VP until 2009. He also was the architect of the 80486 processor, the x86 predecessor to the Intel Pentium chip. Oh, and he's got an Electrical Engineering degree.
This is two steps up from the former CFO and the outgoing CEO of Intel. The company needed an engineering-minded leader. And now it has one.
Great! Well, sort of.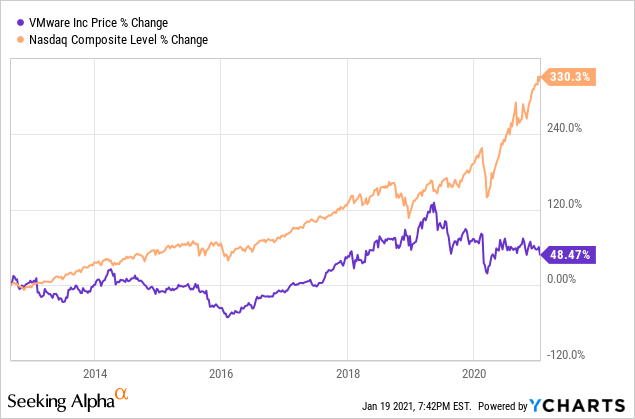 Above is the performance of VMWare with Gelsinger at the helm starting in September 2012 when he took over compared to the Nasdaq. I wouldn't call that promising or encouraging.
However, he is returning to his roots, which could change how a stock performs under him. The VMWare experience may be more beneficial at Intel than it was at VMWare. That benefit is the data center experience Gelsinger accrued during his tenure there. This can translate nicely to focusing on the data center and knowing what the industry needs from Intel. This experience may be the key, combined with his education and microprocessor engineering experience.
So, is he the right person for the job? Actually, yes.
Is the company ready for the changes needed from someone who likely understands the changes required to get Intel turned around? This is the question I'm struggling with today.
The Right Company Attitude?
It can't stop here at the CEO level, much like I talked about at the beginning of this article. In my last article, I wasn't talking about just a CEO change, though that was the most critical change needed. I was also talking about a managerial change in direction. That could mean the same leadership just turned in a different direction, or it could mean cleaning house. A good leader will be able to judge what's necessary.
But will this Intel old-timer return to a stoic board who needs the thumb of an activist on its head to make any further changes?
That's what I'm wondering now.
Perhaps the board will acknowledge Gelsinger's prior experience and his leadership abilities. But what if it's more of the same, the same dragging its feet to change. It really depends on how much of a disruption Gelsinger makes on the engineering talent and mid-level managers. The board may become more stonewalled to change if it doesn't like the risk to its dividend or shares.
Intel is a big company. It can't be operated as a startup. Even if Gelsinger can implement changes, it's going to take quite a bit of time. So one risk is the company's attitude moving forward while time is still necessary to heal all wounds. The investment risk with the board's attitude appears pretty reasonable considering the path from Krzanich to now - it was long, arduous, and worse 2020 returns than IBM (IBM).
This leaves me wondering what to do with the stock. After all, I did say this is what needs changing, and now it's changing.
Not Out Of The Woods
Some have said it may take up to two years, while others see it taking an entire technology generation cycle. My estimates are at least 12-18 months to see a technological effect, but sooner for the stock to come around to the potential changes because of the market's forward-looking mechanism. And I'm not just talking about the recent 10% rise in the stock accounting for the change itself. I'm talking about future strategic decisions from new leadership, which gets forecasted out with the earnings potential they carry.
Perhaps the new CEO can be the saving grace Intel needed. However, with Intel near $60 again, I'm going to take this opportunity to cut my holdings in half after the blood bath the stock experienced in 2020 - down 16 for the year. I told my Tech Cache subscribers my goals for this year - raise cash and invest more in cloud-first companies. It's prudent I use this opportunity to get out of what could be more underperformance in 2021 with Intel.
For Intel to remain in my portfolio, I would need to see $90 on the horizon heading into 2022. I don't think it'll happen, but I'll keep some invested in case it does. And because the one thing that needed to happen finally did, and Dan Loeb's Third Point still has a $1B stake. But the process was revealing and makes me question the future of the company still.