Enzolytics, Inc. (OTCPK:ENZC) has delivered massive stock returns in 2020 and 2021. The current market capitalization is larger than $600 million. In my opinion, investors need to remain cautious. The HIV drug market is extremely competitive. Even if the company's drug is approved, sales may be lower than expected. In addition, the company will most likely need financing for the construction of its laboratory in Europe. If ENZC sells equity, the share price may decline.
Business Model
Founded in 2004, Enzolytics, Inc. owns licensing rights of the Irreversible Pepsin Fraction peptide molecule for the treatment of HIV/AIDS.
Still at a pre-revenue stage, Enzolytics intends to commercialize the rights for the treatment of Hepatitis C.
IPF is a peptide molecule that has a strong affinity to bind with the HIV virus' peptide components identified as gp41 and gp120 antigens, rendering them as super antigens, and taking away from them their stealthiness and their capability to destroy the immune system. In addition to this mechanism of action, IPF will also enhance and upgrade the immune system components and criteria, as such resulting in a double impact approach of both behaving as a novel fusion inhibition treatment as well as an immuno-modulator. Source: Annual Report
The company's treatment appears to be different from other treatments. Enzolytics Inc. claims to be offering a product with zero toxicity issues, minor side effects, and cost savings. Have a look at the image below for more details on the matter: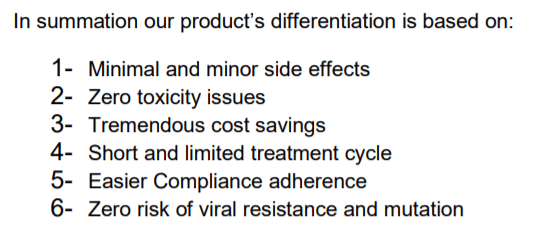 Source: Annual Report
In 2020 and 2021, Enzolytics Inc. saw its shares increasing from $0.05 to more than $0.2. With 2.7 billion shares, the current market capitalization is larger than $600 million. With this in mind, in my opinion, it is time to do a full report on the company's current activities. According to the most recent annual report, Enzolytics Inc. owns 49% of a company doing business in Europe:

Source: Annual Report
The European entity in Europe is currently conducting clinical trials, and has also filed for a mass use permit. In 2020 and 2021, I can imagine the traders pushing the share price up as they get to know this information: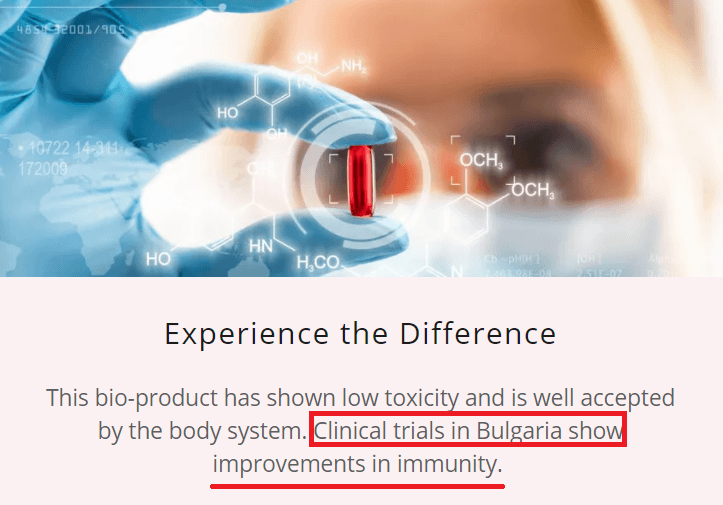 Source: Company's Website

Source: Company's Website
I went even further in my due diligence, and researched the entity in Europe. According to their website, they have tested 31 patients. Besides, they are about to acquire a new laboratory, which will most likely be operational in June 2021:
Immunotech Laboratories Inc. (OTC:IMMB) owns 49% of Immunotech Laboratories BG and I, Dimitar Savov, own the other 51%! Immunotech Laboratories BG does not work in any form with Enzolytics Inc. (OTCPK:ENZC). Immunotech Laboratories BG owns the patent for the medicinal product ITV-1 - ImmunH and has successfully conducted a clinical trial on 31 patients in "Professor Ivan Kirov" Hospital, Sofia, Bulgaria, European Union. We are awaiting a permission for mass use. We have begun the construction of a pharmaceutical factory on the territory of Bulgaria, for the purpose of which, Immunotech Laboratories BG has signed a contract to buy a nearly complete factory, which remains to be restructured to adhere to the guidelines for good manufacturing practice. The factory is estimated to be operational no later than 30.06.2021. Source: Company's Website
Financial Statements
Enzolytics, Inc. has seen a significant increase in its total expenses from 2019. In the quarter ended September 2020, June 2020, and March 2020, total expenses always increased. With that, the income statement shows no sales, like other pharmaceutical companies at clinical stage: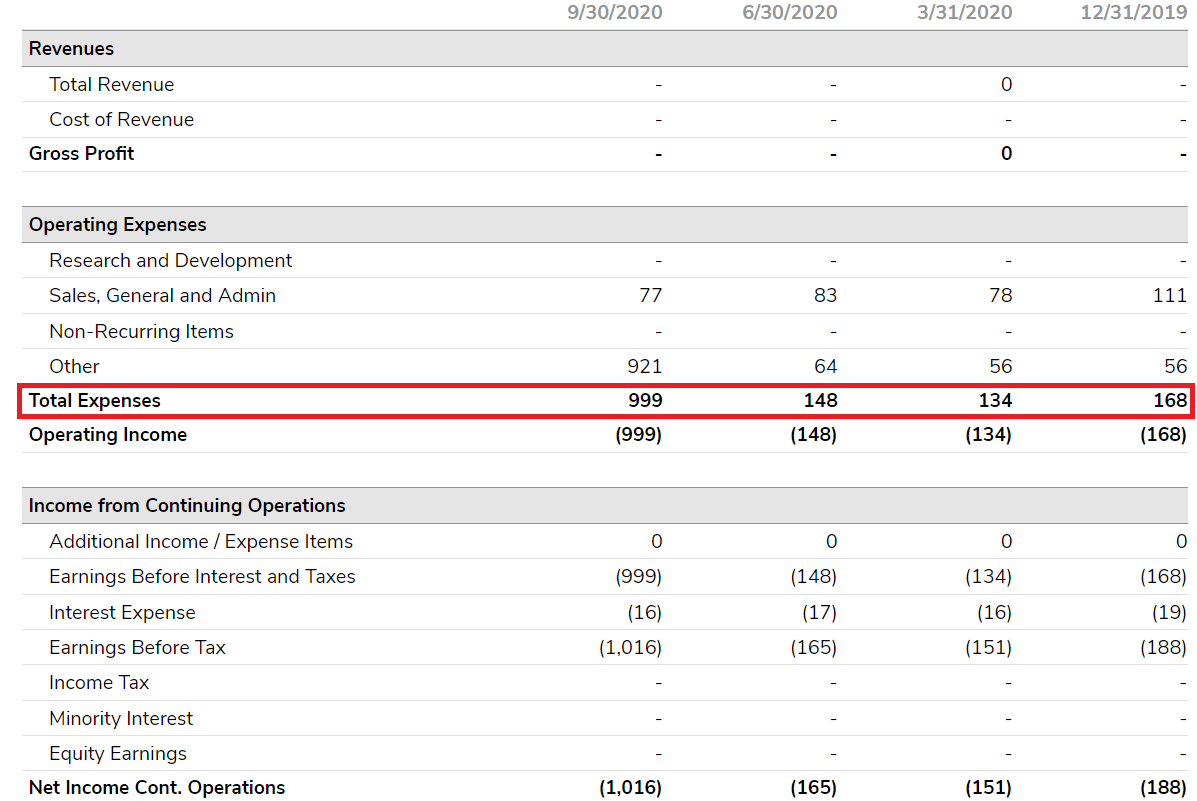 Source: OTC Markets
The balance sheet shows that the largest assets are long term investments. They represent more than 60% of the total amount of assets. These assets seem to be the investment made in the European entity. The market believes that the value of the company's assets is worth much more than the valuation given by accountants. Investors seem to be taking into account the fact that the global HIV drugs market is expected to be valued at $36 billion by 2027.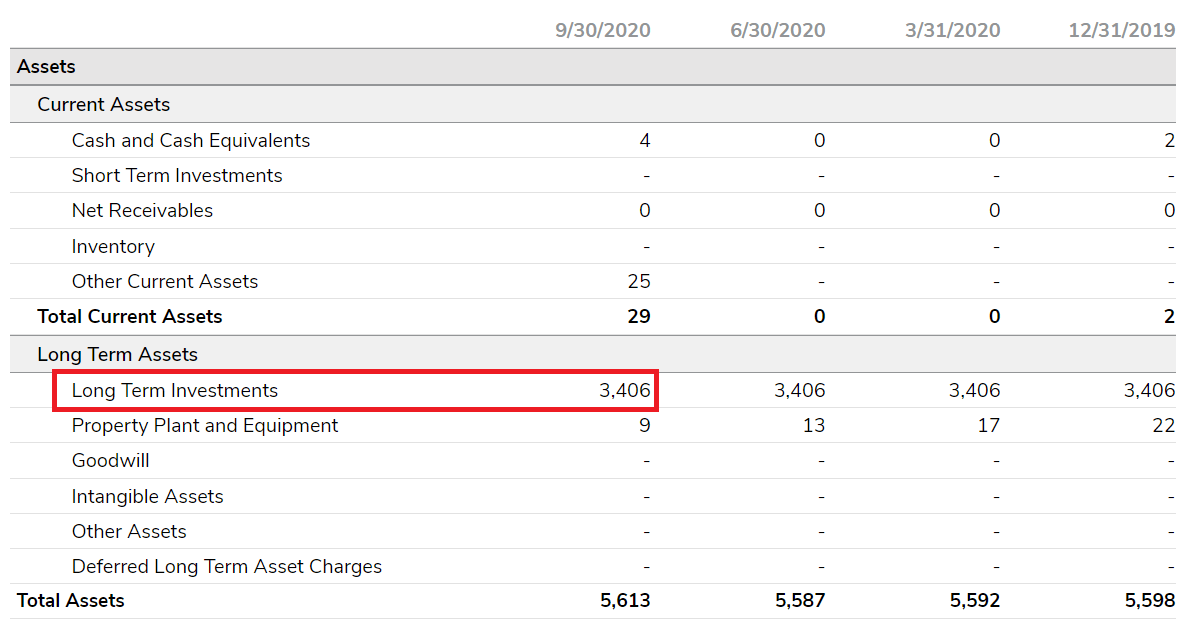 Source: OTC Markets
Enzolytics Inc. reports a long term debt of only $2 million, which, I believe, is not that worrying. The market believes that the company's treatment is worth more than the accounting value of the debt of Enzolytics Inc. If the company raises capital, it will be able to easily pay its debts:

Source: OTC Markets
New Auditor, New Patent Filing, And Received New Financing
Enzolytics, Inc. has delivered several announcements which may explain the most recent reaction in the stock price. First, the company engaged a new PCAOB Audit firm. I don't think the previous auditor had the PCAOB designation. Taking into account this fact, the announcement is positive:
Enzolytics, Inc. today, announced it has accepted a proposal from a Houston based PCAOB Audit firm to Audit the Company's year-end financial statements, subject to the receipt and acceptance of the engagement letter. Source: Press Release
Besides, the company appears to have filed a new patent application for a new treatment. In my view, investors have appreciated the new information. Notice that more patents mean more intellectual property assets for Enzolytics. It is also very beneficial that Enzolytics, Inc. received $1.2 million in new financing:
Enzolytics, Inc. today, announced it has received the official filing receipt from the U.S. Patent Office confirming the filing of its patent application for "Nuclear Proteins Isolated from Mammalian Spinal Cord Immune Factor - Pharmaceutical Composition for Treatment" and has received the third tranche of the $1.2 million dollar financing. Source: Press Release - Patent
Risks For Shareholders
Shareholders are for sure very happy about the stock return delivered. With that, they need to know that a position in the stock involves risks. The company has issued a significant amount of shares in the last five years. In 2020, the new management also issued new shares:
As consideration for the Business Combination, and in exchange for 100% of the issued and outstanding stock of BioClonetics, the Company has agreed to issue a total of 204,430,000 newly issued shares of Series B Preferred Stock to Charles S. Cotropia, and others Bioclonetics Designees and 90,570,000 shares of newly issued Series B Preferred Stock to Harry Zhabilov, the Company's current Chief Financial Officer. These shares were issued on December 7, 2020. Source: Annual Report

In addition, on November 30, 2020, the Zhabilov Trust, the Company's Controlling Shareholder, entered into a Control Block Transfer Agreement, under which the Zhabilov Trust has agreed to transfer 35,100,000 shares of Series A Preferred Stock and 231,000,000 shares of Common Stock (together the "Control Block") to Charles S. Cotropia and other Bioclonetics Designees. Source: Annual Report
Notice that the company is about to build a new laboratory, and may need financing for the new clinical trials. Enzolytics, Inc. may try to sell equity to finance these new projects. Note that an increase in the share count usually leads to a decrease in the intrinsic valuation of the shares: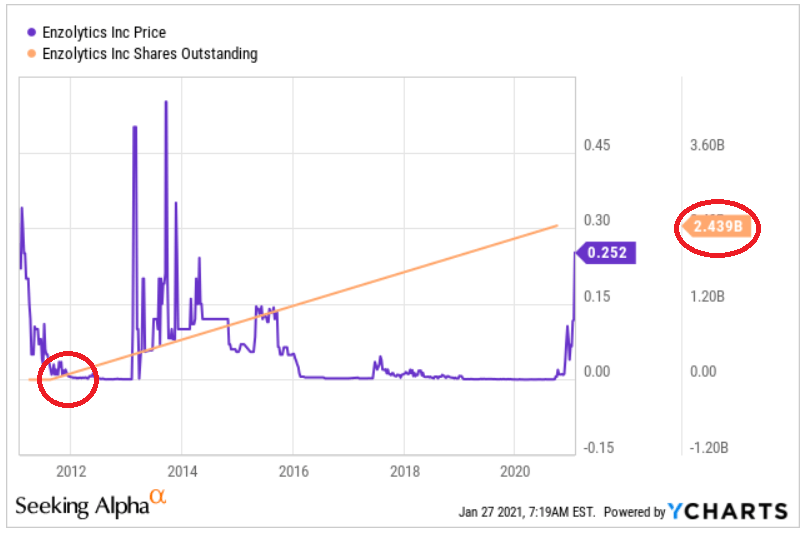 Source: Ycharts
There is another clear risk. The number of patients tested is not very significant. In order to get its treatment passed by Europeans, Enzolytics, Inc. may need to test hundreds of patients. The process will also take a lot of time and financial resources. Shareholders need to understand well that they may have to wait many years until Enzolytics, Inc. can report sales.
Valuation of Enzolytics
Enzolytics Inc. targets a market that could be close to $37 billion in 2027. That's a large market size. However, numerous companies are already selling HIV Drugs. The competition in the market is significant.
The company's enterprise value is larger than $600 million right now. With an EV/Sales ratio of 5.5x sales, I would say that the market is expecting Enzolytics to have sales of approximately $109 million. At the moment, Enzolytics, Inc. does not have a large amount of financial resources, and the company's treatment has not been approved. Hence, it is unlikely that Enzolytics, Inc. ends up reporting sales of $109 million soon.
Conclusion
Currently trading with a market capitalization of more than $600 million, Enzolytics, Inc. is delivering magnificent stock returns to the shareholders. The most recent news appears beneficial. However, investors need to understand that there are significant risks. First, if the share count increases, the share price will most likely decline. Besides, the competition in the HIV drugs market is significant. Even if the company gets its treatment approved, the total amount of sales obtained may be lower than expected.