ZK International's DeFi Platform, Crypto ETF, And Upcoming Crypto Coin Could Hit The Jackpot
Summary
ZK International has been ramping up its subsidiary, xSigma, which is a Blockchain research and development lab.
xSigma is doing big things like starting a new DeFi platform, a cryptocurrency ETF, and soon launching its own crypto coin.
xSigma's upcoming stable coin, SIG, is already in high demand on social media before its release.
ZKIN's legacy steel pipe business is consistently profitable, and alone is worth about $2.50 per share.
We have a $10 price target on ZKIN, but if DEX becomes a top DeFi platform with a popular crypto coin, it could reach $20-$30.
If you believe in the future of cryptocurrency, ZK International (NASDAQ:ZKIN) could be the next hot stock. It's trading below a $100M market cap, and we believe it could reach $500M+ this year. We have a $10 price target on ZKIN. But if things go well with its cryptocurrency endeavors, as they already have a lot of interest and demand, it could reach $20-$30 per share.
Speculating on new cryptocurrencies is a new and growing trend. Some people that don't have finance backgrounds feel more comfortable buying cryptocurrencies than stocks. Just the other day, I was at the mall and after I told them I'm a stock trader, two clothing store employees told me about new crypto tokens that they are buying. These are people without a finance background, but cryptocurrencies appeal to them.
Trading crypto has also started to become adopted by stock traders. @WSBChairman, who has almost 1 million followers, recently tweeted: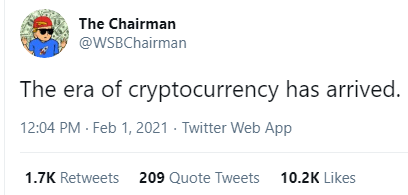 Source: Twitter
ZKIN is based in China and has historically had a boring business of selling steel pipes and fittings. It's a solid, consistently profitable, business but had a small loss in 2020 due to COVID. Speaking to an insider, the company is back to being profitable again in 2021. We'll discuss this pipe business in more detail later in this report.
ZK International's Subsidiary, xSigma, Is Making Big Waves In Blockchain and Cryptocurrency
ZKIN's CEO and co-founder, Jiancong Huang, wanted more than a boring steel pipe business. ZKIN created a subsidiary, xSigma, a Blockchain research and development company, in 2018. As shown in ZKIN's investor presentation from 4/17/18: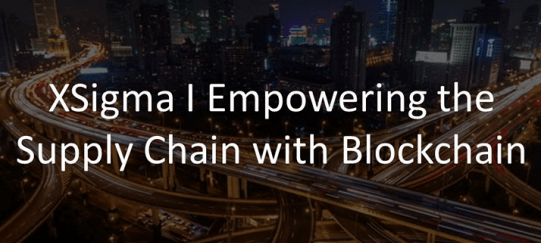 Source: ZKIN 2018 Investor Presentation
In 2020, xSigma started taking more action as ZKIN started investing more in it as lucrative Blockchain opportunities started to open up. xSigma has a DeFi platform, is creating a cryptocurrency ETF, and soon will have its own cryptocurrency that already has a ton of pent-up demand.
xSgima is led by a strong team of IT engineers. This includes Kamal Obbad, who is a former engineer at Google, a Harvard graduate, and is included in the Forbes 30 under 30.
On 12/21/20, xSigma announced that it appointed Jesse Brauner as Senior Engineer. Brauner was a Senior Software Engineer to Ripple Labs, the parent company behind popular crypto token XRP. xSigma's team is shown below: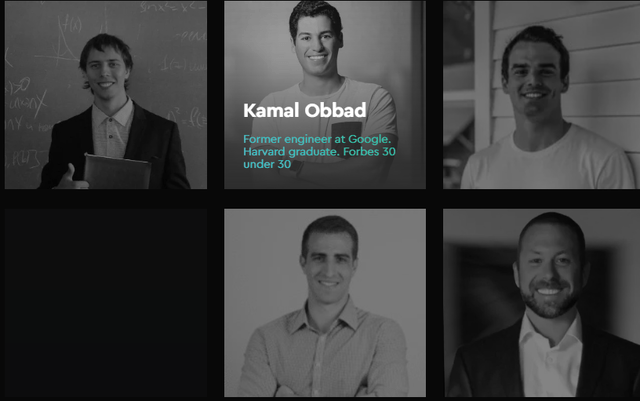 xSigma created a DeFi network to focus on creating, servicing, and enabling technologies in the blockchain ecosystem. It's called DEX.
XSigma's upcoming cryptocurrency ETF will be useful for investors to invest in a pool of diversified crypto coins to decrease risk and still get in on the upside trend of cryptocurrency appreciation. DEX users will also be able to create their own crypto ETFs.
xSigma is soon going to release its own crypto coin, called SIG token.
xSigma's SIG coin
Once it's released, xSigma will own 15% of the outstanding tokens of its SIG coin. SIG will be an Ethereum-based token, and a stablecoin. Stablecoins are backed by a stable asset, in this case the US dollar, for more price stability. SIG is expected to have a beginning market cap of between $30M-$40M.
This will be a huge instant boost for ZKIN's book value, with an additional asset worth $4.5-$6M. And that's just the start. If SIG's popularity increases it could have a market cap over $100M, or even $1B+ like some top crypto coins.
The demand for SIG is already high. xSigma's telegram channel has over 1500 members, growing at a rate of about 20 members per day. Many of those members are waiting to buy the token when it comes out. Speaking with someone who knows the company well, he told us there's a 5,000 person waitlist to buy the token. That's a predictor of huge appreciation on its opening day. Below is a screenshot of the Telegram channel: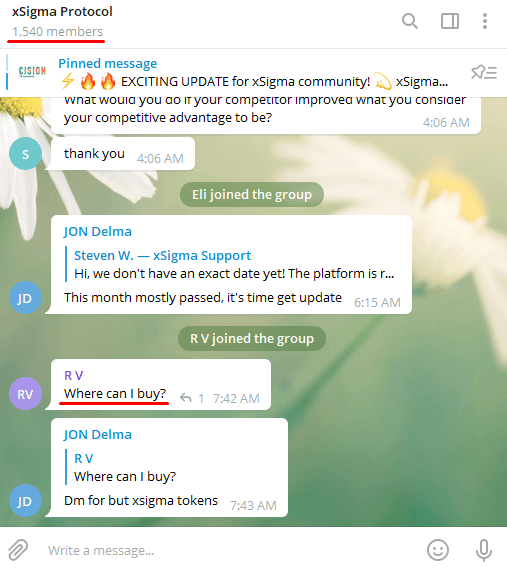 Source: Telegram
These 1500 members came without company paid promotion. ZKIN has $500K it plans to spend on promoting SIG. That could cause the telegram member count to grow faster, as well as increasing the waiting list and number of interested buyers.
As a comparison, the following is crypto token Polkadot's telegram account. It has about 26K members.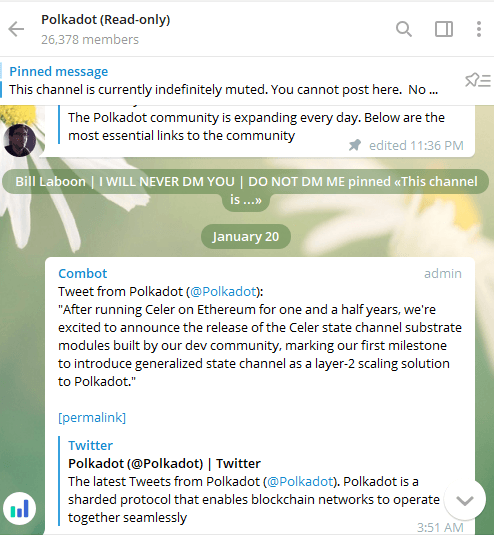 Source: Telegram
Polkadot ("DOT") is one of the top ten cryptocurrencies with a market cap of $11.2B. Its system is different from Ethereum, with a concept of "shared security."
One of the first and most popular stablecoins was Tether ("USDT"). Tether is the third-largest cryptocurrency by market cap, with a total market cap of $24.4B. Like SIG, Tether runs on Ethereum and is also a stablecoin.
If SIG's market cap is only 5% of Tether, it would be about $1B. That would value ZKIN's 15% share at $150M. That alone would be more than twice ZKIN's current market cap.
xSigma's DEX Platform
As stated in xSigma's White Paper, xSigma presents improvements on their DeFi platform over other DeFi platforms. The User Interface is more user friendly. It also has lower fees. Most crypto exchanges charge a fee of 0.30% per transaction, xSigma only takes 0.24%.
Alex Lebed is xSigma's CTO, and worked as an engineer at technology behemoths Facebook, Amazon, and 1Inch. He said in an interview on ambcrypto.com:
"xSigma has a strong focus on liquidity to enhance the user experience. We believe more liquidity equals more stability, and that gives us the ability to process bigger trades and higher volumes. For traders, it also means lower commissions on smaller trades."
He said in an interview on defiprime.com:
"The xSigma DEX is only the first step in a much bigger vision to create a unified DeFi ecosystem. Our goal is to bridge the blockchain and DeFi spaces, becoming a central point that connects capital providers with capital allocators.
Our vision of a unified DeFi ecosystem includes a DEX, a custodial regulated exchange, a derivatives trading platform, a non-custodial digital wallet, a lending pool and, finally, the launch of a stablecoin. This ambitious roadmap will take several years to complete, but we will get there."
xSigma's Cryptocurrency ETF
xSigma is pioneering the cryptocurrency space by creating the first ETF. On 1/19/21, ZKIN announced its ETF-like decentralized fund and platform called xTF by xSigma. This fund will be based on Ethereum blockchain, and will diversify between major crypto assets related to the DeFi space. It will also be a platform that will enable others to create their own cryptocurrency ETFs.
xSigma expects to generate fees from xTF's operation in the future. The launch of xTF is planned in the second quarter of 2021. Prior to its launch, xSigma will publish a white paper discussing all of the platform's details.
How ZK International's Legacy Steel Pipe Business Is Doing
ZKIN was founded in 2015 and is based in Wenzhou, China. Its legacy business is it manufactures and sells steel pipes and fittings mainly in China. The following are pictures of their pipes and fittings from their website:
Source: ZKIN Website
ZKIN has an extensive steel pipe sales network. With 27 regional offices and 80 sales representatives in major urban hubs in China. The following picture is its factory: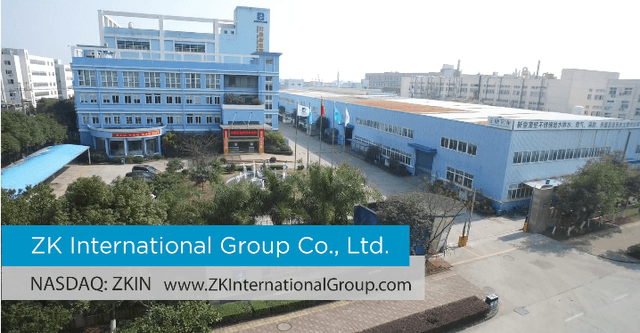 Source: ZKIN Website
ZKIN's pipe business has always been strong, with a historical profit of $7-$8M per year. The company has high accounts receivable balances. Historically, ZKIN has had no problem collecting its receivables. However, someone close to the company told us that this last year, due to COVID, the company won't be able to collect on some of its receivables. Therefore, the company will take a rare loss in 2020.
Apparently, lately the company has been doing better and this year will be a strong year for its pipe business. But it won't be as good as prior years, and the company's margins will be smaller.
Assuming ZKIN's pipe business consistently brings in $5M in earnings per year, at a P/E of 10x, that puts its value at $50M. With about 20M shares outstanding, that puts this business at a value of $2.5 per share.
Conclusion
With the addition of xSigma, ZKIN will soon have a lot of new revenue streams. Owning 15% of its crypto token, SIG, will immediately boost its book value by at least $4M. Perhaps much more than that.
xSigma's DeFi platform, DEX, will likely bring hundreds of thousands of revenue monthly to ZKIN, if it becomes popular.
At ZKIN's current price of $3 per share, and valuing its legacy business at $2.50, that's only putting a value of $0.50 on xSigma and its projects. As xSigma grows and gains users, we can envision ZKIN's share price appreciating dramatically.
This article was written by
We provide deep research and valuable information on small cap stocks to hedge funds and high net worth individuals. We specialize in the technology and healthcare sectors. We have an over 80% success rate, see our reports at whitediamondresearch.com. See the 3rd party verified return on each of our bearish reports over the last 24 months at: https://breakoutpoint.com/as-summary/white-diamond-gvmtg/To inquire about becoming a premium subscriber, send a PM here or email us at research@whitediamondresearch.com.Follow us on twitter @whiteresearch.
Analyst's Disclosure: I am/we are long ZKIN. I wrote this article myself, and it expresses my own opinions. I am not receiving compensation for it (other than from Seeking Alpha). I have no business relationship with any company whose stock is mentioned in this article.
Seeking Alpha's Disclosure: Past performance is no guarantee of future results. No recommendation or advice is being given as to whether any investment is suitable for a particular investor. Any views or opinions expressed above may not reflect those of Seeking Alpha as a whole. Seeking Alpha is not a licensed securities dealer, broker or US investment adviser or investment bank. Our analysts are third party authors that include both professional investors and individual investors who may not be licensed or certified by any institute or regulatory body.