Agora - Clubhouse Is Just One Of The Possibilities
Summary
Clubhouse, a live audio social media platform, was created using Agora's toolkit in a week.
Its membership has exploded to over 6 million and is currently ranked top by the number of downloads in developing countries.
But Clubhouse's explosion is just one of the catalysts to Agora's growth. Yalla, another audio-social app that is on fire in the Middle East. And there are more.
Finally, the market is appreciating the immense potential of Agora's technology.
Investment Thesis
Shortly after Agora's (NASDAQ:API) IPO, we have attempted to explain what the company offers and why we were very bullish about its technology, titled:" Agora: Pioneering Real-Time Video Engagement, Forget The High Multiple, It Doesn't Matter."

The stock did practically nothing until recently. It doubled within a few weeks, currently trading at above $90/share. What fuelled the recent rocket move has much to do with the rise of Clubhouse. We believe that Clubhouse could contribute hundreds of millions of revenues per quarter. However, what is more important is that the world can now see Agora as a perfect launchpad for real-time communication applications. The possibility is immense.
As a reminder, Tony Zhao, the founder and CEO, 's mission of building Agora is to enable immersive virtual interaction with anyone anywhere on any apps. Agora's solution offers scalable, cost-effective, and simple solutions to embed video, voice, and messaging functions to applications and devices on the cloud without building the infrastructure themselves. Clubhouse is an incredible testament to what can be created on Agora, not just the scale but the speed. The app was reportedly created on Agora within a week.
Impressive? There's more.
Clubhouse is on fire, but what is it?
First, what is Clubhouse?
It's a new audio-only social app. It allows users to drop in and out of chat rooms, from 'water-cooler' conversations to conference talks. So far, the main difference is that these chat rooms are live-only, ephemeral (no recording, or at the organizers' discretion), and it's invite-only (exclusive).
That doesn't sound too special? Not until Elon Musk entered one of the rooms, where he chatted about life on Mars and bantered with Vladimir Tenev, the CEO of Robinhood, about the recent uprise of the wallstreetbets last weekend. People from around the world dropped whatever they were doing or sleeping to tune in. The chat room reportedly maxed out at 5000 listeners.
But it wasn't just Elon Musk that attracted listeners. San Francisco, Miami, and Austin's mayors congregated inside a "room" to tout their cities as the right places for tech companies to do business. Thousands of entrepreneurs and investors flocked in to share their views. So, Clubhouse can be a place for the water-cooler talk, first-time parents' rants, to the most grandiose of topics, like what it's like to live on Mars. It can be anything.
Today, Clubhouse's registered users are over 6 million. It exploded from just a few hundred thousand in December last year. Incredibly, the rise occurred despite setting a limit on five invitations per user.
Shortly before Elon Musk's appearance, Clubhouse closed a $100M fundraising round, which earned it a$1B valuation. The round was led by one of the best start-up investors, Andreessen Horowitz.
How does it help Agora?
Clubhouse's latest figure showcases it can be a killer app. As it pays Agora based on usage, $0.99/1000 minutes, we suspect Clubhouse will bring revenue up to $100M per quarter, but more importantly, credibility.
The chart below shows the meteoric rise in registered users.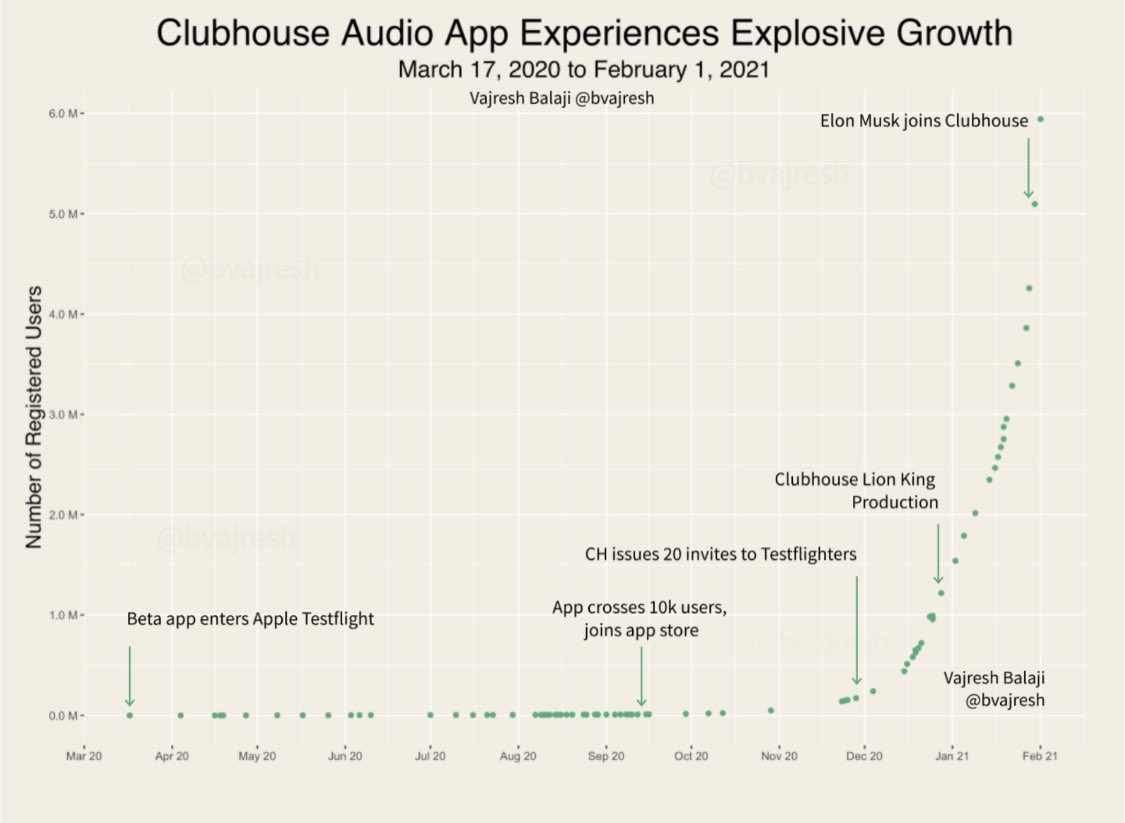 Source: Link
Below is the current ranking on App Annie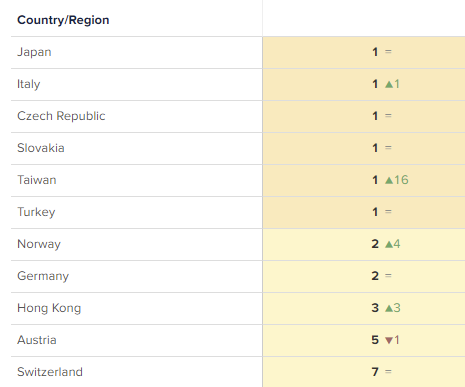 Credit to Q&G OG for laying out the following table, which estimates the different revenue scenarios charged at $0.99/1000 minutes. On the Y-axis, we have Monthly Active Users ('MAUs'), from 3M to 500M, and on the other, we have minutes per week.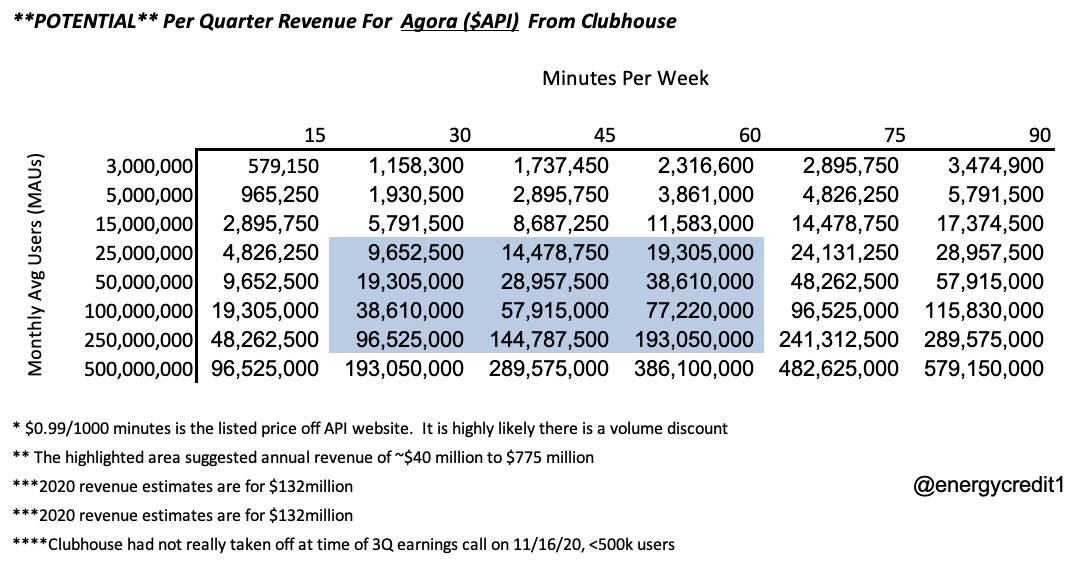 At 25M MAUs and 60 minutes per week, Agora could earn about $20M per quarter. And at 250M MAUs and 60 minutes per week, Agora could earn $193M per quarter. At the midpoint, Agora could fetch $100M per quarter and $400M per annum.
No one knows how Clubhouse can grow, but at the moment, the potential is immense. Clubhouse's rising star status for luring the most prominent entrepreneurs, politicians, and investors onto the social app is free publicity for Agora's technology.
Yalla - Clubhouse of the Middle East
Before Clubhouse, let's not forget Yalla, own by the Yalla Group Limited (YALA), and is powered by Agora. It is also a voice-centric social app that operates primarily in the Middle East and North Africa region. The company has a $100M revenue run rate and is already worth $4B.
The latest figure shows another app that is doing a crazy growth rate. In Q3'20, September 30, 2020, Yalla quintupled its MAUs to 14M from 3M in the prior year. Impressively, its paying users ten-folded to 5M, from 0.51M.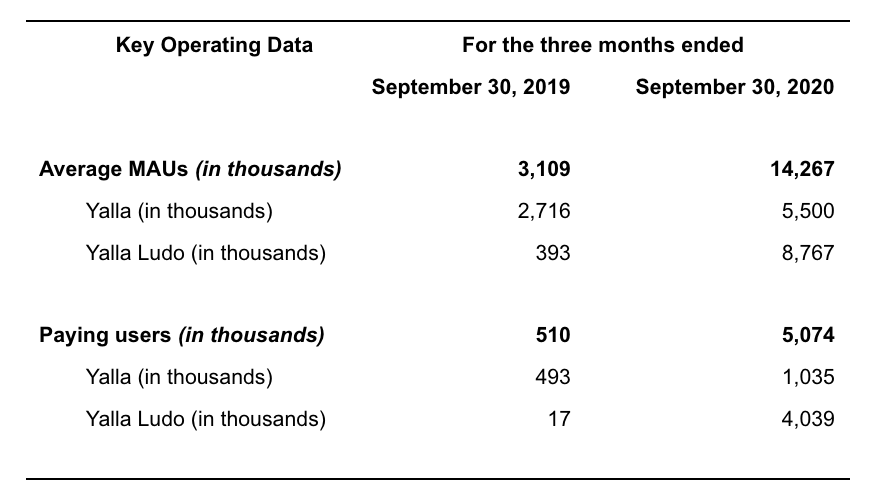 At the moment, Yalla is a much bigger app than Clubhouse and focuses on just one region, but the speed of growth shows that Clubhouse can still 5x, 10x, 20x its number of users from here.
Next, other than social media, Agora's technology has more use cases.
And many more use cases
We tracked the use cases from September 2020. At the time, there were live streaming, online dating, education, retail, and gaming. Today, Agora has added two more, telehealth and workforce.

Some of the notable clients are under these categories are Talkspace (telehealth), Hallo (education), Bunch, and MeetMe (social).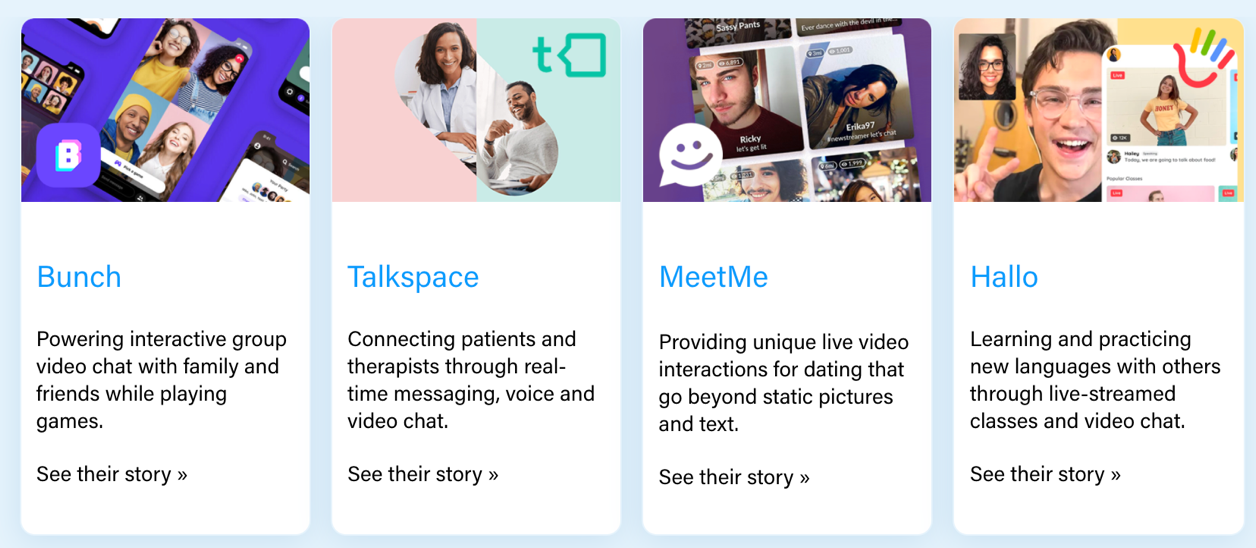 But other customers that command special mentions are New Oriental Education (EDU), Unity (U), Huya (HUYA), Momo (MOMO), and Bilibili (BILI)
On New Oriental Education, a $30B online education company that provides online courses to 1,518 schools and learning centers in China, just after the COVID-19 breakout, it partnered with Agora and was able to scale its classes in only a few days. That probably explains some triple digits growth in the first few quarters of 2020. Now with Clubhouse, the first few quarters of 2021 will be very interesting.
Risks
The first risk is that Clubhouse is just a puff in the wind. Currently, it's still a new phenomenon, so that is also a possibility. We will be watching how Clubhouse evolves with the influx of users and rooms. The other risk is valuation. Agora looks ridiculously expensive on past financials. Until we have Q4'20 figures and guidance for Q1'21, it is likely to turn many investors away. But we consider these are short-term risks and recommend investors to keep watching the growth in use cases and the number of minutes powered by Agora as a litmus test for health.

Conclusion
The rise of Clubhouse will provide a massive boost in revenue for 2021. However, the free publicity is more important to showcase Agora as a launchpad for real-time communication applications. Start-ups and entrepreneurs are already putting up competitions on Twitter to replicate Clubhouse. Attentions like these will help Agora to grow even further. Perhaps one day, Agora will be the 'API of real-time communications,' like Stripe is for card payments or Twilio for sending texts.
Finally, the current multiple of 70x P/Sales is at a nose-bleed level. However, we believe Agora has a long runway of growth. The possibility is immense. Investors may also worry about the recent private offering, but to us, it's a good sign. One accredited investor entirely funded the $250M raise. It will provide the ammunition for more growth and innovation, precisely what we like to see in a hyper-growth and compounder.
This article was written by
I run Sleep Well Investments to find time-tested and anti-fragile businesses to help you avoid permanent capital losses - the first rule of investing. All businesses go through a comprehensive review, I call it a 'sleep well investment' checklist, to evaluate their (i) business quality, (ii) competitive position and risks, and (iii) valuation. They are given a score and a trigger (buy) price to ensure a high margin of safety.The first few write-ups are: The VAT Group - The Vaccum Valve Monopoly Shimano - The Bike Component Monopoly Floor and Decor - Future Home Improvement Monopoly Subscribe for more sleep-well investments.
Analyst's Disclosure: I am/we are long API. I wrote this article myself, and it expresses my own opinions. I am not receiving compensation for it (other than from Seeking Alpha). I have no business relationship with any company whose stock is mentioned in this article.
Seeking Alpha's Disclosure: Past performance is no guarantee of future results. No recommendation or advice is being given as to whether any investment is suitable for a particular investor. Any views or opinions expressed above may not reflect those of Seeking Alpha as a whole. Seeking Alpha is not a licensed securities dealer, broker or US investment adviser or investment bank. Our analysts are third party authors that include both professional investors and individual investors who may not be licensed or certified by any institute or regulatory body.