In 2020, Lockheed Martin (NYSE:LMT) received $123 billion in contract awards including awards which are optional in nature. With a change in administration, there's some doubt about how defense budgets will develop going forward. We won't directly see any big changes in financial results when there's a transition in administration and weapon system acquisition tends to be a multi-year trajectory, so changes might actually not be as obvious as some expect, but it remains highly interesting to look at how contracts awards are developing.
In this report, I have a look at the contract awards for Lockheed Martin in January 2021 which includes a multibillion contract for a satellite program.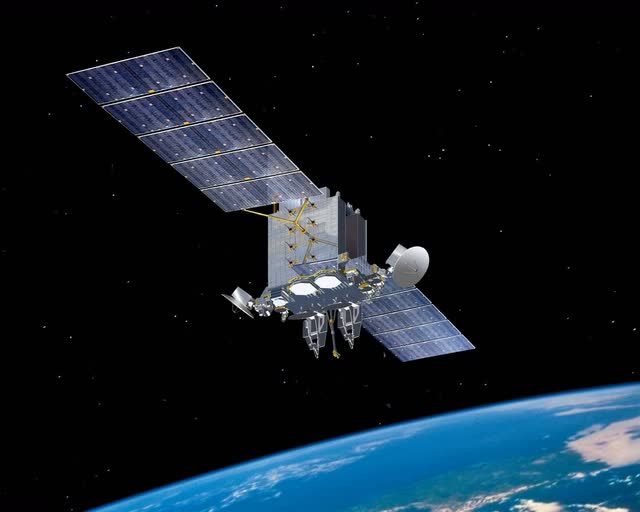 Source: Lockheed Martin
Space pulls the cart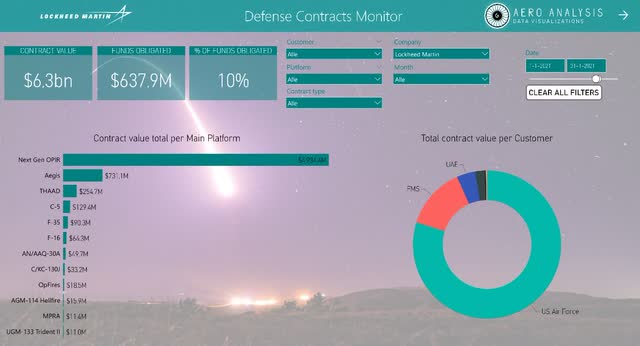 Figure 1: Lockheed Martin contracts in January 2021 (Source: TAF Defense Contracts Monitor)
In January 2021, Lockheed Martin received 14 contract awards including an indefinite quantity contract - IDIQ. The potential value of all these awards is $6.3B with $637.9 million or 10% of the contract value being obligated at the time of the award. Month-over-month, the contract value climbed from $4.8B to $6.3B, but the fund obligated at the time of award decreased from $2.5B to $0.6B. So, there was a strong month-over-month uptick in contract awards but the funds obligated moved in the opposite direction, which is no reason for concern.
By far the biggest contributor to the $6.3B contract awards is the Next Gen OPIR program with a contract award valued $4.9B or over 75% of the full month awards. The Next Gen OPIR Space program or Next Generation Overhead Persistent Infrared program aims to improve detection of ballistic missile launches. The program aims to replace the Space-Based Infrared System or SBIRS. The contract that Lockheed Martin received accommodates for manufacturing, assembly, testing and delivery of three geosynchronous satellites along with software packages. The three satellites are part of Block 0, which in addition to the three geosynchronous satellites consists of two polar satellites.
The second biggest platform during the month was the Aegis platform. Lockheed Martin received a foreign military sales contract (Japan, Australia, Republic of Korea, Norway, Spain and Canada) for in-service combat system engineering, ship integration and test engineering, maintenance and logistics support valued at $731 million with $113.6 million obligated at the time of award.
The Terminal High Altitude Defense missile defense system gathered $250 million in contract awards for maintenance and sustainment of two systems for the United Arab Emirates.
The three platforms accounted for over 90% of the January 2021 contracts, but Lockheed Martin also received contracts for other platforms including a $129 million services and support contract for the C-5, various contracts in support of the F-35 valued at $90 million and a $64.3 million foreign military sales contract for mission planning software and updates.
During the month, there were $142.5 million in IDIQ contract awards, which is a minor portion of the full contract value. As always, we also need to point what IDIQs are: An IDIQ - or indefinite delivery, indefinite quantity contract - provides a negotiated framework between two parties with pre-determined pricing and terms against which task and delivery orders can be placed. That means that in order for the contract to start being of any value, orders need to be placed, there's also a chance that the full value of the contract is not rendered.
We're still including these IDIQs in our overviews as it gives insight into the prospective contract awards, and some delivery and tasks orders do not meet the DoD threshold value for being disclosed, and in those cases, it's nice to know that there has been a framework present where we do recognize that this does not mean that the full dollar amount is added to the backlog. For subscribers using our Defense Contracts Monitor, we also offer a way to filter out the IDIQs.
In January, sales to the US military accounted for around 83% of the $6.3B in contracts awarded. Month-over-month, we saw contract value increase by $1.5B, with a minor role from IDIQ contracts awards. Funds obligated decreased from $2.5B to $0.6B. Compared to the same month a year ago, contract awards increased by $2.8B, including IDIQs and this number also was $2.8B when excluding IDIQs, while funds obligated at the time of award decreased modestly by $77 million, so for January we are seeing year-over-year increases in the contract value but a slight decrease in the funds obligated.
Conclusion
I believe January was a nice start for Lockheed Martin with the $4.9B Next-Gen OPIR contract. Funds obligated as a percentage of the contract values were not high, but I do not consider that to be a problem since that is more a timing element. The start of the year was stronger than last year in terms of the full contract value and also higher than the January months in 2018 and 2019. What's also to like is that the Next-Gen OPIR is a project that will be expanded and so we can expect that beyond Block 0 more contract awards will follow.
I believe that going forward, Lockheed Martin is a nice name to have in your portfolio as the company continues booking wins in a challenging geopolitical playing field.
From these pieces, we unlikely will see our bullish view turn based on a single month, but by doing a detailed analysis on a monthly basis, we can provide readers with the most detailed insights on where Lockheed Martin is winning (or not), and we can detect trends or trend reversals in appetite for weapon system orders earlier, which, ultimately, the informed investor can benefit from.