For Boeing (BA) and Lockheed Martin (LMT), I have been covering the monthly defense contracts and there has been a lot of inquiries from readers to expand coverage, and I have done so for a couple of names, which I will start covering this year, broadening the aerospace coverage on Seeking Alpha once again.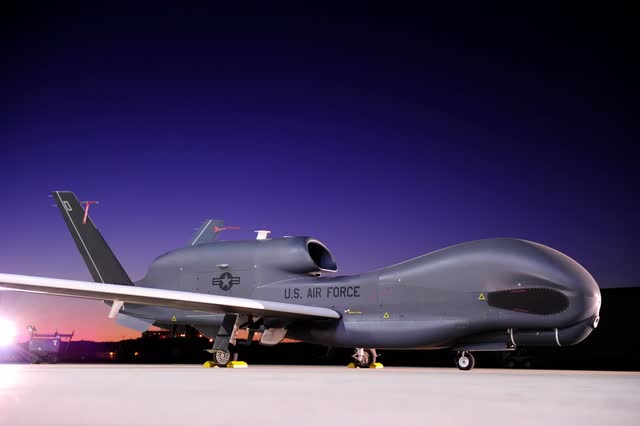 Source: Militaryleak.com
One of the companies for which I'm now starting coverage is Northrop Grumman (NYSE:NOC). Generally, I'm bullish on the defense industry despite spending fears. While monthly contract analyses are unlikely to change my sentiment, I believe monthly contract overviews do provide a solid base to detect trends and show where the backlog is coming from. It provides a lot of color that normally is missing from the picture.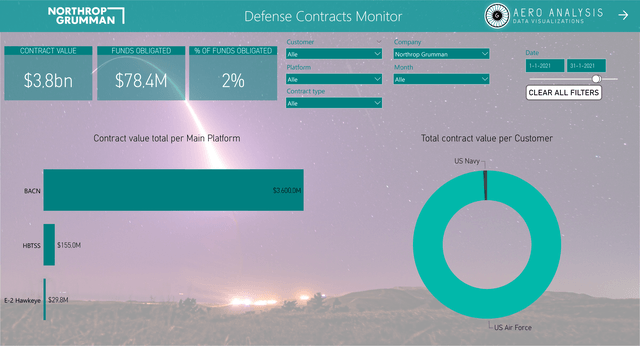 Figure 1: Northrop Grumman contracts in January 2021 (Source: TAF Defense Contracts Monitor)
In January 2021, Northrop Grumman received three contract awards including an indefinite quantity contract - IDIQ. The potential value of all these awards is $3.8B with $78.4 million or 2% of the contract value being obligated at the time of the award. Month over month, the contract value climbed from $840 million to $3.8B, but the fund obligated at the time of award decreased from $115.2 million to $78.4 million. So, there was a strong month-over-month uptick in contract awards, but the funds obligated moved in the opposite direction, which is no reason for concern.
Northrop Grumman started the year with a $29.8 million contract from the US Navy for the E-2D Advanced Hawkeye for the procurement and installation of 5 aerial refueling retrofit kits. All funds were obligated at the time of the award.
The big bang came a few days later when Northrop Grumman was awarded a multi-billion contract for BACN valued $3.6B by the US Air Force for research, development, test, and evaluation, integration and operations and sustainment for existing and future payloads contained in or connected to the BACN system and associated ground stations or controls, ancillary equipment, support equipment and system integration laboratories. The BACN program or Battlefield Airborne Communication Node program provides continued connectivity via high-altitude vehicles serving as communication gateways increasing situational awareness on the ground, sea, air and space. The contract was a so-called indefinite-delivery/indefinite quantity contract. An IDIQ - or indefinite delivery, indefinite quantity contract - provides a negotiated framework between two parties with pre-determined pricing and terms against which task and delivery orders can be placed. That means that in order for the contract to start being of any value, orders need to be placed. There's also a chance that the full value of the contract is not rendered. We are still including these IDIQs in our overviews as it gives insight into the prospective contract awards, and some delivery and tasks orders do not meet the DoD threshold value for being disclosed, and in those cases, it's nice to know that there has been a framework present where we do recognize that this does not mean that the full dollar amount is added to the backlog. From the $3.6B IDIQ contract, $23.7 million was obligated at the time of the award. So, while this is a huge contract, the contract which is more optional in nature than the word "contract" suggests is firmed and funded incrementally.
The last contract was for the Hypersonic and Ballistic Tracking Space Sensor (HBTSS) Program. For the Phase IIA part of the program, Northrop Grumman will provide a prototype for in-orbit testing of the sensors which should be able to alert of hypersonic missile launching. The tracking of hypersonic weapon systems layers in the bigger ballistic missile defense tracking and plays an increasingly important role as China and Russia have hypersonic missiles in their arsenal. While there are multiple competitors for the program, the selection of Northrop Grumman is an important step in the program that should deploy 1,000 tracking satellites in years from now.
In January, contract awards grew we saw contract value increase by $3B, with a big role for IDIQ contracts awards. Funds obligated decreased from $115 million to $78. Compared to the same month a year ago, contract awards increased by $3.5B, including IDIQs but decreased $67 million when excluding IDIQs, while funds obligated at the time of award were stable, so for January, we are seeing year-over-year stability excluding IDIQs and a big bump including IDIQs.
Conclusion
The eyecatcher during the month was the BACN contract which is a communication solution to provide a more complete picture on all levels thereby increasing situational awareness and allowing better decision making. The BACN program is a very important program and the size of the contract in January also shows that. What investors should be aware of is that this is an IDIQ contract which can be partially firmed and there always is the possibility that the contract is not fully firmed.
The BACN contract really was the big thing in the January contract awards, but what I also liked was the HBTSS contract. That is still a program that's going into the prototype phase with Northrop Grumman being one of the participants, but given the objective of this program, tracking of hypersonic ballistic missiles, I think this is an important platform going forward given that Russia and China have been making moves arming themselves with hypersonic missiles.
I believe that going forward, Northrop Grumman is a nice name to have in your portfolio as the company continues booking wins in a challenging geopolitical playing field.
From these pieces, we unlikely will see our bullish view turn based on a single month, but by doing a detailed analysis on a monthly basis, we can provide readers with the most detailed insights on where Lockheed Martin is winning (or not), and we can detect trends or trend reversals in appetite for weapon system orders earlier, which, ultimately, the informed investor can benefit from.