Gemini Therapeutics: Precision Medicine Company Focused On Dry AMD
Summary
Gemini Therapeutics is bringing precision medicine and genomics to Dry AMD, a disease without an FDA-approved medicine.
By focusing on CFH variants of Dry AMD, which represent over 6M patients in the US, the company is the first to bring a recombinant CFH into the clinic.
Gemini's lead drug candidate, GEM103, is in phase 2 trials with a top line readout in the first half of 2021 and successive ones over the next 1-2 years.
With a unique business model in AMD, Gemini is an exciting investment in a market leader with the potential to set the standard-of-care in Dry AMD.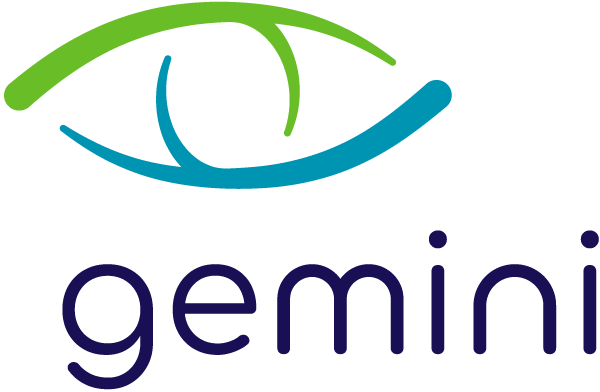 Source: Company
Summary
Gemini Therapeutics (GMTX) is a precision medicine company developing new drugs for age-related macular degeneration ("AMD") along with retinal disease in general and systemic diseases driven by complement. The company recently went public through a SPAC to develop their lead asset, GEM103, in a genetically-defined population of Dry AMD. Gemini is building a unique business model by bringing genomics to AMD and along with a wide set of modalities from monoclonal antibodies and other biologics to adeno-associated virus ("AAV") gene therapies.
Gemini is the first company to create a functional, recombinant Complement Factor H ("CFH"). The clinical premise is to use the biologic to regulate complement activation in Dry AMD and treat patients with mutations in the CFH gene. The lead drug candidate is focused on restoring CFH activity in patients to treat complement hyperactivity in Dry AMD and restore the health of the retina. Versus inhibiting complement, which could lead to a lower therapeutic index and toxicity, the biological hypothesis of using a recombinant CFH is to both down-regulate complement and maintain a homeostatic environment in the eye. This premise has a chance to expand the number of treated patients due to lower side effects. In the US, there are around 15M patients with dry AMD with ~6M of them having loss-of-function ("LoF") CFH variants. The disease is characterized by loss of photoreceptors, invasion of choroidal vessels into the retina, and ultimate vision loss. There are no approved treatments for Dry AMD patients. This represents a large unmet clinical need for Gemini to address. The company's unique approach to augment CFH activity has the potential to bring a new medicine to Dry AMD patients but more broadly treat other complement-related diseases.
The company has invested into natural history trials to evaluate the prevalence and pathogenesis of Dry AMD with variants in CFH. Gemini Therapeutics' lead drug candidate, GEM103, has been established as safe and tolerable in a phase 1 clinical trial for Dry AMD patients with CFH variants. GEM103 delivered intravitreally ("IVT") maintained supraphysiologic levels for more than 28 days without any serious adverse events. In some patients, positive efficacy signals, reduction in complement activity, were observed. In September 2020, a phase 2 trial of GEM103 was initiated in a dose escalation study to study the drug's efficacy and safety more deeply with a data readout expected in the first half of 2021. There is an opportunity to invest in an early-stage biotechnology company addressing a large unmet need that is building a unique business model in Dry AMD and complement-related diseases.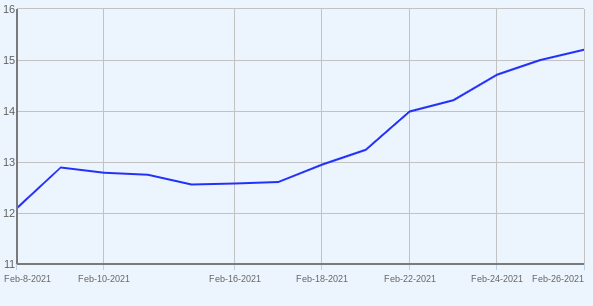 Figure 1: GMTX daily chart (Source: Capital IQ)
Opportunity
Gemini is a clinical company with a promising lead asset in Dry AMD and an underlying genomics platform to expand into gene therapies and other immunological diseases. With their technology, the company is bringing genetic precision to AMD where the disease has been historically diagnosed by "wet" and "dry" pathologies. Age-related macular degeneration ("AMD") is a retinal disease affecting millions of patients and is the leading cause of blindness in developed countries. Around 15M people in the US have the Dry version of AMD, which represents around 90% of the AMD patient population. Over the last decade, CFH has been found to be a risk variant in around 40% of all Dry AMD patients predicting increased risk of developing the disease and progressing in late-stages of it called geographic atrophy ("GA").
Complement is an amplifier of the innate immune system composed of around 30 components, and CFH functions to control complement's activity. The hypothesis is that complement hyperactivity drives the pathology of Dry AMD. CFH binds the body's own cells to protect them from aberrant complement activity, and is important to maintain proper retinal health. So GEM103 is a recombinant version of human CFH to treat Dry AMD patients with LoF variants in the CFH gene to restore homeostasis in the retina.
A key derisking event for Gemini is the clinical validation of the complement hypothesis in Dry AMD. There are three main clinical assets pursuing this:
IVERIC bio (ISEE) is developing Zimura, a C5 inhibitor to treat GA. The drug candidate is currently in pivotal clinical trials with a readout in 1-2 years.

Apellis Pharmaceuticals (APLS) is developing pegcetacoplan, a C3 inhibitor to treat GA as well. The drug candidate is currently in phase 3 clinical trials.

Roche (OTCQX:RHHBY) was developing Lampalizumab, a complement factor D inhibitor. In 2017, the drug candidate failed to meet its phase 3 clinical trial endpoints due to an ability to have a significant effect on complement biomarkers.
Companies like Gyroscope Therapeutics and NGM Biopharmaceuticals (NGM) also have complement drug assets in early-stages of development. Gemini Therapeutics is premised on the potential of bringing the power of precision medicine to treat Dry AMD, ophthalmology, and complement-related diseases. This approach has had success in diseases like cystic fibrosis and oncology. Gemini is pioneering the use of these methods in AMD.
An important advantage the company has built up is their investment in natural history studies called CLARITY - the work started in December 2018 to diagnose and study the effects of CFH variants among other genes on Dry AMD. CLARITY is the largest study to screen Dry AMD patients for high-risk genes along with longitudinal clinical information. More than 500 patients were genetically screened across dozens of loci for genetic variants known to be associated with Dry AMD. From this group, 112 patients consented to be followed up in a longitudinal study to connect medical history and genetics to visual function. Gemini's natural history study confirmed that around 40% of Dry AMD patients have a LoF in the CFH gene. The majority, over 90%, have a specific variant: Y402H. The study also found rare CFH variants that predict early onset of Dry AMD at 30-40 years old. This work also confirmed external genome-wide association studies ("GWAS") in AMD and has set up Gemini to execute the first clinical trial of a CFH biologic.
Phase 1 data of GEM103, a recombinant CFH, across 4 doses in Dry AMD patients with CFH variants and greater than 50% visual acuity loss established safety and tolerability. GEM103 showed dose-related effects on CFH concentrations in the retina. Moreover, 4 out of 8 patients showed early efficacy signals - Ba, a fragment of Complement Fragment B, was observed to be reduced after GEM103 treatment. Now GEM103 is in phase 2a clinical trials (n=60) in a dose-escalation study to study efficacy, pharmacokinetics/pharmacodynamics, biomarkers along with safety and tolerability. This study is focused on identifying the dosing to move forward with; it will likely be 250 µg or 500 µg delivered with IVT. As a result, the study will first administer the 250 µg dose then escalating to the 500 µg dose. Topline data from this trial is expected to be released in the first half of 2021.
GEM103 is Gemini's lead drug candidate to restore normal complement function in the retina of Dry AMD patients. Compared to broad complement inhibition, the company is pursuing a unique approach of restoring the natural function of CFH. They are the first company to bring this idea to the clinic. On top of this biologic, Gemini Therapeutics also has an AAV gene therapy program in preclinical development to deliver a functional CFH gene to Dry AMD patients. The GEM103 clinical trial along with the natural history study will be important to inform patient selection and trial design for the AAV-CFH program. The biological hypothesis of using an AAV is to treat early-to-mid stage AMD patients before they progress to geographic atrophy. Given the success of Luxturna (Gemini is essentially replacing the AAV cargo with a CFH gene) and that delivery to the eye derisks the technical and clinical challenges for AAV-CFH, the market may be significantly undervaluing this program. Past preclinical studies, over a decade ago, have established the value of delivering CFH with an AAV.
This approach is helping Gemini build a unique business model. The company is positioning itself as a next generation AMD and complement company. Relying on precision medicine along with biologics and AAVs helps Gemini build up moats around patient data and an ability to treat patients across different stages of the disease. GEM103 has the potential to treat over 6M Dry AMD patients in the US and replace the current orthodoxy of complement inhibition.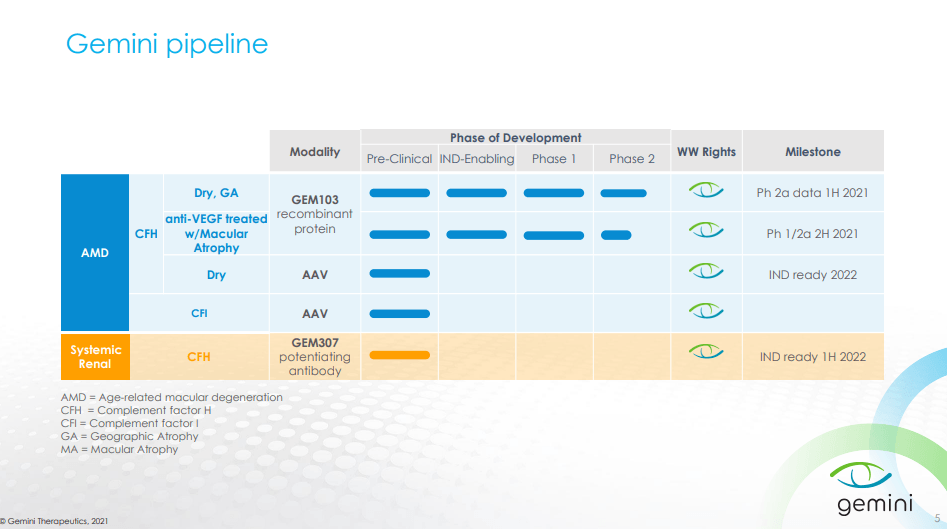 Figure 2: Gemini Therapeutics' pipeline (Source: Gemini Therapeutics' corporate presentation)
Figure 3: Phase 1 data on long-term durability of GEM103, Gemini Therapeutics' lead drug candidate (Source: Gemini Therapeutics' corporate presentation)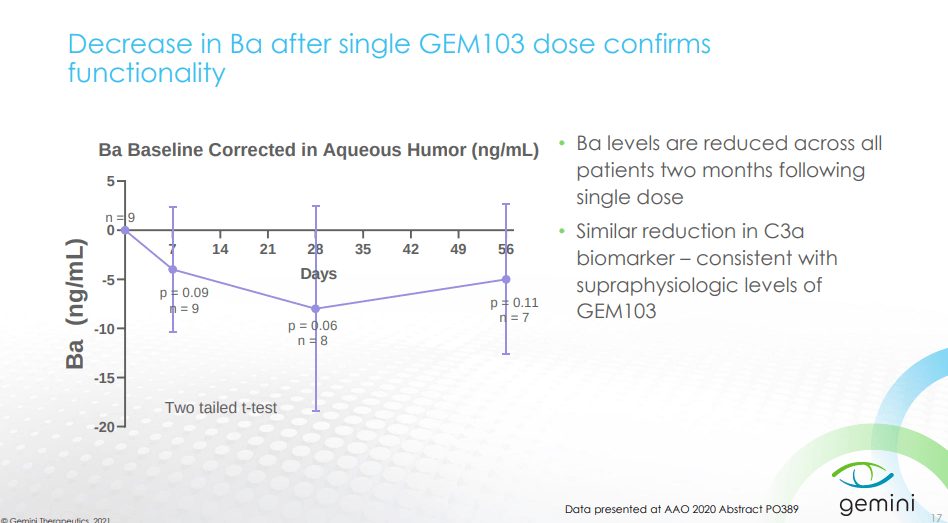 Figure 4: Phase 1 data on complement inhibition by GEM103, Gemini Therapeutics' lead drug candidate (Source: Gemini Therapeutics' corporate presentation)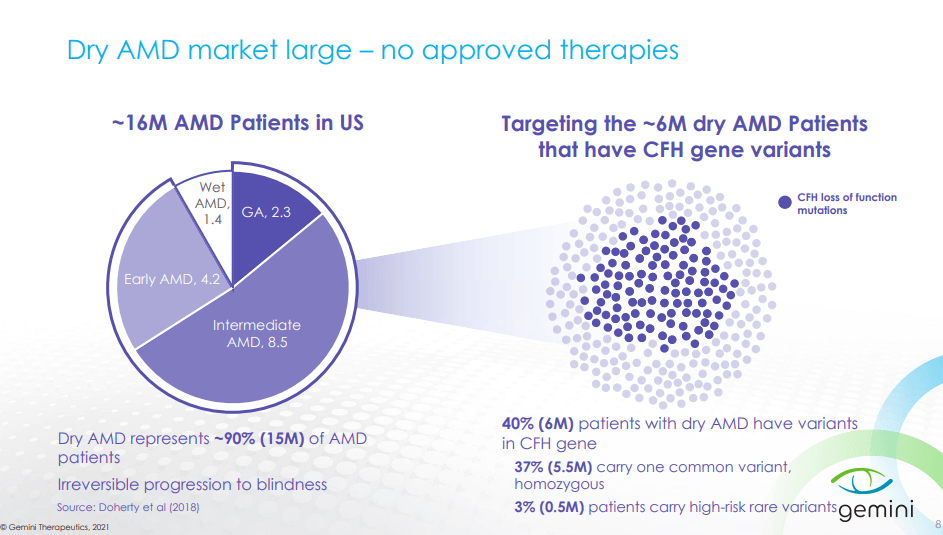 Figure 5: Patient populations for Dry AMD and Complement Factor H variants (Source: Gemini Therapeutics' corporate presentation)
Most of Gemini Therapeutics' value is in GEM103. The drug candidate can potentially treat the 6M Dry AMD patients with CFH variants in the US and many more across the world. The valuation model assumes an FCF margin of 35%, discounting the company's ability to generate this cash flow from GEM103 over the lifetime of the product. The model also assumed a drug price of $30K, which is pretty conservative versus the price of comparable medicines at $50K-$100K. From this valuation work, Gemini Therapeutics in my opinion is trading at an over 6x discount implied by the model. The company has the cash, $300M-$400M, to meet several phase 2 clinical trial milestones for GEM103 along with developing their broader pipeline and platform. Beyond the lead drug candidate, Gemini has a potentially undervalued AAV program that helps build up a moat around their CFH biologic. The company's underlying genomics platform in ophthalmology and complement gives Gemini Therapeutics the potential to close partnerships in non-Dry AMD indications to generate non-dilutive capital and expand the pipeline.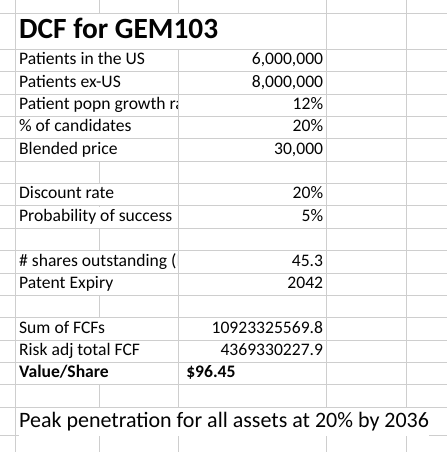 Figure 6: Valuation of Gemini Therapeutics (Source: Author's valuation work, using base data from GMTX's 10-K)
Gemini is a unique business for their focus on bringing genomics and precision medicine to AMD. Investments in manufacturing have allowed the company to bring the first recombinant CFH into the clinic. The field of large-scale genetics in AMD is still relatively early, around 7-8 years, and Gemini Therapeutics is the current market leader. Their platform and business model is developing in a way that the company can gain and maintain a dominant position to treat AMD patients.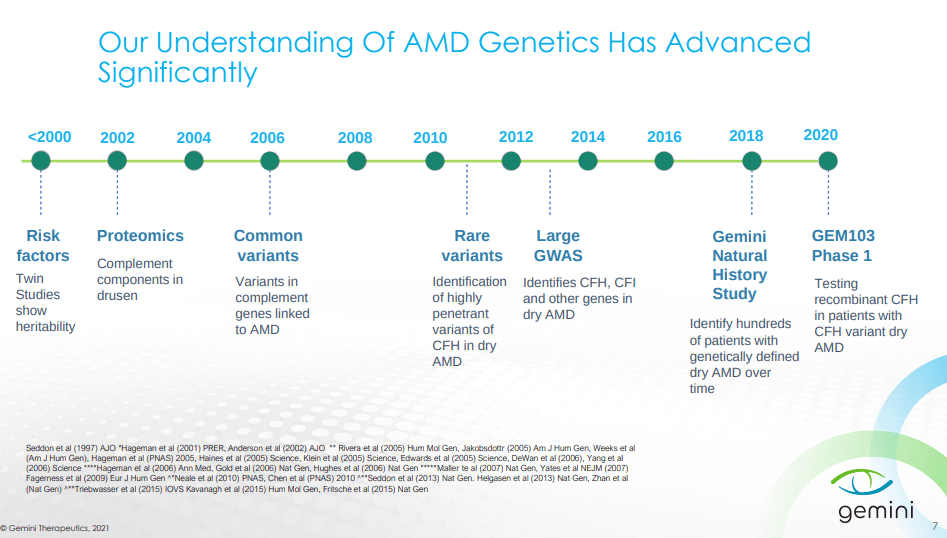 Figure 7: History of genetics and potential for precision medicine in age-related macular degeneration (Source: Gemini Therapeutics' corporate presentation)
Catalysts
The main catalysts for Gemini's stock price are GEM103 clinical data and the development of the company's AAV-CFH program. The phase 2a clinical trial of GEM103 was initiated in September 2020. The topline data readout is expected to come out in the first half of 2021. The trial will establish the dosing for the rest of the phase 2 trial. The drug candidate has been given Fast Track designation by the FDA as well. The phase 2a trial is important but has low odds of moving the stock price significantly due to the fact that the trial is not set up to establish efficacy, just dosage. As a result, phase 3 clinical trials of other complement inhibitors over the next 1-2 years probably will have the biggest impact on Gemini Therapeutics' stock price. Given past failures, other clinical roadbumps for complement inhibitors may create windows of opportunities to buy Gemini stock at more attractive prices given that GEM103 acts through a completely different mechanism - restoring natural complement function rather than inhibiting it.
Moreover, the company is communicating the release of phase 1/2 data of GEM103 in wet AMD patients treated with anti-VEGF therapy in the second half of 2021. But this approach is a smaller part of Gemini's valuation and is unlikely to make a large impact on the company's stock price. Lastly, Gemini is developing an AAV to deliver CFH to AMD patients. The drug program is currently in preclinical studies. The company's management has conveyed that they will find a gene therapy construct to move forward within the first half of 2021. Gemini plans to submit an IND for this drug candidate in 2022. Given past success of AAV in eye disease, AAV-CFH might end up representing a larger part of Gemini's valuation over the next year or so.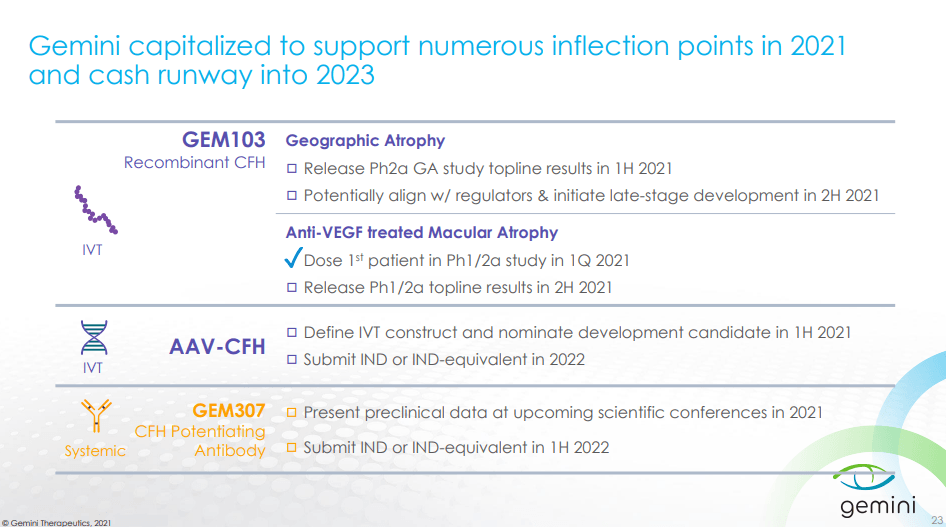 Figure 8: Gemini Therapeutics' catalysts (Source: Gemini Therapeutics' corporate presentation)
Risks And Challenges
Gemini has two major risks: the clinical trial of GEM103 and competition. Their lead asset, GEM103, has been established as safe and is currently in phase 2 studies, which could be seen as a way to assess product-market fit. The drug candidate is derisked by genetics and has shown early efficacy; however, a clinical trial's outcome is still difficult to predict. The company should be able to establish GEM103 efficacy in Dry AMD within the next 2 years.
Another key risk for Gemini is competition from complement inhibitors. Success from these drug programs would validate the complement hypothesis in AMD but would also create more competition in Dry AMD where there are currently no FDA approved medicines. This could create a smaller than expected market for Gemini where they likely only treat early-stage onset patients. Any changes to the company's addressable market would have a significant impact on Gemini's valuation. On the other hand, failures from the current crop of complement inhibitors in AMD would likely have a negative impact on Gemini's stock price as well. We have the view that this would be unwarranted given the distinct treatment mechanisms and any price decrease due to clinical failures of complement inhibitors, in our opinion, would create an attractive buying opportunity.
Conclusions
Gemini is a drug company in early clinical trials to treat Dry AMD. Their precision medicine platform gives the company the potential to meet an unmet clinical need in a unique way and do more down the line. On the modality side, Gemini's business model is unique because if patients respond to a biologic, they can switch them over to an AAV gene therapy and catch more early-stage Dry AMD patients. The company is ultimately building a moat on both the patient and disease stage side. Upcoming clinical results on the GEM103 program over the next 1-2 years will validate or invalidate the company's hypothesis. The patient need is so high that Gemini's approach to deliver a CFH biologic creates an important first-mover advantage.
The thesis to invest in Gemini Therapeutics is premised on the following:
There are no approved medicines for Dry AMD, and Gemini is pursuing a genetic segment driven by CFH that is composed of over 6M patients in the US.

Instead of inhibiting complement, replacing CFH could lead to similar benefits without some of the side effects in Dry AMD patients.

Gemini's use of AAV along with a CFH biologic builds up a moat around the CFH category in AMD and allows the company to treat patients across several stages, which expands the patient population they can treat.
This article was written by
Ladybug Ideas (fka as NC) focuses on value and events in life sciences. Finding unique business models, initially ignored markets, growing product offerings, and compelling teams. Version 2. ladybugideas7@gmail.com
Analyst's Disclosure: I am/we are long GMTX. I wrote this article myself, and it expresses my own opinions. I am not receiving compensation for it (other than from Seeking Alpha). I have no business relationship with any company whose stock is mentioned in this article.
Seeking Alpha's Disclosure: Past performance is no guarantee of future results. No recommendation or advice is being given as to whether any investment is suitable for a particular investor. Any views or opinions expressed above may not reflect those of Seeking Alpha as a whole. Seeking Alpha is not a licensed securities dealer, broker or US investment adviser or investment bank. Our analysts are third party authors that include both professional investors and individual investors who may not be licensed or certified by any institute or regulatory body.