It was one of those perfect English autumnal days which occur more frequently in memory than in life."― P.D. James, A Taste for Death
Back in late 2019, we took our first look at NuCana (NASDAQ:NCNA). We passed on making an investment recommendation for a sizable stake in this name until it raised additional capital and advanced its pipeline further. We did promise to revisit this intriguing concern in the future. Five quarters have passed since then, so it seems like it is time to peak back in on the company. An analysis follows below: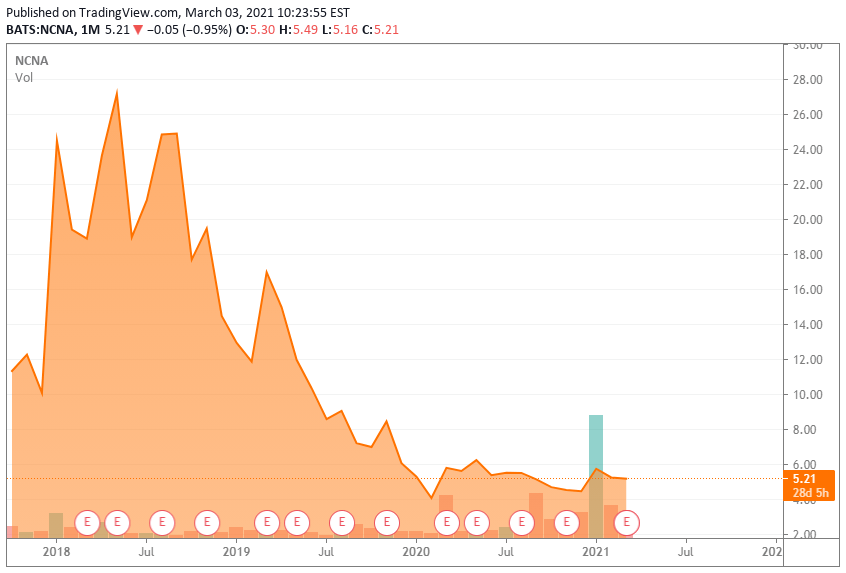 Company Overview:
NuCana is based in the U.K. and is a clinical stage biotech concern. The company is focused on developing treatment using its ProTide platform to transform common and widely prescribed chemotherapy agents, nucleoside analogs, into more effective and safer compounds.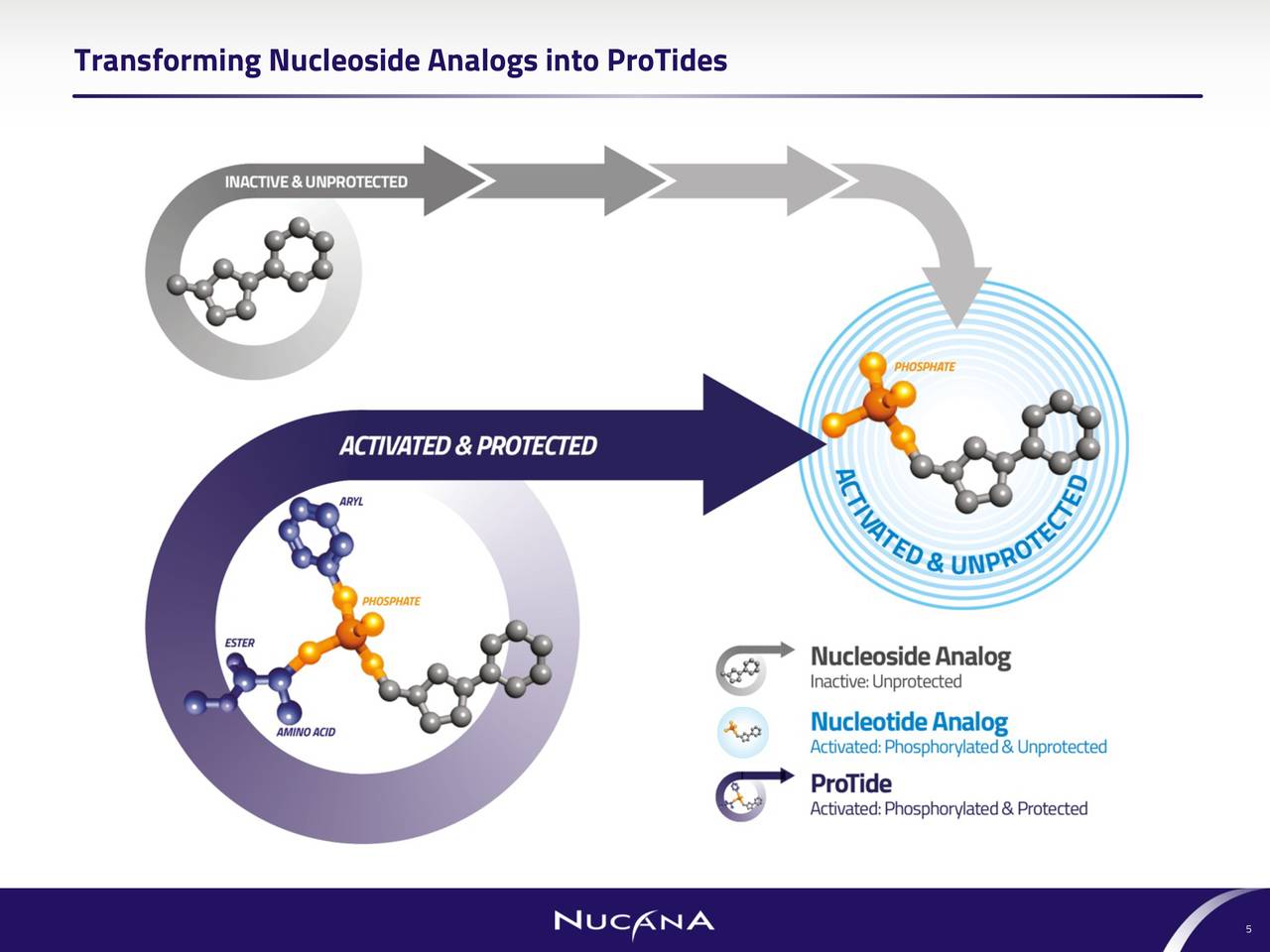 The stock current trades just above $5.00 a share and remains deep in "Busted IPO" territory. The shares sport an approximate $275 million market capitalization.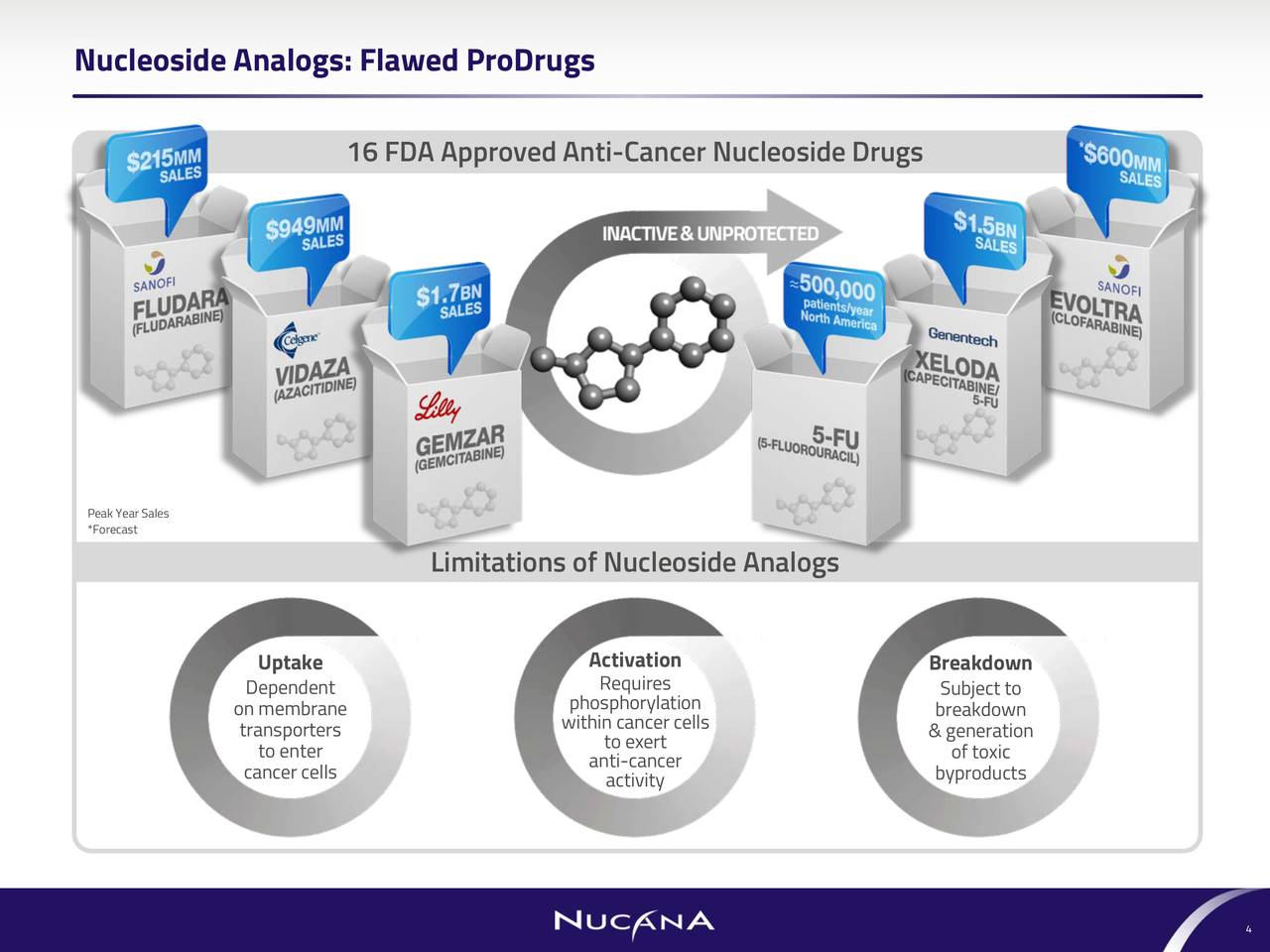 The company has several compounds in development. The most advanced effort in the NuCana's pipeline centers around Acelarin. This is the company's improved version of Gemcitabine. This compound is used extensively and remains a backbone therapy in the standard of care for the treatment of many cancers, including biliary tract, pancreatic, ovarian, non-small cell lung, bladder and breast cancers according to the company's website. The company has investigated Acelarin against numerous cancers and this compound currently is currently undergoing a global Phase III registrational study to treat biliary tract cancer.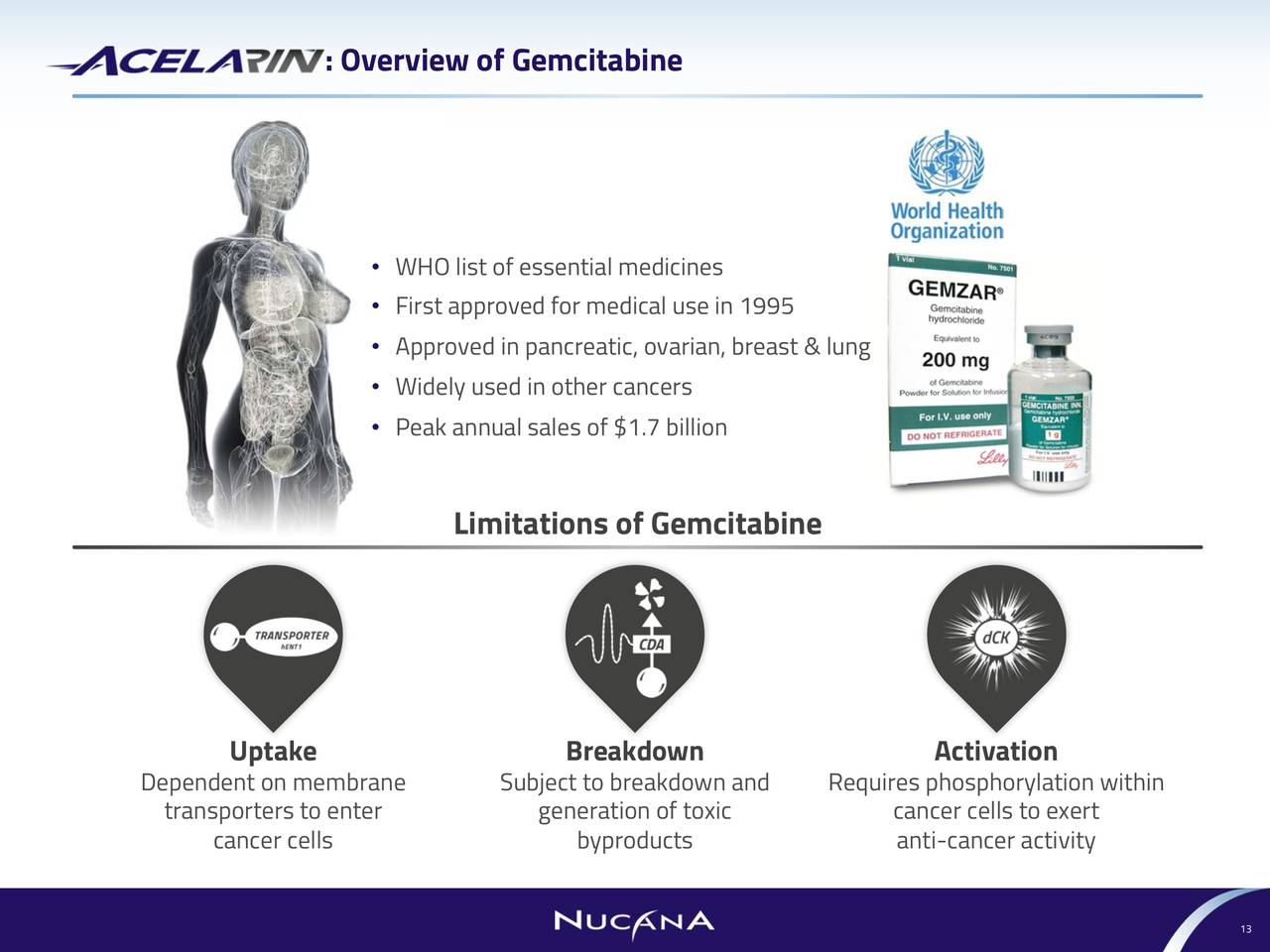 There are currently no agents approved for the first-line treatment of biliary tract cancer but the current standard of care for advance stages of the disease is a combination of gemcitabine and cisplatin. More than 800 individuals across 15 countries are enrolled in this registrational study.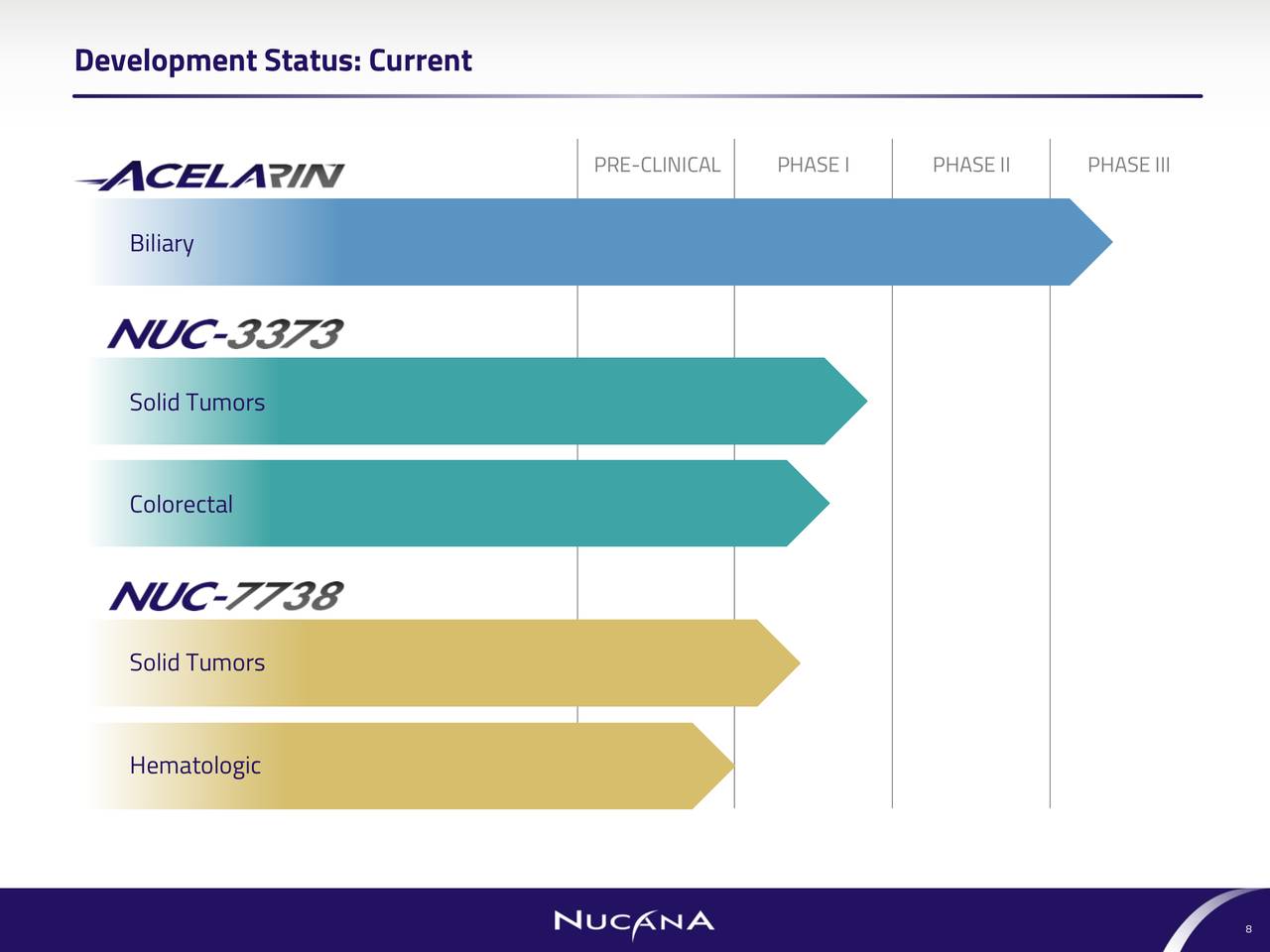 NUC-3373 (NuCana's improved version of 5-FU) and NUC-7738 (NuCana's version of 3'-deoxyadenosine) as you can see above are in earlier stage development. The company does plan to initiate a Phase III study of NUC-3373 in combination with other agents for patients with colorectal cancer sometime in 2021 as well as to start a Phase II study of NUC-7738 in patients with solid tumors this year.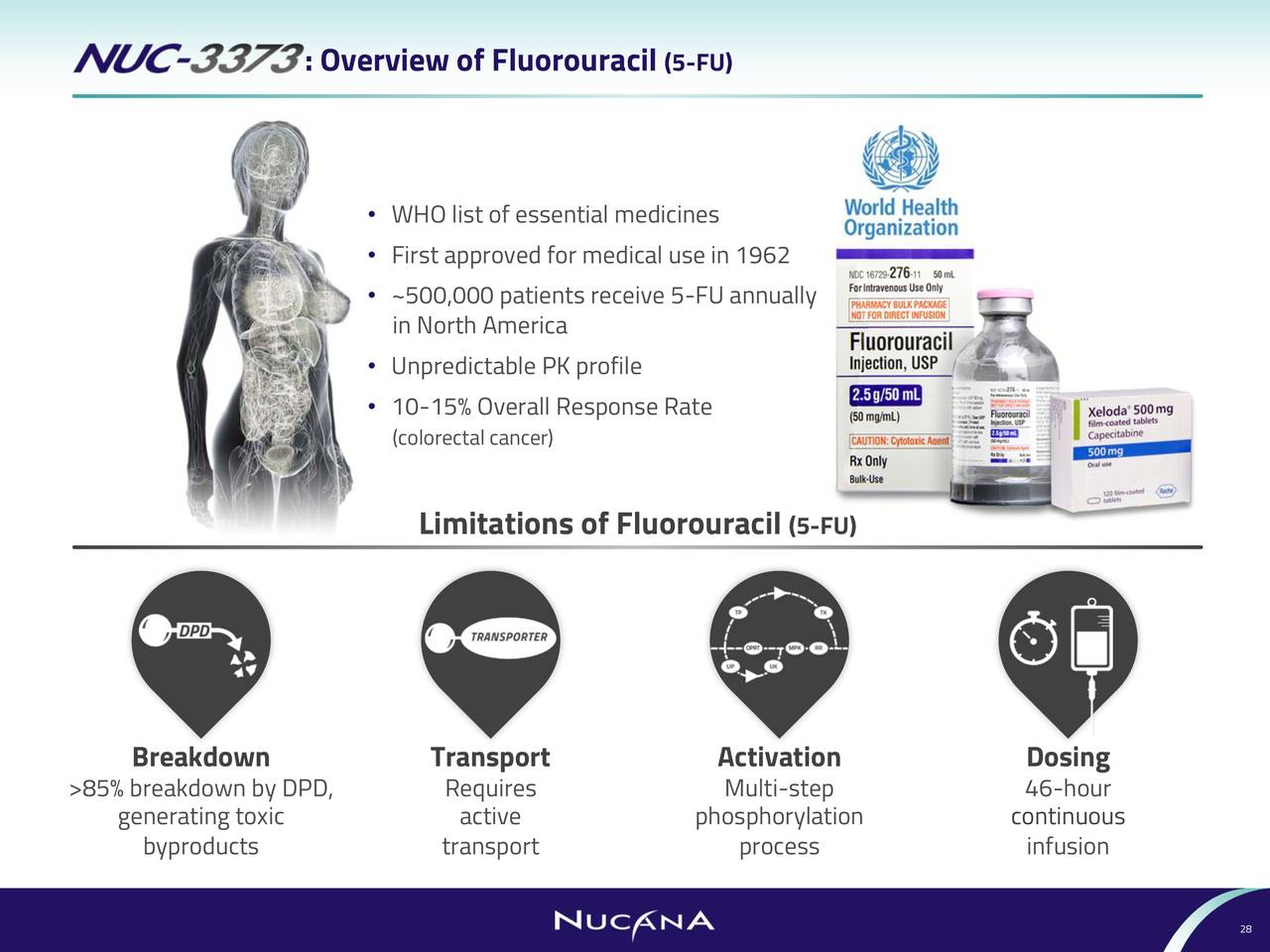 Analyst Commentary and Balance Sheet:
The analyst community is mostly sanguine on the company's prospects. On Dec. 4, William Blair reiterated a Buy rating on the shares. Oppenheimer maintained its Buy rating and $20 price target on NCNA on Jan. 19. The same day, H.C. Wainwright did the same but with a less optimistic $10 price target.
The company ended the third quarter with just over £100.7 million of cash and marketable securities on the balance sheet after posting just less than a £10 million loss for the quarter.
Verdict: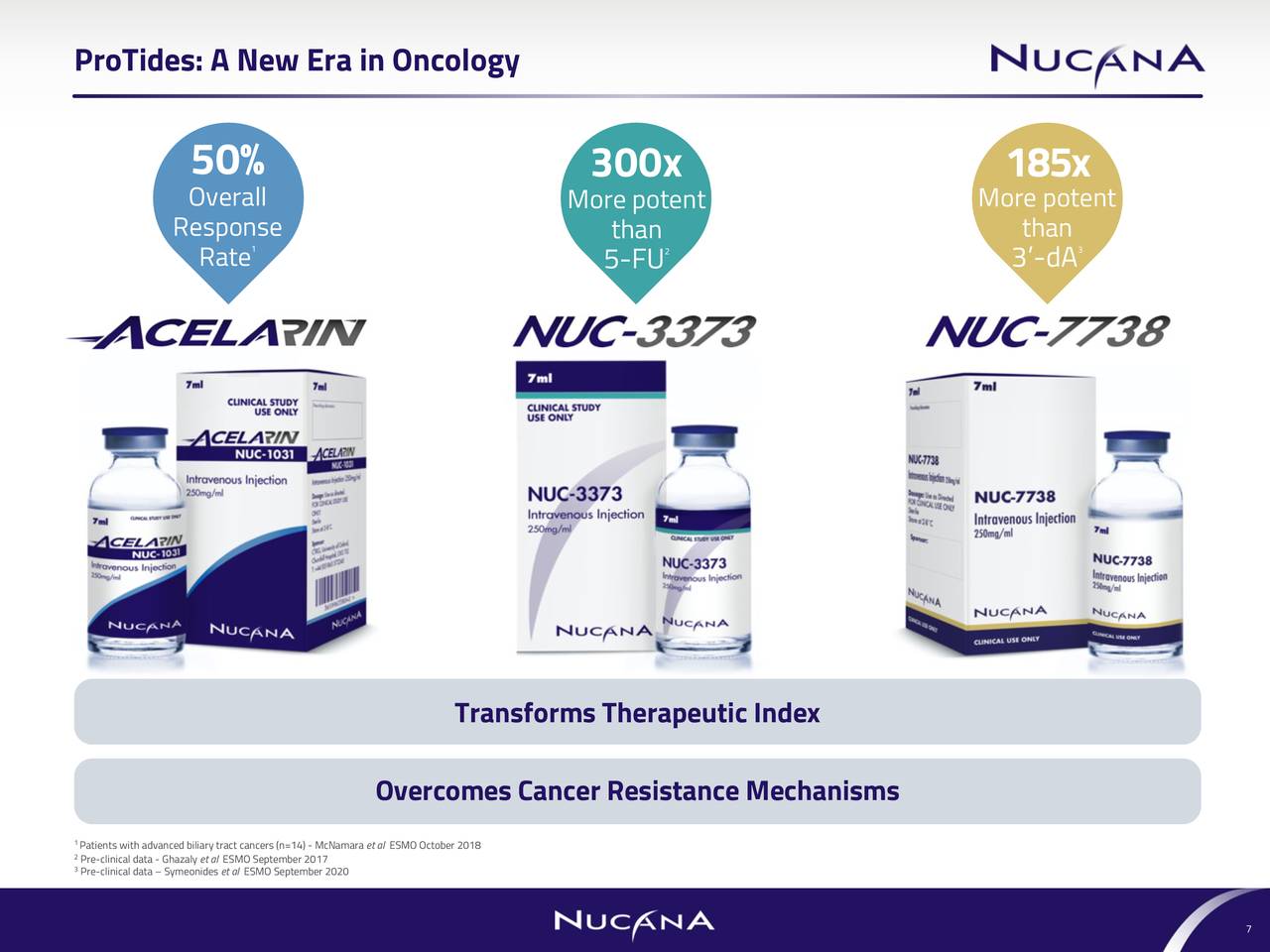 I continue to find NuCana's potential interesting. The company does have some key milestones ahead of it in 2021 including completing recruitment for its registrational study of Acelarin to treat biliary tract cancer.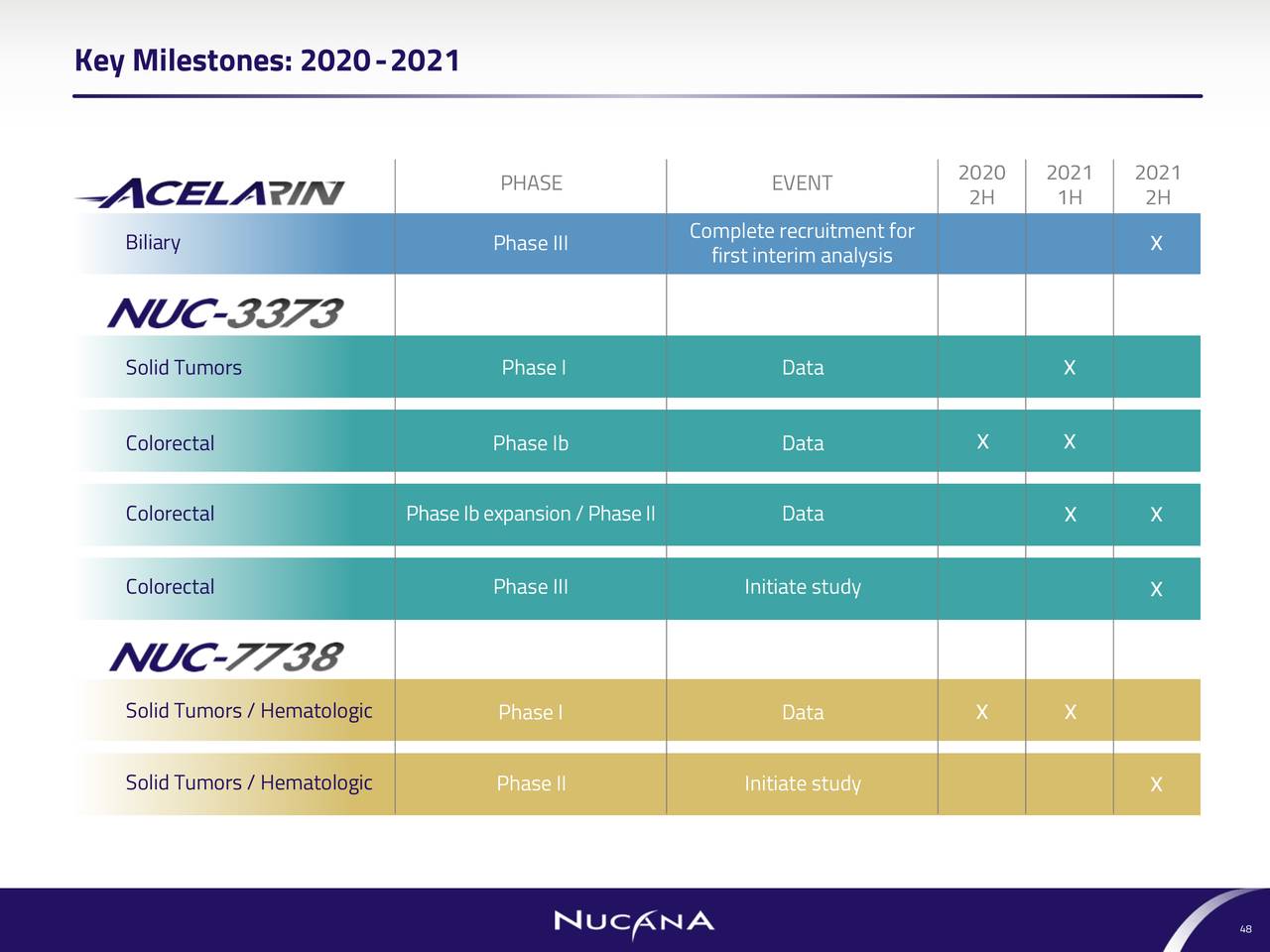 That said, the company is still some time away from potential commercialization. I was looking for options against this equity as I would prefer to play this name via a simple covered call strategy. Unfortunately, there are not at this time. Therefore, our recommendation is to maintain a small "watch item" position in NuCana until its pipeline advances a bit further.
Bret Jensen is the Founder of and authors articles for the Biotech Forum, Busted IPO Forum, and Insiders Forum
Author's note: I present and update my best small-cap Busted IPO stock ideas only to subscribers of my exclusive marketplace, The Busted IPO Forum. Our model portfolio has crushed the return of the Russell 2000 since its launch in the summer of 2017.  To join the Busted IPO Forum community, just click on the logo below.