Invesco Water Resources Portfolio ETF: More Than What Comes Out Of The Tap
Summary
Population growth and climate change have made securing fresh water supplies a much higher priority in many parts of the world, including recently Texas.
Like for other natural resource ETFs, Invesco has now sponsored an ETF that uses a water-focused index to provide investors one investment for complete coverage of the water industry.
While water might replace oil as the most precious liquid the world needs, the current price of PHO has me Neutral on the ETF at this time.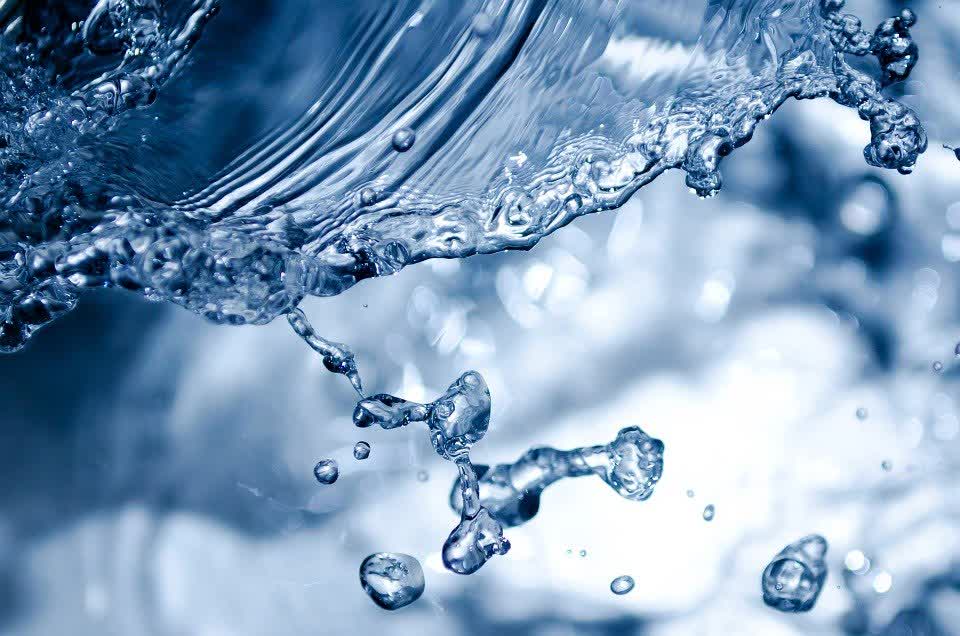 Source: cdn.pixabay.com
Introduction
Securing an ample supply of clean drinking water is only a Third World problem, or so many of us probably thought until the recent Artic blast bought the state of Texas and much of the South to temporary "third world" status. Frozen windmills and pipelines cratered the power grid which then led to water mains freezing and indoor plumbing bursting as water froze in pipes. Weeks later, clean water is still a luxury to many as cities and homeowners struggle to back to normal.
The Invesco Water Resources Portfolio ETF (NASDAQ:PHO) provides investors the ability to invest in not only water utilities, but the companies that literally provides the means of supplying this life-required source up and down the pipeline. Demand for water is increasing, not only due to population growth, but as people move up the economic ladder, their demand for water climbs with them. While water might replace oil as the most precious liquid the world needs, the current price of the ETF has me Neutral on PHO at this time.
Is Water becoming the new Oil?
I remember hearing that Boone Pickens, who made his fortune in oil, had turned to buying up water rights all over West Texas and by 2008, he was probably the largest water rights owner in the United States.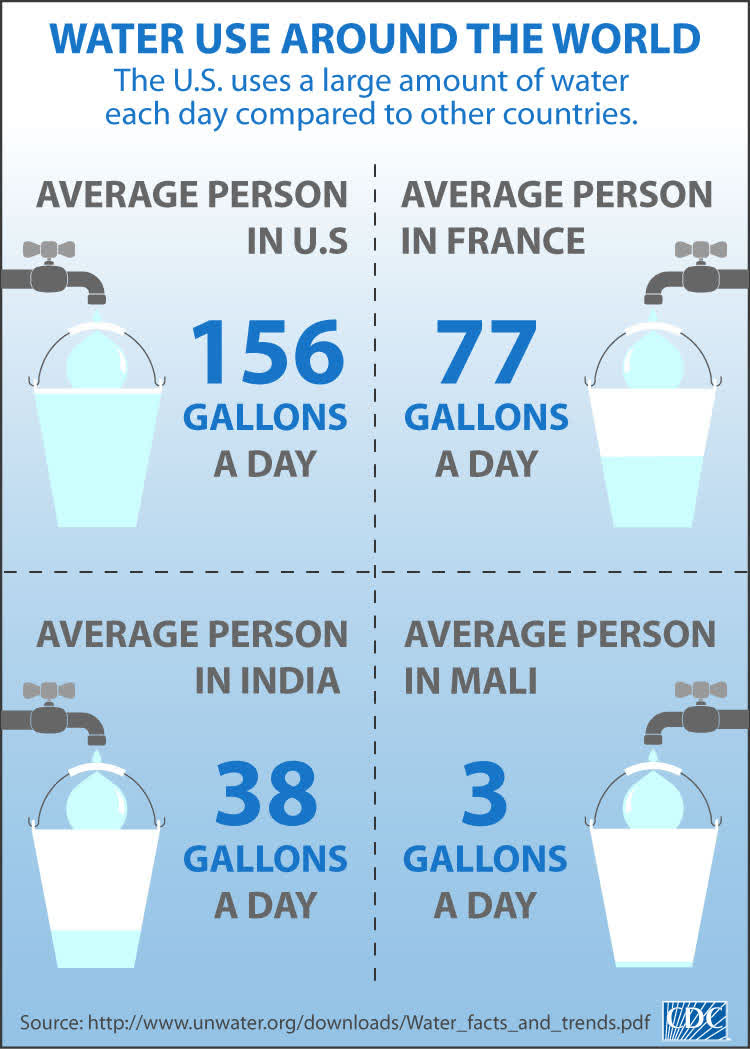 Source: cdc.gov
Like most resources, Americans lead the world in water consumption. This personal usage is only about 13% of the total water usage in the US.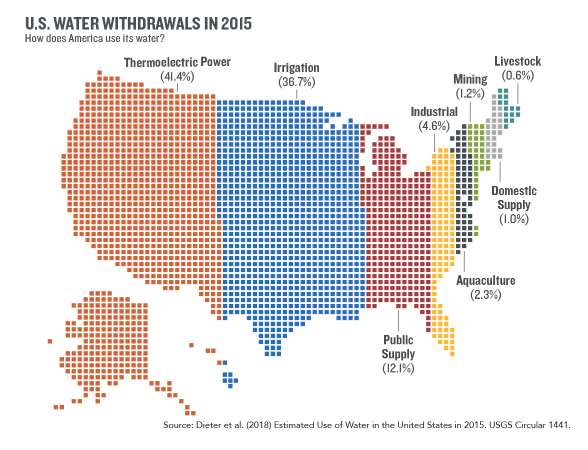 Source: ensia.com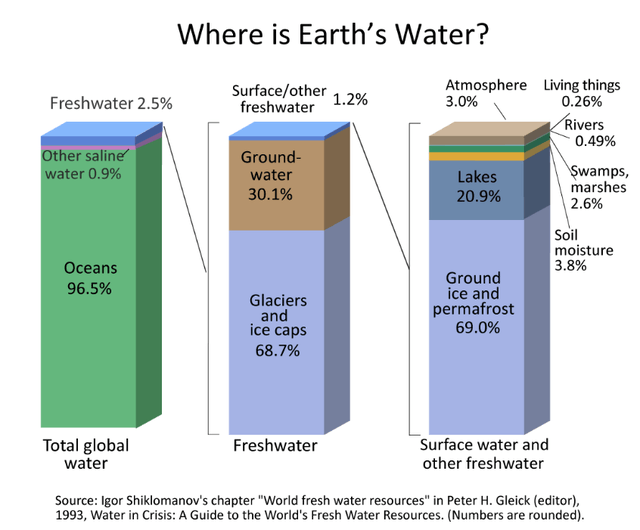 Source: usgs.gov
While the earth is covered with water (71%), fresh water is only 2.5% of all the water available on the planet, and 68.7% of that is locked up in glaciers and the polar ice caps, thus not readily available.
Here are some thoughts on the idea that water is the new oil.
Water will in future become more valuable than oil as rising demand from people, industries and agriculture will apply pressure on the scarce water supplies worldwide. We can live without oil as alternative green production sources become available. But we cannot live without water. Recent reports by the Intergovernmental Panel on Climate Change (IPCC) states that global warming will lead to "changes in all components of the freshwater system." The conclusion being that "water and its availability and quality will be the main pressures on, and issues for, societies and the environment under climate change." Wars and conflicts may even arise due to the scarcity of water.
Source: thedailystar.net
Researches and studies conducted from all over the world, in unison, reflect the bitter conclusion: water, in terms of both availability and quality, will represent the main and most serious problem to be faced. The whole of society is experiencing the effect of the problem through sudden climate change and water shortages once, which were once unimaginable. These are some tangible proof that we are wasting water, which has become a greater resource than oil as it's the driving force for the lives of the entire human race.
Source: gendermatters.in
The ultimate indication of the importance of water is you can now buy Futures based on the Nasdaq Veles California Water Index, which was started in 2018 and measures the volume-weighted average price of water in California. The January 2021 water contract was the first one traded.
Exploring Invesco's Water Resources Portfolio ETF
Seeking Alpha describes PHO as:
Invesco Water Resources ETF is an exchange traded fund launched and managed by Invesco Capital Management LLC. It invests in public equity markets of the United States. The fund invests in stocks of companies operating across utilities, water sectors. The fund invests in growth and value stocks of companies across diversified market capitalization. It invests in stocks of companies that directly promote environmental responsibility. The fund seeks to track the performance of the NASDAQ OMX US Water Index. PHO started in December, 2005.
Source: seekingalpha.com
PHO has $1.4B in AUM with a yield of .4%. Invesco charges 60bps in fees.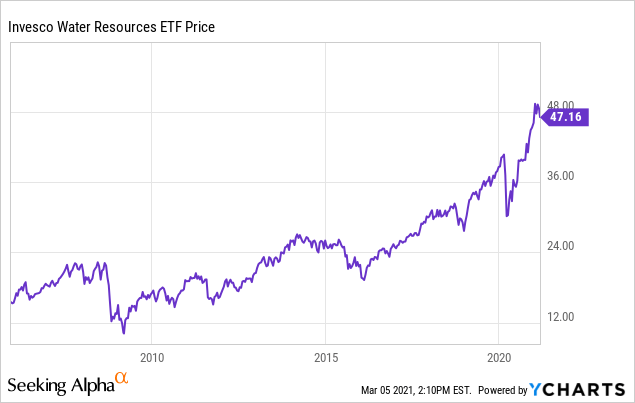 Taking a look at PHO's holdings, we see these sector and industry allocations, plus the Top 10 holdings.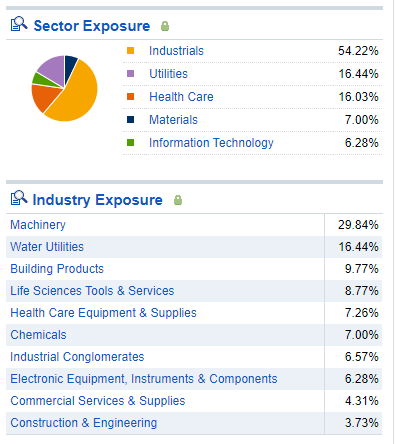 Source: screener.fidelity.com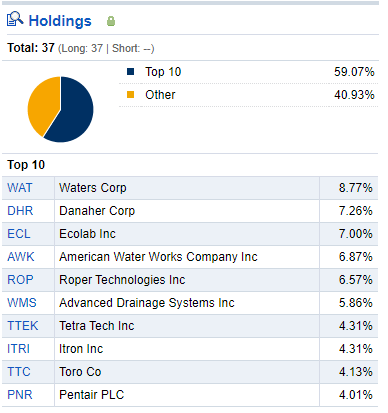 Source: screener.fidelity.com
Contributors have covered 8 of these 10 stocks recently.
PHO invests across all the asset sizes: 21% LC, 50% MC, and 29% SC. It holds both growth and value stocks. With almost 60% of the holdings in these ten stocks, evaluating them becomes criterial. Of the Top 10 stocks, only AWK is a water utility. Overall, it appears PHO owns 10 utilities, comprising 16.44% of the portfolio. With Industrials being over 50% of the weight, the index, thus ETF focus is on providing the capacity and means of making and delivering water to utility companies that get the water to the final customer. A key question to research is how tied are these companies to the water industry? After glancing at some Annual Reports, few broke down sales fine enough to answer that question, unfortunately. I can say Waters, Inc. is properly named as 89% of their sales were water industry related.
Using the Portfolio feature of SeekingAlpha, I was able to generate this ratings summary of the Top 10 stocks. The list is sorted by ticker, not AUM weight.

Source: seekingalpha.com
I suspect each reader will have to build their own version as linking to mine is probably blocked. It is well worth the time as each column has lots of extra data behind it. In brief, Wall Street and SeekingAlpha Authors are high on these stocks, but the neutral-to-negative Growth and Value scores align more with my evaluation that PHO itself might be overpriced currently. That said, the Profitability and EPS Revision scores are still favorable.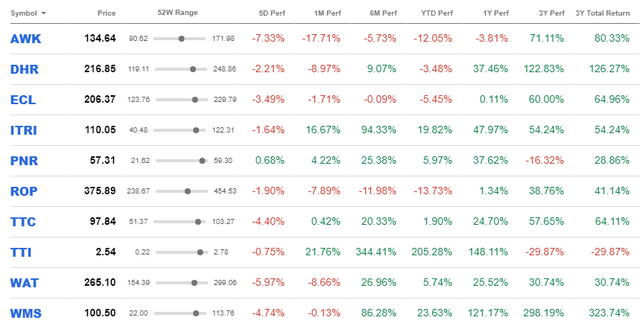 Source: seekingalpha.com as of 3/5/21
Performance is another data set available under Portfolios. This shows some recent weakness in these holdings though only TTI shows a 3-yr Total Return with negative results.
Portfolio Strategy
Those lines are from "The Rime of the Ancient Mariner," by Samuel Taylor Coleridge. A sailor, surrounded by the salty ocean, could not quench his thrust. Trying to make sure 8 billion people have access to water for manufacturing, farming, and daily activities like drinking is the challenge the companies in the Invesco Water Resources Portfolio ETF are tackling. While big Tech is making life easier, the general rule of thumb is a person can only survive without water for about 3 days! While recycling and desalination can increase the supply of usable water, unlike oil (wind, solar), there are no substitutes for water. I like the idea of an ETF that provide industry-wide exposure to water, but after the recent runup in price, I only feel comfortable giving PHO a Neutral rating at this time. ACLong-horizon investor might choose not to wait for a possible pullback.
For more facts about water, check out this article from the Bureau of Reclamation.
This article was written by
Retired Investor has been investing since the 1980s and has a background in data analysis and pension fund management. He writes articles to help others prepare for retirement by investing in CEFs, ETFs, BDCs, and REITs. He is a long only investor and shares strategies for trading options with a focus on cash-secured-puts.
He is a contributing author to the investing group
Hoya Capital Income Builder
. Hoya specializes in the portfolio management of publicly traded real estate securities and dividend ETFs.
Learn more
.
Analyst's Disclosure: I/we have no positions in any stocks mentioned, and no plans to initiate any positions within the next 72 hours. I wrote this article myself, and it expresses my own opinions. I am not receiving compensation for it (other than from Seeking Alpha). I have no business relationship with any company whose stock is mentioned in this article.
Seeking Alpha's Disclosure: Past performance is no guarantee of future results. No recommendation or advice is being given as to whether any investment is suitable for a particular investor. Any views or opinions expressed above may not reflect those of Seeking Alpha as a whole. Seeking Alpha is not a licensed securities dealer, broker or US investment adviser or investment bank. Our analysts are third party authors that include both professional investors and individual investors who may not be licensed or certified by any institute or regulatory body.