Actively Managing Cannabis With Tim Seymour (Podcast)
Summary
Why aren't US cannabis stocks reflecting more fundamental bullish developments? CNBC's Tim Seymour joins us to discuss this and his actively managed ETF, CNBS.
Top line revenue will be very robust this year. SAFE Banking and waiting to hear what happens in Texas.
Cannabis coverage on CNBC, understanding US and Canadian opportunities.
It's about finding the companies building the foundation for consumer products industry as well as the innovations leapfrogging other technologies.
Tim Seymour is co-host of CNBC's Fast Money, Portfolio Manager of the Amplify Seymour Cannabis ETF NYSEARCA:CNBS, consultant to JW Asset Management and founder and Chief Investment Officer of Seymour Asset Management. Tim has been an early thought leader, as evidenced by his first appearance on this show, in the cannabis sector and joins us today to discuss the evolving US cannabis landscape and what's ahead for CNBS.
Topics include:
Runs CNBS, a thematic, active strategy ETF on cannabis. PM of that fund since launching 2 years ago. Investment committee at JW Asset Management, one of largest hedge funds in cannabis space. Jason, chairman of TerrAscend (TRSSF), also at JW Asset. Also an advisor to many companies in the sector. Background is in emerging markets - cannabis is really a new emerging market. Also on CNBC's Fast Money every night.
More states going online recently in the US (not to mention Mexico) - addressable market size is between $20-50 billion by 2025 for adult-use and medical markets. Top three in terms of revenue: Curaleaf (OTCPK:CURLF), at the top of the revenue line charts, probably will be around $1.2 billion in top line, effectively doubling; Green Thumb (OTCQX:GTBIF) around $820 million; Cresco (OTCQX:CRLBF) another $800 million - bar is now very high coming out of Covid. Jushi (OTCQX:JUSHF) and AYR (OTCQX:AYRWF) have done well with their acquisitions and growth strategies. Waiting to hear what happens in Texas. Lot of headlines around SAFE Banking, hearing we'll get something into law by summer recess or Fall.
Canada and US - dynamics around where retail and institutional investors are putting their money. Markets don't move in a straight line. Understanding the issues coming despite fundamental bullishness and why Canadian stocks benefitted from US cannabis bullishness. Tim's dialogue with CNBC around coverage of US cannabis space. Importance of education and understanding.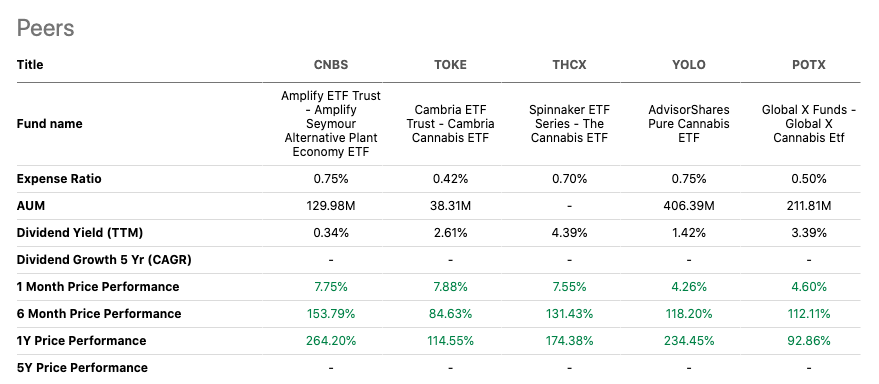 CNBS not plant touching right now because of federal illegality, but changes are coming. Active management is how you need to trade in this sector. Being in Hydrofarm Holdings (HYFM) since IPO, know them well, brought by JP Morgan. Had a big position since IPO. Advanced Flower (AFCG), another REIT that IPO'd a few weeks ago. Followed them for a while, relationships with the CEOs, ability to get early exposure. GW Pharma (GWPH) has been a portfolio stabilizer and had been outperforming for a few quarters even before the JAZZ deal. Confidence in Silver Spike (SSPK) deal.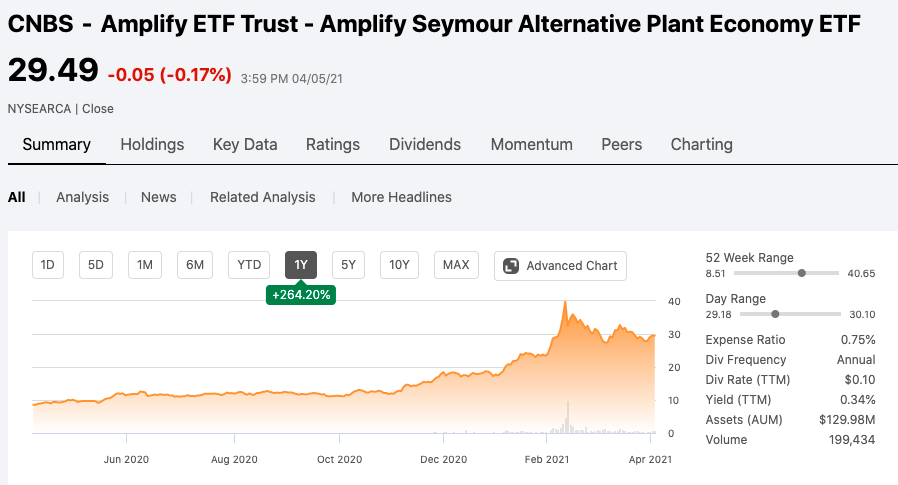 Recent management change at TerrAscend. More management changes coming as sector evolves. Chicago Tribune story on Green Thumb, Tim's heard resounding denial from Ben Kovler and team. As an investor in emerging markets - corporate governance is an important area of analysis.
This article was written by
On The Cannabis Investing Podcast, host Rena Sherbill provides actionable investment insight and the context with which to understand the burgeoning cannabis industry. Interviews with C-level executives, analysts and sector experts give you investment ideas to consider, help you think through your investing approach and provide you a new lens with which to understand this ever-growing sector.