Forte Biosciences: Microbiome Therapeutics For Skin Disease
Summary
Forte Biosciences is developing a first-in-class drug for eczema, which affects over 16M patients in the US.
Phase 1 data for Forte's lead asset, FB-401, has shown exceptional safety and supported a phase 2 trial that is expected to report data in mid-2021.
This has created a compelling entry point in an upcoming binary event that, in our opinion, has a favorable risk-reward profile for an opportunistic investment.

Source: Company
Summary
Forte Biosciences (NASDAQ:FBRX) is an early-stage microbiome drug development company. The company's lead drug candidate, FB-401, is a cocktail of microbes to treat atopic dermatitis ("eczema"). Early clinical data has been promising, and given the large patient need and validation of microbiome therapeutics by Seres Therapeutics (MCRB) in C. diff, Forte is an opportunistic investment in a promising drug asset and M&A potential. Long-term, there is the potential to develop more medicines for the skin microbiome; however, Forte's value right now is mainly in FB-401.
Forte went public in 2020 through a reverse merger. The company is focused on developing microbiome drugs for the skin. FB-401 is a unique drug candidate that has shown safety and early efficacy data in eczema patients to reduce inflammation. The company dosed its first patients for a phase 2b trial ("n=124") in September 2020 and is expecting top-line data in mid-2021. FB-401 works to prevent the growth of Staphylococcus aureus, which is a main driver for eczema's pathology and activate TLR5 and TNFR to reduce inflammation.
Atopic dermatitis is an inflammatory skin disease. With over 16M patients in the US and a lot more around the world, there is an opportunity for Forte to improve on the standard of care and even provide a potential cure for some patients. Topical corticosteroids are often used as a frontline treatment with Dupixent ("IL-4 inhibitor") from Regeneron (REGN) as the standard for mild-to-moderate eczema patients. Dupixent generates $1B in sales per year and has set the market and regulatory landscape for Forte to follow on. The company is one of the leaders in drugging the skin microbiome for eczema. Recent clinical data and upcoming phase 2 results have created an opportunity to invest in a promising binary event, and if successful, a business that in our opinion has a good chance of getting acquired.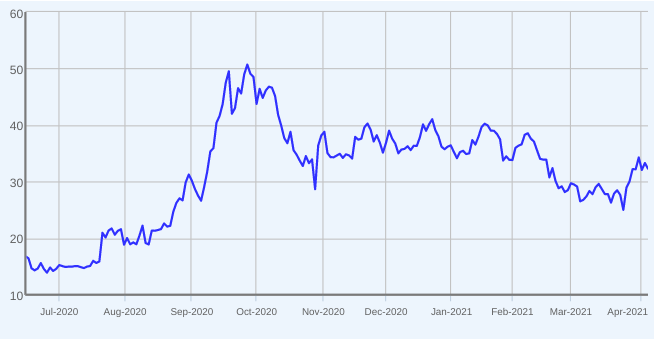 Figure 1: FBRX daily chart (Source: Capital IQ)
Opportunity
FB-401 is a cocktail of 3 strains of Roseomonas mucosa, a commensal gram-negative bacteria. The drug candidate acts to suppress S. aureus, improve skin barrier function, and inhibit immune pathways that activate skin inflammation. From preclinical studies, FB-401 acts through several mechanisms. The drug candidate activates the IL-8 signalling pathway through several genes: TNFR, TLR5, and CXCR5 and across many cell types like dendritic cells and fibroblasts. Moreover, the drug candidate inhibits several S. aureus strains through the phosphatidylcholine and phosphatidylethanolamine metabolites that the microbes within FB-401 produce.
Current clinical data has established the safety of FB-401 and early efficacy in an open label phase 1 trial. In the trial with both adult and pediatric patients, Forte established tolerability and improvements in disease activity across several measures. Younger patients are a larger portion of eczema patients and safety is often a more important consideration for this group. For pediatric patients ("n=20"), FB-401 was dosed twice weekly for 12 weeks and every other day for the final 4 weeks. Eighteen out of the 20 pediatric patients ("90%") experienced a 50% improvement in the Eczema Activity and Severity Index ("EASI-50") with patients who had moderate to severe eczema all showing EASI-50 improvements. On average, 58% of these patients also saw improvements in itch ("pruritus"). Ten adult eczema patients were also enrolled in the clinical trial and showed strong safety, which motivated the expansion to 20 pediatric patients.
This phase 1 data supported a phase 2 trial that was initiated in September 2020:
FB-401 was well tolerated in the 30 patients with no significant adverse events ("SAE") reported.

By the EASI-50 measure, patients showed a statistically significant improvement across both patient cohorts. Moreover, the pediatric patients all showed an improvement in disease activities by other measures like pruritus, the Children's or Family Dermatology Life Quality Index ("CDLQI") among others.

The mean improvement in the EASI-50 score was 77%.

Pruritus showed a mean improvement of 58%.

FB-401 treatment was observed for up to 8 months after the treatment regimen.

One caveat is that Forte will need to show efficacy with a placebo control group in the next trial.
The phase 2 clinical trial is a placebo-controlled, randomized trial expecting to enroll 124 pediatric and adult eczema patients. The primary endpoint is EASI-50 improvement of at least 50% at week 16. Forte Biosciences is expecting to announce the results from this trial in mid-2021. This data along with the patient need in atopic dermatitis has created a compelling, albeit binary, investment opportunity in Forte Biosciences. If the phase 2 trial meets its endpoints, the company will have a first-in-class medicine for eczema patients. If the trial fails, Forte will be worth very little, think the stock going down ~80%, given the company does not have a platform or partnerships. The potential to use microbiome drugs for eczema and the M&A options pending the phase 2 trial, in our opinion, values Forte at multiples of its current stock price. After the phase 2 readout later this year, questions around non-inferiority to Dupixent and the addressable patient population for FB-401 will become more important. As a result, this investment is centered around the short-term data readout and M&A. Long term, Forte's value is FB-401's ability to treat as many eczema patients as possible.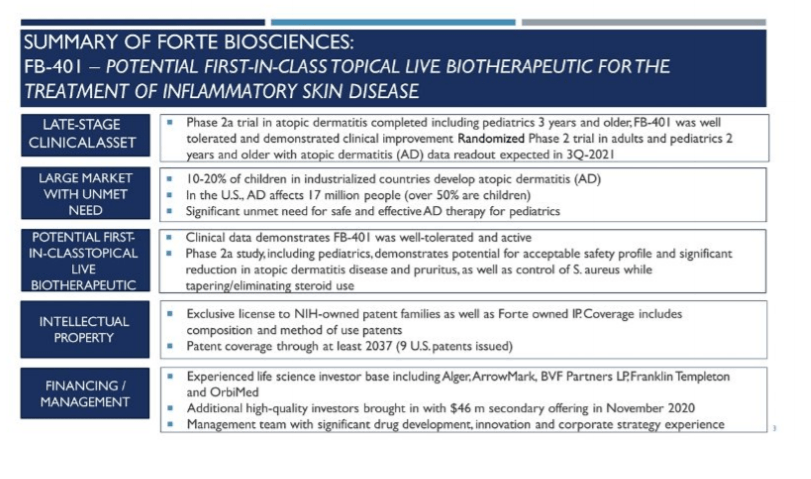 Figure 2: Overview on Forte Biosciences and the company's lead drug candidate, FB-401 (Source: Forte Biosciences' corporate presentation)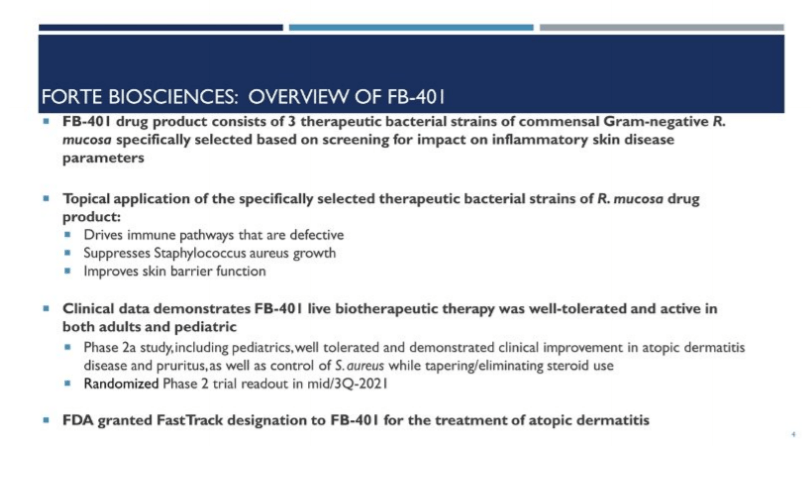 Figure 3: Overview on Forte's lead asset, FB-401, in atopic dermatitis (Source: Forte Biosciences' corporate presentation)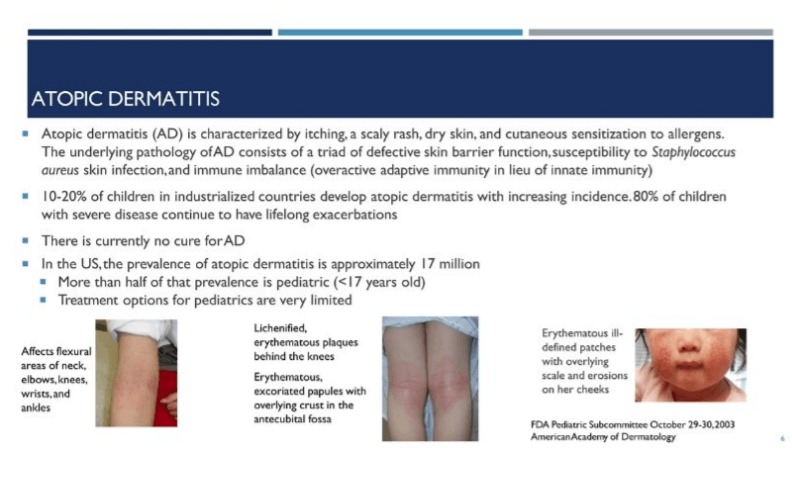 Figure 4: Overview on atopic dermatitis (Source: Forte Biosciences' corporate presentation)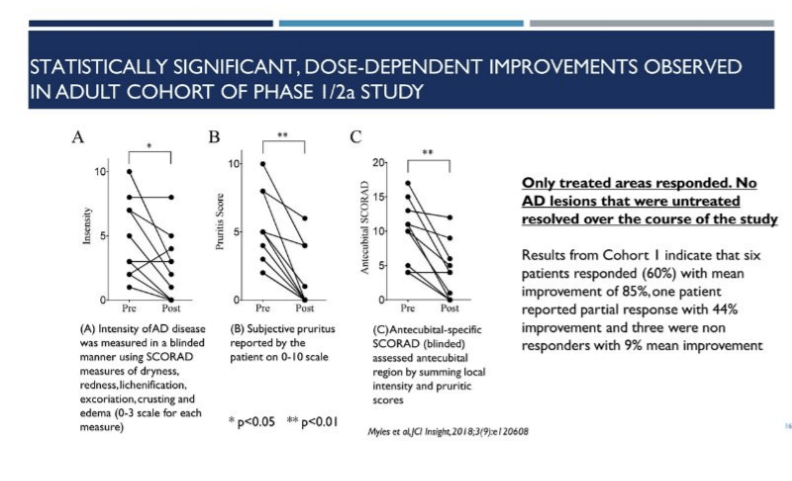 Figure 5: Data from Forte Biosciences' phase 1/2 clinical trial for FB-401 (Source: Forte Biosciences' corporate presentation)
Almost all of Forte's value is tied up in FB-401. Atopic dermatitis affects over 16M patients in the US and over 18M in Europe. This chronic disease affects patients at all ages and is one of the most common dermatologic diseases with the majority, over 85%, of eczema cases starting before the age of 5. As a result, there is a massive need for drugs that can treat patients earlier and potentially provide a functional cure. FB-401 is an exciting asset mainly for this patient need and the clinical data reported so far. The valuation model assumes an FCF margin of 35%, discounting the company's ability to generate this cash flow from FB-401 over the lifetime of the product. The model also assumed a drug price of $50K. From this work, Forte Biosciences in my opinion is trading at a ~4x discount implied by the model. One caveat to this valuation of Forte is that it is completely binary depending on the phase 2 data for FB-401. With an upside of 4x, as calculated by our modeling, and a downside of 80%-100%, the risk-reward profile creates a compelling opportunistic investment. If the phase 2 data is positive, Forte could become a core investment pending FB-401's potential to become the standard of care for more eczema patients beyond the 4% of patients modeled.
For the long-term valuation of Forte, the comparison of FB-401 to Dupixent is important. Though, this investment thesis is more centered around upcoming clinical data. At 16 weeks, data from Dupixent in adults showed that 61% of patients treated biweekly had at least a 50% improvement in EASI-50 versus 13% for the placebo group. For Dupixent, there was a 55% response rate for patients treated every 4 weeks. Dupixent also showed adverse event rates of 72% for the biweekly treatment cohort, 64% for monthly, and 69% for the placebo group. As Forte expands the number of patients treated with FB-401, if they can keep the response rate to the current 90% ("for pediatric patients") or above Dupixent's EASI-50 score and show continued safety, the company's long-term value is likely to be much higher. We will reassess Forte after the trial readout.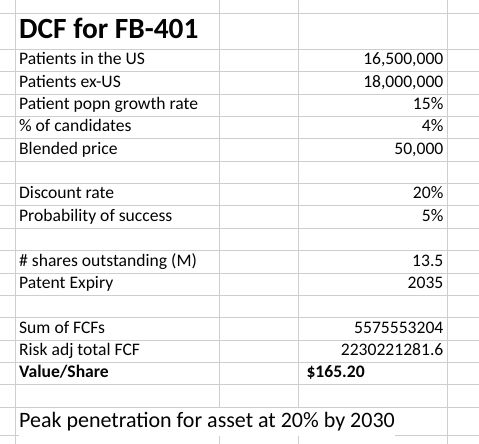 Figure 6: Valuation of Forte Biosciences (Source: Author's valuation work, using base data from FBRX's 10-K)
The skin microbiome has been found to be a key driver in eczema and a lot more diseases. The long-term potential for Forte to develop the standard of care in atopic dermatitis and maybe beyond is incredibly exciting. Pending the clinical readout, Forte could become a potential acquisition target or invest more capital to build a platform to engineer the microbiome for more skin diseases. Around 1,000 microbes exist on a human's skin and cover around 2 square meters in humans. Such a large search space by both the microbial combinations and surface area niches creates many opportunities for Forte and other companies to develop new treatments. Forte is not building a business model currently to develop medicines across many different dermatological conditions, but pending FB-401's success, the company could raise the capital to develop a platform and portfolio of assets. But our assumption is that Forte gets acquired if FB-401 shows positive results given management's complete focus on the asset.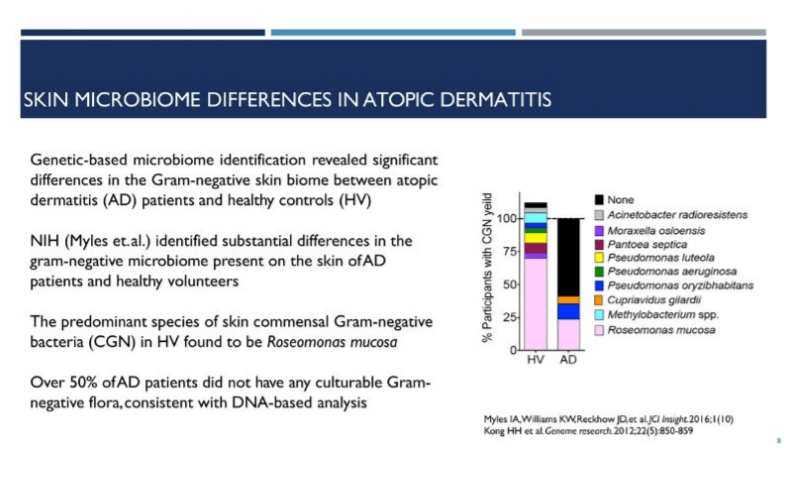 Figure 7: The role of the skin microbiome in atopic dermatitis (Source: Forte Biosciences' corporate presentation)
Catalysts
Forte's main catalyst is the upcoming phase 2 clinical trial for FB-401. With over $50M in cash, the company has the runway to bring this trial to completion and have a margin of safety to extend the trial or expand the number of patients treated. Management announced that enrollment for FB-401's phase 2 trial was completed on March 24, 2021, and is expecting to release data in early-to-mid August 2021. This will be the major moment for the stock. Beyond this one event, Forte does not have many other catalysts. Possible external events for the microbiome in general or other eczema drugs could influence Forte's stock price, but the phase 2 trial will, in our opinion, have the largest impact.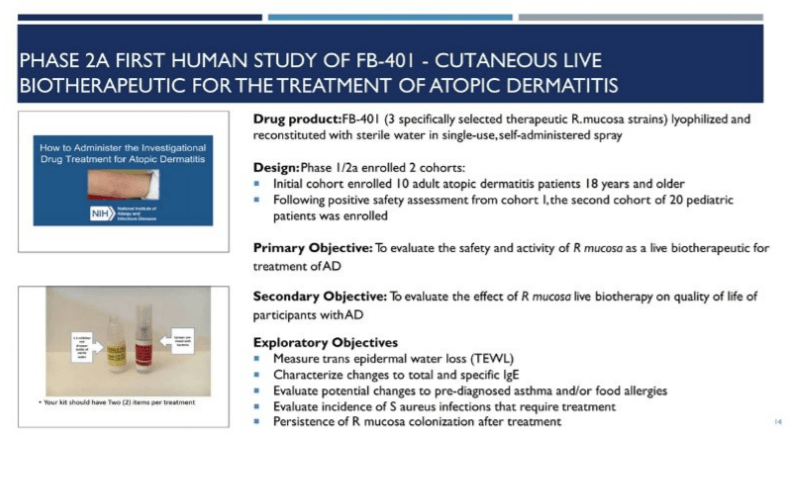 Figure 8: Phase 2 trial design of FB-401 (Source: Forte Biosciences' corporate presentation)
Risks And Challenges
The company has risks associated with the clinical trial and concentration. Despite the promise of the phase 1 data for FB-401, the trial was not placebo controlled or powered enough to make definitive conclusions on the drug's efficacy. The phase 2 trial is designed to establish the effects on eczema patients and should provide a clearer picture on the drug. Another risk is that Forte's business model is very concentrated. In short, they have put all their eggs in one basket. Forte's success or failure is completely dependent on FB-401.
Another consideration, if the phase 2 trial is successful, is the competitive dynamics in atopic dermatitis. With several approved medicines and other companies with assets in the disease class, Forte will need to establish non-inferiority to expand the addressable patient population for FB-401 and get favorable pricing. The drug candidate will also need to be tested across a wider range of disease severities, which is capital intensive, to expand its use.
Conclusions
Forte Biosciences is developing an exciting drug candidate for eczema. The data so far has been promising with safety established and interesting efficacy data. No conclusions can be made so far on FB-401's true efficacy or comparisons to other approved eczema medicines at this time, but the potential of this first-in-class drug is high enough to make Forte a compelling investment. Given that the microbiome is still relatively early and very few drug candidates are in development, Forte could become a leader in the skin microbiome making it an attractive buyout target. The thesis is centered on the readout of a phase 2 trial and an interesting risk-reward profile. The long-term prospects of Forte still need to be assessed pending new clinical data and market dynamics. As a result, Forte represents an event-driven, binary investment.
The thesis to invest in Forte Biosciences is premised on the following:
Forte is developing drugs for eczema, which affects 10Ms of patients who need more efficacious drugs. In particular, Forte could have advantages to treat younger patients that represent over 80% of the total, initial patient population.

Phase 1 data has established safety for Forte's lead asset, FB-401. The phase 2 trial has been enrolled and is working to build off promising efficacy data from the phase 1 trial.

This creates an investment opportunity in the phase 2 clinical trial readout expected to come out the summer of 2021.
This article was written by
Ladybug Ideas (fka as NC) focuses on value and events in life sciences. Finding unique business models, initially ignored markets, growing product offerings, and compelling teams. Version 2. ladybugideas7@gmail.com
Analyst's Disclosure: I am/we are long FBRX. I wrote this article myself, and it expresses my own opinions. I am not receiving compensation for it (other than from Seeking Alpha). I have no business relationship with any company whose stock is mentioned in this article.
Seeking Alpha's Disclosure: Past performance is no guarantee of future results. No recommendation or advice is being given as to whether any investment is suitable for a particular investor. Any views or opinions expressed above may not reflect those of Seeking Alpha as a whole. Seeking Alpha is not a licensed securities dealer, broker or US investment adviser or investment bank. Our analysts are third party authors that include both professional investors and individual investors who may not be licensed or certified by any institute or regulatory body.