Occidental Petroleum's Opposition To The Carbon Tax Is A Risk
Summary
Occidental Petroleum has recently announced that it's opposed to the carbon tax in contrast to other massive oil companies.
This is a risk for the company - expensive, but certain regulation is much easier to work around than uncertain regulation.
We expect the company to use its impressive asset portfolio to generate strong cash flow and shareholder rewards.
I do much more than just articles at The Energy Forum: Members get access to model portfolios, regular updates, a chat room, and more. Learn More »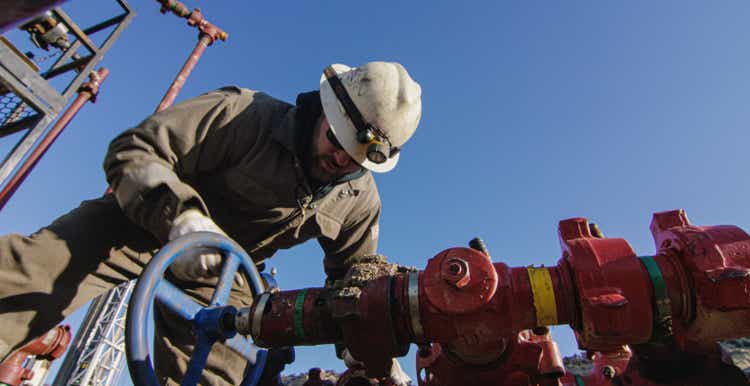 Occidental Petroleum's (NYSE:OXY) CEO recently came out in opposition of a carbon tax in rejection of the view of other large U.S. companies. This opposition and the general potential disagreement over a strong regulatory framework puts more uncertainty in the oil markets. As we'll see, climate change is a strong risk facing the markets besides their potential. Despite this risk however, Occidental Petroleum is a strong investment opportunity.
Climate Change and Uncertainty
The vast majority of climate scientists agree that climate change is real. Numerous U.S. government studies along with other research show that climate change has numerous effects on the environment. However, research into the best way to handle it, including the "Green New Deal" and other plans, remains much more open ended.
In our view, regulation is forthcoming. Fundamentally, the tragedy of the commons is an understood scientific flaw - and it eventually needs to be distributed. Regardless of your view on the best way to solve climate change, this is forthcoming. The carbon tax represented a clear, understandable, and financially manageable format for this.
Going against the carbon tax, or having a proposal that's not fully agreed upon by the industry, means the uncertainty for additional regulation that can be much more expensive for the company. There are many proposals out there that could be significantly more expensive for oil companies than a carbon tax.
Occidental Petroleum Asset Base
Despite this, Occidental Petroleum has an impressive asset base from which it's generating substantial FCF.
Occidental Petroleum Asset Base - Occidental Petroleum Investor Presentation
Occidental Petroleum's new sustaining capital of $2.9 billion annualized has allowed the company to maintain FY production at expected rates of 1.14 million barrels/day. The company is one of the lowest cost producers in the Permian and has an impressive asset base with 22% base decline for 2021 to continue producing.
In the Permian Basin, where wells decline incredibly fast, the company's base declines have been relatively slower. The strength of the company's asset base is also used from the fact that its sustaining capital is just $7/barrel. The company's 2021 domestic operating costs are at $6.7/barrel with transportation costs at $3.8/barrel.
Occidental Petroleum Cash Flow
Occidental Petroleum will be able to use this asset base for strong cash flow and drive strong shareholder rewards. The company's cash flow goes up by $215 million/dollar improvement in crude prices. Crude prices are currently ~$63/barrel (Brent), so versus $40/barrel that means ~$5 billion in cash flow improvements.
In 4Q 2020, Occidental Petroleum generated $0.8 billion in FCF. That was a quarter when prices averaged $44/barrel. Based on the same numbers, and roughly constant capex, at $60/barrel (WTI), the company's average quarterly cash flow is ~$1.6 billion. For a $24 billion company, that's massive cash flow that the company will be able to use to drive strong shareholder rewards.
The company has significant debt worth paying close attention to. After maintaining production bases, the company has focused on aggressively paying down debt. It also has its outstanding preferred shares with Warren Buffett.
Occidental Petroleum Risk
Occidental Petroleum's risk is oil prices. The company's quarterly free cash flow potential is ~$1.6 billion at current oil prices; however, at $28/barrel, the company's FCF hits $0. That's because it needs to continue investing its sustaining capital for developing its assets and pay the actual cost of pulling the oil out of the ground. That all has cost for the company.
Conclusion
Occidental Petroleum has become one of the first major oil companies to go against a carbon tax, versus other major U.S. oil companies. That adds significant unpredictability to investing in the oil markets. However, despite this unpredictability, the company is still exciting with an impressive asset base.
Going forward, we expect the company to maintain its low lifting cost and continue to invest its sustaining capital. These investments will allow the company to grow and generate more than $6 billion in annual FCF. That's incredibly strong FCF, and versus the company's market cap, it'll enable the company to generate strong shareholder rewards.
The Energy Forum helps you generate high-yield income from a portfolio of quality energy companies. Direct recommendations from an author ranked #64 out of 7,943 on TipRanks.
Worldwide energy demand is growing and you can be a part of this profitable trend. 
Also read about our new "Income Portfolio", a high-yield non sector-specific income portfolio.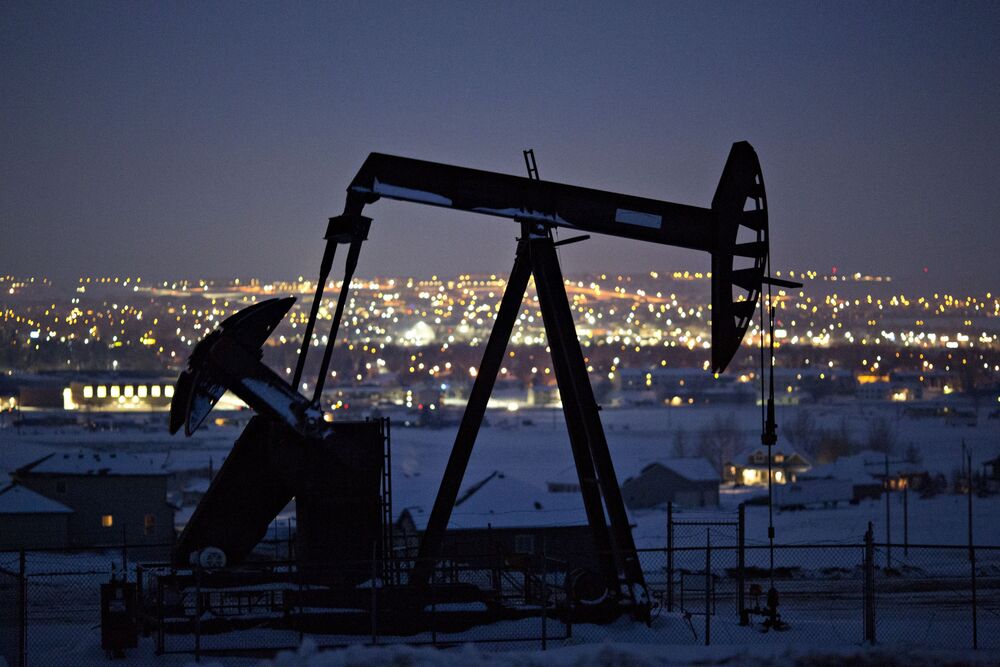 The Energy Forum provides:
Model portfolios to generate high-yield returns.
Deep-dive research reports.

Macroeconomic overviews.
Click for a 2-week trial, with a money back guarantee, and 47% off of our annual plan! Nothing to lose and everything to gain!
This article was written by
The #1 Service for Retirement Success, Actionable Ideas + Model Portfolios!
#1 ranked author by returns: 
https://www.tipranks.com/experts/bloggers/the-value-portfolio
The Value Portfolio focuses on deep analysis of a variety of companies across a variety of sectors looking for alpha wherever it is to maximize reader returns.
Legal Disclaimer (please read before subscribing to any services):
Any related contributions to Seeking Alpha, or elsewhere on the web, are to be construed as personal opinion only and do NOT constitute investment advice. An investor should always conduct personal due diligence before initiating a position. Provided articles and comments should NEVER be construed as official business recommendations. In efforts to keep full transparency, related positions will be disclosed at the end of each article to the maximum extent practicable. The majority of trades are reported live on Twitter, but this cannot be guaranteed due to technical constraints.
My premium service is a research and opinion subscription. No personalized investment advice will ever be given. I am not registered as an investment adviser, nor do I have any plans to pursue this path. No statements should be construed as anything but opinion, and the liability of all investment decisions reside with the individual. Investors should always do their own due diligence and fact check all research prior to making any investment decisions. Any direct engagements with readers should always be viewed as hypothetical examples or simple exchanges of opinion as nothing is ever classified as "advice" in any sense of the word.
Analyst's Disclosure: I am/we are long OXY. I wrote this article myself, and it expresses my own opinions. I am not receiving compensation for it (other than from Seeking Alpha). I have no business relationship with any company whose stock is mentioned in this article.
Seeking Alpha's Disclosure: Past performance is no guarantee of future results. No recommendation or advice is being given as to whether any investment is suitable for a particular investor. Any views or opinions expressed above may not reflect those of Seeking Alpha as a whole. Seeking Alpha is not a licensed securities dealer, broker or US investment adviser or investment bank. Our analysts are third party authors that include both professional investors and individual investors who may not be licensed or certified by any institute or regulatory body.