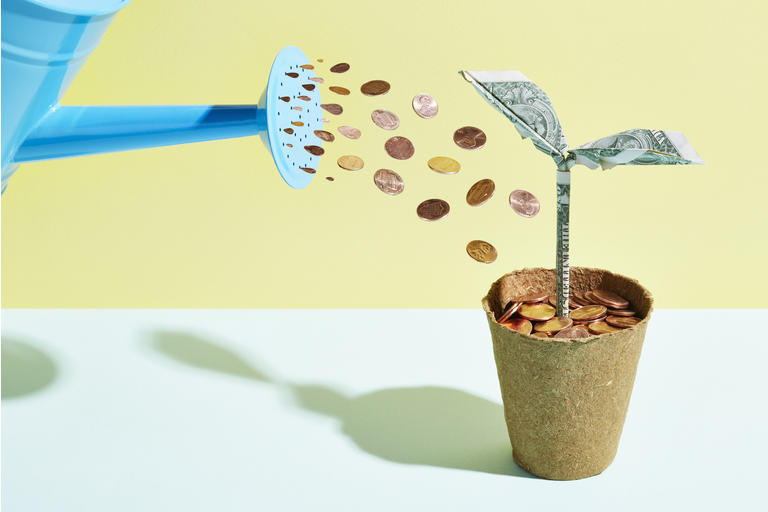 The list of businesses that benefit from recessions isn't especially long. When part of your business is brokering distressed assets, however, then recessions are of course a tailwind. Heritage Global (NASDAQ:HGBL) is a micro-cap stock that deals in this very realm. My intent with today's article is to discuss how the business is at an inflection point due to several converging factors. Bottom line-up front: Heritage Global is seeing more business as a result of asset sales occurring from the pandemic driven recession (see note 1). They will also see continued business in their capital asset brokerage division even in healthy economic times as merger and acquisition activity in certain sectors continues and companies look to monetize redundant durable assets, they pick up from business combinations. Finally, the rise of peer-to-peer lending will result in a new market for distressed individual debt that the company can likewise broker. Historic net-operating losses generated in the 2012-2017 time period will offset taxes for several more years, and HGBL will be able to retain all those earnings and deploy them in higher margin activities without necessarily having to otherwise raise monies. This will boost EPS and likely expand the earnings multiple that is only at a ten currently. I have bought HGBL and will continue to opportunistically do so.
The Business
HGBL has come a long way since current leadership took over in 2015. Back in 2014, the company consisted of the asset liquidation business and an intellectual property licensing division, a rather disjointed combination. Operations have been streamlined since then, to be described below, and the balance sheet has been cleaned up a lot. The company now has no debt, $23 million in cash, and revenue has grown at a compound annual rate of almost 9% in the last five years.
Heritage Global reports in two segments: the industrial assets division and the financial assets division, one dealing with durable goods and the other with intangible and financial products.
Industrial Assets Division
According to their 10-K, this division:
.... advises enterprise and financial customers on the sale of industrial assets mostly from surplus and sometimes distressed circumstances while acting as an agent, guarantor or principal in the sale.
In layman's terms, when a business wants to get rid of equipment or facilities for any reason, they partner with HGBL who will come in and value those assets and then find buyers for them via auction. HGBL collects fees for these valuation and brokerage services. Occasionally, HGBL also acts as principal in the sale, meaning that they buy the equipment themselves and then sell it. This allows them to collect a profit from the spread between what they bought the assets for and what they sell them for, in addition to getting their fees.
As you can imagine, recessions create situations where bankrupt companies need to liquidate equipment and/or businesses feeling a cash crunch have to sell under-utilized stuff. Either of these situations allows Heritage to step in and help those businesses find buyers.
But even in economic expansions, this segment benefits too from merger and acquisition activity. When a company gets acquired the parent entity may choose to sell off redundant equipment and centralize its footprint. In these instances too HGBL acts as broker for those assets to be sold. This type of activity has been particularly true in the pharmaceutical realm. Management mentioned specifically auctions happening now for assets from big names like Amgen (AMGN) and Pfizer (PFE).
This topic of M&A within the pharmaceutical industry was actually covered in some detail during an episode of the Let's Talk ETFs podcast right here on Seeking Alpha. Host Jonathan Liss interviewed Sylvia Jablonski, Chief Investment Officer of Defiance ETFs. In the course of the interview, a conversation was had about the Defiance NASDAQ Junior Biotechnology ETF (IBBJ), which as the name implies holds a variety of smaller biotech names that are mostly still in the R&D phase. Once these smaller businesses get a drug candidate that starts to hit meaningful endpoints, big pharma often swoops in to buy them up.
Liss: ... the nature of the biotech space is that companies are small until they hit some key approval, or they have a trial that's successful. And suddenly, people start looking at the addressable market and they say, 'holy crap, that's money they're definitely going to make because they've got it patented', et cetera.

Jablonski: There's a great macro backdrop here and that's the growth of the global pharmaceutical market. It seen massive increases from 2010. If you look at the R&D in the industry it was $129 billion in 2010 to $179 billion in 2018. And if you look at the value at the end of 2019, it was $1.25 trillion and just growing...

And there was also a huge amount of M&A activity. Over $26 billion worth. It's just a massive R&D, it's prime for R&D.

But these companies, some of them are getting to clinical trials, some of them are getting further than clinical trials. And whether it's for cancer research or vaccine or innovation and research, these big guys are looking at them.
While the pharmaceutical sector is spoken of by name, M&A activity tends to heat up in all sectors during bull markets. This means that HGBL's industrial assets division has addressable opportunities in both bull and bear markets.
Financial Assets Division
This division at HGBL, called NLEX (National Loan Exchange), does the same thing as the industrial division but for financial products instead of physical equipment. From the 10K:
Our Financial Assets division provides liquidity to issuers of consumer credit that are looking to monetize nonperforming and charged-off loans — loans that creditors have written off as uncollectable.

NLEX sales are concentrated in online, automotive, consumer credit card, student loan and real estate charge-offs. The typical credit we broker sells at a deep discount to face value, and we typically receive a commission for these services from both buyers and sellers.
When a bank or other financial institutions writes off a bunch of receivables as uncollectable, they don't always just wash their hands of those bad assets. There are in many instances willing buyers who will purchase those assets at discounts to face value and then resume collection efforts. This allows the financial institution to avoid total loss on the credit instrument, and gives the buyer an opportunity for outsized profits if they end up collecting. HGBL is the body that unites these parties and collects fees for their brokering services.
HGBL recently started a business line where they offer loans to the buyers in these transactions, providing them the financing they need to invest in the distressed products. They only started doing this in 2019, and it could be a considerable source of growth for the company:
We expect that our income from secured lending will consist of upfront fees, interest income, monthly monitoring fees and backend profit share.
The recession will likely turn out to be a boon for them in this market as well, as instances of charged-off loans are almost certainly going to increase. What is unique to this recession too is how people were stuck at home, which increased e-commerce activity wherein people took advantage of buy now pay later (or BNPL) opportunities. Many of those BNPL accounts are now charging off, and retailers are looking to monetize those accounts. In their most recent conference call HGBL talked about recently closing on a $25 million portfolio of these products, and they expect many similar opportunities in the pipeline.
In addition to traditional sources of credit, the advent of peer-to-peer lending expands the realm of potential opportunities for HGBL as it relates to the financial assets division. From the 10K:
... we believe the trend of growth in the marketplace of lending platforms is driving an increased supply of non-performing consumer loans.
Certainly, something to keep an eye on.
SG&A
A big negative that I see at HGBL is the massive SG&A expenses they incur for a company of their size and in relation to the revenue they generate. SG&A expense amounts to more than half of revenue! The lion's share goes to salaries. Last year, HGBL paid out over $10,000,000 in compensation to their 46 employees. Averaged out, that is almost $220,000 per employee. The people with the biggest paychecks are of course concentrated at the top, but those folks don't skew the average too much. The CEO makes a maximum of $450,000 a year ($300,000 base salary plus potential bonus of up to $150,000). In all, it seems as though all employees are handsomely compensated. I have no problem with this per se, but it does seem a bit out of whack when weighed against the lackluster operating income of $6 million last year and $3 million the year before that. To get more granular, if we look at revenue per employee, we see that each worker brings in about $565,000 in revenue. Each employee's salary alone wipes out nearly half that. Not much leftover for shareholders after factoring in all other expenses.
A big thing that weighs on earnings is the compensation arrangement HGBL entered into with National Loan Exchange (NLEX), their financial assets subdivision, when they acquired them in 2014. Under that arrangement, 30% of net operating income generated by NLEX in their role as broker gets put into a pool that later gets paid out to the 14 employees of that subdivision. Further, 20% of net operating income generated by NLEX in their role as principal similarly gets pooled and later distributed. While I certainly see the incentive angle of this arrangement, it just seems too big. Especially because the incentive is calculated as a percentage, this means that operating leverage born of scale will NEVER materialize. 30% is always going to disappear. This is straight up dead weight.
If the folks at HGBL took a page out of Warren Buffett's book and agreed to a salary of $100,000 for the time being, they would immediately save $5.5 million dollars. That would add $0.15 to the bottom line. When combined with their Q4 earnings of $0.07 (before a tax benefit from operating loss carry forwards) and annualize that number, total EPS is $0.43. If we then assign the current P/E multiple of about 10, that would result in a stock price of $4.30, a 43% increase!
You may well ask, "why would everyone at HGBL agree to a salary reduction down to $100,000?". I am not saying they would. But the likely advance in the share price from doing so would allow them to realize capital gains that would more than offset lost salary.
See, inside ownership at HGBL is high enough among some of the management team that a single dollar increase in the share price would amount to several years' worth of salary. Below is a table showing what insiders stand to make in the above scenario where the stock price advances to $4.30 on the back of more money hitting the bottom line due to salary reductions:
| | | | | |
| --- | --- | --- | --- | --- |
| Name | Position | Salary | Shares | Potential Gain |
| Ross Dove | CEO | $300,000 (+potential 50% bonus) | 1,833,085 | $2,397,310 |
| Kirk Dove | General Counsel | $200,000 | 505,700 | $657,410 |
| Dave Ludwig | President, NLEX | $400,000 | 817,605 | $1,062,886 |
| James Sklar | EVP and General Counsel | $150,000 (+potential 200% bonus) | 257,510 | $334,763 |
*Data compiled by author
While it may seem like a hard pill to swallow initially, accepting $100,000 in annual salary will ultimately lead to considerable share appreciation.
But here is the most critical part of the equation: Heritage is becoming an increasingly capital intense business. Indeed, their road to top line growth and revenue expansion hinges on putting a lot of cash to work. Acting as principal in a brokerage transaction requires a significant cash outlay to purchase the stuffs up front for soon after re-sale. With NLEX, lending large sums to businesses who want to invest in charged-off receivables ties up a lot of cash for a fair amount of time. Heritage NEEDS more cash in order to execute their business plan. Accepting salary cuts will immediately put $5.5 million dollars on the bottom line, which earnings can be retained to reinvest back into the business. HGBL is aware of this, as explained in the 10K:
We believe we have an opportunity, upon securing additional working capital, to drive improved auction economics by serving more frequently in the role of principal rather than the lower margin role of broker.
Sure you can raise cash through debt or equity issuance, but those come with a price tag in the form of share dilution or interest payments. Retained earnings are free. Retained earnings will allow Heritage to tap into the marvelous power of compounding, where their earnings start to generate earnings. That is the only way that Heritage can really grow long term. Collecting fees from brokerage services is great to generate cash, but putting that cash to work in higher margin ways is key. Otherwise their business relies on heavy volume, which volume may not always be available.
Conclusion
Overall, I am bullish on HGBL but this investment entails considerable risk. They only started turning a profit in 2018, and a large component of their net income is a result of not having to pay taxes from their loss years. How things go from here on out depends entirely on management executing exceptionally well. If they can do so, this investment will triple or quadruple in value within 2-4 years (which happens to be the time period management mentioned on the conference call as being the time frame for them to put all their cash to work). A big thing that can hasten an advancing share price is pay cuts across the board. A six figure salary is the envy of the vast majority of working people in this country. If they would get all 46 of their employees to agree to a $100,000 salary, net income would soar and the stock price wouldn't be far behind. The retained earnings could be put to work in principal transactions and loan deals that would expand margins and generate even more earnings. Then the cycle of compounding begins and rapid growth happens. REALLY rapid. Off a base of $0.30 EPS in 2020, even a three penny increase is a 10% growth rate. That growth would not only send shares up due to more EPS, but it would also send them way above their current forward P/E of 10 to at least 15. The combination of earnings growth and multiple expansion is what could easily lead to this stock doubling several times over.
Note 1: From the 10-K -
.... as our asset liquidation business is highly concentrated in distressed and surplus assets and we expect that there will be an increased supply of distressed and surplus assets as a result of the COVID-19 pandemic and any downward trends in the overall economy, resulting in more potential for principal and fee based deals. We believe that the continuing disruptions to the global supply chain, particularly those involving industrial assets, will further increase demand for U.S.-based surplus assets. Further, we expect that the COVID-19 pandemic will have the following positive impacts on our business:

• continued increase in demand for HGP's online auctions as a result of ongoing social distancing requirements in connection with the COVID-19 pandemic;

• increased activity for NLEX and HGC due to expanding volumes of nonperforming and charged-off consumer loans;

• increased funding opportunities for HGC due to tightening underwriting standards at conventional lenders; and

• incremental valuation opportunities for our valuation business as a result of greater focus on collateral on bank balance sheets.