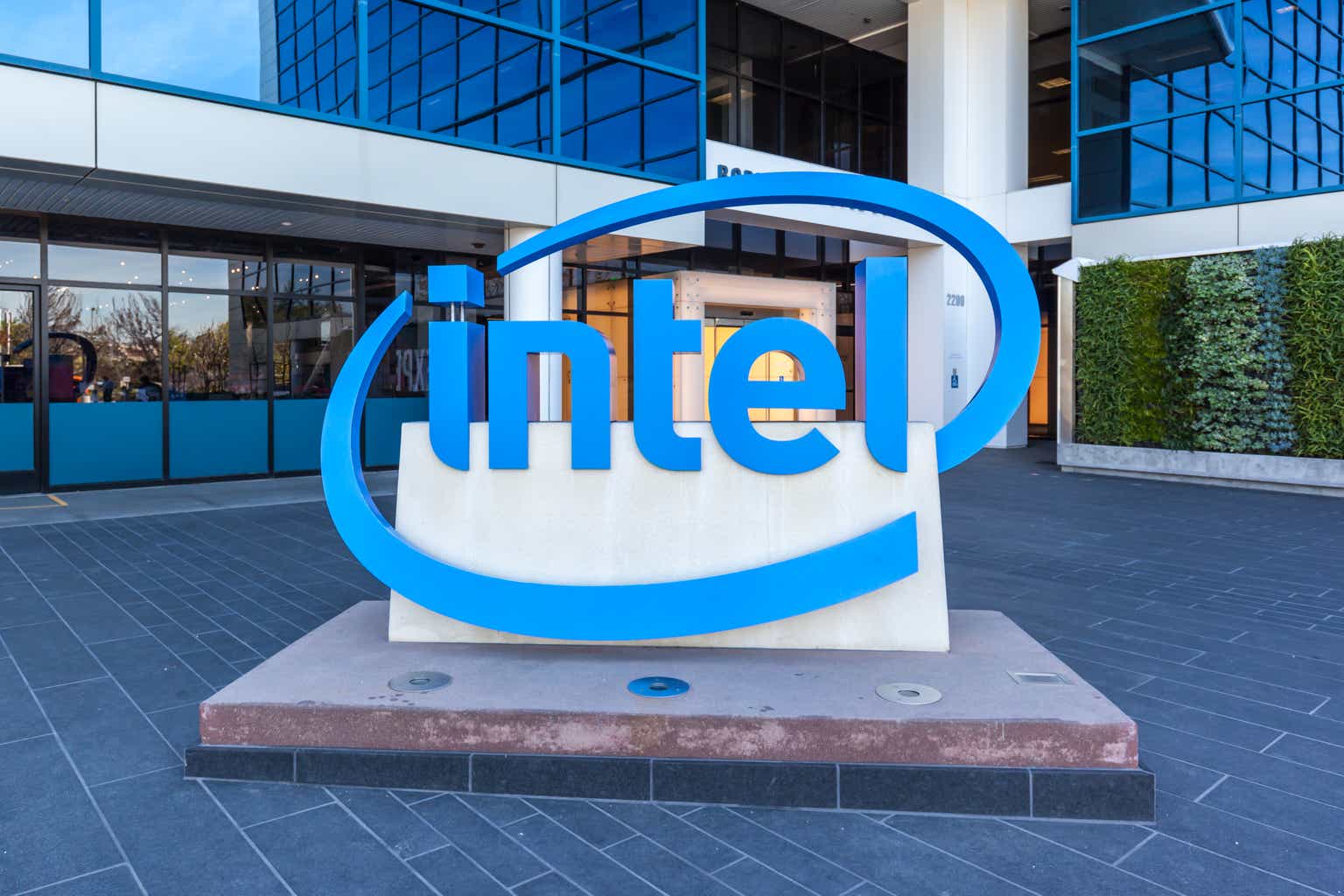 Intel (NASDAQ:INTC) will report results on April 22 after the close of trading. It's not expected to be a strong quarter for Intel, with earnings expected to fall 21% to $1.15 per share, while revenue is expected to drop by 9.8% to $17.9 billion. Gross margins are expected to contract by 440 bps to 57.65%.
Even data center group revenue is expected to be weak for the company and is estimated to have dropped by 18.8% to $5.7 billion. Meanwhile, their biggest business unit, client computing, is expected to see revenue rise by around 3.2% to $10.1 billion.
It may come down to guidance for the company, and with a new CEO, it isn't clear how the company may lean. They could choose to provide weak guidance and set a low bar giving themselves a chance to reset. Or the company could look to meet analyst expectations, which are currently estimated for earnings in the second quarter of $1.09 per share and revenue of $17.6 billion.
Analysts have been steadily lowering Intel's earnings outlook for some time, suggesting expectations have been falling. However, the stock has seen decent gains, despite the falling expectations. This has left the shares trading at the upper end of its historical valuation of around 14 times one-year forward earnings estimates. For that valuation to come, analysts will need to find a reason to boost earnings estimates, or the stock could struggle to see further gains.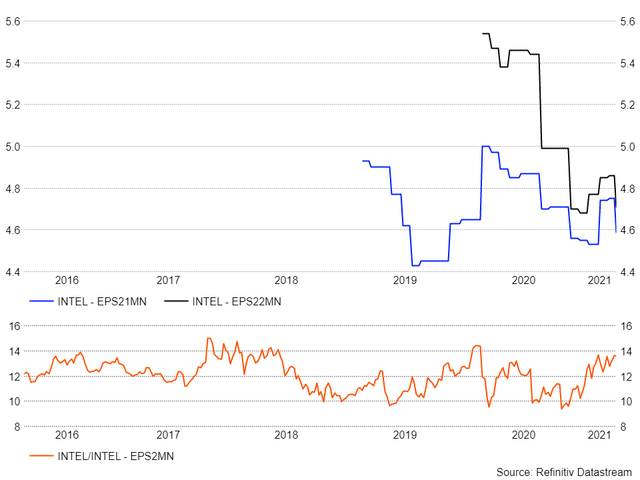 Betting The Shares Fall
Some options traders are betting the stock does fall after the company post results. On April 15, the open interest level for the April 30 $59 and $60 puts both rose by roughly 13,000 contracts each. The data shows that both put options traded on the ask, an indication that traders bought these puts. Both puts were bought for around $0.70 per contract and would suggest that the equity is below $59 by the expiration date on April 30.
Additionally, the $60 puts have seen their open interest level rise by around 26,000 contracts over the past few trading session.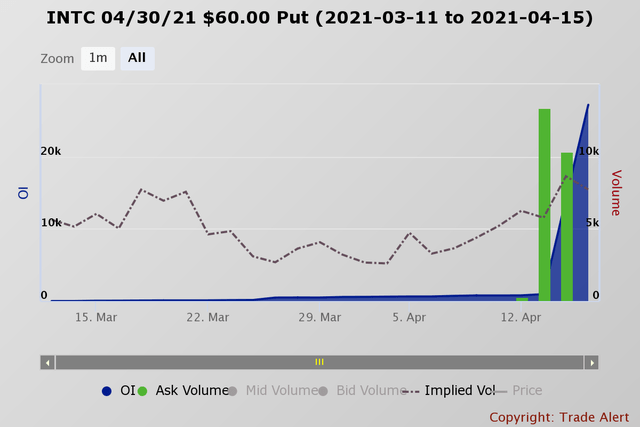 Technical Trends
Overall, Intel's trend has been bullish since 2015 but has failed on two occasions to get past technical resistance at roughly $69 in February 2020 and April of this year. That would suggest this a powerful level and that the stock may struggle to push above it.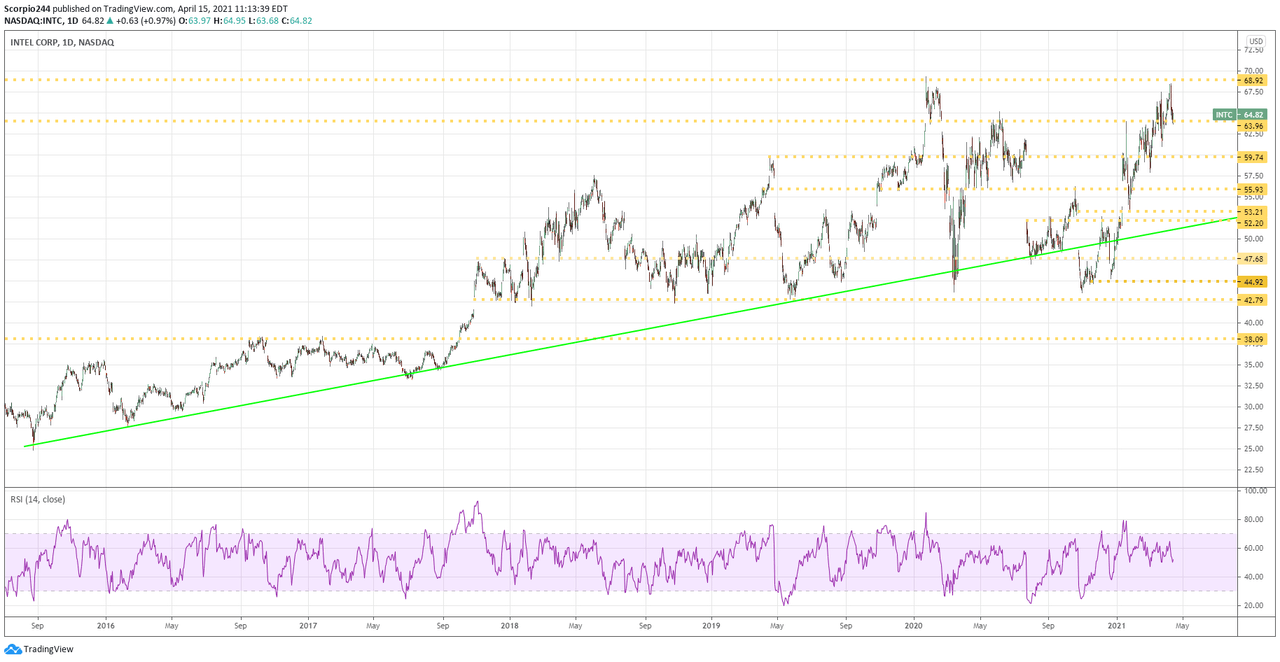 Shorter term, the shares have been rising in a trading channel and recently failed at the top end of the trading range. A break of the trading channel around $63.50 would indicate a change in momentum has taken place, and the stock has more downside, with support levels at $61 and then again $58. The relative strength index is trending lower as well, which indicates a loss of bullish momentum.
Should the stock manage to hold the lower uptrend of the trading channel, it could result in the shares rising sharply, perhaps to as high as $71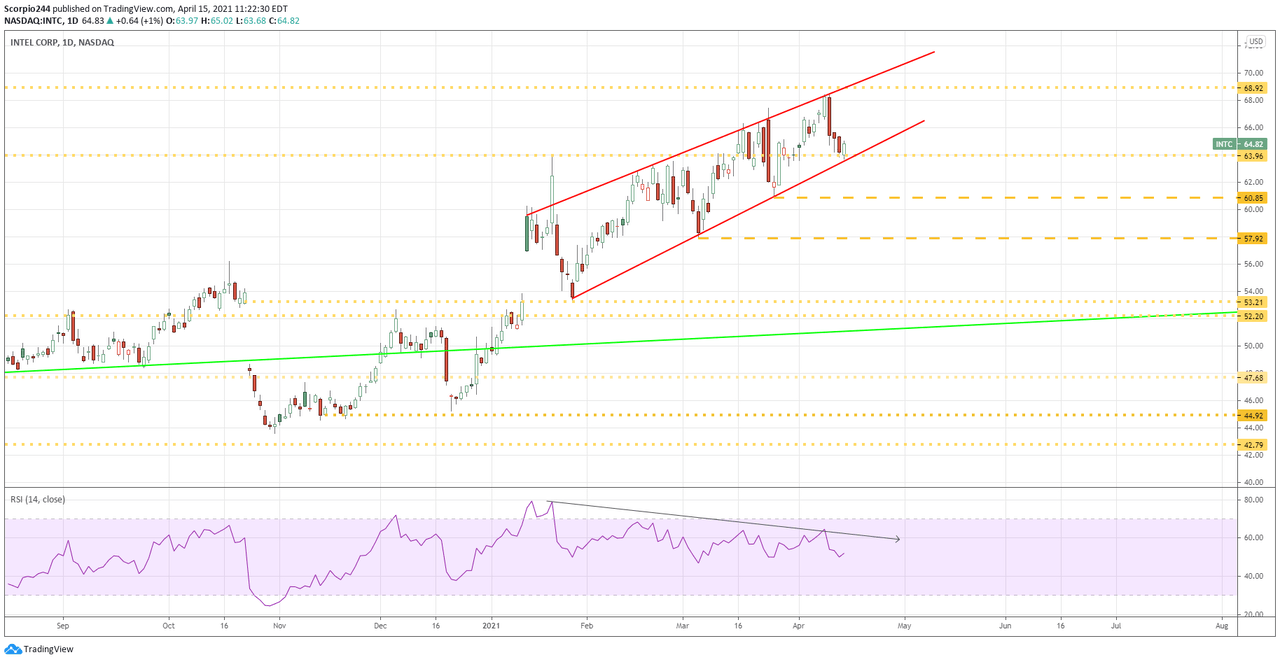 This could be a big quarter for Intel, especially if they can manage to beat expectations. If they can do that, then the stock could break out, as the chart above shows, sending the stock much higher over the longer term. But a lot of that is likely going to depend on what they have to say about the future. The recent options trades seem to suggest that investors will be disappointed.