Why Retirement Doesn't Have To Scare You
Summary
There's no denying that retirement involves a number of challenges that can appear daunting.
Because of increased longevity, retirement may - for a large number of people - last almost as long as their working lives.
Therefore, just as you prepare for your working life, you should prepare for retirement.
While the challenges of retirement are daunting, it's vitally important to maintain a positive attitude and stay engaged.
This idea was discussed in more depth with members of my private investing community, High Dividend Opportunities. Learn More »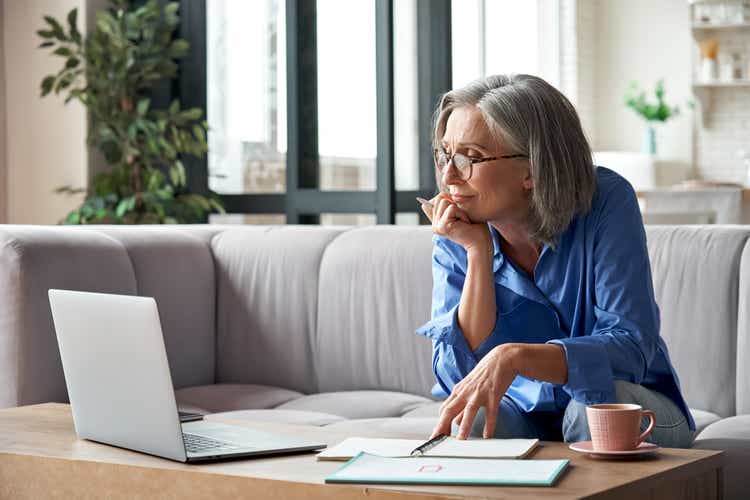 Co-produced with Philip Mause
When pensions were first inaugurated in Germany, the starting age of 65 seemed very workable because not very many people lived that long. It was not so long ago that the life expectancy at birth was 49 and retirement was usually a short period after one completed work. Increased longevity has changed things dramatically. It's entirely possible for someone who retires somewhat early to spend a longer span of his or her life retired than at work. The implications of this - financially, socially, and psychologically - are profound. Unfortunately, many find the entire retirement topic scary and many develop negative responses to the major changes that retirement brings.
Ken Dychtwald recently wrote a piece in Barron's about things that scare him about retirement. He has written insightfully about the topic for years, but now that he has hit 70, various theoretical concerns have become more real. His article does a good job of identifying and addressing some of the more challenging and sometimes depressing issues facing retirees. The issues - health, loss of mental capabilities, concerns about loved ones - are real and certainly should command focus. There definitely are a number of things that should provoke rational concern. However - one should not be too negative. In reality, the topic of retirement actually can open up enormous opportunities if approached proactively.
Preparation
As noted above, due to increased longevity, it's entirely possible that many of us will spend almost as much time in retirement as we spend during our working years. It's unfortunate that society and many individuals do not realize the obvious implications of this. We spend years getting education and training to prepare for the job market. We spend time thinking about the part of the country we want to live in during our working years. There are all sorts of counselors and advisers who help navigate entry into the job market. But there's really no systematic preparation for retirement.
This is a failure of our society because a greater effort to prepare for retirement would likely make our retired population happier, healthier, and more productive. On an individual basis, those approaching retirement have to undertake this effort on their own. There are a number of issues that have to be addressed in making an intelligent plan for retirement. Retirees should have a reasonable financial plan. They should spend some time considering the possibility of moving to another part of the country or the world. They should try to put together a "bucket list" of things they really want to do (it's generally a good idea to try to do a number of these things early in retirement because of the unfortunate unpredictability of health as one ages). Retirement is the opportunity to take those trips, try those activities, and read those books that you never had time for during your working years.
Perhaps, most importantly, those contemplating retirement should think through whether they want to - or in some cases have to - continue working on at least a part-time basis. Our working lives provide us with a sense of purpose and a built array of friends. It's not all that easy to replace this structure in retirement and one important part of a plan is to face this challenge. There are a number of approaches that a retiree can take to this issue. Of course, one solution is to extend full-time employment somewhat longer. But there also are ways in which a retiree can engage in the activity that predominated during his or her working years on a part-time basis. Another alternative is to try something completely different. Retirees planning on doing this must face the fact that it's unlikely that, in the early stages at least, they will be able to generate income comparable to what they earned during their working years. But an "encore career" in a new area can be very fulfilling. I have found writing to be both enjoyable and fulfilling and I'm also engaged in documentary filmmaking. There's a good joke about the latter. When asked how to make a small fortune in documentaries, one producer said, "start with a large fortune."
Scary Things
As one who has been through open-heart surgery and an extended bout with cancer, I'm familiar with some of the frightening aspects of health concerns. Fortunately, I was lucky to have excellent care and excellent luck. But there's no escaping the fact that we are all facing physical challenges in our old age. For a year during COVID, I tried to avoid medical appointments. and in the last two months, I have been swamped with the catch-up effort. But it's necessary to stay on top of chronic conditions. Of course, there's a lot we can do to mitigate these problems - most importantly, to make a continued commitment to exercising. Our physical capabilities are somewhat like Western water rights - they are ours only on a "use it or lose it" basis.
Retirees will find that they generally spend more time on medical appointments and tests than they did during their working years. It's also the case that retirees can wax eloquent about the details of their latest health adventures. My friends and I usually have an agreement that talk about health issues will not last longer than 10 minutes or so, but I must confess that I can't always squeeze it into that time limit.
And it's worrisome to see a number of people in the obituary section who are younger than you are. The implications are, of course, ominous and can become depressing.
Keep Active
For these reasons as well as for your physical and mental health, it's important to stay as active as you can. Being engaged in activities tends to distract one from the unfortunate inevitability of death. It also gets one "outside of oneself" and thinking about other people and ways you may reach out to them or help them. Most communities have a number of volunteer opportunities. As noted above, a continuation of work on at least a part-time basis also serves this purpose.
Friends and Relatives
Retirement can be an opportunity to spend more time with friends and relatives. It's important to continue to have social interactions and to try to be helpful to others. If nothing else, this tends to permit one to escape a focus on one's own troubles. This issue may play a key role in structuring a retiree's decision about where to live. Be sure that you see children, siblings, grandchildren, etc., on a regular basis.
Financial Issues
Financial planning can be scary - especially in the current time when there's no clear risk-free way to generate a decent return on investments. I remember that I used to tell a joke about financial planning for retirement when I was doing stand-up comedy. A retiree laid out his situation for an adviser and the adviser promised all would be well – as long as the retiree could "arrange to die before he was 76." The uncertainty of our individual life spans does create challenges for us all now. The absence of a risk-free generous return investment strategy has forced retirees to become "investors" rather than coupon clippers. The need to take somewhat of a risk, means that a retiree can experience some scary and challenging moments in a volatile market.
One of the nice things about Seeking Alpha and High Dividend Opportunities is that a community is created in which one can share one's experiences and learn from others. There's somewhat of a steadying aspect to learning that many other retirees are going through the same challenges you face. Being somewhat active in the market also keeps you aware of the economy, new trends and industries, and the implications of public policy changes on the prospect of various companies. "Playing the market" at least in a conservative and risk-averse way is itself an activity that keeps the neurons in the brain lit up and working.
The main focus is on income investing, by which many of our financial worries in retirement are able to vanish away. Consider how investing in retirement pre-income investing looks like: You had to plan for a somewhat orderly winding down of your hard-earned assets with an assumed expiration date. Life rarely plays according to our plans. If you passed too soon, your spouse or family was left trying to determine what your method or plan was. It would get complicated quickly, and a wrong choice could leave your financial standing crippled. Income investing takes this expected norm and gives you carte blanche. Instead of watching your assets dwindle with time, leaving you less and less to depend upon when the unexpected happens, it means living on the income they produce while your assets remain intact or grow. I can move through retirement knowing that my spouse simply needs to cash those dividend checks if something were to happen to me. I can rest assured knowing that my family is going to be taken care of. That's a massive burden lifted after years of working hard to provide for them!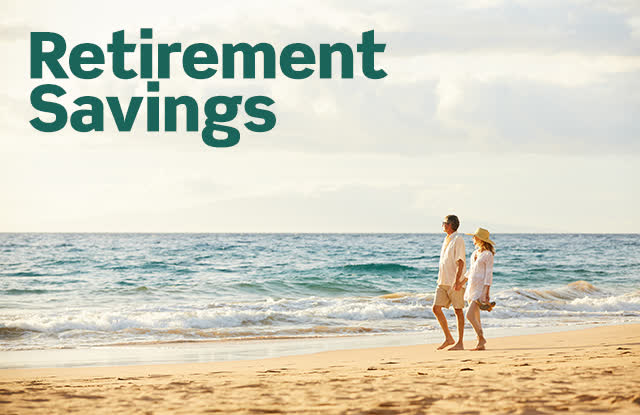 Don't Forget to Laugh
When I was doing stand-up comedy in my 60s and early 70s, I would always introduce myself as "one of Washington DC's promising young stand-up comics." That's really all I had to do to get a laugh. It's important - especially when dealing with adversity - to be able to recognize some of the humor inherent in the human condition. We should all be able to laugh at ourselves. We should try to find certain things to be thankful for every day and to tell those that we love how much we love them. My father had a number of physical challenges in his retirement but when I asked him how it was going, he would often say "pretty well considering the alternative."
While aspects of retirement can be grim and scary, it should really be fun and an adventure and we should be thankful for living in a prosperous country at a time when longevity is increasing. There are real things to be concerned about but there always are. Wake up every day and be thankful for another spin of the planet and wonder at the universe. There are many wonderful things in life that don't cost a lot of money and there are still opportunities to contribute to one's community, to advance a public policy issue, and simply to have a good time with friends. We shouldn't let the demons of old age scare us away from having a good time. Income investing can allow us to rob the specter of aging one of its key tools - fear, knowing that our portfolios and forethought will enable our families and spouses to have financial stability, even in our absence.
High Dividend Opportunities Asks, Are You Feeling Lucky?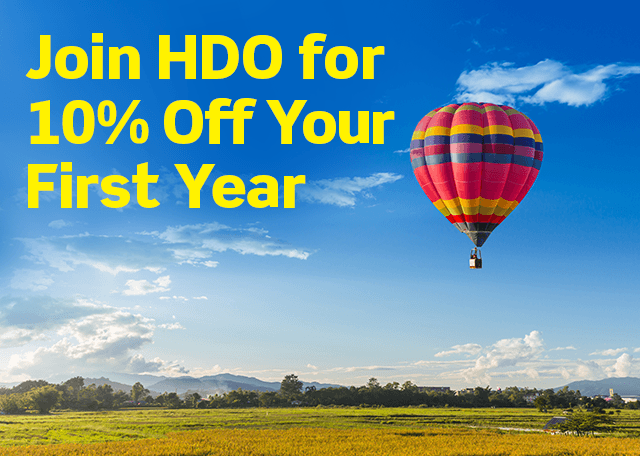 You don't need luck to see success, but being part of the largest and most exciting community of income investors and retirees vastly improves your chances. Our Income Method generates strong returns, regardless of market volatility, making retirement investing simple, straightforward, and less stressful!
Invest with the Best! Join us for instant access to our model portfolio targeting +9% yield, our bond and preferred stock portfolio, and income tracking tools. Don't miss out on the Power of Dividends! Start your free two-week trial today!

This article was written by
The #1 Service for Income Investors and Retirees, +9% dividend yield.
I am a former Investment and Commercial Banker with over 35 years of experience in the field. I have been advising both individuals and institutional clients on high-yield investment strategies since 1991. I am the lead analyst at High Dividend Opportunities, the #1 service on Seeking Alpha for 6 years running.
Our unique Income Method fuels our portfolio and generates yields of +9% alongside steady capital gains. We have generated 16% average annual returns for our 7,500+ members, so they see their portfolios grow even while living off of their income! Join us for a 2-week free trial and get access to our model portfolio targeting 9-10% overall yield. Our motto is: No one needs to invest alone!
In addition to being a former Certified Public Accountant ("CPA") from the State of Arizona (License # 8693-E), I hold a BS Degree from Indiana University, Bloomington, and a Masters degree from Thunderbird School of Global Management (Arizona). I currently serve as a CEO of Aiko Capital Ltd, an investment research company incorporated in the UK. My Research and Articles have been featured on Forbes, Yahoo Finance, TheStreet, Investing.com, ETFdailynews, NASDAQ.Com, FXEmpire, and of course, on Seeking Alpha. Follow me on this page to get alerts whenever I publish new articles.
The service is supported by a large team of seasoned income authors who specialize in all sub-sectors of the high-yield space to bring you the best available opportunities. By having 6 experts on your side, each of whom invest in our own recommendations, you can count on the best advice. (We wouldn't follow it ourselves if we didn't truly believe it!)
In addition to myself, our experts include:
3) Philip Mause

4) PendragonY

We cover all aspects and sectors in the high yield space including dividend stocks, CEFs, baby bonds, preferreds, REITs, and more! To learn more about "High Dividend Opportunities" and see if you qualify for a free trial, please check out our landing page:
High Dividend Opportunities ('HDO') is a service by Aiko Capital Ltd, a limited company - All rights are reserved.
Analyst's Disclosure: I/we have no positions in any stocks mentioned, and no plans to initiate any positions within the next 72 hours. I wrote this article myself, and it expresses my own opinions. I am not receiving compensation for it (other than from Seeking Alpha). I have no business relationship with any company whose stock is mentioned in this article.

Treading Softly, Beyond Saving, PendragonY, Preferred Stock Trader, and Philip Mause all are supporting contributors for High Dividend Opportunities.
Seeking Alpha's Disclosure: Past performance is no guarantee of future results. No recommendation or advice is being given as to whether any investment is suitable for a particular investor. Any views or opinions expressed above may not reflect those of Seeking Alpha as a whole. Seeking Alpha is not a licensed securities dealer, broker or US investment adviser or investment bank. Our analysts are third party authors that include both professional investors and individual investors who may not be licensed or certified by any institute or regulatory body.