Adverum Biotechnologies: An Uncertain Path Forward
Summary
A patient in an Adverum Biotechnologies clinical trial experienced a serious side effect that resulted in vision loss.
Adverum shares fell from 10 to 4 overnight, reflecting the substantial challenges and uncertain future of the company.
The company is unlikely to be able to move forward without major modifications to the programs.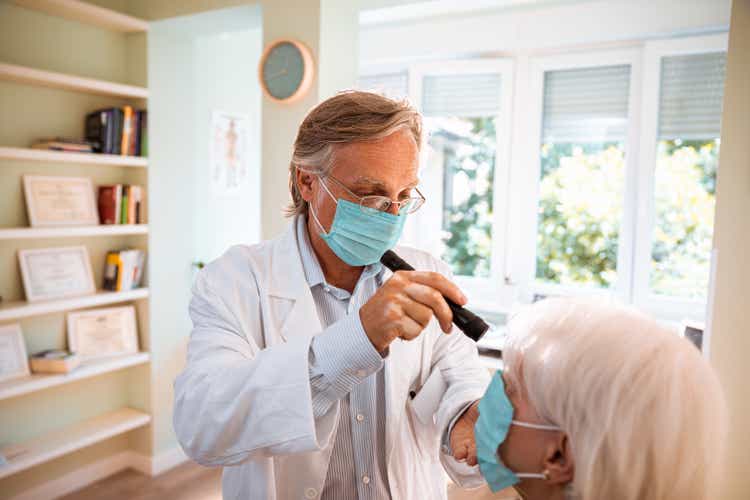 In a clinical trial, a patient given Adverum's (NASDAQ:ADVM) lead asset, ADVM-022, experienced a serious side effect— vision loss. Whether Adverum has a viable program going forward is a subject of debate. Adverum was viewed as having a desirable product in gene therapy due to the substantial reduction in the need for rescue injections and the convenient one time in office administration. However, the company is unlikely to find a path forward without major changes in their program. This event has brought to the forefront questions raised by Sonic Funds who owns 6 percent of the shares about management's judgement in the drug development process.
For background information on gene therapy programs in wet AMD, please refer to my prior article published on SA. ADVM was running a clinical trial in the treatment of diabetic macular edema using ADVM-022. The company announced last week that a patient who was treated 30 weeks prior with the gene therapy developed hypotony (low intraocular pressure) and panuveitis (serious inflammation of the eye that can result in vision loss) Unfortunately, Adverum announced that the patient did in fact develop vision loss in the treated eye and the trial was unblinded to assess other patient's status. This is a terrible outcome for the patient and a full assessment of the data will occur.
Adverum has had indications for close to a year that patients have experienced inflammation after treatment. In addition, early clinical studies showed that some patients had worsening of their vision and the share price was cut in half in October of 2019 after announcing data. Later studies did not show this trend in BCVA and the company reported impressive data in the reduction in the need for rescue injections. However, patients were experiencing inflammation post treatment. In the April investors presentation the company stated that, "when observed, inflammation has been responsive to and manageable with steroid eye drops." At present, given a patient developed serious inflammation and then vision loss, this appears not to be the case. Although it has not been determined with certainty whether the vision loss was caused by ADVM-022, it does appears that it may be the result of inflammation that resulted from the gene therapy. The dramatic decline in the stock price after the announcement certainly suggests that many investors believe it was likely related to the inflammation caused by ADVM-022.
The company has offered no explanation for why this adverse event may have occurred. However, there are several possibilities to consider. This adverse event occurred in the high dose cohort. The high dosage may cause a meaningful immune reaction and thus inflammation. Patients required more steroid drops at the higher dose as compared to the lower dose suggesting inflammation was greater. Adverum was producing very impressive data regarding the need for rescue injections especially in the high dose cohort. The high dose cohort had a 99 percent reduction in the need for rescue injections versus 85 in the lower dose cohort as of the last data release. But, a very high dose may also be an explanation for the adverse event.
A second possibility is that intravitreal administration is not an appropriate choice due to the potential for an immune response. An article published in Investigation Ophthalmology and Visual Science noted that "The antigen specificity of the T cells and whether or not they are proinflammatory or possibly regulatory remains to be determined, but their presence raises the possibility that the uveal tissues of the eye experience ongoing cellular inflammation after intravitreal gene therapy that is not readily apparent on clinical examination." Inflammation that is not clinically apparent creates a situation where physicians have a very difficult time managing patients. Intravitreal administration offers the convenience of an in office procedure versus subretinal administration which needs to be done in an operating room but inflammation is a consequence. An article titled "Suprachoroidal and Subretinal Injections of AAV Using Transscleral Microneedles for Retinal Gene Delivery in Nonhuman Primates" noted that "Intravitreal AAV causes more intraocular inflammation and elicits a more potent humoral immune response than does subretinal administration." Given this, Adverum may need to evaluate the viability of using the intravitreal route of administration.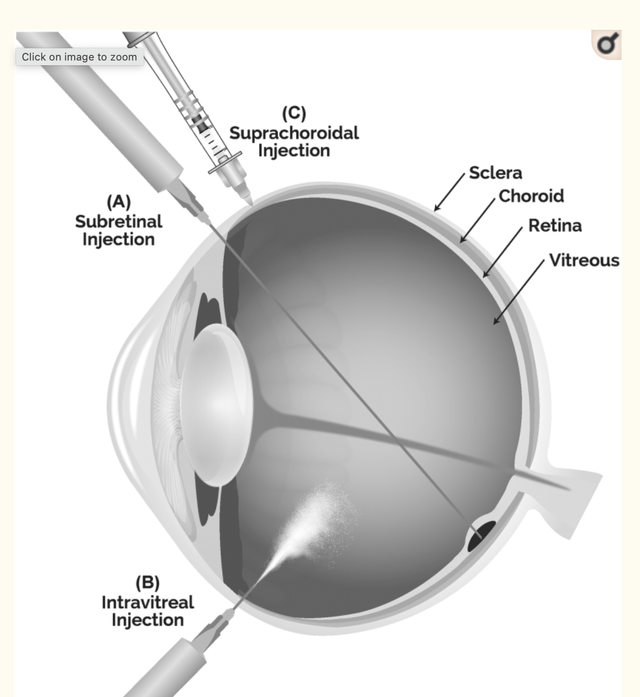 Figure 1: Routes of administration for gene therapy
Moreover, Adverum Biotechnologies has investors who believe that management was not sufficiently assertive in addressing the early signs of inflammation. Sonic Funds who owns 6 percent of Adverum's shares issued a statement condemning management's handling of the development process.
"This unfortunate announcement is a stark illustration of the failure of the Company's approach to the scientific development of ADVM-022 and shows how misguided Adverum was in not pursuing comprehensive research into the inflammatory aspect that had previously been identified with this drug. Further, this announcement exposes the hollowness of the Company's reassurances to the market that its strategy was working. In our view, these developments validate our consistent argument that change is urgently needed at Adverum." With a case of vision loss emerging as a result of an inflammatory condition, these criticism of the company's handling of the early signs of inflammation merit consideration. In addition, the Adverum CMO Aaron Osborn, MD resigned which adds an additional complication. Mani Foroohar an analyst from SVB Leerink noted that Adverum cancelled a scheduled webcast with Key Opinion Leaders to discuss data and "casts management in an evasive light and aligns with bear theses on likely timing delays in the wet AMD program as a consequence of the safety signal in the INFINITY study of ADVM-022 in diabetic eye disease."
Competent management, who are able to be objective in evaluating side effects and use good judgement in their stewardship of assets through clinical development is essential when investing in biotech. In fact, Warren Buffett stressed how overlooked this is a risk to all investors. At the Berkshire annual meeting he said, "The biggest danger, they have that section in the prospectus called…[certain risk factors]. The number one risk factor, you never see it, the number one risk factor is that this business gets the wrong management, and you get a guy or a woman in charge of it that are personable, the directors like them, they don't know what they're doing, but they know how to put on an appearance. That's the single biggest danger. "
Conclusions
In summary, Adverum's Board of Directors will need to assess whether the management team is up to the task of finding a path forward. It is highly unlikely Adverum can move the high dose via an intravitreal route forward given this serious side effect. It is unknown whether the lower dose cohort is also at risk of panuevitis and whether trials will continue using this dose administered using intravitreal injection. Clearly those patients receiving the lower dose have inflammation and this is highly concerning given the potential for vision loss. At best, Adverum will spend months assessing the path forward and ruling out ADVM-022 as the cause of the vision loss is unlikely to be achievable.
Perhaps more importantly, the risk benefit profile of ADVM -022 in its current iteration is no longer favorable now that a known risk is vision loss. There are an abundance of treatment options in wet AMD that while requiring burdensome monthly treatment also offer long term safety and decent efficacy. This makes a high risk treatment such as ADVM-022 less appealing to patients, physicians and the FDA. There are also longer acting formulations that may soon reach the market as well as the option of ports.
Other gene therapies such as RGX-314 are being tested in suprachoroidal administration (an in office procedure) and investors will get the first data set which will include efficacy data from Cohort 1 in Q3 of 2021. A pivotal study in the subretinal route of administration is also underway. A patient who was administered RGX-314 via a subretinal injection experienced a serious side effect which involved retinal pigmentary changes and a decrease in vision which highlights that finding the optimal protocol for administering gene therapy in wet AMD has been challenging. In this case, the adverse event was deemed "possibly" related to the drug. It should be noted that REGENXBIO has not seen significant inflammation in patients treated with subretinal RGX-314.
A recent article titled "Adverum halt raises more gene therapy questions summed up the ADVM-022 situation well. The article noted that "Leerink analysts now see "meaningful delays" but maybe the bigger question is whether these trials will or should start at all." Although Adverum Biotechnologies is trading near the value of cash on hand, the path forward is uncertain and investors are taking on substantial risks including a management team which may not be up to the challenge of righting this ship.
This article was written by
M.A. Science. I use my science background, the knowledge acquired while working for a major pharmaceutical company and access to scientists with domain specific knowledge to find the best opportunities in biotech.
Analyst's Disclosure: I/we have no positions in any stocks mentioned, and no plans to initiate any positions within the next 72 hours. I wrote this article myself, and it expresses my own opinions. I am not receiving compensation for it (other than from Seeking Alpha). I have no business relationship with any company whose stock is mentioned in this article.
Seeking Alpha's Disclosure: Past performance is no guarantee of future results. No recommendation or advice is being given as to whether any investment is suitable for a particular investor. Any views or opinions expressed above may not reflect those of Seeking Alpha as a whole. Seeking Alpha is not a licensed securities dealer, broker or US investment adviser or investment bank. Our analysts are third party authors that include both professional investors and individual investors who may not be licensed or certified by any institute or regulatory body.