Ocular Therapeutix: Catalysts Stacking
Summary
Ocular Therapeutix is a multi-bagger stock with substantial upsides. Despite over two-fold gains, I believe it can appreciate higher due to pending catalysts.
Dextenza is poised to gain the label expansion for the treatment of allergic conjunctivitis.
In the longer horizon, Ocular's Eylea reformulation is likely to become a mega blockbuster.
I do much more than just articles at Integrated BioSci Investing: Members get access to model portfolios, regular updates, a chat room, and more. Learn More »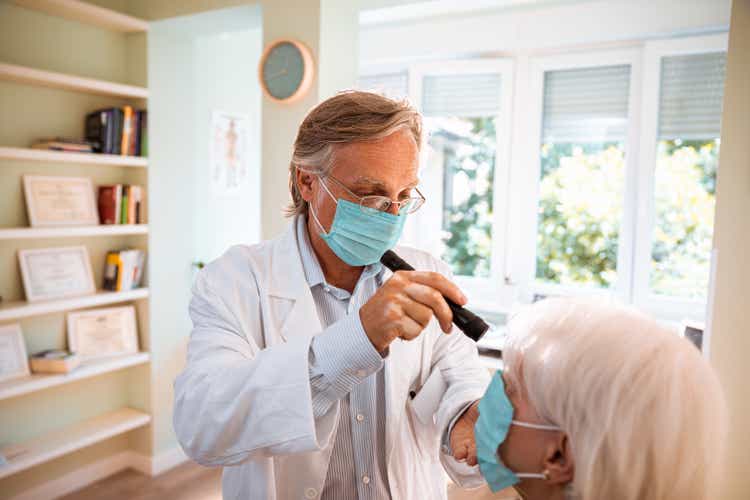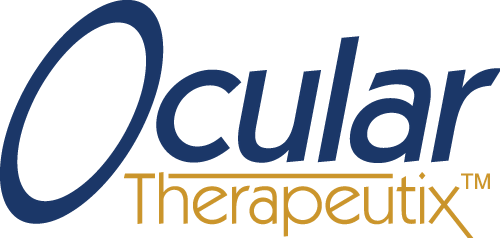 This is the usual route by which a management not content with one isolated spurt of growth sees that growth occurs in a series of more or less continuous spurts. - The Father of Growth Investing (Philip Fisher, i.e., Warren Buffet's mentor).
When you invest in biotech, make sure you pay attention to upcoming catalysts. As you know, a binary can either "make or break" your stock. And if a company has several powerful catalysts stacked back to back, chances are that your shares will rally robustly. After all, those catalysts represent the fruits of years of research and development efforts.
The stock that epitomizes the said phenomenon is Ocular Therapeutix (NASDAQ:OCUL). When I made my first recommendation in January 2018, Ocular was trading at $6.23. Fast forward today, the shares are exchanging hands at $19.24 for 208.8% gains. I'm not bragging about profits. I simply showed you that a multi-bagger stock can gain more after a big run. Notably, there are powerful upcoming catalysts to fuel additional growth. In this research, I'll feature a fundamental analysis on Ocular and provide my expectations regarding this growth equity.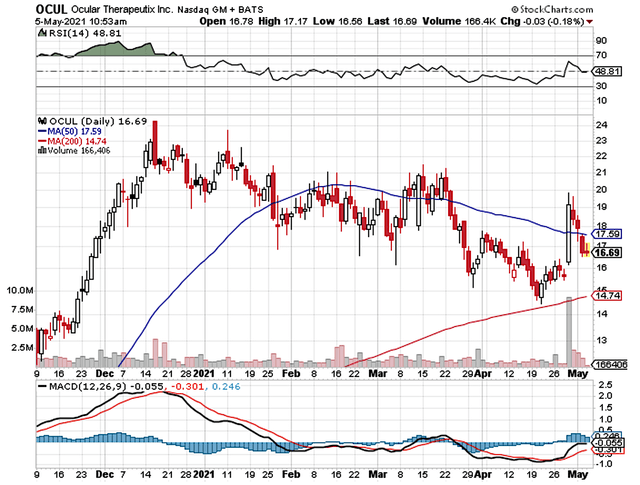 Figure 1: Ocular chart (Source: StockCharts).
About The Company
As usual, I'll present a brief corporate overview for new investors. If you are familiar with the firm, you should skip to the next section. Operating out of Bedford, Mass., Ocular Therapeutix is focused on the innovation and commercialization of stellar medicines to serve unmet needs in ophthalmology.
Accordingly, the company is harnessing the power of a hydrogel biodegradable technology. As such, it allows the company to reformulate available drugs into a long-acting and biodegradable form that confers tremendous therapeutic advantages.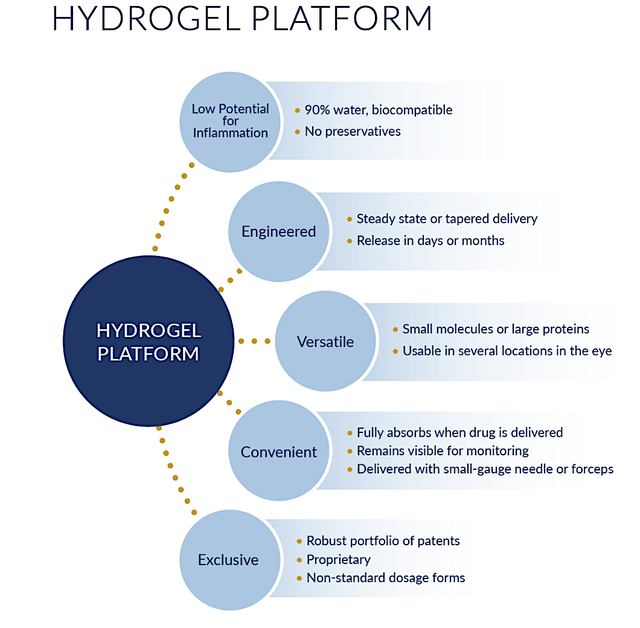 Figure 2: Hydrogel platform (Source: Ocular)
From the product viewpoints, Ocular has two launched medicines, i.e., Resure and Dextenza. ReSure is a biologically degradable sealant following corneal incision. As you can see, this is quite convenient because it doesn't have to be removed.
Dextenza is the dexamethasone intracanalicular insert for the treatment of ocular inflammation and pain after eye surgery. Despite a delay, Dextenza was approved back in June 2019. That aside, there are many ingenious molecules brewing in the pipeline to fuel further growth.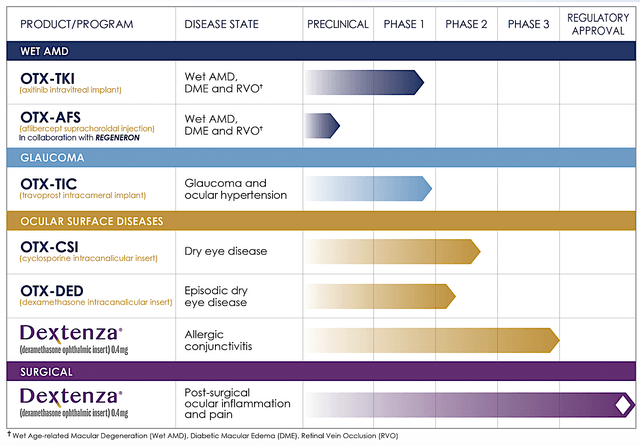 Figure 3: Therapeutic pipeline (Source: Ocular)
Dextenza Commercialization
As you can see, Dextenza is launched during the most challenging market condition. The coronavirus pandemic put a halt to nearly all traditional launch activities. The fear of COVID prevented sales reps from seeing doctors at clinics and hospitals. Nevertheless, Ocular made significant progress, as Dextenza sales have increased by two folds on an annual basis.
Looking at the figure below, billable Dextenzas have increased from 790 to 7,151 units, which is nearly 10 folds improvement. If the company can continue this growth trajectory, you can anticipate much greater sales growth in the coming years. And given its tremendous therapeutic advantage, I see this as a high probability scenario. Commenting on various ongoing development, the President and CEO (Antony Mattessich) remarked,
Our progress in 1Q2021 was significant. Revenue for Dextenza was up over 200% against the prior year period and we achieved record quarterly, in-market sales in excess of 16K billable units, representing 15% sequential quarterly growth. Encouragingly, the momentum we saw in Q1 has continued into Q2 with estimated sales in excess of 8K billable units in April alone. Beyond DEXTENZA, we have made progress in advancing our pipeline of product candidates that continue to show potential to set the standard of care in their respective disease areas. We have had a large presence at this year's ongoing ARVO meeting with seven total presentations highlighting both pre-clinical and clinical updates in our key programs. In 2021 we look forward to continued momentum with Dextenza and further development of our pipeline which includes the planned initiation of two Phase 2 programs in wet-AMD and glaucoma and the expected completion of a Phase 2 clinical trial in dry eye disease.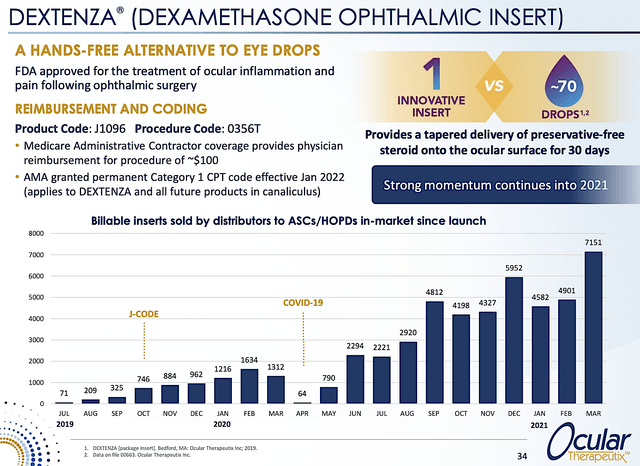 Figure 4: Dextenza for ocular inflammation and pain (Source: Ocular)
Potential Market
Before proceeding further, you should take a brief look at the potential market. On this front, Ocular is poised to capture a mega-blockbuster niche. For instance, the total retinal diseases market alone is estimated at $13B. The glaucoma segment is projected at $4.8B. The dry eye disease arena takes another $5.1B. And the surgical disease line accounts for another $1B. Altogether, you're looking at the total market of roughly $23.9B.
When you invest in biotech, it's important that you choose one that can capture the most sizable market. Even if the company successfully captures a few percentages of the total market shares, you're looking at a blockbuster. And investing in a company producing a blockbuster drug usually leads to multi-bagger investment.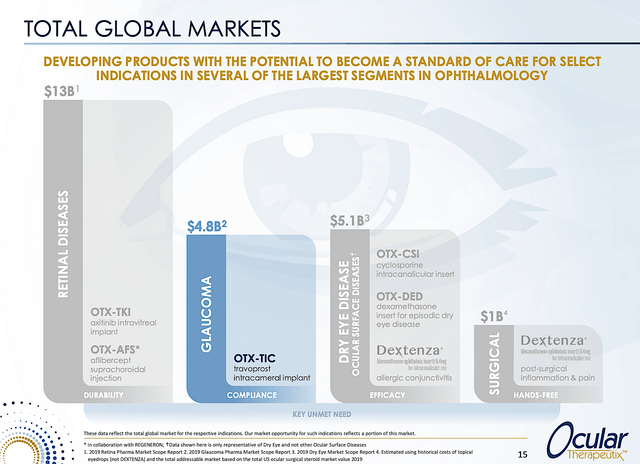 Figure 5: Retinal disease market (Source: Ocular)
Label Expansion For Allergic Conjunctivitis
Shifting gears, you should assess how Dextenza will help Ocular capture a piece of that mega-blockbuster pie. Here, the company is exploring the prudent approach of growth by label expansion. As you can see, this strategy confers low risks and optimized rewards. After all, one approval validated the drug's underlying technology.
That being said, Ocular is expanding Dextenza as a treatment for allergic conjunctivitis. This dexamethasone formulation prevents abuse and is safer. In other words, there are no chemical preservatives, just medicines. In terms of progress, Ocular already filed the supplemental New Drug Application (i.e. sNDA) of Dextenza for this indication. And the Prescription Drug User Fee Act (PDUFA) date is set for Oct. 18 this year.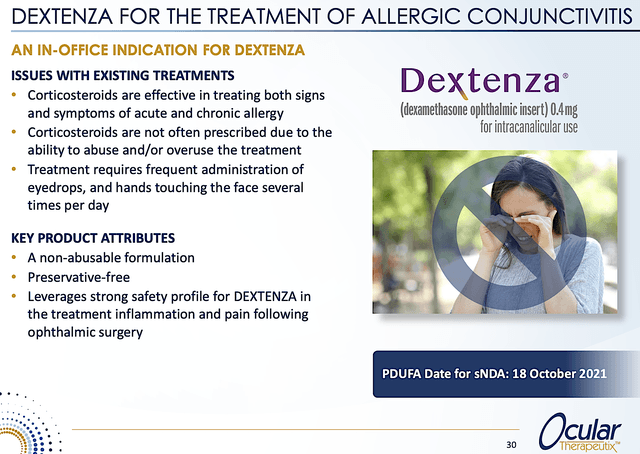 Figure 6: Dextenza label expansion for conjunctivitis (Source: Ocular)
Based on available data, Dextenza did a phenomenal job of reducing the itching score (i.e., the main symptom of conjunctivitis) compared to the control arm (i.e., vehicle). Since the p-value of 0.025 is less than 0.05, you can be certain that the results are real rather than random occurrences.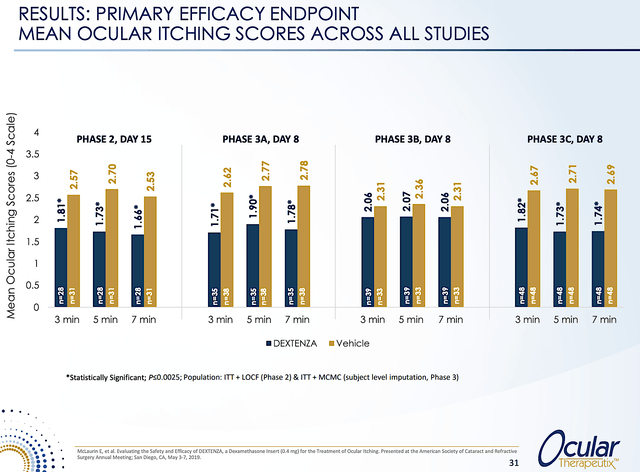 Figure 7: Dextenza's data for conjunctivitis (Source: Ocular)
Based on my integrated system of forecasting, I ascribed the 65% (i.e., more than favorable) chances of approval success. My rationale stems from the mechanism of action of Dextenza, the appropriate disease context, and robust prior clinical outcomes that enable Dextenza to gain its first approval.
Regeneron Partnership for Wet AMD Franchise
In real estate, it's location, location, and location! In biopharma investing, it's partnership, partnership, and partnership! As such, you should pay close attention to whether a smaller company has a robust development and commercialization partner. After all, it takes tremendous capital (i.e., roughly $1B) to fund a drug from bench research to commercialization. Moreover, a partnership is a validation of the company's technology and medicine.
On this metric, Ocular strikes gold with the Regeneron (REGN) handshake. As follows, Ocular amended its agreement with Regeneron to develop OTX-OFS, which is a novel, sustained-release formulation of aflibercept (i.e., Eylea). Regeneron will fund up to $305M in milestone payment. More importantly, Regeneron will pay Ocular in the high single to mid-teen digits sales royalty.
Though it may not seem much to you, what do you think about a small percentage of a mega blockbuster? For Fiscal 2019, Eylea delivered $7.5B in sales. Let's assume that Ocular can garner 10% of $7.5B. You're looking at $750M in sales royalty every year.
If Ocular will launch that OTX-OFS alone, you can bet that it won't reach blockbuster status. Now that Regeneron is backing Ocular, you can expect that it will unlock tremendous value in this drug. That aside, if Regeneron sees great results down the line, it would make sense for the giant pharma to acquire Ocular.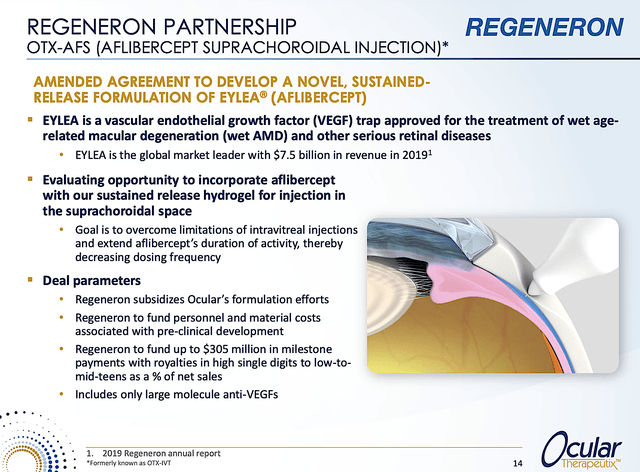 Figure 8: Regeneron partnership (Source: Ocular)
Other Partnerships
Asides from Regeneron, Ocular is able to ink a partnership with AffaMed. Despite that this is a small collaboration, it signifies tremendous potential in Ocular's technology. In this partnership, Ocular received $12M in upfront payments with $19M in milestone compensation. Moreover, Ocular will enjoy double-digit royalties on future sales in Greater China, South Korea, and the ASEAN countries.
Competitor Analysis
As checking the competing landscape is important, you should take a look at Ocular's major competitor. On this front, Ocular is competing against another retinal-disease innovator dubbed Kodiak Medicine (KOD). You can see that Kodiak has an intriguing pipeline of drugs for wet AMD and other similar conditions like Ocular.
Nevertheless, the question is whether Kodiak can deliver positive data. There's no FDA-approved medicine for Kodiak. And yet, its market cap sits at $6.27B while Ocular's market is only $1.43B. More importantly, Ocular has the stellar partner, Regeneron.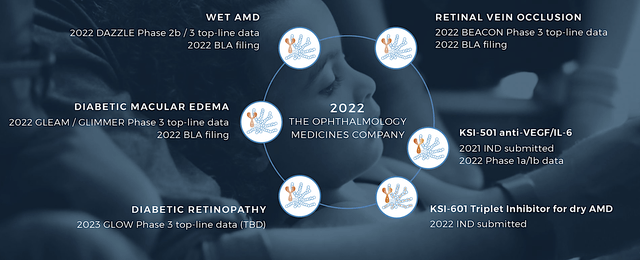 Figure 9: Kodiak medicines (Source: Kodiak)
That aside, a formidable competitor for Ocular is Novartis (NVS) with its launched drug, Beovu. Due to pressure exerted by Beovu, Eylea's sales are slightly decreasing in recent quarters. It's interesting to note that this competing pressure might drive Regeneron to completely acquire Ocular to fight back Novartis.
Pending Catalysts
Another key metric for you to keep tabs on is the upcoming catalysts. As I mentioned, catalysts are crucial to your biotech investment success. If you're not able to forecast the clinical data or FDA approval, make sure you leverage on an expert consultant who can.
Looking at the figure below, the most important catalyst is the upcoming PDUFA of Dextenza for conjunctivitis on Oct. 18. I expect a forthcoming approval. The other subsequent catalyst would be the topline data release for the Phase 2 trial that's studying OTX-DED for episodic dry eye disease.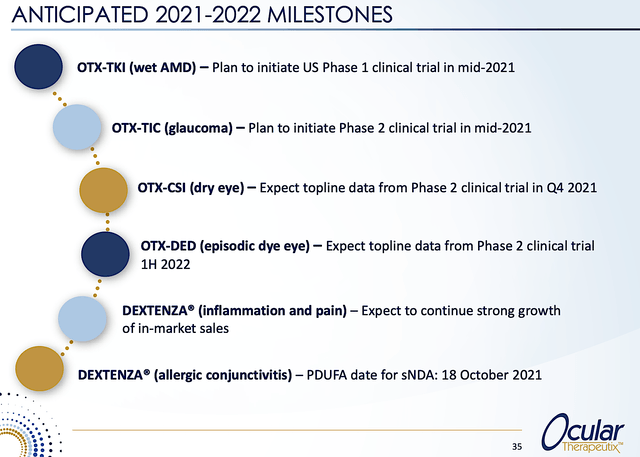 Figure 10: Catalyst timeline (Source: Ocular)
Financial Assessment
Just as you would get an annual physical for your well being, it's important to check the financial health of your stock. For instance, your health is affected by "blood flow" as your stock's viability is dependent on the "cash flow." With that in mind, I'll assess the 1Q2021 earnings report for the period that ended on March 31.
As follows, Ocular procured $7.3M compared to $2.6M for the same period a year prior. As such, the revenues grew by 180.7% year-over-year. You can see that the revenue growth is attributed to Dextenza sales. And I expect sales growth to continue to ramp up.
That aside, the research and development (R&D) registered at $10.9M compared to $6.0M for the same comparison. The lower R&D spending is due to the completion of the Phase 3 DEXTENZA allergic conjunctivitis trial and the Phase 3 OTX-TP trial. Generally speaking, you want to see an increasing trend in R&D because the money invested today can turn into blockbuster profits today. After all, you have to plant a tree to enjoy its fruit.
Additionally, there were $3.1M in net income compared to $26.0M net losses for last year. On a per-share and diluted basis, that correspond to $0.24 and $0.41 net declines. It's great to see that the bottom line is improving.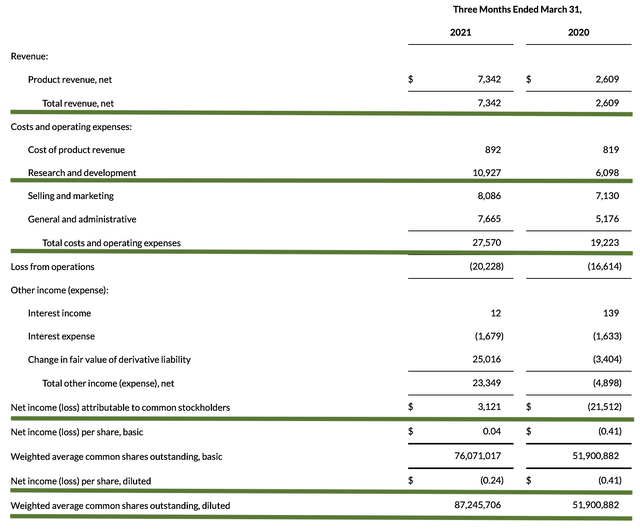 Figure 11: Key financial metrics (Source: Ocular)
About the balance sheet, there were $209.41M in cash and equivalents. Against the $27.5M quarterly OpEx, there should be adequate capital to fund operations into 1Q2022. The cash position is simply strong for a small operator.
While on the balance sheet, you should check to see if Ocular is a "serial diluter." After all, a company that's serially diluted will render your investment essentially worthless. Given that the shares outstanding increased from 51.9M to 87.2M, my math reveals the 48.5% annual dilution. At this rate, Ocular didn't clear my cut-off for a profitable investment. However, this is a one-time event rather than a recurring pattern.
Potential Risks
Since investment research is an imperfect science, there always are risks associated with an investment regardless of its strength. At this point in its growth cycle, the most important concern for Ocular is if the company can secure the Dextenza sNDA for conjunctivitis. As I'm confident in its chances of success, I ascribed the corresponding 35% chances of failure. In that scenario, you can expect your stock to tumble by 50% and vice versa.
The other risk is the potential subpar data release for other franchises. Nevertheless, I believe that these risks are small due to the validated hydrogel formulation technology. As a young growth company, Ocular may grow too fast and thereby runs into the potential cash flow constraint.
Conclusion
In all, I maintain my strong buy recommendation on Ocular Therapeutix with the five out of five stars rating. Harnessing the power of its hydrogel technology, Ocular Therapeutix is making big waves for such a small company. Specifically, Ocular already launched two approved ophthalmic drugs. The increasing sales growth is a validation of its stellar technology. And you can bet more growth will occur in the coming quarters because of the push for label expansions. Additionally, there will be increasing organic sales growth from the approved indications. Your earliest catalyst for the biggest share price movement is Oct. 18 this year. Make sure you keep your eyes on that front.
Next year, the dry eye disease franchise will post its Phase 2 data which will give the share price another boost. In the longer view, you can expect another huge catalyst, i.e., the approval of Eylea reformulation. That aside, it's also possible that Regeneron will acquire Ocular. After all, Regeneron is investing in this partnership. Nevertheless, that's just my speculation based on the said partnership and a hunch.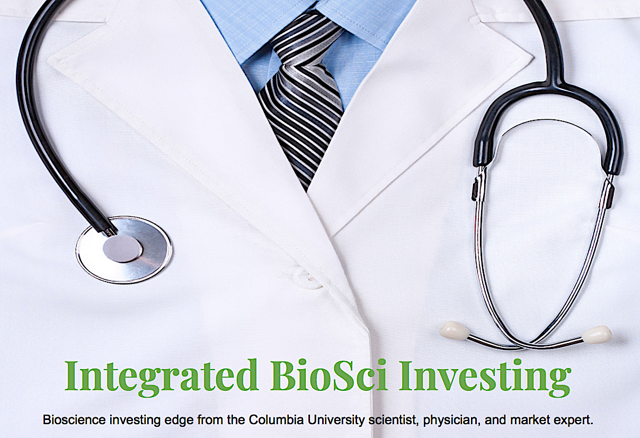 Thanks for reading! To read the full article, CLICK HERE. To get the latest articles, please hit the orange "Follow" button on top.
Be sure to check out our private investment research community, Integrated BioSci Investing.
Dr. Tran's analyses are the best in the biotech sphere, well worth the price of subscription.
Very professional, extremely knowledgeable and very honest … I would highly recommend this service and his stock picks have been very profitable.
Simply put, this is worth every penny. Just earlier today, one of the companies recommended by Dr. Tran got acquired for a nice 50% premium.
Click here for a FREE TRIAL.
This article was written by
As an astute devotee of Warren Buffet, Ben Graham, Phillip Fisher, Sir John Templeton, and Peter Lynch, Dr. Harvey devoured any resources/books on these gurus to learn their craft for over two decades. In the process, he refined their investment approaches specifically to biotech and founded Integrated BioSci Investing: The Number #1 Biotech Service for Long-Term Growth Investing and Power Catalyst Trading.  Since inception, our flagship portfolio has delivered over 31.23% annual average (i.e. 187.39% for roughly six years). As you can appreciate, we're adept at assisting and serving institutional/retail investors/traders who are looking for alpha. Dividend investors wanting to boost your return can also benefit greatly from our investment research. We currently have over 20 docs in our service for us to tap into their clinical insight for your gains. Check out some of our binary event forecasts that lead to meteoric gain like the 359% single-day pop from Madrigal Pharmaceuticals (MDGL)'s NASH data release. During his training at the world-renown Columbia University, Harvey Tran, M.D., M.S., developed a passion/edge for analyzing the intricacies of various preclinical/clinical studies, biostatistics, and science/medicine. Importantly, it allowed the physician-scientist Harvey to realize the internal working of various therapeutic in-development that the market tends to overlook. In recent years, Dr. Harvey founded and led two healthcare roll-up companies. The endeavor helped him gain deep insight into the inner working of a corporate board. His experience as a consultant to common/professional investors and institutions gave him a huge advantage in biotech analysis. The combination of elite training and a passion for biotech provided Dr. Harvey with an aptitude for delivering highly accurate clinical data forecasting that is crucial to picking winning biotech investments for you.Follow us for the latest research. And, take our FREE 2-week trial to Integrated BioSci Investing to start your winning process now!Check out Dr. Harvey's LinkTree for his complete experience. You can make your one good decision a year as Mr. Buffett recommended by checking out  Integrated BioSci Investing!
Analyst's Disclosure: I/we have no positions in any stocks mentioned, and no plans to initiate any positions within the next 72 hours. I wrote this article myself, and it expresses my own opinions. I am not receiving compensation for it (other than from Seeking Alpha). I have no business relationship with any company whose stock is mentioned in this article.

As a medical doctor/market expert, I'm not a registered investment advisor. Despite that I strive to provide the most accurate information, I neither guarantee the accuracy nor timeliness. Past performance does NOT guarantee future results. I reserve the right to make any investment decision for myself and my affiliates pertaining to any security without notification except where it is required by law. I'm also NOT responsible for the action of my affiliates. The thesis that I presented may change anytime due to the changing nature of information itself. Investing in stocks and options can result in a loss of capital. The information presented should NOT be construed as recommendations to buy or sell any form of security. My articles are best utilized as educational and informational materials to assist investors in your own due diligence process. That said, you are expected to perform your own due diligence and take responsibility for your action. You should also consult with your own financial advisor for specific guidance, as financial circumstance are individualized.
Seeking Alpha's Disclosure: Past performance is no guarantee of future results. No recommendation or advice is being given as to whether any investment is suitable for a particular investor. Any views or opinions expressed above may not reflect those of Seeking Alpha as a whole. Seeking Alpha is not a licensed securities dealer, broker or US investment adviser or investment bank. Our analysts are third party authors that include both professional investors and individual investors who may not be licensed or certified by any institute or regulatory body.