Surfing The Crypto Waves: BTC Vs. ETH, Who's Bluffing?
Summary
ETH has fulfilled the price target we forecasted months ago.
BTC is precarious, but still holding on to a bullish posture.
Selected altcoins are set up for some near-term outperformance.
Looking for more investing ideas like this one? Get them exclusively at Crypto Waves. Learn More »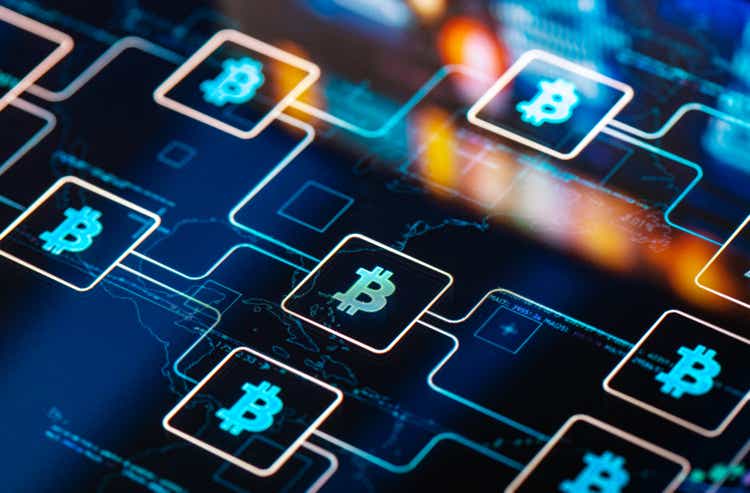 Produced with Avi Gilburt and Ryan Wilday
In the last six weeks, Ethereum has gone on an absolute tear, gaining nearly 100%. Can you believe we have the potential for another 50%-70% gain from here? What about altcoins? We've identified a list of cryptos that have setups for near-term outperformance relative to BTC, some for 2x or more in the next few months should cryptos maintain their current bullish posture.
In our March 19, 2021, article, Surfing The Crypto Waves - Ethereum: A Path After The Correction, we forecasted a big rally, and ETH has followed through splendidly on the projection for $2,605-plus. From the article: "Current action places price in the latter stages of the wave 3 with an overhead target of $2,605 to $3,569."
ETH has followed the forecast nearly to perfection, and as of this week, the price has struck the upper levels of the predicted target. While a more standard interpretation would portend a larger correction approximately from current levels (roughly $3,400 as of writing this article), ETH has been stubbornly bullish, threatening to head up in more direct fashion to the suggested target for a higher degree rally.
In our April 13 article, Bitcoin: What's Another $25K+ Between Friends? (Cryptocurrency:BTC-USD), we showed a potential path for BTC to reach $88k+ before a larger degree correction commenced. From that article, "the setup described is viable so long as price remains above $50,450 - the March 25 low."
Unfortunately, BTC was unable to maintain the necessary support for the April setup to take price more directly to the upper target. However, BTC has formed an ambiguous structure from the 2/28 low to the 4/13 high. The structure counts best as only 3 waves, leaving us with an incomplete upside pattern. Considering the potential incompleteness of the rally off the 2/28 low, we are prompted to look for reasonable paths higher so long as the price maintains above the updated support.
Conversely, the break below $50,450 also opens up the possibility that BTC already topped in the larger degree 3rd wave, a bit shy of our lower target area in s very ambiguous form. If this is the case, the price should be headed down beneath $40k in the coming weeks without making any new highs and ideally maintaining below the $59k level.
With ETH having reached its higher degree target region but BTC still showing an open possibility for higher... who's bluffing?
Outlining the immediate bullish case on BTC (blue count): Bitcoin has shown some feisty resilience after breaking support in late April. In simple terms, so long as that 4/25 low holds (which is roughly $47k with some small variation from one exchange to the next), the setup to higher targets is viable. The bullish path ideally targets $88k. For the setup to remain likely, Bitcoin should first: Maintain above $50k, and second, rally to exceed the May 3 high, which would be roughly $59k, and third, rally to new all-time highs.
Outlining the immediate bearish case on BTC (red count): Below the May 3 high, Bitcoin has a setup to take price directly down to the $46k region for the next leg of the larger corrective decline presented in red on the accompanying chart. Above $59k, the immediate bearish setup is invalid, but the price still has a viable path lower so long as BTC remains below the all-time high.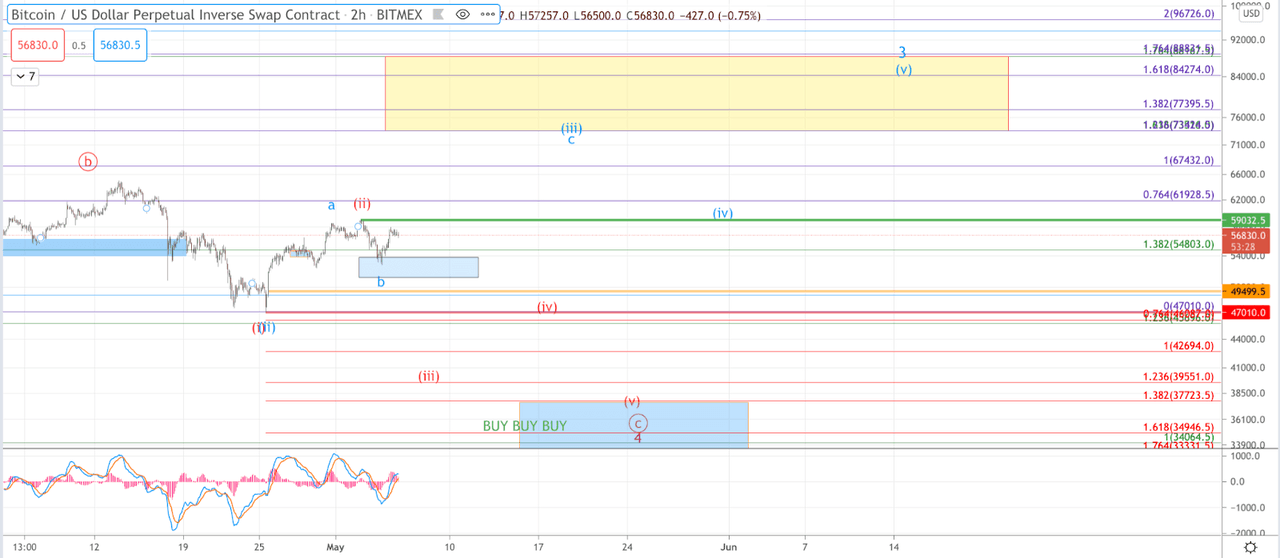 For the Bullish Path on ETH (green): Although the price has reached a significant target region and our primary projected path calls for much lower levels to come, the possibility of more direct extensions higher in a crypto bull market is not to be ignored. The green count presented on the accompanying chart, which I've dubbed the #beacoupbullish count, has priced in the early stages of a much larger minute degree fifth wave (circle v) that would target the $6k region. Support for the #beacoupbullish count is between $2,287-$2,963 and technical invalidation would occur with a break below $1,950.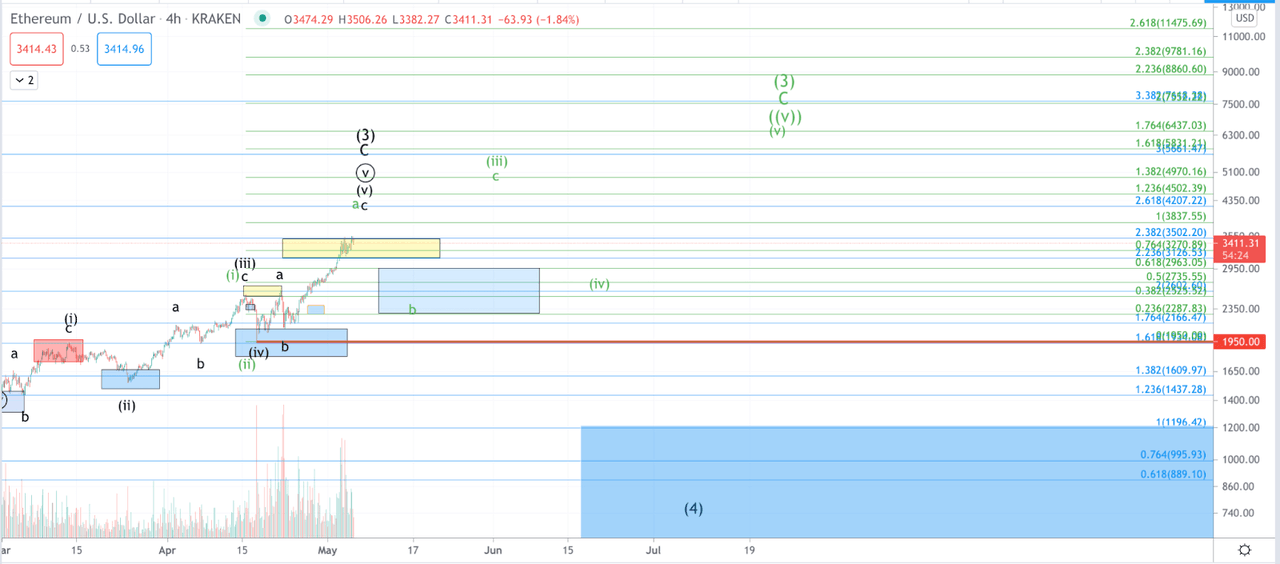 Even with the potential for tremendous upside remaining, a strong measure of caution is still very much warranted. The highest probability portion of the move from the September 2020 lows is very much in the rear-view mirror. The aforementioned extensions, should they occur, are very likely to take price to significant tops, from which a massive pullback is expected. In our view, while odds do support the bullish interpretation so long as the price remains above the noted support levels, we cannot convey that the odds strongly underpin that interpretation. As such, maintaining some shorter-term crypto exposure, albeit at some reduced levels, is warranted here, both in the majors: BTC and ETH, as well as some selected altcoins:
Bullish setups in altcoins:
Should crypto bellwethers BTC and ETH fulfill their respective bullish paths, we see large upside potential in the following altcoins that we've been consistently tracking at Crypto Waves:
Fantom (FTM)
FTM targets $3.25+ to complete wave (3) off the 2020 low. Ideally, price remains above $0.56. Setup is valid above $0.25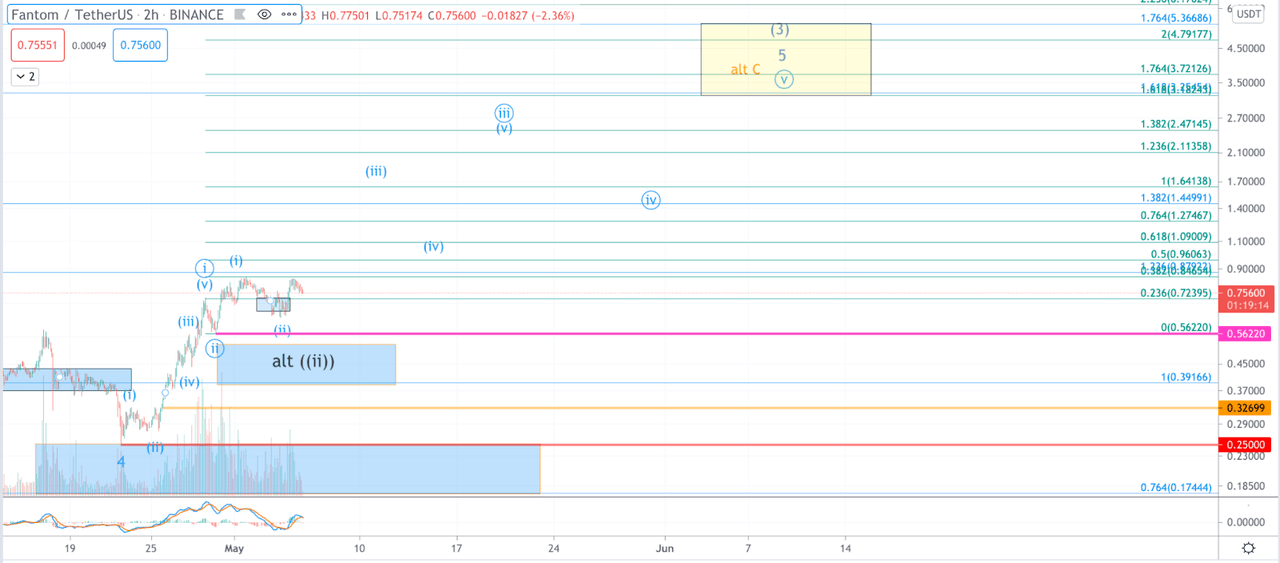 Bancor (BNT)
Bancor targets $13.20+ to complete wave 3 off the November 2020 lows. Ideally, price remains above $6. Setup is valid above $5.47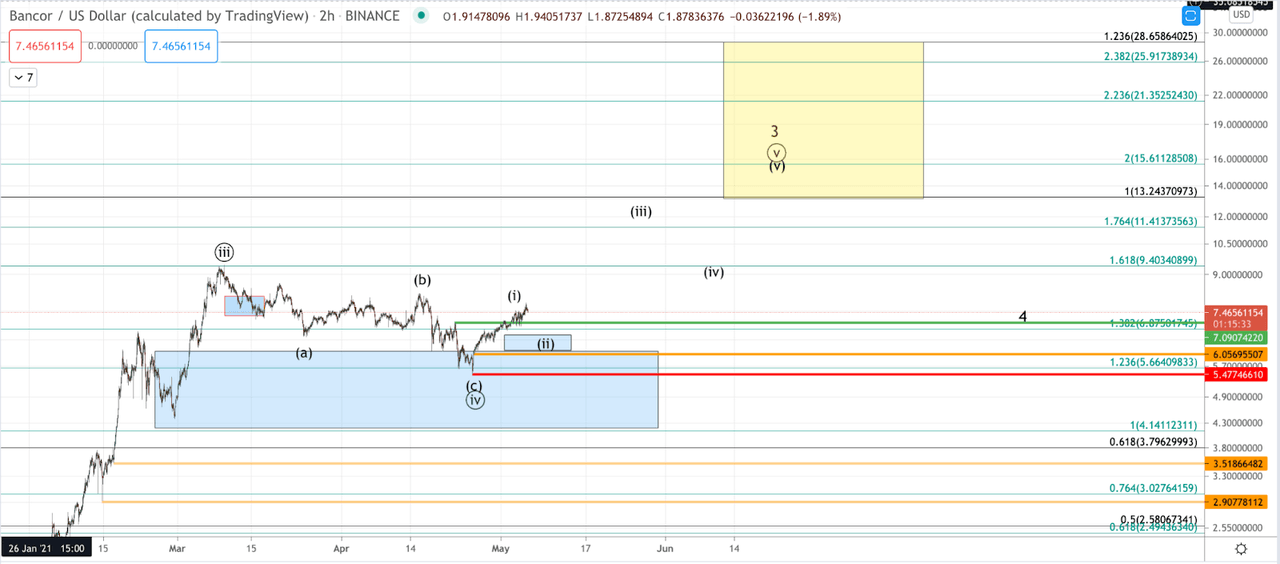 AAVE (AAVE)
Targets $1075+ in wave (3) off the August 2019 low. Ideally, price remains above $380. Setup is valid above $288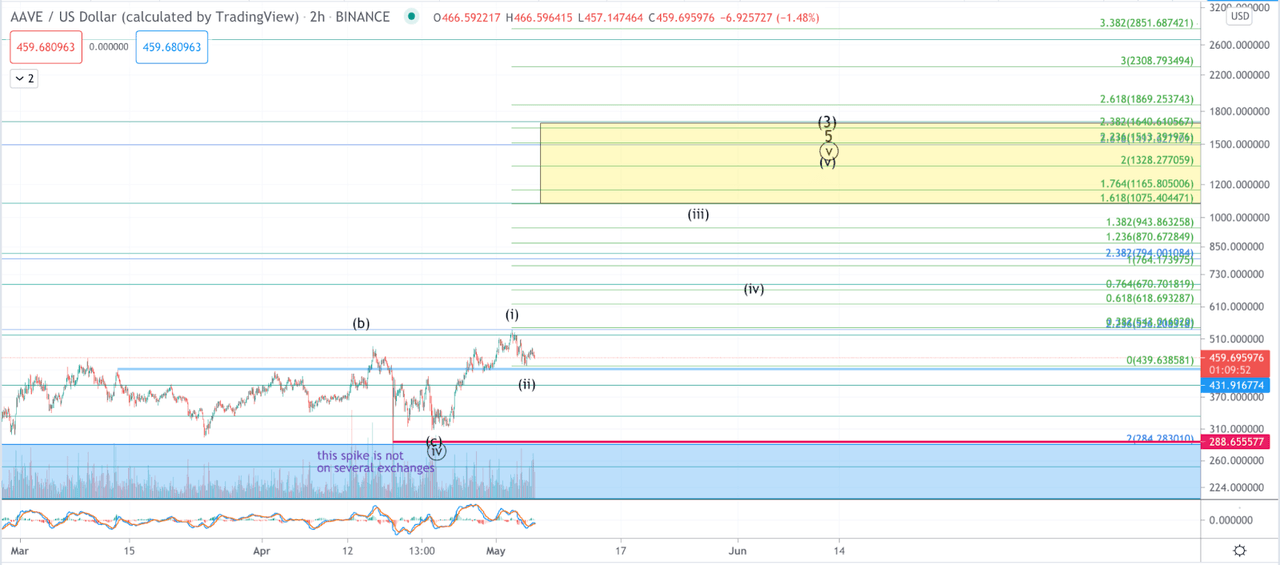 Cardon (ADA)
Cardano targets $2.11+ in wave 3 off the September 2020 lows. Ideally, ADA remains above $1.25. Setup is valid above $0.92.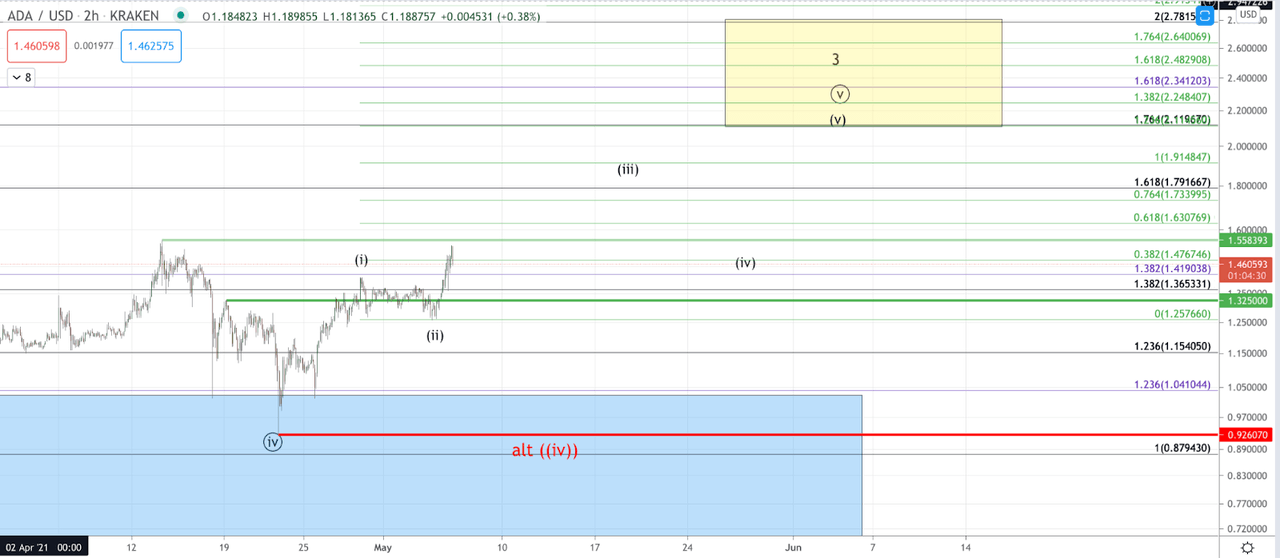 Join Crypto Waves!
Profit from our coverage of 20+ cryptocurrencies and crypto stocks ... based on our unique strategy for surfing volatility!
"Ryan's tactics have made the difference for me ... when to enter and when to update stops - invaluable."
"Been in your service for most part of 2 years...Really value your work :)"
"Gotta love this service, none better."
This article was written by
The 'Must Have' Service For Cryptocurrency Traders!
Jason Appel is the Co-lead of Crypto Waves on Seeking Alpha and the Staff Beginners Guide at ElliottWaveTrader. He is a financial markets veteran who started his career on the trading floor of the Chicago Board of Trade in the early 2000s working as a top pit clerk for a high-volume broker. He has traded futures since 2004 and caught the crypto bug in early 2017.
Analyst's Disclosure: I am/we are long ETH-USD, BTC-USD, BNT-USD, ADA-USD.
Seeking Alpha's Disclosure: Past performance is no guarantee of future results. No recommendation or advice is being given as to whether any investment is suitable for a particular investor. Any views or opinions expressed above may not reflect those of Seeking Alpha as a whole. Seeking Alpha is not a licensed securities dealer, broker or US investment adviser or investment bank. Our analysts are third party authors that include both professional investors and individual investors who may not be licensed or certified by any institute or regulatory body.